Hall of song: The 'Met,' 1883-1966; A long look back, part 2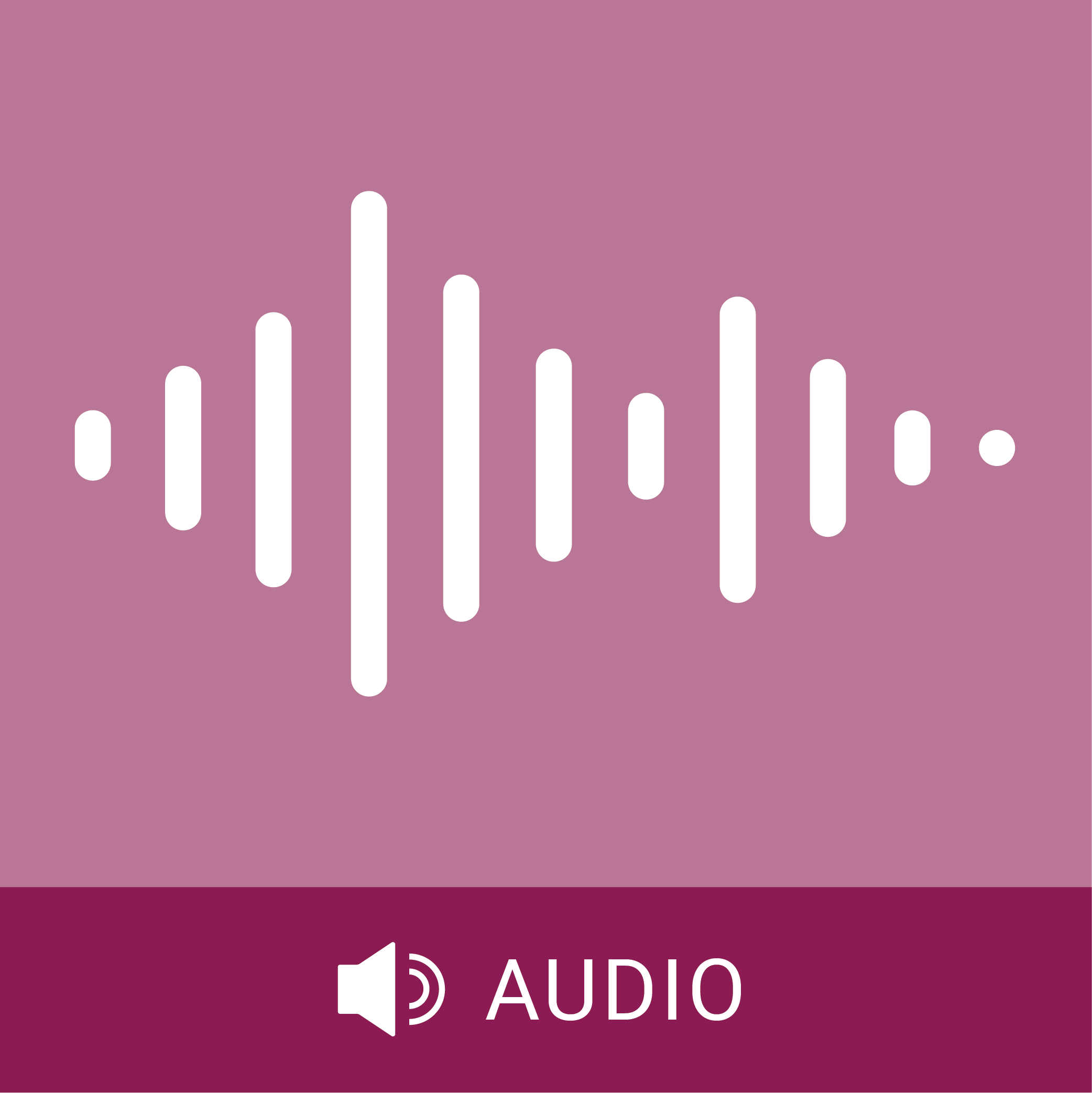 The following program was produced for national educational radio under a grant from the National Library Foundation I will be you are Boston. Boston University radio presents Hall of song the story of the Metropolitan Opera from 1883 to 1966. Do. You. Do. Your hosts are miles cast the music critic of the new world.
And Milton Krause. On our program last week. We had the great pleasure of hearing two of the most beloved artists as they reminisced together about the many years they spent at Broadway in 31st. The Combine is a Bleijie Albanese and Giovanni Martinelli a 53 year period of the Metropolitan's history from 1913 to 1966 and the memories they accumulated during those years are countless. They also accumulated a great many roles for their repertoires in that time. Maestro Martin sang 70 different parts and Madame Albanese was noted for Huffine interpretations of many of the greatest operatic heroines while talking about the number of variety of roles of the song although you are known mainly for Traviata and butterfly you actually sing a good many more parts than that so many times.
I'm very proud to say and I say this at the Metropolitan. 26 here I am. Three hundred and seventy eight comment 370. And then I have. I sang 48 hours and broadcast which I'm really proud to say that I sang forty five topics. Which we now ordered. I'll try my name on porcini and so on. G in house and order. So I'm very proud to say that Maestro you were telling us a funny story that happened to you during a broadcast was broadcast on you. The first one was that you did don't know well it was just it or not.
Second I don't know. There's a beautiful tree you're not among the Jews on my side of the moon and to the moment that building the movement is singing excited. How I did it to you on a Sunday morning. All day he went to the mezzo soprano Castano to go with the Jews. Come on don't come away come away. So he stood on my own my arms because I have the rest. I beautiful but beautiful gold supposed gold. So so so energetic so did the cup that I caught the Nanya mind you. Beautiful We beautiful beautiful with eagerness
she said. But in my eyes I took her that way. It's like copying my cousin in the audience started to laugh laugh. So we knew after was it that also it was a day in the room you know in the control room that he saw that he knew he wasn't laughing. He thought to the audiences at large not the other. It's as if the audience are laughing because of Martinelli's just because Port-Au must felt song comfortable. Naturally the plot must go on to sensible people. I get that I get that way with me anyway. Out of the way. Next time around very you can be I speak through one side and.
You know when to post something especially when it may be what you call them. It's easy. So home things are basic things like that happen to you when has that happened to me. I did hear a Madame Butterfly a few years ago. So I was there I said well it was surreal. So I don't want to do my work in or out of line. Second they are very heavy. And then she does a lot of staging and movements overhead. So when I said is coming in on top of the hour is coming and then he loves me and I come in from under the public and then I kneel down and then I put my head back and send my way home just let it go. Hey rebars to live or die to be so mad. And I did cry a little. I was so mad because Howard you know everybody was out of the mood. Say it was surreal or because it was the guild coming in. You know when we have a
rehearsal they come in and the opera house was full of cloud was sold out. It would get old. On the subject I can tell the story really happen to you. Scotty he was just just a doll in the second that of course you know. So he will just sit down and you know how it really was a great actor did beautifully but not when he laid don't finish. That is when we came out. Do you know that the inconsequentially he held the piece and he went to to poop this week. You know that's crap and McNabb is a poor guy. Most of them will take with him to pull to the week. Oh it was terrible. You know. I remember it always
just keep saying so many performance natally in the five years that I started my career in Italy. I sing so much with the teachers keeper and I mean a GED and all those are the words to my that my years I sang with the beginning of my career until I left Italy in five years so all my career was in this country. So and then we were singing there at the opera house same room so you know when we come in contact and look soft has to shut a lot and these stops near the door when he comes into the house of châtelet which is moderate with a man but he's still in love with this woman who stops near the door and he has this beautiful wig at the 17th century you know Sonny stops there and somebody from the back closed the door and kept the door because he leans on the door and saw and leaning the
other way. He will not tell what he has in the back here. And he was saying he couldn't move. So he had to move and we came off and it was left on the door the way go listen. It was really a madhouse. I bet it was but you know the way people were saying they forgot everything. And I was looking behind the scenes and you said what happened. And then I saw you I see this week just cut off the saw that not a star story. I remember now that you sang with a great deal. I don't know how much but you were present at his debut was we really. Yes. They made a debut with me here. Well I gave away so many tenors and baritones in this country at the Metropolitan and I don't know if we have time to do that. But I mean he was one of the first and then after that I had all the debutantes with me every time we try we are all about to
find him. And I was very pleased because I think I gave them knock and diligently. Yes because they came back they sang again so many years thinking back that is now. That's nice. And every time I would say even to say Rany made to debut with me interview after so many. And you know every time they sing with me on stage I don't forget I'm on stage you know because I'm quite calm. So I turn around and tell them how beautiful out there singing and then they relax they become much more so. Oh yes because I smile to them and mean when I'm in India I keep my way in the road so I don't go out there and tell them what beautiful note they make how beautiful they are singing song and you had to cheer them up. They get scared. Their hands are so cold I touch that her hands are so cold why she must be nervous so she must be nervous.
So that's the way I love to have this new artist to sync with me. Even Bob met her and made her debut with me for the first time in LA Traviata which is a very difficult road. The father of Jose your leisure. When you stop to sing you know I well about my voice my voice can still be good in the music register what you say about it. You're going to be able to study father and be your father. Why don't you do it too late now. You can do it. Believe that people you know really did that in Italy. No they were going to sing with his daughter always. So he said I don't feel to be a lover of my daughter to be afraid. She always said I'm going to sing at her father. So they said it was a very interesting evening because you know that the
president was patient with me. Did you get a good idea when we think of the dramatic repertoire of the voice that goes on. We don't know how you write it. Moyes we have to be satisfied with what we call a good a good day. For reasons I could not have seen them because when they do try lately those are no no no no not anymore. Well anyway why not just take a look and see where I go. So when I go over with you remember when I came to you to go over there they loved tricking you. You sing with me you just to show them that they never were too but but you said you still have high notes and everything. Well at times when you don't go very little like we do we don't. Well we don't
have to do we do we do it you do it. I think about it because you are calm and relaxed. That's it. When you think you have to make it to sing on the stage to be label to me you were never nervous just of those a few I would say not minute second before stepping like the then I'm never never out you know I've got to go. I used to go into my dressing room just enough time to start to get ready to make my big up and put on my costume and be ready to go in. And I'm I'm pretty nervous the way my habit of anything. I know I don't immediately know that the man did not really really go and go
off me. I like to be there six o'clock to go slow and to dress up and beat by the way and they don't have to think. This is all just a fantasy job to do that is not even a the reason they maybe might relate to me is that it was a little closer to what happened what happened. You don't have the shoes. Do you ever say. So it's all about that and it's really just me. You know this is a really family.
Oh well they do this because they say they are so nervous. Yes. Listen I remember them. And that was a great friend of hers telling you how to sing. It's half an hour you had to take a taxi there. Ten minutes she was putting this black on. Oh that made me so nervous I had to go out on her dressing room. I couldn't stand it because what made me so hard for her. And then she was rushing on the stage saying oh can you sing like that. I guess he just still has his own approach to it. I would with my breath and with my ear to know no. Must be nice and calm even a house when I get up in the morning and the night before rehearsal I'm really calm. But some time a little and my heart in a beating like that. Then I go on the stage just to be in my home with my bed in the room in my home in my kitchen all
because I love to cook and I like to. Cook so many good food and then I don't eat too much you know I don't know my period of work and I really don't go to do either of you worry much about diet and what you ate while you were singing. But we had to watch yes. The only thing we can digest really when we sing it for me is meat just to just to be very careful not to have a heavy heavy stomach. I mean what do you think of her every single thing go out and afterwards. No I don't like to go often. No I prefer to come home and drink a glass of milk and go to bed. I felt a really wonderful even the voice the next taste nice and fresh because some time a late dinner for me it was very dangerous when I knew I had to rehearse the next day the next day. Now you cannot force an owner you're getting up
and wake up your voices. But I find out with a glass of milk and I went to bed Auntie. So I felt much better. Yes just my sometimes even nothing. I'm never hungry after that as we are as I was just a long long way for a nice ball. Oh I love you a lot of scotch. I will but I'm not not to eat immediately. But mood here this is when you get to the next day that I don't think that's too much. I need a lot of rest to sleep and eat while I can sleep for eight 10 hours and more and that I'll be very happy with my stroke. One of your outstanding colleagues always was Geraldine Ferraro. Yes yes. Oh yes. Beautiful beautiful beautiful lady nice
single and. She did take part beautifully. I remember a Madame Butterfly you know truly Marguerite in Faust. And calming and beautiful beautiful honest comment great great artist. No no not a part of this is singing beautifully and she acted beautifully. As a matter of fact I was just thinking that you could have done that. Yes this was a study. Senseis beautiful art in are. They are so good and fit you so beautiful but if you ever time in buoyed if they will get tired Do we have to get back into it. That's a wonderful mother. She loved to remember when she speaks about the about our work and she loved
to remember that what happened to her to her lover. Ultimately I think the first thing that you think is that he loves love her too to say that because I think she wrote in her book to the first stop was as I suppose or that we had a backstage of a theater where they are performing what we call like let's say something like But I say no because they supposedly have a dressing room at one side or the other side and the one side of this the other dressing room. Oh my God. Yes that's our father. And surely she has a vision those that do go up with it or call me as a joke. So one of these days I have. I have a man you want to meet you. You want to see me. Oh yes. So this man was a Martinelli's like that.
You don't see those of those without those that we see in the Bible. And we talk about things of that. And finally the side of it also says Are you ready Vogel living going knowing that she says to me you want to get up at the table. And I said whisper I can't. Why. I don't know. I suspect most of my time and I feel like you do. So he went I'm very nice it was obvious that she was very nice in the corner of this room. There was a little screen I suppose that the screen that you that you have with the screen goes out when you pull your nose how you put the screen also on you give me time to step it
up. You are right about my eyebrows because I just wanted it to happen with my baggage anyway. Manager of the lobby I could imagine the men the men even the in the stage to keep to say it's up to you. Is repeated several times. It was not that it was not in this book but you have to take the time see the family. And I love it. That's why a wonderful time. You know I met her and she I went to see her. She's a wonderful lady so wonderful. We had really two hours talking with my very happy to see my baby and then this was the first time I met her last year because I did my 25th anniversary. I had that to Carnegie or she sent me a bunch of beautiful red roses with a nice
card really that moved me so much. And I said I was stupid I was to do nothing even to find out on this great lady to make her so many years I was in this country. So after that. I said I sent her a letter and I said your your heart really opened the day the door to door to say can I come to visit you want to meet you. And I you know really I apologize and I was so I don't know what to say. I was just kicking my head I said why did I forget to do try to meet this great lady in the opera. And then she wrote me a beautiful letter said Well is it always time. So if you come any time you want to go and then we fix that appointment and then do a song. Nobody to me. I was so then we
write each other. I don't call her on the phone because I don't want to disturb her but she would send me a letter and she said we wait for the spring. Like that or don't find Mimi says in the last June they feel the need to get together again and you come with Giovanni and with Mr. Robinson to visit me and then we wait for next month to go on. OK. And we were one out the two of you having spent so many years together and individually with your careers at the Metropolitan. How do you feel about the old building being torn down. Well I hate you I'd feel really something here in my stomach which will be related to that very very terrible day for me. And I think for you. You why what you want to do I did this at the upper house so I had to tell you and Giovanni was with me. Yes. And we find your
one crazy appeared from there. That's not really good. It's very comfortable for everybody but it wouldn't be on the rise. So the Muslim device you can imagine on the stage off stage under the stage the new thinks and electric electronica which is the opera I need that know how to say but it's my feeling for a part of the old house is you know being that being there for such a number of years 33 years some sexual desire for a moment in my repertoire of all or most of my life. I can see that a mother a home and it would be so so happy for me so I'd say that for me to think that my mother home will be destroyed. That can save me 25 26 years.
Now the basis for new things I don't know why they don't save really does opera house just maybe to make a beautiful museum. Put it this so they sang and sing and everything even did you watch the coming of the new opera house. To put that don't belong there and then leave it to public to pay and to visit. With Caruso saying we're Martinelli's saying that to visit this opera house I know would it be expensive to maintain but you may leave little all the pain all you will have your pain to each other. I landed in Boston I want to be live over because the piece is making me say they want to do something on the board or some very important things and this should belong to the Metropolitan just I don't know if it is too expensive to call.
This is this is what was my feeling. All right we say progress. Go ahead. Progress yes but some things wrong into something that I I love to know that even my home little town they don't own Anybody that has that place. But he says he knows where it would be. Barbara is. My mother used to cook for soup. For me that's the piece. Yes. When can we say can we say to the whole audience is to say goodbye and we're very pleased to be with them and to tell them what we had in our careers or what we felt. And we are all very proud to be here. It's nice that you just heard Giovanni Montanelli and Lisa ELB uneasy as they spoke with our producer Richard Calhoun about their long
career as at the old Metropolitan the last season of opera and Broadway in thirty ninth Street was characterized by mixed emotions. Everyone knew that nothing but good would come as a result of the move to Lincoln Center. But it was still difficult to realize that the house which had been in the home for so many years was to be abandoned. For some it was even more difficult to think of the old house being demolished. Perhaps this was carrying progress too far. The final season opened with a performance of Faust the choice of this opera was virtually inevitable since it was the one that had opened the Metropolitan in 1983. The 1965 production though was quite different from the one that had been displayed on the Metropolitan's first opening night. The bizarre choreography devised for the outrageous scene actually brought forth some hisses and goes from the usually complacent first nighters. Once
the season was underway however all attention was turned to the question of what would be performed on the final night in the history of the old house. No single work could be agreed upon. And so a grand gala farewell concert was arranged with almost every singer on the roster performing in it. Next week we'll be joined by actor Walter slaves who at the invitation of our producer came to New York from his home in Zurich Switzerland to report on the last day at the old Met for national educational radio. You won't have a chance to be in on all the excitement of that historic event as Mr. Slater takes you on a tour through the opera house and let you eavesdrop on the conversations he had with many of the notable performers and celebrities who were there. I'm certain that you want to plan to be with us for this very unusual broadcast. For now this is Milton Cross on behalf of miles cost indeed thanking you for listening.
Please note: This content is only available at GBH and the Library of Congress, either due to copyright restrictions or because this content has not yet been reviewed for copyright or privacy issues. For information about on location research,
click here
.
Episode
Producing Organization

WBUR (Radio station : Boston, Mass.)
Contributing Organization

University of Maryland (College Park, Maryland)
AAPB ID

cpb-aacip/500-vt1gp88k
If you have more information about this item than what is given here, or if you have
concerns about this record
, we want to know!
Contact us
, indicating the AAPB ID (cpb-aacip/500-vt1gp88k).
Description

Episode Description

This program presents the conclusion to the reminiscences by Licia Albanese and Giovanni Martinelli.

Other Description

Documentary series on history of the Metropolitan Opera Company ("The Met") in its original home at Broadway and 39th Street in New York. "The Met" closed its old location on April 16, 1966. Series includes interviews and rare recordings of noted performers.

Broadcast Date

1967-05-22

Topics

Media type

Sound

Duration

00:30:00
Credits

Host: Cross, Milton, 1897-1975
Host: Kastendieck, Miles
Interviewee: Martinelli, Giovanni, 1885-1969
Interviewee: Albanese, Licia
Producer: Calhoun, Richard
Producing Organization: WBUR (Radio station : Boston, Mass.)

AAPB Contributor Holdings

University of Maryland
Identifier: 66-41-38 (National Association of Educational Broadcasters)
Format: 1/4 inch audio tape
Duration: 00:29:42


If you have a copy of this asset and would like us to add it to our catalog, please

contact us

.
Citations

Chicago: "Hall of song: The 'Met,' 1883-1966; A long look back, part 2," 1967-05-22, University of Maryland, American Archive of Public Broadcasting (GBH and the Library of Congress), Boston, MA and Washington, DC, accessed August 9, 2022, http://americanarchive.org/catalog/cpb-aacip-500-vt1gp88k.
MLA: "Hall of song: The 'Met,' 1883-1966; A long look back, part 2." 1967-05-22. University of Maryland, American Archive of Public Broadcasting (GBH and the Library of Congress), Boston, MA and Washington, DC. Web. August 9, 2022. <http://americanarchive.org/catalog/cpb-aacip-500-vt1gp88k>.
APA: Hall of song: The 'Met,' 1883-1966; A long look back, part 2. Boston, MA: University of Maryland, American Archive of Public Broadcasting (GBH and the Library of Congress), Boston, MA and Washington, DC. Retrieved from http://americanarchive.org/catalog/cpb-aacip-500-vt1gp88k