Ernest Bloch: The man and his music; Episode 1 of 15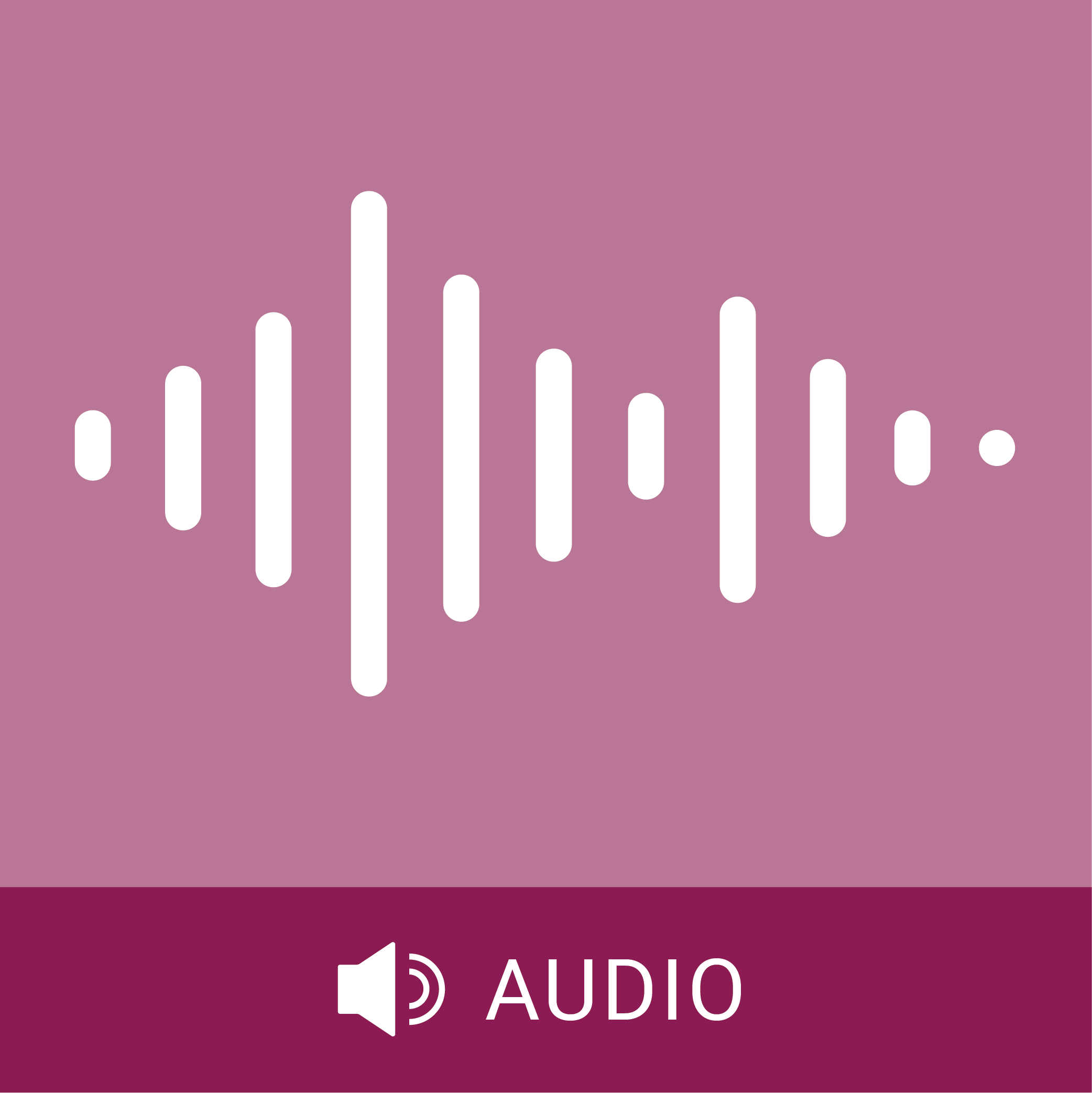 The Riverside radio presents the first in a series of 15 programs. Ernest Bloch the man and his music the commentator for these programs is the composer's daughter. Suzanne block this block is a well-known authority on early music a lecture and a member of the faculty at The Juilliard School. In this series she provides illuminating details about her father's life and work and gives intriguing insights into the background of his compositions on our first program you hear the end Dante for string quartet written at age 16 in 1895 two interludes from the opera Macbeth and the Hebraic Rhapsody for Viola and cello and orchestra. Shalom. And now to introduce our program. Suzanne block and Dante Frost trying to compose an 1895. This is Black's first serious attempt to record a string quartet at the age of 15. His very first composition when I was a little Q composed for 10 fluid that his mother had given him.
He wrote this it was five years old. He played it on this tin flute to national playground a small recorder since I don't happen to have a tin flute with me. My father had often sung with me with a laugh rather amused now a bit embarrassed by the Swiss quality of this masterpiece. Fatty happily discarded rapidly. He had studied there was crows and voting with Louis at 8 and when 11 years old he made a vow a solemn vog that he would become a composer. He wrote this from that piece of paper and then went to a nearby park gathered some little sticks and set fire to this piece of paper. It's a rather ritual gesture rather strange and yet it's not unusual for this boy who already in his early years showed a personality that was very hyper sensitive difficult and very dramatic. He would he was
bound to make such a ritual gesture. He labored on this quite a piece for a long time and when Fanny had finished it he had a performance off it and the score which is now the lobby of Congress. It listed the name of the performers all under the name of Mr. this and Mr. that including on the second vote and pop Mr Innes book. Now this work of course is not very original. It's not even influenced by what Id heard. It's very very simple there was no Debussy no Strauss who were the modern composer that time. It's a very sweet fresh opening theme which begins a 12 to modulate because you must have been studying modulation of that time. It's not very free but it's a first try and have a sentimental attachment to this piece. You were not here and docked if a string caught it in his book. Age 15.
And on tape or string quartet written at age 16 in 1895 by Ernest Bloch the recording was made at the studios of WRP r by the riverside quartet a group of young professionals from the Juilliard School in cooperation with the Ernest Bloch society. The members of the quartet are you Paul Waltman first violin Eva secularly second violin Robards Umansky Viola and Warren lash. Cello engineering was by Peter Feltman. Once again Suzanne blogs when blog was 21 years old in 1900 and one he met in Geneva a young poet whose name was Edmund slogan Heimer. This young man lived in Paris. He had an income of his own and was studying there at the Sub-Warden and in different circles social circles. Block had never met such a sophisticated person and was quite fascinated by him. He also felt that this young man had high ideals
and slowly these two had a friendship. It's interesting because they were so completely different in appearance in temperament and even financial status. And yet in the course of time they decided to collaborate. After much searching they decided to suspect the magnet of Shakespeare as an opera. Ed more flag who is with the U.S. at Frenchified is named to the name Blake from fragen Heimer began to read the libretto unoccupied and for some of the material to my father. It's interesting that a blog who had to his name exactly one symphony one seventy point in cold winter spring and eight songs blithely started to write an opera. He had to support a growing family at that time and spent a great deal of his I was helping in his father's business which is a stall selling French novelties and Swiss novelties in Geneva. But happily he lived on the outskirts
of town and could find peace to compose there this is what he said later. I composed Macbeth in the woods and mountains near Geneva. I was 25 years old for a year I immersed myself in the poem. I lived and dreamed it. Then came the music. I wrote it fairly quickly. Much of it was created with feverish ardor. Part of it much slower with corrections and eliminations. Some scenes gave me intense joy but I was often discouraged at times I felt I had achieved a perfect fusion between poetry and music while at other times I felt a prey to despair. My task was first of all to mirror Shakespeare. Though when they met they had no idea that their destinies would be so so very close. BLOCK And Flag kept each other's logos from the very very beginning. After my father's death Ed muffler gave me every single letter he had saved of my father's correspondence and these are the Library of Congress with the letters that Ed morrow to my father who had also saved
them. There were very few artistic conflicts between these two young people. I block at certain reservations about the Parisian influence of flags life was a very worthy man. He knew everybody in Paris and sometimes his approach was rather light and flippant but they discussed it in a psychology after the opera and of the characters a block use leitmotiv in the orchestra to give the endless trains and the moods and the thoughts so very complex in all the characters their real conflicts came when the opera was accepted for a performance of the Paris Opera at our company. The open I could make their politic problems arose dealing with publishers singers directors contracts all the sorts of things with which Bloch was unacquainted and hated the block was unknown totally unknown. Thanks to Flags Great contacts and certain musical circles had a chance to play their work at the home of the son of the composer a
visit and he met influential people who champion the work. And so a nineteen hundred and ten after all sorts of complications. The work at his first performance it's really incredible that a totally unknown young composer could have had such a work performed. A tall. Among the admirers of the Opera was a young woman musician whose name was still not known who wrote him in very beautiful letter. This was not dabbled orangey. Now the opera Mid a great impact their usual intrigues though and the problems of the crim Adama who send the role of Lady Maggie Beth and who resented that the singer who sang the role of mag Beth had too much success of the work to be drab. After about 10 performances it's only matching thirty eight. Now the work was revived in the San Carlo opera house and then of course in 1953. Thanks to the interest of the Belgium's Queen Mother Elizabeth is just a form of the Theatre de la Monet in Brussels and in
1960 after the death of block this callout performed it in Milan. Now the two interviews that joined the three acts of mag bath were extracted by block at the request of the publisher to make isolated pieces for concert performances. Though some say that the work has been influenced by Strauss and Debussy and even I'm a softie I must remember that this work with talented in that hundred and four and seen as early 20th century music rather than what is now called contemporary. Here are the notes by block describing this interview is in relation to the plot of his work. Interview to one act one this interlude connects the first tablet to the second. As a curtain falls raghead has resolved to commit the crime. In fact about 80 mag and the music expresses his drunken ambition in a great crescendo in which he glorifies itself. The motif of the Witch's prophecy breaks out
alternating with a multi for the dagger of fate his exultation then the colored doctrines with themes expressing the dreadful destiny that is to come. Animation is and was taught with themes associated with Lady Macbeth. A transition followed leading to the episode of great cow. The piece of the trusting King Duncan the tea's still reigning in the castle. The interlude ends in the serenity of that cow Knight. Interlude to act three this length. Scene 1 the witches cavern to the final scene of the drama mag bared his gun his anxiety to consult the witches where various prophecies increases anguish But Fani his confidence is restored as a witch or then he comes out of the cavern like a madman. Intoxicated with hope. The orchestra using the theme of the Witch of the dance commenced on this mood where Maggie Beth's theme alternates with that of the witches until the theme of definite comes as a
Episode Number
Producing Organization

WRVR (Radio station : New York, N.Y.)
Riverside Church (New York, N.Y.)
Contributing Organization

University of Maryland (College Park, Maryland)
AAPB ID

cpb-aacip/500-qr4nqm62
If you have more information about this item than what is given here, or if you have
concerns about this record
, we want to know!
Contact us
, indicating the AAPB ID (cpb-aacip/500-qr4nqm62).
Description

Documentary/music series about the life and work of the late Swiss composer Ernest Bloch, featuring his daughter, Suzanne, of The Julliard School of Music. With her commentary are readings by actors, including Robert Morris. More info next entry.

Date

1968-09-12

Topics

Media type

Sound

Duration

00:17:42
Credits

Producing Organization: WRVR (Radio station : New York, N.Y.)
Producing Organization: Riverside Church (New York, N.Y.)

AAPB Contributor Holdings

University of Maryland
Identifier: 68-39-1 (National Association of Educational Broadcasters)
Format: 1/4 inch audio tape
Duration: 00:17:27


If you have a copy of this asset and would like us to add it to our catalog, please

contact us

.
Citations

Chicago: "Ernest Bloch: The man and his music; Episode 1 of 15," 1968-09-12, University of Maryland, American Archive of Public Broadcasting (GBH and the Library of Congress), Boston, MA and Washington, DC, accessed September 26, 2021, http://americanarchive.org/catalog/cpb-aacip-500-qr4nqm62.
MLA: "Ernest Bloch: The man and his music; Episode 1 of 15." 1968-09-12. University of Maryland, American Archive of Public Broadcasting (GBH and the Library of Congress), Boston, MA and Washington, DC. Web. September 26, 2021. <http://americanarchive.org/catalog/cpb-aacip-500-qr4nqm62>.
APA: Ernest Bloch: The man and his music; Episode 1 of 15. Boston, MA: University of Maryland, American Archive of Public Broadcasting (GBH and the Library of Congress), Boston, MA and Washington, DC. Retrieved from http://americanarchive.org/catalog/cpb-aacip-500-qr4nqm62