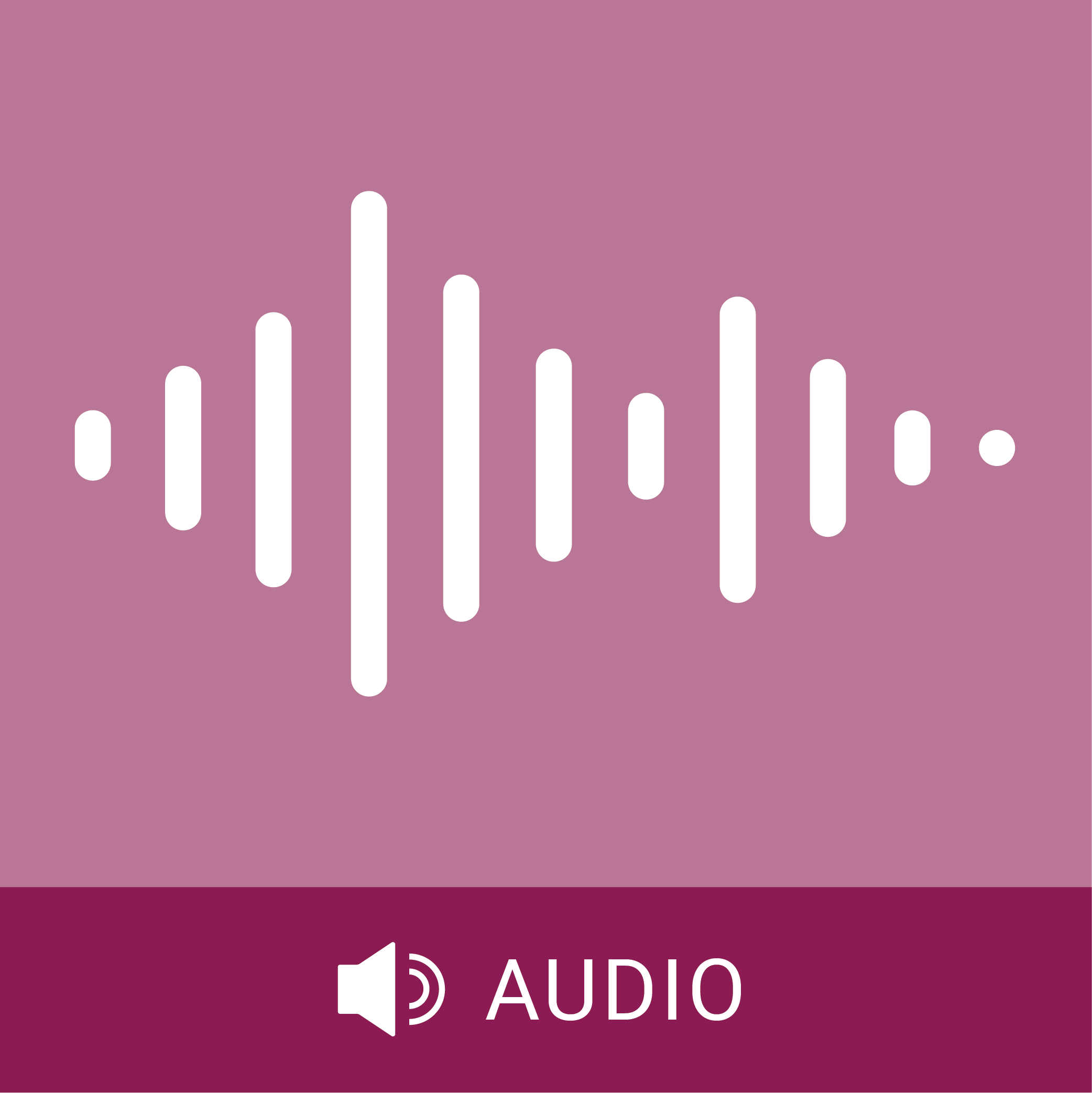 Your city station presents the Cooper Union for today's lecture was recorded at the forum. Here now is today's Chairman. I am 30 a Scots member of the department of Humanities of the Cooper Union substituting this evening for your regular chairman Johnson Fairchild who is unable to be here due to illness. Mr Stanley Kunitz who was scheduled to speak this evening is also on Fortunately ill and cannot be here tonight. However we are very fortunate indeed to have another distinguished poet and speaker with us Mr. Barry Weinstein. Mr. Wallenstein poetry has appeared in numerous magazines including the Massachusetts review the transatlantic review and open places and dimensions. His poetry has been anthologized in the DR generosity 17 poets and in the American experience a radical reader a larger selection of his work will soon
appear and swallow presses new poets 1971 Mr. Wallenstein is the author of visions and revisions an approach to poetry a book about the poetic process. He is an instructor of English at City College of the City University of New York. And has taught contemporary literature and drama in the division of adult education of the Cooper Union. For the past seven years Mr. Weinstein has given readings at City College at Dominican College at Rutgers University and at the Cooper Union. We are privileged and pleased to have Mr. Weinstein on the Cooper Union staff and we're particularly grateful to him for coming here to the great hall this evening to share his experiences and his art with us. Mr. Wallace stop. You on.
Thank you. I don't know if I'm really going to share my experiences. But I'll share these poems. I'm going to start by reading a few poems by some of my favorite poets. The first is by. William Carlos Williams And it's called Dance Reus. If when I meet Excuse me say I have to work out all the errors such as that one on other people's poems because that can stand. I'm sure without my help. Downes ruse. If I when my wife is sleeping and the baby and Kathleen are sleeping and the sun is aflame white disc and silken mists above shining trees. If I in my north room dance naked grotesquely before my
narrow. Waving my shirt round my head and singing softly to myself I am lonely lonely. I was born to be lonely I am Best's. It fired my arm my arms my face my shoulders flanks my dogs against the yellow drawn shades. Who shall say I am not the happy genius of my household. That's a. Poem By William Carlos Williams. And here is a famous poem by WB Yeats. Entitled no second Troy. Why should I blame her that she filled my days with misery. Well that she would of late have taught to ignorant man most violent ways. Or hurled the little streets upon the great. Had they but courage equal to desire. What could have made her peaceful with a mind
that nobleness made simple as a fire back with beauty like a tightened bow a kind that is not natural in an age like this being high and solitary and most stern. Why what could she have done being Watch years. Was there another Troy for her to burn. Up. I'll read another. This one that was of course by W.B. Yeats. This one is by Esther pound. Over the poems that I read. And there won't be too many more have. Meant an awful lot to me and stand in relation I hope to my work. My work stands in some relation to that work. It's untitled the tree by Ezra Pound. I stood still and was a tree amid the wood. Knowing the
truth of things unseen before. Of DAF and I and the moral. Of that God feasting couple of old that grew Elm amid the wall. It was not until the gods had been kindly and treated and been brought within unto the heart of their hearts. That they might do this wondrous thing. Naturalist. I have been a tree and amid the wood. And many a new thing I understood it was rank falling to my head before.
Now I'm going to read a couple of poems by friends of mine. And I mean a couple. The first is by Paul Caruso. And it's. Called Moo-Moo the poodle. And Doug Chester Shire. And you spend too much time contemplating this poem it will keep you from receiving my own. So don't contemplate it just enjoy the way. The poodle was a sleeper a bad company keeper fond of a mushroom that grew in the gutter and along came back Chester. But just a shire with a love so convicted to raise them from the quagmire. She smashed. She smashed and his. Right has crushed with a love Angry jackhammer. And set it aside with her dreams from the mission store. As the poodle did sleep on the night. Have to google. She snuffed up a scene from end from
his innermost pocket and nursed it with moonlight and a song of an archer to make them a moon an angel at sunrise. Forgive me because I don't think I did it. Justice. This is called the stream from a Sufi tale by a leash on a Stryker. Upon a Time a mountain stream flowed down to desert sides. And there was swallowed dry. The stream lamented how may I escape when the wind said you must let me carry you. The stream said wind when then I will be lost. The wind said I will rain you on Greenland. As the stream said wind wind I cannot trust you. The wind said from the east to west I travel up the stream cried when shall I still be the same. The wind said you must let me carry.
The weeping stream then rose into the air. Wind bore the stream lightly away in his arms. That's by a leash I'll strike it. Now I'm going to read three poems. And each one of them was written. Over ten years ago. So I separate them from what will follow. This is called Exit muses. It was the day the dust refused to desist moving on the rigid tart. It was the day that scalded the fabulous bird Arabian bird dead and blind. Arrested flute entertained the turning of dust in the bearing of waters. John was gilded and splayed by a pack of lesser rights. This is the day fornication forgets the tradition of two.
This is the day inception balloons on the fingers of spastics. This is the day dust drives in the mine. This is the day and to the day John rules over us and John grows a forked tongue. John slowly elects the mirror down. Before he has time. So a lot kuat. It's very image just thick. And this too is related to the experiments of us replied sage. Know how Lomo berry tree in bloom or close at birth. But years later I went out with our own eyes and waited days till the bird took
flight. After all my shop was wide and I went home with a free heart. I knew the sad of key foo. The murderer of sleeping whale. And his young dad. On the Calder play. This is untitled Patricia. Suspended below the atrium of her skull as an engaged archaic smile. With the grace of a poet's whisper. She moves on Menuet feet so I love her all the time. Fifty years were wasted until she spoke a word. And the word was beloved. I knew nothing of purgation until soluble day.
On the ancient tapestry of night my lover and I wove a pattern of stars. Our marriage inspired the brains of 12 kings with her porcelain fingers on my chapped cheek when the world grew older and strangely uncertain that came a gambling man. He had eyes in pink lights. With the hypnotic power of pain he wore the alchemist ring. We threw dice against a 10 wall long after midnight. We alone. On the Syrian waste line. We gambled for Patricia till the flames of the Renaissance. As the century turned. I turned and spun and lost. I say for ever. The last fifty years have passed with lead feet and awful intentions. There are
days becoming years now. The word eternity becomes another letter name for idiots and perverts. I paint pictures with sordid symbols. I tell you of the night I was grown fifty years too long. Of Our Lives strained fifty years to law of the agony of the heart that falls fifty century into absence. I. Now I'm going to read a series of short poems more or less recently. No probable connection between them other than the short.
And that I wrote them. The only man I know. On the streets of my own solution. This guy in brown hangs around. He's the terminal some of the problem solved. You know he is in the terminal style. He's like this study in brown. Beltless with dad. His smile is like a dream. He's a vagabond. He sleeps on the street of my solution figuring always figuring it's a restless sleep but for me miraculous. This is in title winter's swords are decorative. They destroy us. In other seasons. Winter is my final riding out into. Winter is the
riding out into riding into it. I am trekked. Winter. Walking into that murderous weather. I feel the riotous silence of still streets the slow riot that holds in the snow. Held under snow are the seeds of Winter's fruition ices comfort rocks comfort. Despite days of occasional melting. The sword blare and Tempest travels longer than the Mayans hold. In summer the sword shines and the burning. Winter is my final staying out in it. I am attracted by its length. It appears and fading. There is the inviolate need to believe the cold will last.
I'm very aware of the short poems between those that are. More or less a. Lyrical and serious to the to this one which is. Ironic. Possibly. The year of the river accident. He was killed in a river accident. Three months from home. Out from the Midlands he came to the sea to stare at the sea and make believe to be confounded by the circles in the sea. He lived in the safety of his own design. It's. Now the story runs he was lost in an accident. Lost to a boat. In summoning another famous. He took the wrong famous his own. Seriously. He had always lived alone. Despising fiction. Far
inland. Away from life. This is called a. Light in her window. It was the season of her dry ness. Above the wax of candle flame that self. Electricity drew them all. Changed. They flew out of the body. Soon they forgot they were once not dry. Hitting her wind. They shed their powder. All the light gathered in this life thing. But this time. By lamplight. This girl reads a lot. Her memory omits the striking of wings. The
insects drawn by a light. Drive out the window. This is untitled Sylvia and company an episode goes awry. There's a girl with purple stain. Yes I'll write about that. After I tell about Tess. Sylvia my landlady was called Broadnax by the youths who were Terence on the block. But she was kind and never quibbled when the rent was late. I loved her like a mom drank sweet wine with her friends. And loved her silent sister. Then Art went out of us. We were as and there exposed. The tough screw beers circumspection trouble our numbers. Sylvia flinched at Noi and scheduled
me to Friday was. I had no moment's peace. Sylvia spent all her time in the back smashing things which hurt her anger. She was like a mom to me but after she went mad I slowly went away. I retreated by degrees. I had to keep my sanity. I almost forgot to say. The sister drew down the aisle over her beautiful face over her clear and willful and for all the time I knew. She didn't speak nor did she move with decision. It's a different experience reading on. A platform where I'm sober. Usually after a
reader reads a poem. The poet reads a poem that I'm reading some kind of. Response that can then be responded to such as oh really. What do you mean by that. Why don't you read that again. Please don't read any more. Something. And the distance from. Dividing us. And not a bird. I will sometime. OK I'm going to read a long poem. That's divided into. 10 parts and the parts a very short. This is called the first decade for Patricia. The sadness on my page racing out before the typo tells twice the
truth then happiness sexing the papers and having the coffee and purchasing the order and forgiving the carelessness and sitting still and close after only after it goes out and they only to leave me for again and after. And again. Again she came over hard. She'd lie if it were easier and I could easily lend my life as if my hand could calm her face. Three. There are perfect dangers. A bird once harmless and it's soft and warm is more dangerous as like your hand. I too for I have fallen before. Slowly my love. Somehow. I come back to your musical interlude.
We need a musical interlude. We have long needed and we know we have lost along the line of this music. We intrude all this music feeling and then it must leave not only the soft room but my own face for spaces like can't imagine. Spaces out of rooms with well car parts. And. Believe me now valuables. Though this music has its own shape my shape. My face too cannot love it. The facts of my life are changing. Last night a man with blood in his eye believed my body was a grave. Seconds. Earlier searching around my notes
I found your letter. And place for affection. Spoiling with its paper. Another era. And just. Affection was to phrase it without shame. My indexes are wrong. I faced an old reprimand. The slow. Sets of value. Knowledge survived that divided condition. The knowledge of seeds and of spring was. The knowledge of stem and seed like us. Our knowledge has grown old. Older poets seek our company. Sought company. Conclusions break us. Crafts we are before breakers. The sun. We are divided by the sun.
Of these years. After since multiplication there's division. To divide wasn't part. I was the master. Mastering the Art. Photographs with the last divide. A fantasy. From across the long space an unimagined. From within the lines of my own are. Your messages arriving all day. 10. The tenth part has no poetry. Yeah.
This is a short series of love. The first called a process of glass. Imagine our faces us. Both of us sitting still with doors of glass between us. We are at the polls along past. The two doors at mid point protecting us. And for all the hours of night we see the same direction. The doors are factual with fiction suspended in glass. Through the glass. Fractured Mind like your face becomes my side. The bare hallway. The dreams that range there. A blade for cutting through such a glass or a voice that could pierce or shatter glass the doors
down in the polls unite in. My fainting illusion. Protected by Glass The subtle. Lights The silence in the passage. Plus the love that fills the space. This is untitled. The boy and his changes and there's an epigraph from Harvard's book of metamorphosis. To say the least his talk was on refined. And on he went until he found himself speechless and wooden as an olive tree. Which he became and cultivated a love. A bit of humor. I'm changing it again. The season holds while I
fall through. I'm strange to my so stoned self. If I fabricate my voice never betray the lie it is because Fabrice has stolen my girl. And my cunning voice works out of seclusion. I'm changing in your very arms. Fabrice is girl though you know nothing of us. And though your place is guarded and far away. Not the darkness. It is not the darkness of the roses of the darkness. Or the hush of the darkness that rests me. Not this late hour. After a serious place your lives. It is the fact of our lives.
After all the day. The stop. Before sleep. This is called different. It's a show of tensors. We graze each other. A fall of light and we touch each other. Then it was the sea coast. Not one of us knew what to think. We stayed on the landing fixed to emotion. One heard over St.. Us. And breaking sunlight we brush. As we blur the difference the light of forming words. All that means to us. The light of forming words the light from the words was by far. Oh.
As I move away from the love poems. I'm going to read two. Imitations of Catullus. The love poems that he wrote to Lesbia. This is. Untitled Gloria and it's in two parts. Gloria among the millions of kisses and alarmist in hidden responses. Live this poem to remind you that bitter words derision distinguished you not at all. Those kisses that manner of moving your moving thought just command you pray. There's. Nothing else. Gloria the rows of Chambers Street are our door knows the names of many strong men. However the woman has a foul mouth and low opinion. Tonight she weeps over
her bed both empty and full of shadow. Oh. This is called mind body problem and illustration. Rapid pauses following your question. You've known people like that. Rapid pauses following your question. Once into them. We have done to five places on your own body. Mysteries lying in those spaces such as your halting method and. The silence of your body is heard. The question held at its start. We were the audience. How blind and
longing the question advanced. Then you paused. Rapidly. We stiffened. I. This is a poem on cockfighting. It might be my. First poem that I've ever wrote that could be considered a social protest but. That's hardly the ones that follow are. In that direction. On cockfighting. As an epigraph from the Encyclopedia Brittanica. On the chair of the high priest of Di and I sit in the theatre of Athens. There was carved a beautiful figure of the winged arrows holding a
gamecock about to fight. Stalwart man having told the guidelines straight and taught subtle to watch the cocking. Persia knew the Greek version before the wind reached the west and feather Warriors wearing silver Spurs Lord eastern cities to the royal game. Pit side well to fighting quail before silver needles gathered blood around Silver. Aghast through the eye to the brain. Yes through the feathers to the flesh. Down the men place their bets unaware that the blood of 200 years of breeding made poor design on the side of the field and 1849 the sport became illegal in the courts of the civilized world. Henry Drury Lane went underground.
Brutality became rampant as the year round and gaudy riot. The show next the Azlan the red quills even Hammond wardens carry and scrap into the action. A further rise must soon fall. As the innocence of an afternoon turns purple round the diamond. In the soft light. The cockatrice deadliest of birds hatched they say from the Cox egg. Yet the cocks crow killed it. No wonder the palm and nervous behavior. Round the ring in. The summer. A.
Little coordination. This is a poem entitled An assassination kit. Which should remind you of death kit by Susan Sontag and also. Assassination. By whatever. All men or assassins. Assassins where narrow time. Oh man. Where narrow ties. When logic fails balconies turned serious. Limousines plod like her sisters public halls and private corners and the men with bullets in their heads stay in their fingers and don't do die.
Shot. Makes good copy. Women as far off as Dallas worry what to wear. Frequency doubles the keenest pleasures repetition kills the keenest pleasures. Such is the case with TV funeral. Conversation grows more torpid. Foolish with sed draggin hara. Heavy as the day drags. Dallas worries what to wear. Accidents don't happen on TV. The news makes the news for you more solid. Watch the screen. A man the announcer pauses pretend shock and you no longer remember the man. The shot for that matter. Your top. Saw Torrance picks his team what to wear turned
serious. Surely no kid is required. The shocked look. The fog. Shared guilt. And elitist back though comfortable is archaic. The kid is incomplete. This is no romance. The Moon's in the gut. You're not beautiful on screen. A star. Comes on in color. When confused. Don't get confused. The silence is serious. Other instructions. Are on the way.
This is called A Walk In The Park after receiving a summons. For holding a lit cigar for 90 seconds in the subway of New York. They're lugging the children along to the park after a general store. They're the still camera and are monuments. The Canons are black and have never been moved. Now metal betrays the pantomime of protection. The children play on monuments of protection. They scatter into barren school and full of leaves. Our city fathers spoke with ease with cannons facing the Hudson. Others stacked the loaded balls and blew the boat less action down. To salute the strong crew flacid. Violations the minor infraction. Was. Real pressure.
Violations for minor infractions replaced firings for protection. Shagnasty flee the law. All our monuments are still. The Tufts says. Put this in your monument. And smoke it. Badge number twenty three sixty seven you two have seen mothers carrying my children past the canons and into the park. Have you seen them out of the one car moment of your one good guy break your laws and you breaking into a smile. Yes or no. No matter. There's a heap of criminals happier than you. Are. This is a longish poem. Titled The Pied Piper of
Tucson. Rather than say anything about it or read the prose. Note that precedes it. On May 30 1st 1964. Charles Howard Schmidt Jr. Smitty killed 15 year old Julian wrote sexual assaults compounded the crime. Of the brutal murders. Follow the body on the fritz sisters Gretchen and Wendy last seen alive on August 16th 965 were discovered long after in shallow grave. Many knew of the violence but kept quiet. In November 1965 Richard Barnes afraid that he might be his old friend's next victim went to the police. Five foot three and a pied piper of Tucson was arrested. At
present he is appealing a life sentence. In 1960 Charles Schmitz last year in high school. He won a gymnast medal. That last fact might not be as interesting to you as the ones. Stated above. But. Charles Schmidt was equally important. And this is in three sections and each section begins with a quotation from a newspaper account of the story. And Boots stuffed with tin cans he stood taller than he was. Forget Charles Schmidt. This hero suffered his shortness before the madness. Earlier he swung from coils calling. He kept. A state championship. His face was his own creation with white lips
and hair change black. Like luster around the speedway. The penciled eyelid as he wanted to be another Smitty looking at himself Smitty was all of us. For the aging very young. His stumble but still with trash to give him inches one night's impulse. He bled the night. Yes. The case presents one accident. He swung from coils. One fact. He wore an artificial. Then black girls night. Too. A friend said he once saw so many tires spring to the Tele's his pet can swing it round his head and be bloody against a wall. Forget Mary French team. Luring the pretty to the car to the rocks on her
was in her head a lean surprise. Scared. Maybe screamed the desert stars. Fifty that he smiled his beautiful eyes as Mary stepped back when with the rock star after him with a shovel. Mary must know but didn't say. A friend said he once or Smitty forget the evening of May 31 1964 was mere predator. The great songs move to number one move some to frenzy. The cars were hot and he was masters. Forget Gretchen forget Wendy forget 17 and 13. They chased a dark light. Into song. Dressed they listened to his story was gay and bleached Gretchen's hair Wendy's mouth Smitty's story. She was lying on her back and there was blood on her face and forget a lien.
He told that story to excite Gretchen. Troubled blue in the census. Wendy kept falling. You know I killed her I said I didn't and he said you know where I said no he said I did it here in the living room first I killed Gretchen then when he was still going. So I. Three There's nothing to do in the style. The only other town I know is Las Vegas and there's nothing to do there either. Forget Charles Schmidt two son never talked of Emperor his pleasures are young killing your love was dull. The younger was dulled by a steady turn their minds and where. They found a creek eating that curry. This Piper. Pied by neon may die.
An anti-climax to sell. You let him take your children. There are few children here. Their friends are now blood thirsty. Take them. Take them all. But they have. His contagious. This is untitled about the trouble not about the crime. That leads of a short series of years.
Sharing some of the same devices relating to each other. Entering the house where I went mad I trembled. Do you want to hear about it. The key caught wrong and split shut out. There was a ladder to my window. Inside. I speak of catastrophe and I'll show you where I was photographed. Later I was scared carried caught up another inside. I didn't do for today as once moving the fit started. Let me explain. I had to get in there. My books were all there. The blue vases boxes. I was thinking these things will calm me. They will change the feeling scaling the ladder she before me. The split. He's yelling in my
head. She went first so slowly. I tremble. Did I tell you about when I was photographed. Oh. This is a short phone call I have wandered through similar solitude some kind of snake uncoils and stings my body. Near sleep it hits deep in the nerves. First I chafe at the instability of being so disturbed. I grow drowsy to get. Near sleep. Some kind of snake uncoils.
It. I have time for a couple more. OK. I'll read this short poem again. I have wandered through similar solitude. And this poem is connected to the one I read write before about the trouble not about the crime. And that neither one of them tells the truth. Some kind of snake oils and stings my body. Near sleep it hits deep in the nerves. First I chafe at the instability of being so disturbed. I grow drowsy and get. Near sleep. Some kind of snake
uncoils. Oh. This is untitled the hours of last week's party. The hours of last week's party lost in bouts of understanding. The new proprieties construction a newly found Trek employ. Succeeding the fact that the first of many from the lady arched my feelings rude assessments touching my secret getting close. This back and forth clear a coldness offended the lady. A certain lack of shoulder. Of the Year of the hand. After applied. Tried compensation lost on its way. Bad manners sprung from fear. I was in too far to distract from the
fear of the man's gone mad. Of the accident collapsing a. Gradual brightness at parties and the blinds were drawn. The attacks were mild. My eyes hit by light. Divided by blinds severed fact. The facts of fancy. I was never there. If I'd gone there it would have been wrong to stay staying it would have been wrong to fail. Code words failing codes it would have been wrong to turn cold. And if I could turn cold and treat a stranger like a hated wrist about to bleed and spoiled all reason and what right would I have. Left. Secret US home miracles.
The last time I read. Something. It's called the falling apart of time. My brain is beside me or on the Emerald table looking for itself looking like a dropped watch. Everywhere I mean near me the parts are loose connections fall about. A wheel is moving or rolling into an object which collapses. That too takes time. My grandfather's watch was go at run through him through all the states into a long pocket. His gentlemen's trousers. He sold junk jewelry and watched his time. He held the timepiece. To feel the time. Thank
Series
Contributing Organization

University of Maryland (College Park, Maryland)
AAPB ID

cpb-aacip/500-mk658f9b
If you have more information about this item than what is given here, or if you have
concerns about this record
, we want to know!
Contact us
, indicating the AAPB ID (cpb-aacip/500-mk658f9b).
Description

Description

No description available

Date

1971-02-08

Topics

Media type

Sound

Duration

00:53:33
Credits
AAPB Contributor Holdings

University of Maryland
Identifier: 70-SUPPL (National Association of Educational Broadcasters)
Format: 1/4 inch audio tape
Duration: 01:00:00?


If you have a copy of this asset and would like us to add it to our catalog, please

contact us

.
Citations

Chicago: "Cooper Union forum," 1971-02-08, University of Maryland, American Archive of Public Broadcasting (GBH and the Library of Congress), Boston, MA and Washington, DC, accessed August 12, 2022, http://americanarchive.org/catalog/cpb-aacip-500-mk658f9b.
MLA: "Cooper Union forum." 1971-02-08. University of Maryland, American Archive of Public Broadcasting (GBH and the Library of Congress), Boston, MA and Washington, DC. Web. August 12, 2022. <http://americanarchive.org/catalog/cpb-aacip-500-mk658f9b>.
APA: Cooper Union forum. Boston, MA: University of Maryland, American Archive of Public Broadcasting (GBH and the Library of Congress), Boston, MA and Washington, DC. Retrieved from http://americanarchive.org/catalog/cpb-aacip-500-mk658f9b