World of the Rockhound; 12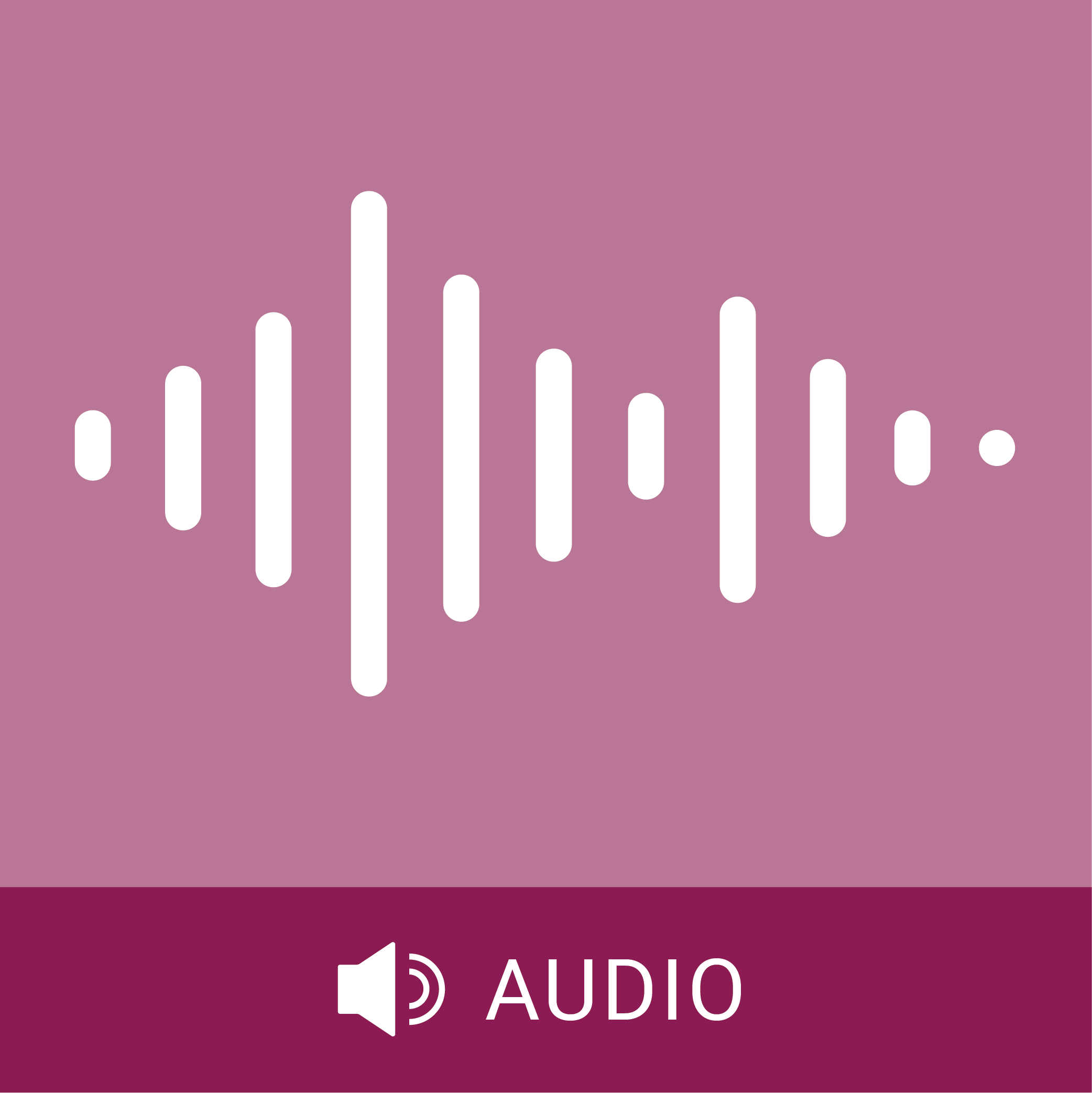 It gives the birth of a beautiful wader been adopted. The second largest craft hobby in America today is said to be rock counting with all of its branches of interest some of which are Jim cutting making jewelry and the collection of gemstones rocks minerals and fossils. This universal hobby has grown to astonishing proportions in the last 25 years and shows signs of even more rapid growth as the need develops for more people to pursue more leisure time activities due to the fact that they are working fewer hours have more days off and get more vacation time. Rocks and minerals as specimens are extreme importance to the rock column. Most people do not realize the important role rocks and minerals play in everyday living. For example fluorite used in toothpaste and clothing. This series of programs is designed to give an
overall picture of the rock on. Offer encouragement to the newcomer of this hobby and present information of general interest to everyone. All of this will be examined as we explore the world of the rock. Today's program is entitled recreation for servicemen but narrator is Len folk. Last week the discussion focused on GM cutting and polishing and the making of jewelry. There's lapidary days of the rock around how he is extremely popular with civilians in the United States but it's equally enjoyed by servicemen as recreation at bases here and overseas. A general picture of this activity is presented here in an interview with Staff Sergeant Lynn Travis and Chief Master Sergeant Robert McGowan. Sergeant Traven he was influential in establishing the lapidary hobby shop at Stewart Air Force Base when he received orders to go elsewhere on temporary duty. Sergeant Allen took over in his place
at the time of the transition. We talked with both Sergeant McGowan who is from Michigan and Sergeant Traven whose home is in Pennsylvania have been the airport being now almost 17 you know. You say you're from Pennsylvania where in Pennsylvania O-Port friends than a coal mining town actually got wound up in Iraq looking for fossils in different parts of the NFLs late in the cold war in Iraq above and below the coal and by a lot of potholes I went home last summer I gave them to the scouts in Murfreesboro. You are currently facing that through air far thanks but not for money. I'll be there I'll be there for quite a while but I'm going on a three month TDY to get there and get that temporary duty so I'll be coming back in three months.
My name's That Madonna. And she and I didn't live a fix but field maintenance out at Stuart and I've been there in just a bit over two years now and my home is in Lansing Michigan home of record but it's been for many years that since I've lived there really I can't comment home where I'm at. Do you want to say how long you've been with the air. I finished 20 years with the service. Getting close to retirement age. Thanks. For doing. This. If you know that you're only interested in my own interests. I plan to major in geology Avon retiring and three more years at the present time a rock running at that family deal. Their whole family enjoyed that six
children my wife and we all enjoy looking for rocket. You're quite an active summer every weekend every time I'm up and running for snow. That's part of it that the other part is the most fun in finding your stone an app you find of its kind of an turning him into a beautiful gem and then I used to give him way for gifts or Salem or somebody interested in a particular stone I'll go and get a book but that after the stones credit it's to me it's no good anymore. All the fine is been gotten at a majority astound you get a printed gemstone it turned into a gemstone is that. Women feminine stones mostly and babble for the girls more than any thing else. Are your children interested in that operation or do they mostly do the collecting now in the regular
cutting the tech that some not too awfully much whenever they get a chance and from that. They can. And they get sort of bored at a they can't sit still that long they'd rather hunt for stone. My youngest are twins or two and a half years old and then I have a boy five and a boy six in that tween girl 9 years old. Well you have a lot of people to carry on a collecting tour of the brain that would have been to Iraq. More rockin gemstone I guess they haven't reached the age where they really know what to think that they think of mostly everything you had to go through and decide what you want to. Well I go through it and decide but there they are in the process they're really learning the definition between them and it's quite simple to determine what is a gemstone and what is a good stone and what isn't and but they look for the beauty more than anything else. They don't work for half and
Clare they each have their stone and junk like that. They're more interested in just what it looks like it to them and to their own eyes. Pretty stone and they think it's pretty or it could be just a piece of slate. But to them it's very and this isn't one of the things that makes a gemstone is a beauty and. I have four children the oldest. They're twins and they're 14 and younger is 7 now. They've taken some interest in the hobby in cutting stones not happening. But it's a new hobby in the family I've only been at it less than five months and I just became rather involved more on request perhaps than Then I would have been normally but I really enjoy it and I'm not much on the Rock Around the end of it yet for having this done that I do enjoy cutting them and and seeing what I can do specially in fasting where I would
say that I haven't had nearly experience and it has been my primary field of interest doesn't lie and yell at you so if it were quite widely separated there without him dragging me out you said you wanted to. Take up the g when you retired when you had to go. Well. I'm afraid of a role in the spring semester that my crackers that try to get some of my courses at away at but that I should be able to complete quite a bit of it within the next three years prior to me retiring and then I can devote a lot more time to the present time it's quite difficult to devote too much time to it because you've got a job to do and my job is actually an engineer. 130 so you go but I get a lot of opportunity if I am not a gemstone and travel around the country. And in the past year I've been on about eight exercise
eight or nine exercise. Traveling are you able to collect anything when you're out of the country. Well I don't break them. I find out where they're at and majority crew some of the crew that joke around with me on don't go get a bunch of rock and and if I get a lot of gemstone I anywhere you go in you're interested in finding stones or you're going to find them you're going to find out where the source is and where it really can get him very cheap and you really pick up some beautiful gems are you able to tell me from the country he's in right down to your country. Korea I picked up some beautiful dope that some of the golden Herb brownies Topaz but it's really fabulous. Japan most of the stuff I picked up in the country have come from other countries.
So in Bangkok I picked up sapphires of Ruby stars that some jade that I picked up in Korea they come from Southeast Asia. Some of it even from the state is exported over there and sold them and then they turn around and carbon credit and sell it as Asian jade which it isn't really came from Wyoming or. Things like that. This is quite true. You have considerable amount of time you could divide into quite a bit. Now the pope as I got the fear was that by me I had traded a couple pieces of sapphire for the chance that I got out of it but it was an enormous crystal and the gentleman had got it taken salted into slabs and then pre-formed each lab and had it ready for fastening when he came back to the states. Remember.
Your way with rock ending we never get the opportunity to get out of Iraq and go ahead and take a. Sharp right turn of a lapidary. That more so in other countries in the western states than we have in eastern states. But as far as the lapidary shop to go I will say you know all the shops I've been in we had the finest lapidary shop near for us and your store and we're just getting started. Really operation that sort of thing. It took me a year to almost a year to get them to go along with that. And to get enough interest in it. This was the thing airports was ready to buy the equipment that they wanted that they wanted to see how much interest could be brought up and and it took that long to get it organized and then to buy the equipment and we
open in January and we've been a tremendous amount of attendance since January. We closed down for a while with about a month. Then no more equipment we were so crowded we had to buy more equipment so we get a pretty good shot going up at the present time or only open two nights a week but there were so crowded we're going they're revamping at the open out more nights a week. Well we've got a sale store there we buy raw material from different areas different and different countries even and be taken slab it up into a smaller life where a man can afford it and more afford it than what it would cost him in a large town. And we can get it cheap by buying in a large chunk and then we still have it and we can. Cut the price a way down so the
average person can buy a chunk of jaded for as much as. Much cheaper than he could ever get it anywhere else and it gives the service woman a beautiful way to spend his off duty time. Well I'd like to add to what the linnet said that hobby shop work on the bases throughout the airport and other services are a nonprofit operation. They're a fine fit for this come out of the non appropriated fund activities such as our commissary and post exchanges provide the money for and it's no cost to the taxpayer. It's a program that we ourselves are paying for and the interest is much wider overseas where many men are separated from the family and hobby shops and therefore are quite a popular item in the state. There's somewhat less interest and for that reason we are limited in many areas to lapidary and
there are other interesting hobbies that they pursue Of course we have hobby shop areas for woodworking that are crap and ceramics as well on the base of the hobby shop was added recently. So this is one of the many interests you might say in the hobby area and that paper to carry away you get no profit involved in it. Yes that's right. Everyone paid for their material but we don't mark up for a profit because we don't have an overhead and listed are all military dependent military personnel and their dependents. There is no definition in rank for you on what we try to do or what we are in process of doing just trying to get the children on Friday nights when the children comes up when the other nights were open and were not that busy they can go ahead and order the same thing with the adults if one of them comes up Friday night there's not that many children in
there and with that you go ahead and get your shopping and work. In a longer time like can you can I think in general we get a wide variety I think I think they're gone really by really good mouth and an interest in a new hobby right then and then by their age. We find quite a number of men have married men have come in because they're white. We're working in ceramic work or something of this type or are taking art lessons and they come by the shop and when they see what we're doing they get interested and it's not an expensive hobby for the beginner. For investment concerned a man can buy a machine and all the necessary centuries for less money than he puts out for a fairly good camera and its material cost pennies really for what he works with the most expensive thing the actual polishing
compound in the discs and the mounting because the stone that he works with most of it's fairly inexpensive and the machine had such a long service life that you can say it's inexpensive. And it's one of the cheapest hobbies when you count up the total cost and the enjoyment you get that you can you can come up with and it's small enough to put in the average home about working with the Boy Scout thing out there I can do it right you know there's a starting purchase their scoutmaster and he lives in Murfreesboro and he got them together mostly dependents of the servicemen and live in Murfreesboro and that he wanted to get him into where they'd already been slightly interested in Iraq and he wanted that one of them that the night is will bring him out in Friday night and get invited in. Going to happen from the first Friday night they were there we ran through every one of them got to Dems and we've only got what seven machine aking children
and approximately how are the children. About 11 between 10 and 11 years of age and they were like one girl that came along with her father and she got interested. Oh if they don't take up that night with a synthetic stone it's manmade. It's Goldstone with a very pretty on. The hand color with that copper like through it that it fits into the pretty don't it makes it beautiful cat and you are the kind of type that the first night for their fighters for Christmas and then and then afterwards they start working on pennance for their mother or that they're planning on cutting their cell to ring each one of them when I get a ring then tell the difference between that downy reeling at.
I know there might be a lot of pain on that type of. Stone they're trying to sympathize. If it's a synthetic gas sapphire start that fire star ruby it's no problem. The light to start several beats at the excellent start so much more economic than when a natural There's no difference in the sound. There's not a bit of difference in quantity or quality or anything other than what is natural me other than the synthetic And of course the next one is more expensive. Would you like to add. No only to say that something that makes you obviously so like the ghost on which nature didn't give us a blend of copper destined and glass to give the coloring such as that. Now what about a guy at.
The synthetic cat diet. This synthetic cat fight is built the same way that a Star Sapphire and you can take that kind of cacti out of a star sapphire synthetic Star Sapphire bow in it just if you get one of the legs of the star and down along the side of the crystal you can determine it and cut it out of that side and it's just a cat I think when when be my lights are red in the start I got six pointed star in it now. This fire is being at precious gems done to numb the most precious gemstone there is valued about any other one of a quibble inside would be a cat by Alexander right and they are just the reason they're so expensive in fact it is they're so rare and in very few and very few It's equal equipment even a Rubi of excellent quality is
worth more than a diamond of the same size and emerald. After you reach a certain size in Emerald or ruby for the stone to grow anything that large and or larger and not fracture because of the pressure within a crystal it's opposite the IDE against a very quite tremendous benefit they'll get this large is very rare so that being a rare stone it makes it a precious stone more so than a diamond because a diamond of the same size is more common than with either stone such as Ruby Sapphire a ruby an emerald. Not with the diamond. They could if they wished. It would take some modification of our equipment but that made quite a costly job. The only reason anyone would wish to do this is for the fascination of a morning
out to say well I have got my own diamond and I wear which we can do but that is five rubies and emeralds that can be purchased in cat. This is no problem. It doesn't take any special adapt a new year Wittman or special equipment to do it in the winter. We've got a lot of people that want to cut it down. No you couldn't cut a diamond but you can cut the synthetic or natural stones with your softer aquamarine paradox here and there. Any number of gentle quality rough stones available either here in Nashville or through other dealers. We have small excitement quite says a popular item for cutting and fattening and not nearly as difficult that people imagine it is on a sock again. Don't matter patient and.
Interest really it's not a matter of learning a great skill to read a lot about it to get somebody to show you what could be if I were going to sit down and nothing but would not that route aren't practical instruction of course. There is no substitute for that. And if you hadn't read anything I think a competent person could teach it to you in eight to 10 hours to show you how to cut it. Certainly reading the background material and learning what you're going to do makes it much easier to comprehend and therefore you're going to have better success when you try doing it yourself than you will if you have to take it by practical instruction alone. And I have to keep working at it. Perfect. Yeah that background many good books on the subject. Every public library had at least one author that has written on lapidary craft and usually he takes some time to mention a chapter or two. Fascinating work along with a cabbage on finishing which is more popular but I think anyone
that is interested can run the facts of the stone and do a good job the first time. Do you have any color that either one of you have in your back. Reading any unusual thing that is not the way you play and the microphone turned out quite well actually. And although there were minor details I wasn't satisfied with because I looked at the end of our magnifying glass for the human eye are not noticeable so it's really what the person is doing the work. Want for perfection that important. Many don't. They're brought in commercial during the day are fired from perfect and the flaws may there be obvious to the naked eye or it might require a magnifying glass to determine but if you know what you're looking at why you would determine if there are flaws and only an expensive jewelry do you find perfectly cut down practical you know.
I would add the fact that a lot of people in some of these large cities have trouble with that human adn when things such as this I think that they could take the money that is actually spent and in trying to control the juvenile this way rather than an item becoming juvenile they could set up a third of the hobby shops in some of these large cities and random at a much cheaper cry from what it costs them to run a school that they send the children to. It's so much they could do with it. They can learn a trade. Anything leather craft. Would hobby automobile and it don't take much time and anybody could get interested. Even a mechanic could pick up an old engine somewhere and get some books on it and tear it apart and put it back together and learn this way. But I believe it would be a good thing to open up some of these children and maybe can afford some of the stuff
and it gets them to give them a place to go and something to do. This is what we're after by the service manager concerned. Give him something to do and someplace to spend his time. Keep him active enjoy something any learn something in to get something for his efforts to get beautiful gems. Are you retiring. Have I told you what I was going to major in geology. And this is just right down my mind. I don't know what I'm really going to do as a geologist I have never decided that what range or what field I'm going to do working and what type of work I cared to do travel I love to travel. I picked this up over 20 years in the service for 17 years and at the present time that that is quite difficult travel some of these countries where you can
take your wife so and family that I believe there are many opportunities for geologists radio to stay I think the average hobbyist in the field if they feel a genuine interest and stay with it for a period of time say six months or a year and never give it up because it is fascinating. Everyone would find a different part of Mark Hacking than the other and probably some very content to be the rock around and go out and hunt the material and display mineral deposits that they find in their natural state without touching them to put them on display. And others appreciate more the art of cutting and polishing and so forth. In fact the being had its own separate following I find this area to me more interesting than some of the others. I don't intend to give it up you know that that and to scratch the surface of a new hobby many servicemen all over the world are feeling their leisure time with what may be a new hobby to them.
It's lavatory work in the craft having shops. Thanks to. This education.
Series
Episode Number
Producing Organization

WPLN
Contributing Organization

University of Maryland (College Park, Maryland)
AAPB ID

cpb-aacip/500-k649tf75
If you have more information about this item than what is given here, or if you have
concerns about this record
, we want to know!
Contact us
, indicating the AAPB ID (cpb-aacip/500-k649tf75).
Description

Series Description

World of the Rockhound is a twenty-four part program about rock collecting produced by WPLN, the service of the public library of Nashville and Davidson County, and Nashville, Tennessee. Episodes focus on topics specific to rock hounding, like collecting, cutting, displaying, and creating artwork from rocks, gemstones, and fossils. The program also discusses broader topics related to geology, like earth science, consumer interests, and professional uses of rocks and minerals.

Date

1969-03-03

Genres

Media type

Sound

Duration

00:29:13
Credits

Producing Organization: WPLN

AAPB Contributor Holdings

University of Maryland
Identifier: 69-4-12 (National Association of Educational Broadcasters)
Format: 1/4 inch audio tape
Duration: 00:29:00


If you have a copy of this asset and would like us to add it to our catalog, please

contact us

.
Citations

Chicago: "World of the Rockhound; 12," 1969-03-03, University of Maryland, American Archive of Public Broadcasting (GBH and the Library of Congress), Boston, MA and Washington, DC, accessed December 4, 2023, http://americanarchive.org/catalog/cpb-aacip-500-k649tf75.
MLA: "World of the Rockhound; 12." 1969-03-03. University of Maryland, American Archive of Public Broadcasting (GBH and the Library of Congress), Boston, MA and Washington, DC. Web. December 4, 2023. <http://americanarchive.org/catalog/cpb-aacip-500-k649tf75>.
APA: World of the Rockhound; 12. Boston, MA: University of Maryland, American Archive of Public Broadcasting (GBH and the Library of Congress), Boston, MA and Washington, DC. Retrieved from http://americanarchive.org/catalog/cpb-aacip-500-k649tf75