World this weekend; Reel 1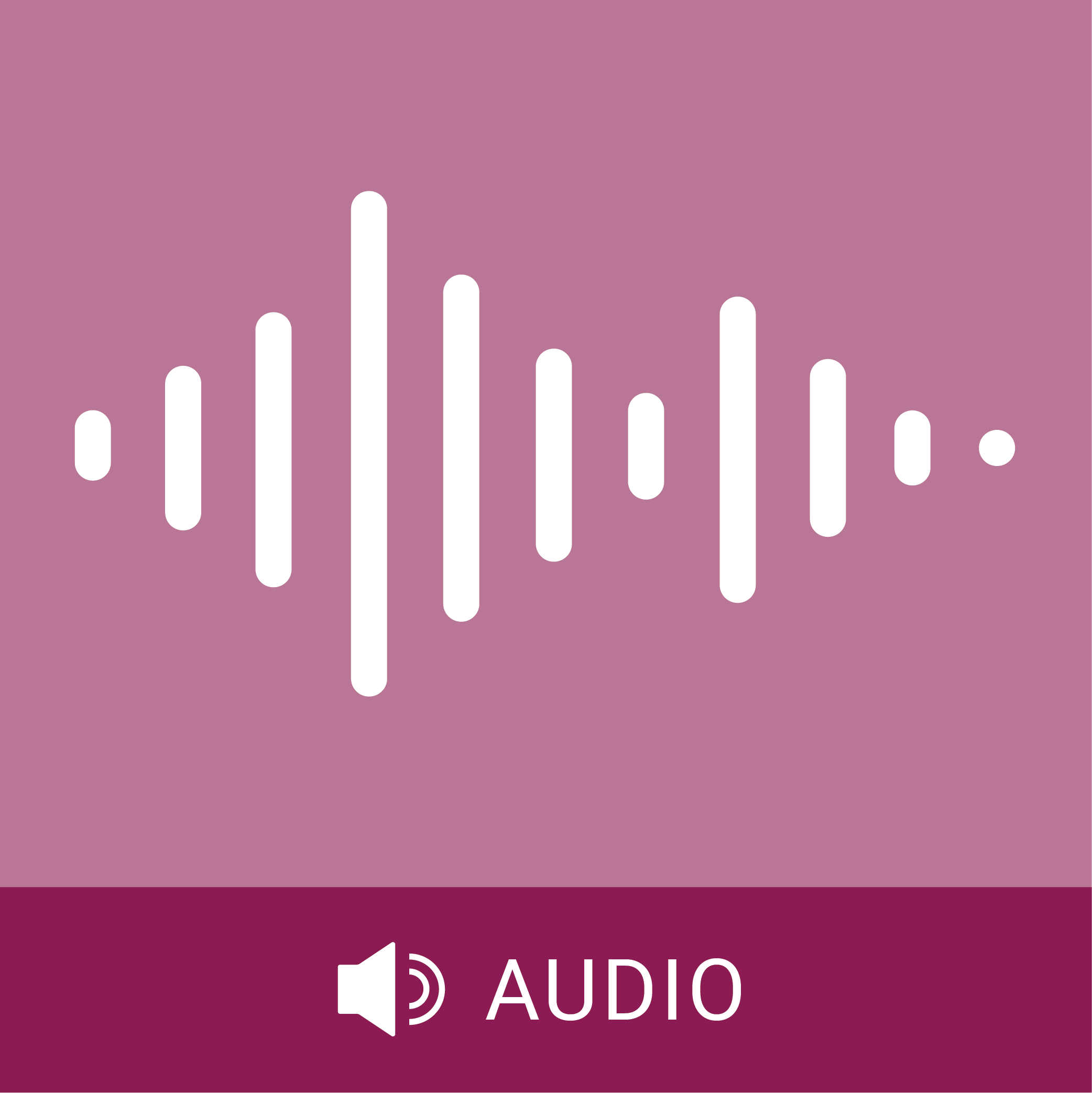 You know what I don't do this weekend. This is Nicholas Willie with 60 minutes of news and comment from Britain and around the world. First the headlines. There's been secrecy in Whitehall about today's talks on the crisis set up a Clyde shipbuilders the trade minister is going to chicas to report to Mr. Heath the Mizzy has been closed to shipping because of a leak of hundreds of tons of dangerous not to gas. Three of the seven surviving babies born to an Australian woman said to be having trouble with their breathing. The England squad for the Lord's Test includes Hatton price and given and during the next hour an eyewitness account of the slaughter in East Pakistan. Mr wage would ban on the doubtful future of upper Clyde shipbuilders and 30000 jobs. The chancellor of the Exchequer on the Government's record after a year in office and Lord George Brown on the perceptible Arnie's unease within South Africa's white population. But first for the news in detail calling during crucial moves today for the future of the upper Clyde shipbuilding group which is said it needs six million pounds within the next two days to avoid bankruptcy. The chairman of the consortium Mr Antony HEPA is seeing the
secretary of Trade and Industry Mr John Davis to explain the position. Later Mr Davis will go to checkers to report to the prime minister. The meeting between Mr. Pepper Mr. Davis is described as private and so far it's been shrouded in mystery. Nothing has been said officially about either the time or the place. Here is Graham McCracken. All the Department of Trade and Industry would say this morning was that Mr. help us request that the talks stay confidential was thought reasonable and that it coincided with Mr. Davis his wishes. A spokesman for the department said ministers quite often met industrialists on a private basis. But it's also felt that wide publicity will not help the delicate situation over the yard's future. Mr HEPA flew to London from Glasgow last night callers at his Chelsea flat this morning received no reply and Mr Davis was not at his London flat either. Mr Davis is to make a statement in the Commons tomorrow. Our political editor says there'll be a meeting of all ministers concerned at Downing Street tomorrow morning.
The crisis that I've applied has been caused by an acute shortage of working capital with the result that suppliers have been pressing for their money immediately. If they are to closed 7500 men would lose their jobs and another 2000 work 20000 workers in associated industries could be affected. This morning management representatives have been seeing shop stewards to report on yesterday's emergency board meeting. From our Glasgow NEWSROOM Douglas kind of. The talks lasted just over three hours and the first people to speak with the trade union side of the joint industrial Council the U.S.'s general manager Mr. Ken Douglas still hadn't emerged to Meet the Press a short time ago. In a lengthy statement from the trade unionists the government was criticised for its stance against giving more money to the consortium and the company it appeared were being exonerated. The Union Leader Mr. William Hutchison said that in a three way agreement and allege that the government now appeared to be reneging on the trade union position therefore was that agreements had been honored by the unions and the management and it would be
particularly better now that U.S.'s was showing viability if the workers were to become the victims of sheer political dogma. Mr Hutchison said the problems had been the same over the past two years. By the time the arguments were over the cache was finished and the amount needed had increased because of the time lag. It was he said a case of too little too late. A deputation of the Scottish to U.S. is leaving for London hoping to have talks with government officials. The River Mersey has been closed to shipping because of a leak of hundreds of tons of natural gas from a petrol depo tugs are standing by. Police have sealed off a two mile square area of the suburbs because of the fumes who report on the situation in the city. Allan knows from about 8:00 o'clock this morning police cars have been driving around the Dingle and a district warning people to stand by following the leak of what's described as a large quantity of not the fumes from the actual petroleum installation on the massive Forshaw householders have been want to put out all naked lights fires and cook us and to make sure that
an uninterrupted supply of bad throughout their homes. What if I find them manning seven machines have been working in relation to the morning in-breeding mass to try and contain the leak in a tank which holds half a million gallons of nothing gas. Film units have been placed around the affected area which is being constantly tested by explosive meat as a short time ago. It was reported that the fumes had spread into the cities and more on the U.S.'s crisis. The Department of Trade and Industry have just said that Mr. Davis and Mr. HEPA have had their meeting at Knott's wood in Cheshire. More British aid for the refugees in West Bengal. A medical team led by Dr. Roger Hickman of the London Heart Hospital left Heathrow this morning for Calcutta. Dr Hickman has with him four nurses including his wife in the fight against cholera they'll be using five special syringes which can vaccinate eight hundred people in are the operation which is due to last for about three and a half months is sponsored by the Save the Children Fund.
A British plane carrying 37 tons of relief supplies from Oxfam arrived in Calcutta last night. It had onboard to land rovers five units of purifying water and 25 tons of milk powder. Now the nine babies born to an Australian woman Mrs Geraldine Broderick three of the seven survivors are said to be having breathing trouble. One is in a respirator. Colin Chapman in Sydney tells us the details about them were given at a news conference televised live from the hospital where they were born but there was only one question. How was the seventy five. But they had to contain themselves for some minutes while a hospital spokesman explained the parents find out the newspaper. Therefore the doctors legally bound to confine themselves to the Paris clinical questions. The specialist then announced that three of the brave. We're having breathing difficulties and no one is on a respirator taken the weight of the children is being between one and two. The
hospital spokesman then said no further news conferences will be held but daily bulletins would be posted. Mrs. Broderick is now resting and Mr Brodrick is wondering how to break the news to the couple's two children and how to cope with the demands. Story of a family made famous overnight as a result of his wife's decision to take the fertility track. Cricket and the England selectors of a nonstop 13 man party for the second Test against Pakistan which starts at Lord's on Thursday. Here is Brian Johnston Well the selectors of the options open for drop from the edge with Qadri Underwood ward and Willis and the newcomers boycott price given Fletcher So let's try and sort it all out but if it again comes in for a pledge it is either standing by his knees not right in time he got a blow on it yesterday or you might play they decided to go in but only for those plus all of which I'd say is unlike you. 33 oil price return to Test cricket after six years
snow has not played in a match since his back injury and the selectors won't risk him and Ward has a ruptured stomach muscle. Price is burning as fast as ever lost his home ground. And besides twenty eight wickets a season got six for 34 guest at The Oval. But to complicate matters Shuttleworth is now a fit and the second fast bowlers place could be between these two. Houghton comes in for his first test a must I think play he tops the bowling averages at forty two wickets and his one hundred eighty nine against Pakistan on Thursday showed his class as a batsman. He's also a very good step something England badly wants this will be the sixth time a father and son have both played for England. Finally given the places Underwood failed to get a Weekend at Edgbaston given played into Test against Australia in 1964 and has been given a chance to show what his fight can do on a good wicket. So the final team could be boycott like a ghost interest or pleasure a Miss Dolly Vieira not Illingworth Gifford Shuttleworth or price. Now the 24 hour race at Lamar a progress report from Robin Richards at the circuit. When you won the race started but still long enough for the picture to be altered
still long enough to whittle down the 16 surviving cars even though that's what's kept running out of the forty nine start with the depiction of most of the favorites many of the survivors. There was also a long mechanical fault the foreshore of Helmut Marko of Austria and Hamlin of Holland which is leading there now about 30 miles ahead of the British J.W. automotive and Porsche of Richard at wooden mill. This gap between the two leading calls had been closing but it now seems to be remaining more or less the same. An American interest for our region but another for our e-petition to Chris cropped and David useful limo 1971 hasn't so far been a classic race but it may highlight the fact the fastest cars don't always. With occasional shot as a focus for most districts it's often known with bright or sunny intervals. But in southern districts rain is like you this evening and tonight tomorrow and Tuesday are expected to be rather cool and cloudy with rain at times especially in the
suburbs. That's the news of the moment. Now back to Nicholas Willey. And in the studio is the Right Honorable Anthony Barber the chancellor of the Exchequer. In a few moments he'll be discussing the government's performance in his first year in office. But before that we consider a local difficulty that's cropped up over the weekend to embarrass the cabinet. I mean of course the fate of the lame duck appetite shipbuilders if the words of the secretary for Trade and Industry Mr John Davis earlier this year are anything to go by the shipyard will almost inevitably go broke next week for lack of money to pay the weekly wages and up to 30000 jobs will be threatened. This morning the firm's managing director Mr. Ken Douglas has been talking to shipyard workers in Glasgow. Afterwards Willie Hutchinson chairman of the Union side of the U.S.'s joint committee talking to Douglas kind of had this comment to make because of a change of government. We look to be an danger of becoming the victims of political dogma. You have no quarrel with the company itself so far as we can determine it at this moment we have no quarrel with a
company. We believe that the third party to the agreement should continue government policy and should see it and the latest thing. Upper Clyde shipbuilders troubles can be traced back to the collapse of Fairfield's in 1965. Since then the combination of five yards into one both the last government and this one have poured money into what at one time was one of the most hopeful industrial experiments in Britain. Jonathan Dimbleby has been looking into the history upper Clyde shipbuilders has always been lame at the very beginning in 1068 it had a government grant of five and a half million pounds. And although there were plenty of orders there were constant troubles springing from one fundamental cause shortage of working capital the cash needed to pay for the day to day running costs by his first birthday in 1969. U.S.'s was in serious trouble. Anthony Wedgewood Benn then Minister of Technology kept rushing up to Glasgow and on one of his visits he confronted the 13000 workers in U.S.'s anxious about redundancies and the threat of closure.
Thank you. Was. I going to get me a chance to say. That that crisis was averted by 3 million pounds. But it wasn't enough and by May U.S.'s was asking for 12 million. You see I had given itself a three year timetable to get off the ground and its case was argued stoutly by the Conservative MP for Cathcart Edward Taylor stepping well outside his own party's policy which was totally opposed to helping you see yes. If after the three years up or clade Hadfield then I certainly wouldn't defend them. But what you've got to remember is that our 60000 families whose livelihoods depend on the yards of the clock and to that extent I think the government have a clear obligation a month later with the company on the brink of liquidation and which would ban went once again to the client side with an offer of five million pounds and it is. The final offer. There is no question whatsoever and I don't want anybody to be under any doubt about this. There is no question whatsoever of
negotiating or increasing in any shape or form. The amount of the 5 million which I'm here to announce today in December 1969 there was a further loan Come Grant this time seven million pounds. But despite this and the fact that a quarter of the original workforce was sacked in an attempt to improve productivity U.S. has floundered through 970 at the beginning of this year there was another grant of four and a half million pounds. The total now stands at around 25 million pounds and in February John Davis said he had no intention of getting any more help. So unless he's prepared to go back on his word it looks as if upper Clyde shipbuilders in the 30000 men who could lose their jobs as a result to be the lame ducks that won't be refloated. As you heard Mr. Wade would ban as Minister of Technology used both the stick and the carrot on U.S.'s. Now the question is whether the firm should be dispatched to the slaughterhouse. This was the point Jonathan Dimbleby put to Mr Benn this morning. What does he think will happen. Well the short answer is I do not know. But it is clear that the company does need
some working capital a figure of five to six million has been mentioned. The government have said that they are not prepared to provide any more help unless there for some other source of finance is available. The company could be driven into liquidation. The men employed would then become unemployed to 7000 dought affected in another 25000 who are working in an associate way with supply. And this would be of course a major tragedy for the Clyde and a catastrophe for Scotland. And that is the prospect of course which is now concerning everybody. If you were minister would you allow that prospect to become reality. Well I supported shipbuilding as part of the policy of the last government following the Gettys committee recommendations. We made money available for grants to cover losses and reorganization and loans for recruitment. I'm certain that was right. The world shipbuilding boom has continued. These yards are almost all in areas of high unemployment in development
areas and of course Harland and Wolff and us one Hunter and others who benefited by this policy have managed to keep going. The Clyde was much more difficult for various geographical and other reasons but I'm sure we were right to help and I'm sure it would be totally wrong totally wrong to allow upper Clyde shipbuilders to go Bast at this moment so you were prevented as a minister if you were a minister briefly. Well of course the information available to a minister is more than is available to me but I understand that the government's refusal to supply credits earlier over the winter has in fact been a cause of much of the trouble and therefore I'm not sure that the responsibility doesn't lie. Mr Davis is and or when you were a minister yourself you repeatedly said that this was the final offer when various amounts were acquired by the shipyard and you said that they had to get together and the management and had to become more efficient and you allowed cutbacks in labor. Aren't you really saying now I would change my position.
Not at all because the things I asked for have actually been done on the Clyde there has been a substantial reduction of manpower. The new management is concentrated on the Clyde class ship which is clearly right for upper Clyde shipbuilders the productivity of steel has risen 87 percent in the last year and they're now tackling the problem of outfitting. No the people on the Clyde have responded marvelously well and to let them go down the drain. I would be totally wrong. And yet three years off the U.S.'s was set up they're still in crisis situation. Well the problem is a problem now of working capital for which I believe the government have a very heavy share of responsibility. How long can governments go on providing working capital when ya get into trouble like this. You have to look at this not in terms of profit and loss but in terms of the people involved. Nearly one in ten of the men in Scotland are now unemployed and the trouble with this government is they have no concern for people. They're simply looking to see if they were running a company. And that's what will ultimately bring them down they're totally without concern for the human aspects of this. And in my opinion it would be a scandal to
apply these principles to the upper Clyde shipbuilders. Now. But and anyway it would Ben. And now back to the longer view. On June the 18th last year the Tories won a breathtaking victory in the general election and entered office on a wave of optimism under a leader who'd been triumphant to write against all the apparent odds. Since then things have gone decided to sour as the recent results in the local elections of the Bromsgrove byelection have proved. Jonathan Demme always been looking back at what the government said and did in the last 12 months. The year of the Tories began as you might expect with prices on the eve of his election victory Mr Heath explained what he hoped would happen once his intention to cut in direct taxation and keep down costs in the public sector had been carried out. We can keep costs and prices down and with lower increases in prices and with low unemployment. We would have created a favorable climate for the reform of industrial relations.
The hope. Lower unemployment and lower prices. One year later in June one thousand seventy one when he was taxed about the eight and a half percent price rise. James Prime Minister of Agriculture had this to say to the world. Well I don't think that they took that all that seriously. Housewives are far more sensible than that. They knew perfectly well that we couldn't cut prices like that at a stroke. But the new government wasn't just concerned to stop inflation. Mr. Heath made it quite clear that the purpose of his program was to change the attitudes of the British people only when attitudes change and the present mood of cynicism and disillusionment is banished. Shall we be able to get out to build a better Britain. But we all want a year later the electorate swung massively against the conservatives in the local elections and that the Bromsgrove byelection why the swing not to most people would judge because of foreign policy. Apart from the arms to South Africa issue rumors of talks with the Rhodesian regime and a visit to President Nixon Mr hese major diplomatic initiative was his meeting with President Pompidou in Paris to discuss the Common Market. Apart from this people at
home seemed more interested in the development of what its critics call a permissive society. There were rumors of a backlash Lord Longford pornography committee and demands in some quarters for tougher legislation. The home secretary responded. He told local authorities to supplant nudity with modesty on cinema hoardings. He also said because in general morals were not an area for government interference. I do not believe you create the moral fiber of a shot and a vehicle by compulsion of Luebeck of the opposite. They are the basis of a strong moral character of a country. Is acceptance followed except St.. It was the economy though that dominated the scene. Conservative policy was to disengage from industry which was to stand on its own feet. The government wouldn't intervene in strikes and it didn't and there was some high percentage settlements. Nor did it prevent the collapse of Rolls-Royce though it did mount a rescue operation afterwards throughout the winter. The unemployment figures rose steadily. So did prices and so did wages. Production was slowing down and Mr
Barber in his spring budget met the demand for a reflation by pumping some thousand million pounds into the ailing body economic. But wages prices and unemployment were the immediate issues. I want to say something about prices. You know why they've been going up and unemployment too. The main reason is the very big wage increases over the past 18 months or so. If firms have to pay that much more out in wages then as we've seen time and time again they have no alternative but either to put up their prices or to lay men off and that was to become the theme of most ministerial speeches on the subject. It wasn't enough for the outgoing chairman of the National Economic Development Council Frederick Cathy Wood who wanted a prices and incomes policy as a point is that it's destroying the value of money and people never believe that confidence and money can go until it's eventually gotten it is a terrible thing to destroy the currency of a nation and that's what's now happening in inflation and we've now got a
series of perils opening up before us that we've never had in this nation before. By the end of April the unemployment figures have risen to the 800000 mark the highest for 30 years. And that father had this to say the extent of unemployment at the present time I would have thought is literally frightening the unions and frighten the tea you see I would have thought it was frightening. Every sensible person in the community they got if someone is going to try to run the economy in this country on the basis of an unemployment level at the. Level at which it is doesn't die increasing and likely to increase by next winter then I can say is that a government working on that basis. That is a disaster itself. Riding for disaster or not. Robert Carr the Employment Minister neither advanced nor retreated from the government position. I must repeat what we've been saying over and over. Before we can hold 10 get down and keep down this unemployment. We have got to get the level of pay increases down to more used of all levels so far that has not happened.
Prices are still rising. The trends for unemployment are still upwards. The government has to look back on Brahms grove and forward to its major battle to get an unwilling electorate to believe that its future lies in Europe. A report by Jonathan Dimbleby. Mr. Barber as chancellor you shared with Mr. Davies and Mr. Carr some of the toughest problems of the past year. Would you agree that for the nation as a whole with unemployment inflation and recession this year has been a bad one. No I don't think that's fair because the truth is that for every government and in every year something is go better than expected and some things go worse. But you see I think the the real trouble is that for years now we've had really a very poor economic performance and what we've been trying to do join this year is to lay the foundations for sustained prosperity. And of course we've had as you just mentioned to take some pretty tough decisions. But if you look look at the past year that's what your question is talking about as Mr Dimbleby said we've been able to cut taxation by a thousand million pounds for the first time for 11
years we cut the standard rate of income tax. I announced in the budget that we were going to hardly se t. We made two cuts in corporation tax to help investment plans and so on and major structural changes in taxation. And if it doesn't only stop there for example national savings have been the best since we were last in office in 1964. We've pursued the industrial relations bill which was mentioned by somebody a few minutes ago against bitter opposition by the Labor Party. There's been a very big increase in the starts of private house building I think the last figures I saw are up by 20 percent. And you see also on the social services front which nobody mentioned we'd give more help to widows for the chronic sick severely disabled and for low wage families. We put another hundred ten million pounds into the health and welfare services particularly for the elderly and mentally handicapped more primary schools and so on. And of course big changes in the priorities in public expenditure which in three years time are going to save a thousand million pounds of public expenditure. Why don't you and I just can I just say this I was coming on to say that on the other side of that sheet the two
most worrying things which are certainly constantly in my mind are the high level of unemployment and rising prices. Now of course when we took over unemployment was already at a record level as you know record for 20 years and I see incidentally that Mr Crossman said one of those programs on this channel on radio for just a few weeks ago that the Labor government sought to win the general election I'm quoting him by choosing the moment of wage inflation before prices had really been felt to rise and of course that's precisely what they did and the jolly nearly pulled it off. But just let me say this. What I am determined not to do is to solve this problem in the short term only to prejudice the sustained improvement in our standard of living which we all want. Well let's take the question of prized prices though because without raising the phrase at a stroke again. Doesn't the impression you gave in your election campaign about bringing down prices mean that you must be accused either of cynical deception or a badly mismanaging. No I don't agree at all and why not refer to the at a stroke speech wasn't a speech it was a state in which was put out. Because what we said then that we could break into the price wage
spiral in two ways. This is what we said in that particular passage. First of all by reducing those taxes which bear directly on prices and cost such as the selective employment tax and that we've done. And secondly we said by taking a firm grip on public sector prices and charges we mentioned Cohn we mentioned steel emission electricity we mentioned postal charges and in all those cases we have in fact acted directly. Yes but what about the effect a 10 and a half percent rise in food prices this year. Now what we said was that the words were let me quote. We said this would at a stroke reduce the rise in prices. You mean we would have had a 15 or 20 percent rise. But of course I mean look what happened under the Labor government. People seem to have forgotten this now but I mean they put up petrol tax on petrol five times. They put up a duty on beer three times on tobacco three times. They put up Purchase Tax three times they put up there three times. Now in answer to your question look at what happened. They admit that those higher in direct taxation is put at retail prices by 7 percent. Now what we've done is the opposite. This is exactly what we said we do but not enough. But you may say not enough. It's all very well that's rather
what I'm afraid Labor politicians are saying how at least we have cut these taxes they put them up. Let's turn to wages. Yeah. What do you say to the accusation that your policy of trying to hold down wages in the public sector is unfair and be unsuccessful in the light of say what happen to the motor industry. No I don't think this is true. The simple fact is that if you look at what has actually happened over this period the upward trend in pay settlements has been checked. This is the case when they have to look at the figures if you look at the rise in average earnings in the last three months of last year they were up nearly 4 percent and I was 14 percent above a year earlier in the first three months of this year they were up by only nearly one and three quarter percent. Twelve and a half percent up on 12 months earlier. But I do know we are having some success. Are you facing an explosion though from the local government people in the in the autumn particularly. Well we should deal with it we should deal with with with the local government claims and all the other claims which are coming up in the next round of wage claims in accordance with the principles which we very very clearly set
out in view of the fact that in the first half of this year we actually produce less our gross domestic product was less than it was last year. Do you now agree that your budget was not enough the house money was not enough and I'm going to do more. What I said was in the in the Budget statement it's what I think any sensible chances should say and it's the only sensible course to adopt. And that is that if in fact in the course of the year it is necessary to take further action then obviously I will take it. But even on the wilderness we do expect me to announce anything now. Do you feel that the new style of government announced by Mr. Heath has succeeded at all in dispelling the mood of cynicism and disillusion that he referred to. Yes I think it has. You see the fact is that I know so well from my time as chairman of the Conservative Party that people are naturally very cynical about politics than our politicians. But I know Misty very well and I can only say to you that he is. I know of nobody in politics greater integrity than he I remember so well for example in the
when we were discussing the election manifesto he was the one who insisted that we put in the phrase saying that Labor government's policies of unleashed forces which no government could hope to reverse overnight because he wanted to make it clear to the electorate there in the form of document that we couldn't solve these problems overnight. Do you think that in the mood where there is an impression that perhaps there was some election deception or things justified but and a feeling that in the budget you gave away that you took away as much as you gave and a suspicion that were being rushed into the common market with all this do you think the government is going to in fact going to survive the combined difficulties in the next few months of the economy and the Common Market parliamentary struggle. Oh yes I have no doubt about this I've been now in the House of Commons for some 20 years and you see after all it's only eight or nine weeks ago. When the lab was the one the only one that predicted the conservative victory gave a conservatives a lead of 7 percent. Now we're down in a difficult situation again. But just let me remind you of one fact. In February 1965 you remember Gordon Walker when he lost the byelection of lateness safe Labor seat and
yet within a year's time we had a general election and labor was back again victorious. Mr. Obama thank you very much. For the first time since the Bengalis attempted secession in East Pakistan an eyewitness trained to observe and report has emerged with such appalling stories of planned murder and destruction by the west Pakistan army that it really seems as if an accusation of genocide could be leveled against President yet how can his military commanders and their troops. The evidence comes from Anthony massacre in us the Sunday Times correspondent in Pakistan authorized by the Pakistan government in the last few weeks he's toured East Pakistan and was so horrified by what he saw that he decided that even though he and his family would have to leave Pakistan perhaps forever which they have done he couldn't conceal the facts. He estimates that a quarter of a million people have been killed or have vanished. This morning I asked him what he'd seen himself of what the West Pakistani army has been doing.
Series
Episode
Contributing Organization

University of Maryland (College Park, Maryland)
AAPB ID

cpb-aacip/500-fq9q6d85
If you have more information about this item than what is given here, or if you have
concerns about this record
, we want to know!
Contact us
, indicating the AAPB ID (cpb-aacip/500-fq9q6d85).
Description
Credits
AAPB Contributor Holdings

University of Maryland
Identifier: YLN-24-VR-1024 (National Association of Educational Broadcasters)
Format: 1/4 inch audio tape
Duration: 01:00:00?


If you have a copy of this asset and would like us to add it to our catalog, please

contact us

.
Citations

Chicago: "World this weekend; Reel 1," 1971-06-16, University of Maryland, American Archive of Public Broadcasting (GBH and the Library of Congress), Boston, MA and Washington, DC, accessed September 23, 2023, http://americanarchive.org/catalog/cpb-aacip-500-fq9q6d85.
MLA: "World this weekend; Reel 1." 1971-06-16. University of Maryland, American Archive of Public Broadcasting (GBH and the Library of Congress), Boston, MA and Washington, DC. Web. September 23, 2023. <http://americanarchive.org/catalog/cpb-aacip-500-fq9q6d85>.
APA: World this weekend; Reel 1. Boston, MA: University of Maryland, American Archive of Public Broadcasting (GBH and the Library of Congress), Boston, MA and Washington, DC. Retrieved from http://americanarchive.org/catalog/cpb-aacip-500-fq9q6d85