Hall of song: The 'Met,' 1883-1966; 1884 Through 1892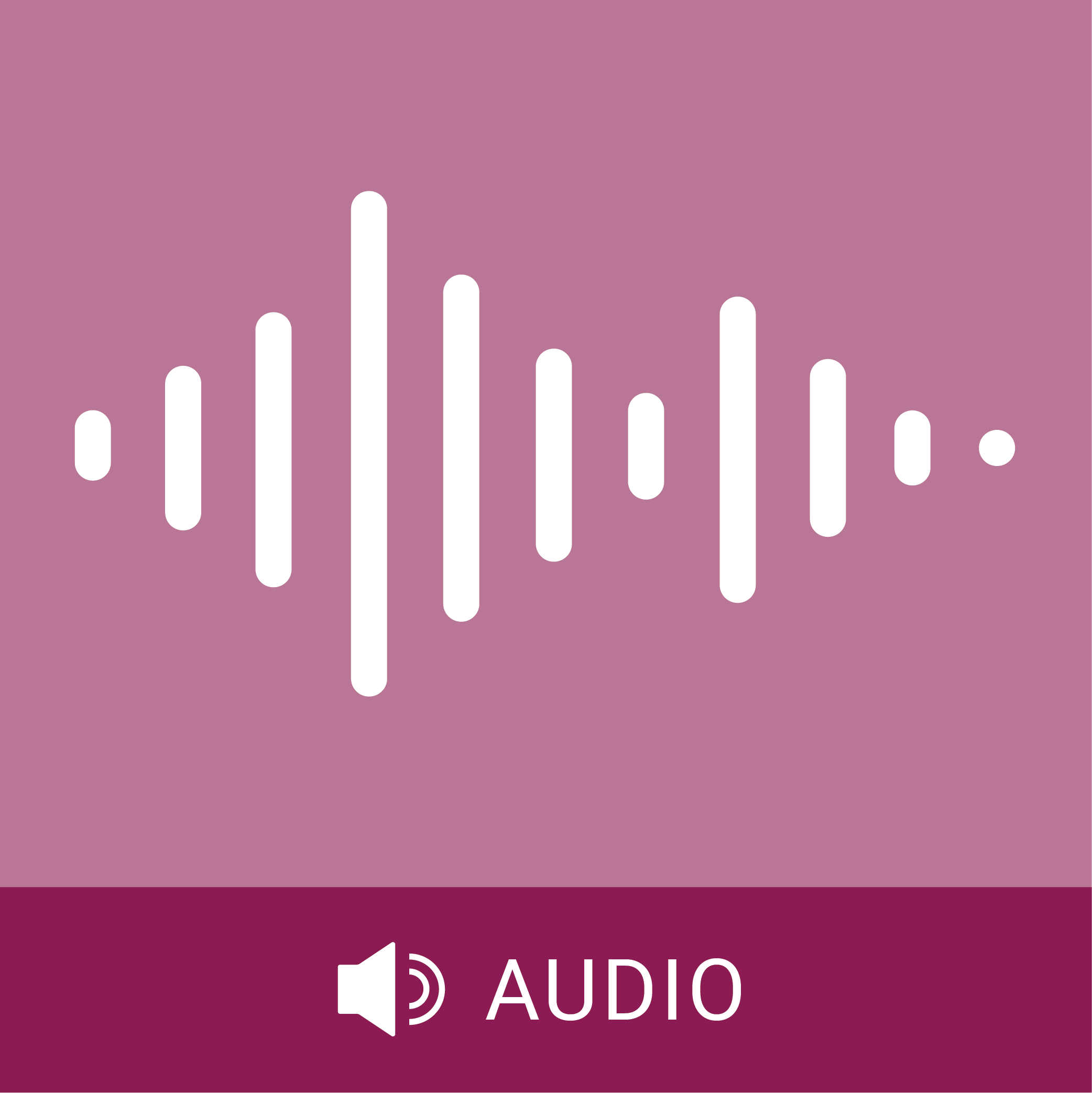 The following program was produced for national educational radio under a grant from the National Home Library Foundation by W. B U R Boston. Boston University radio presents Hall of song the story of the Metropolitan Opera from 1893 to 1966. Cool. War. Your hosts are miles Kasten Deek music critic of The New York World Journal Tribune. And Milton Cross.
As the time drew near for the second season of opera to begin at the Metropolitan the board of directors found themselves without a manager re-engaging Abbey had been out of the question of course but the problem though was who would replace him. It was already late August 1884 when they located the man they hoped could do the job. He was laying a pole down rush the conductor had been an important figure in New York music ever since he arrived there from Germany 10 years earlier. His idol was Wagner the composer had been a good friend to Dom rush and since he had died only a year earlier the conductor now felt it his mission to bring the Master's work to America. His offer to the Metropolitan directors was simple and appealing. He proposed to act as manager and principal conductor of the company for a salary of ten thousand dollars. The orchestra was to be his own symphony society and the chorus would be drawn from his auditorium
society. All performances would be sung in German. The estimated cost of such a season was drastically lower than the one run by Abbey the year before. For one thing Dan rush planned to recruit all his singers from Germany and Central Europe. There the artists had not yet caught on to the star system adopted by the French and Italians and their fees did not come nearly so high even though in the eyes of the public they enjoyed equal celebrity. It was also pointed out that the cost of staging German opera would be a much less costly proposition than the Italian and French extravaganzas of Abbie's season. Another plus for them Russia's proposal was its anticipated appeal to New York's ever growing German population. There were 250000 Germans in the city at that time. Then many of them were prominent members of the press or held respected positions in musical circles. And so almost at the eleventh hour Damrosch was engaged.
He hurried to Europe and rounded up a company that would be able to perform the German repertoire as well as Rigoletto William Tell Don Giovanni. And luckily we have the fallout of works would make it clear that French an Italian opera was not going to be excluded from the med it was simply a question of their being sung in German. Just a reversal of the last seasons policy toward German works. The news of damage is appointment and his plans for the season arouse some uncertainty in the minds of the elite. Box holders. German opera was unfamiliar to them and contained none of the melodies they enjoyed humming as they returned home. They knew wrongly that Gardner's music was heavy and generally considered intellectual. That could be annoying. The issue was part of the complicated when someone level the charge of immorality after you discover the relationship between Sigmund and Sieglinde and they tell Curie. Anthony Drexel was particularly binman and his niece was
told of a tirade he once delivered at a dinner party. There's going to be a concert next week and I want no child of mine to go to it. Some fool who's name is DAMN DAMN some kind of bug or other roach. That's what it is. DAMROSCH and he's going to play the music of that miserable Wagner. None of you go to it do you understand. Nevertheless the turnout for the opening night performance on November 17 was immense. Five thousand people even larger than for the inaugural season. The opera given that evening was ton Heiser an admirable choice. The cast included some of the finest Wagnerian artists of the day. DAMROSCH conducted and the ton Has it was the incomparable anthem shot. Elizabeth it was sung by Auguste Kraus who later became known as Augustus sidle Kraus after she had married the conductor Anton Seidl. The National ACT was Venus and Adolf Robinson was ruled from. The reaction of the press and the public was generally very favorable. But of
course some patrons thought unofficially that shot had shouted too much. These were probably the same ones who were declared a tallow company's voice as being just the right sound for the previous season's Lohengrin on the second night Marian brand one of the stalwarts of the first by Wright festival 976 made her debut as Leonore in Fidelio and was greatly admired by all in the next morning's Tribune it was noted that the house had been packed except for the stockholders boxes. The versatility of the new roster of singers was approved as the season progressed from and Robinson turned to Don Giovanni in Rigoletto while Bryant and Mary Schroeder hope Stangl would think Whitney as Donna Elvira after a night in Lohengrin or freshets mainly maternal another by right Regular made her debut on January 5th. Time has it and then created a long lasting impression as the impetuous exultant Brunhilda convulsed Yury on January 30th.
In the time Henderson praised her deep feeling and majestic appearance in this same performance Marianne Brandt demonstrated that artistic pride for these thing is was not so much a matter of which roles they would condescend to sing but rather how they would sing them. And that evening she turned from the prominent role of Africa in the second act to the mind of one of the Val Carey Gary Hilton. In the third act this season continued to run smoothly and by mid-January demo Rush was really engaged for another year even though the price of tickets had been lowered so that it was barely half of what it had been during Abbi's season. The box office had grossed twice as much as in the same period for the previous year. Abby's top price had been $7. Why oh damn Rush's seat started at 50 cents and only went up to $4. But there was to be no second season for Leopold down rushed. He fell ill in February and many of his duties had to be
taken on by his 23 year old son Walter. On February 11th the young conductor made his debut with ton hoser and then Director Deval Cura the very next day his father had briefed him from his sick bed and Walter later recalled. I knew my father was going to die but I knew he would die happy if he was sure the performance took place. Their whole damn rush passed away on February 15th and on the 18th. New York's cultural community paid its respects to the 53 year old director at ceremonies held in the opera house. There then followed a noisy and sometimes nasty battle to choose Demerol his successor the tenor unturn Schalke who was the loudest and at times the nastiest in his contention that he should be the new managing director. The stockholders however chose their own executive secretary Edmund C. Stanton while Stanton could certainly handle the business
details musical supervision had to be given to someone else. One of them rush was too young for the job. And so the man finally selected was the Hungarian conductor unten sidle. At the end of the season the production costs had been kept down to about thirty four hundred dollars a performance and a loss for the entire year's operas. It was only forty thousand dollars which certainly didn't amount to much of anything when shared by the 70 stockholders. What followed at the Metropolitan for the next six seasons was essential a lot had been established by Damrosch sidle too was a valid Wagnerian having been the composers protege and former secretary. His repertory included the continuing Wagner premiers and a variety of other works that had been successful in Berlin and Vienna. His choice for the opening of the 1885 season was Lohengrin with Robinson Brandt and his own wife Emile Fisher
prominent Basso made his debut that evening as King Henry. According to Henderson in the Times sidles conducting was finally managed the fortissimo is being wrought up by well-nigh imperceptible gradations. The critics one reservation concerned the eagerness with which the newly arrived conductor rushed on to take his curtain calls. Have rehearsals sidle was a true martinet and even treated as a leading soloist as if they were simply hired hands doing a routine job. On one occasion even extended his disciplinary tactics to the all powerful box holders as he stopped the performance until they quieted down. The conducting was divided between sides. Walter Dunham Raish and his brother Frank despite the fact that it had been Walter Damrosch who had actually been sent to Germany to engage sidle the two men were never on very cordial terms still Damrosch was given the responsibility of engaging most of the saying is for the company. One of the most brilliant of these made her debut on the second night of the season. The opera was
common in German of course and the soprano in the title role was Lily Lehmann this was the start of a career lasting until 900. During that time she proved herself to be one of the most dedicated others of her era and perhaps the most versatile. Her long stay in America came about mainly because she felt that she had more opportunities to sing new parts here than in Europe where she had been typed in Florida rolls. Her debut Craig Beale wrote her voice proved to be true. Flexible and ringing she disclosed the ability to fill the pot with passionate expression and want of color which is called flow and utilize that ability judiciously and tastefully. Max Alvarez the favorite tenor of Byron at that time also made his debut that night as Don Jose. He was praised as an actor of suspended vigor and freedom but he annoyed another critic for being a matinee idol of enormous conceit following the Carmen Lehmann went on to sing Brunnhilde or invalid Curie
Salamat from the Queen of Sheba and even the mice to sing from the period of dying days she made six appearances in three different operas without neglecting rehearsals. The repertory for the season contained only nine operas but Lehmann managed to sing in all but two of them making other appearances in the prophet and a seventh variation of Faust. And then surprise nearly everyone except herself with Venus in time highs. At the end of the season the company's loss amounted to a mere $25000 and most of that had occurred during a tour to Philadelphia. The greatest money makers of the year were Queen of Sheba and most a singer with a paid attendance at each performance averaging around twenty five hundred. Needless to say the tenure of Stanton Sidle and German opera was extended this time for five years. Things were not going anywhere near as well though for Colonel Mapleson at the Academy of Music. After a seasoned witch
struggled along for three weeks he gave up with the now historic words. I cannot fight Wall Street but this time Wall Street had an ally in Wagner. So I don't open to a second metropolitan season with the highly successful Queen of Sheba from the previous year and soon followed it with the premiere of Tristan and Isolde Iwerks which he attacked with all the zeal of a dedicated prophet. Craig being the value weighted the performances being finer than those of by right with the ever present lame on beyond pray. Her colleagues were Bryant and Fisher as King Mark. The most interesting performer though was Albert Naima who is making his debut as Tristan. He had become in his own lifetime a legendary figure in Wagner circles having been the first by Roy Siegfried. Now at 57 he was still more magnetic than any of his younger colleagues. One critic said the distressed on had been sung with a rare intelligence and experience. And we can only
imagine that these assets were just about the only ones he had retained at that age. His voice was dry lacking in residence and even broken mid-grade during one of his town highs of performances in spite of this. He sang repeatedly through the season also involved here in Fidelio and completely captivated the audiences with his magnificent stage presence and sense of declamation. When he did his final tryst on that year's seats worth four dollars were sold for 15 by enterprising scalpers and the Evening Post ranked as reception with those given for the triumphs of Patti and Lind. The mandolin Orian Delio was Leymah and we can recapture some of the grandeur of her interpretation from a recording she made of the great scene. No. On the nights without layman However the performances were decidedly
less inspiring. The Metropolitan premiere of Aita for example was poorly served by the German company and sidle was definitely out of his element in the Italian school. A similar situation marked a Trovatore I conducted by damn Raj when it was over. Henderson for goodness sake where did you get those tempi. To which Dan rush replied I don't know. I never conducted it before. With conditions as they were this should have been the time for re-evaluation of the management's plans for the following seasons. There was as little sense to producing Aida in German with an all German cast as there had been in doing Lohengrin in Italian during the 1893 season. Why not have a German company then then Italian company. This could easily have been arranged since Henry Abbey had recovered from the
losses of his metropolitan fiasco and had no organized a stock company including Scala key Delap went there and party. Why couldn't there be a season of collaboration. The answer was again a practical one by limiting the size of the company and continuing the ensemble principle sidle could still avoid paying the extravagant star fees and ticket prices could be kept low. The box holders however were becoming more and more restless during the long evenings of German opera. The chairman of the shareholders entertainment committee even went to sidle and asked that he play the third act of mice to sing a first because it was the only actor that had any music in it. Although this request was refused the wealthy patrons were humored by having the lights turned up during the prison scene of Fidelio Florestan exclaimed. God what darkness here. Well you can imagine the general reaction but there were to be many more nights of Wagner ahead
especially in the 1887 season when sidle finally had the chance to do his first ring in New York. The Ring Cycle was presented in an ersatz buy right version. Lehmann of COS sang all three Brunnhilde there's an Emile Fisher contributed a noble interpretation of the vote on the mom saying both Sigmund and Siegfried something that Wagner had forbidden by right because he felt that the theatrical illusion was destroyed by having father and son son part as a man and illusion of another such was created though when the man sang the elder Siegfried and it was evident that the Metropolitan's hero had aged more during the interval between the operas than Wagners had. The new venture was well received from an artistic point of view but Henderson conceded that there is no doubt that the brilliant array of society people were extremely bored. The rest of the air was without particular distinction. New production included
nestlé as trumpeter and Cortez. The spontaneous work consisted of a nearly all male cast with the lead sung by Neil Kraybill describe the result as being very much like trying to resuscitate a mummy. The opera vanished from the repertory after three performances. The next seasons are much of the same fare as had been mounted during the other years of the German regime Stanton's contract was again up for renewal and so we thought it expedient to add a few more non-German works than usual. Opening the season with a Huguenot and following with the profit African and Trovatore. Except for the ever glorious Leymah it was strictly business as usual at the end of the season. It was again time to decide more of Wagner or no more Wagner. There could only be one answer. Advanced ticket sales amounted to
$80000. Who was going to say no to that. Stanton and sidle went further than ever before in varying the fare for 1889 and the result was that the season was a singular triumph for Lehmann having done all the bargain a part of their work to do. She Nanda took a repertory of incredible variety. She not only sang the three Brunnhilde soldi Venus and Salomon but also Donna and Amelia and Matt Rachel in large weave and finally a climactic Norma. This role she chose for a performance arranged for her own benefit and the public's reaction was overwhelming. Henderson exclaimed her voice possesses far more flexibility and far greater command of pure on imitation of singing than anyone suspected. So long is it since this public has heard so excellent an exhibition of this thought that the audience was fairly carried away. It was to be a long time before they heard anything like it again. I
wasn't done of the Metropolitan. Again until nine hundred twenty seven when the role was assumed by rows of the layman's interpretation is evident even in this old recording of cost a diva. Unfortunately Lehmann was not present during the final season of German opera at the Metropolitan
and the whole thing turned out to be a thoroughly dismal affair. The repertory blossomed with so-called novelties beginning with Baron L. Betto French Eddy's a trio running to such other absurdities as Diana von Solange the Duke of sex and this and denounced the Duke's composition is simply rubbish and predicted that it would not see three performances. He was right. A petition bearing three hundred Signet GEOS was handed to the management protest and even one repeat performance. This was really the last straw. On January 14th the directors reached the inevitable conclusion that opera in German had run its course at the met Henry Abbey revitalized and solvent was having considerable success with his Italian company which can attain some bright new talent. And so the stockholders let bygones be bygones and gave the new contract to Henry Abbey and his partner Maurice
Grohl who was the company's artistic supervisor. The announcement of the change in management caused an unrelenting tidal wave of Ogma that swept over the remainder of the season. The RG ended at the matinee of March 21st 1891 mice to sing it was perform and when it was over the audience rose to voice a stormy lead ball to the Germany era. I mean a Phish show and song Socks was loudly cheered until they finally had to say a few words in English. The Post curtain calls were shared by Staten and sidle. It was a full half hour before the House and it is unfortunate that this period of metropolitan history ended in such a low note with the greatest of it beginning years almost completely dissipated except for the fact that the tenor of German opera was a great day prolonged few other periods have produced such outstanding musical accomplishment. The Wagner operas would have arrived sooner or
later. But it is to the great and lasting credit of damn Russian side that they came sooner and that they arrived in such fine form with the talents of artists like Lehmann Brandt Fischer and an ensemble of this caliber was not to be heard at the Metropolitan again until 1930. A long interval indeed. And so it was time for another change at the Met. Everyone looked forward to the return of the familiar Italian operas and the beginning of an era that we came to know was the golden age. Next week we'll see the dawn of that age. For know this is Milton Cross. On behalf of custom geek inviting you to join us again the. Boston University Radio has presented Hall of song the story
of the Metropolitan Opera from 1893 to 1966. The series is created and produced by Richard Calhoun a grant from the National Home Library Foundation has made possible the production of these programs for national educational radio. This is the national educational radio network.
Please note: This content is only available at GBH and the Library of Congress, either due to copyright restrictions or because this content has not yet been reviewed for copyright or privacy issues. For information about on location research,
click here
.
Episode
Producing Organization

WBUR (Radio station : Boston, Mass.)
Contributing Organization

University of Maryland (College Park, Maryland)
AAPB ID

cpb-aacip/500-c53f2z0z
If you have more information about this item than what is given here, or if you have
concerns about this record
, we want to know!
Contact us
, indicating the AAPB ID (cpb-aacip/500-c53f2z0z).
Description

Episode Description

1884 -1892: The Wagnerian Tide. Features the voices of Lilli Lehmann, Lillian Nordica, Edouard de Reszke.

Series Description

Documentary series on history of the Metropolitan Opera Company ("The Met") in its original home at Broadway and 39th Street in New York. "The Met" closed its old location on April 16, 1966. Series includes interviews and rare recordings of noted performers.

Broadcast Date

1966-09-19

Topics

Media type

Sound

Duration

00:28:53
Credits

Host: Cross, Milton, 1897-1975
Host: Kastendieck, Miles
Performer: Lehmann, Lilli, 1848-1929
Performer: Nordica, Lillian, 1857-1914
Performer: Reszke, Edouard de, 1853-1917
Producer: Calhoun, Richard
Producing Organization: WBUR (Radio station : Boston, Mass.)

AAPB Contributor Holdings

University of Maryland
Identifier: 66-41-2 (National Association of Educational Broadcasters)
Format: 1/4 inch audio tape
Duration: 00:28:42


If you have a copy of this asset and would like us to add it to our catalog, please

contact us

.
Citations

Chicago: "Hall of song: The 'Met,' 1883-1966; 1884 Through 1892," 1966-09-19, University of Maryland, American Archive of Public Broadcasting (GBH and the Library of Congress), Boston, MA and Washington, DC, accessed December 8, 2023, http://americanarchive.org/catalog/cpb-aacip-500-c53f2z0z.
MLA: "Hall of song: The 'Met,' 1883-1966; 1884 Through 1892." 1966-09-19. University of Maryland, American Archive of Public Broadcasting (GBH and the Library of Congress), Boston, MA and Washington, DC. Web. December 8, 2023. <http://americanarchive.org/catalog/cpb-aacip-500-c53f2z0z>.
APA: Hall of song: The 'Met,' 1883-1966; 1884 Through 1892. Boston, MA: University of Maryland, American Archive of Public Broadcasting (GBH and the Library of Congress), Boston, MA and Washington, DC. Retrieved from http://americanarchive.org/catalog/cpb-aacip-500-c53f2z0z