A nest of singing birds; 22; Shakespeare the Dramatist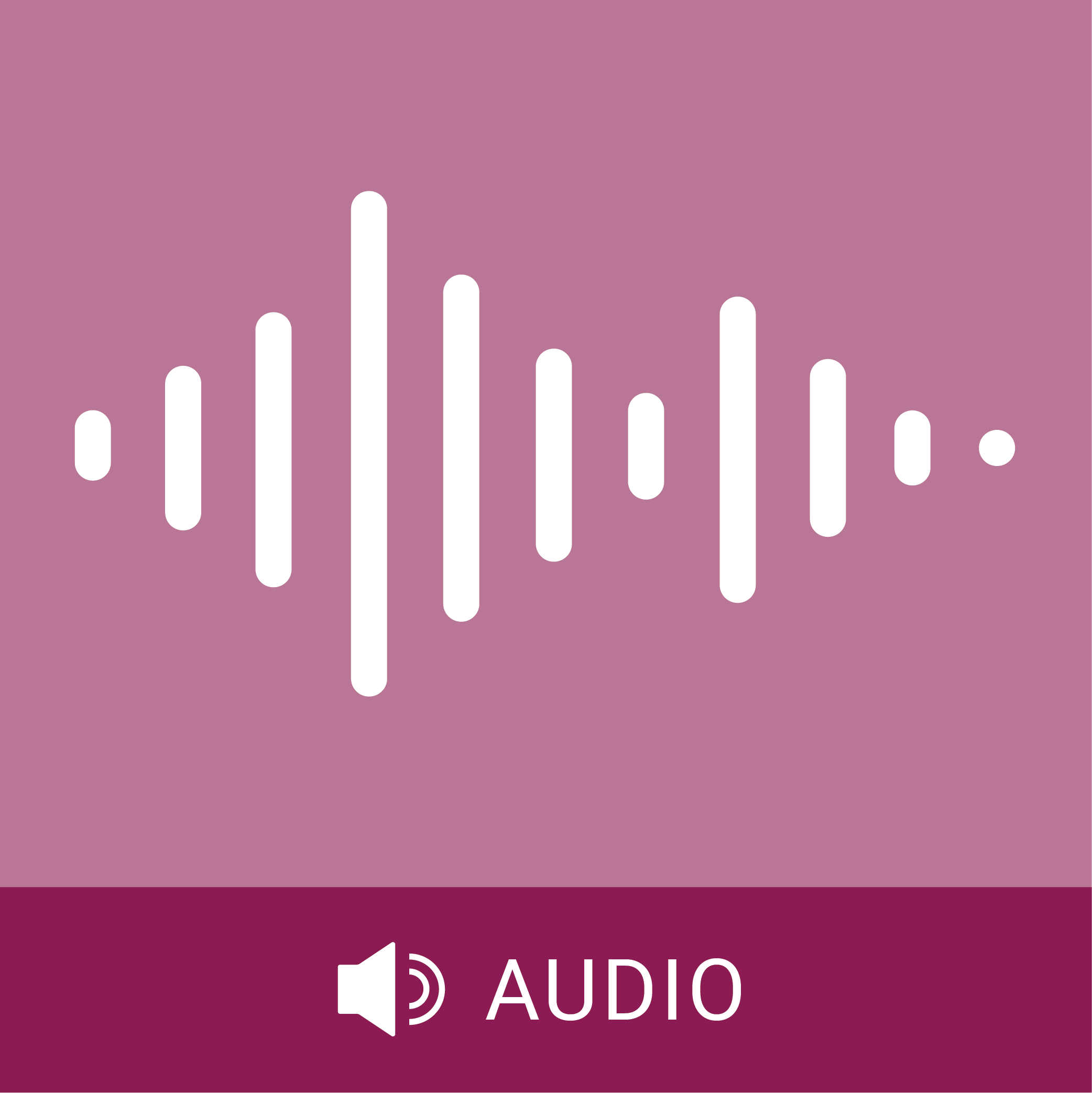 A nest of singing birds three centuries of English verse by Dr. Bird from just. Shakespeare The dramatist Shakespeare has been worshiped at different times for a host of different reasons. We're not going to worship him. At least I'm not going to. But we are going to consider him as a dramatist who has a very unusual Ministry of those elements a poet out to be found in non-dramatic poets. He also has a mastery over those elements of the art of drama which we find in prose dramatists. In other words he imagines dramatically at least as well as any prose dramatist. And he communicates what he has imagined with a verbal skill and a complexity of implication as great as those of any non-dramatic poet. Purpose is but the slave to memory of violent birth. But poor
validity. Which now like fruit unripe sticks on the tree but for unshaken when they mellow be the most necessary tears that we forget to pay ourselves what to ourselves is Debt want to ourselves in passion we propose. The passion ending the purpose lose. The violence of either grief or joy of their own in actual As with themselves destroy where Joy most revels the most lament. Grief Joy Joy grieve on slender accident. This woman world is not for AA. No it is not strange that even our love lives should with our fortunes change. What is a question left us yet to prove whether love lead fortune or else fortune love a great man down you mark his
favorite flies the poore advanced makes friends of enemies and hear that love on four two and four who not needs shall never lack a friend and who in want a hollow friend Duff tried directly seasons him his enemy. But orderly to end where I began our wills and fates do so contrary run that our devices still are overthrown our thoughts are ours there and none of our own. These lines from Hamlet dramatic Shakespeare has used the words to communicate his imagining of the king in the play the murder of guns and doing his best to persuade his queen not to immuno herself in mourning after his death but to marry again wistfully with a touch of bitterness. He reminds her that human life this
world itself is subject to change. She too will change. Listen to the difference when I read these lines simply as a statement made by Shakespeare in his own person purposes but the slave to memory of violent death but poor validity which now like fruit and ripe sticks on the tree but fall on shaken when they meant it would be most necessary to his that we forget to pay ourselves what to ourselves is that what to ourselves in passion we propose. The passion ending death the purpose lose the violence of either grief or joy in their own enactment with themselves destroyed. Of course Jonathan Fowler whom you had before is an actor and I am not. That accounts for a great difference between our readings. Obviously. But even I can imagine what it would be like to be the king. And to some extent I
think I can speak the words as part of the king's action. Purpose is but the slave to memory of violent birth but poor validity which now like fruit on ripe sticks on the tree but fall and shaken when they meant it would be most necessary to is that we forget to pay ourselves what to ourselves is debt what to ourselves in passion we propose the passion ending death the purpose of lose. Now here's Jonathan again so that you can hear how it really sounds. Purpose is but the slave to memory of violent birth. But poor validity which now like fruit unripe sticks on the tree but for unshaken when they mellow be the most necessary tears that we forget to pay ourselves what to ourselves is debt. What do ourselves in passion we propose. The passion ending
up a purpose. Lose as I have observed of these lines in one of our earlier programs. They are well written couplets their rhymes are good. They always express what the speaker wants their rhythm emerges from their meaning and their super balancing and patterning. But in these couplets with all the verbal skill that has made them we do not find Shakespeare telling us what he thinks on these topics. We have an imagine King working how to persuade his wife to do as he counsels her. After his death. Similarly the Queen's words are part of her action. She resists this suggestion. She is sure she will not want to sing. Husband her grief for her first will be too great. The fact that these lines are in couplets does not make them under magic. This is not how a king and queen would express themselves if they were to exist in life outside. I agree. But what they express what they are doing. That is what matters. It is what
such people would do if they were really to come to life outside it. And that's what matters. He would try to convince her she would resist Shakespeare's words. Let us know the actions of his imagined characters. 430 times have Phoebus cart gone round Neptune salt water. Tell us all that ground 30 dozen moons with borrowed Sheen about the world have times 12:30 is being so in love. Our heart and home and in our hands you might commute in most sacred back so many journeys made the sun and moon make us again count or our love be done. But whoa is me you are so sick of late. So far from cheering from your former stake that I distrust you yet though I distrust discomfort you my lord nothing must. For Women's fear and love
hold quantity. Neither ought or in extremity. Now what my love is proved has made you know. And as my love is sized my theories where love is great the littlest down softly where little fears grow great great love grows their faith I must leave their love and shortly to. My operant powers their functions leave to do. And thou shalt live in this fair world behind honored beloved and happy a one as kind for husband Health found the rest. Such love must needs be treason in my breast. Second husband let me be a co-host. None wed the second but who killed the first. The instances that second marriage move are based respects of thrift but not of love. Second time
I kill my husband dad when second husband kisses me in bed. I do believe you think what now you speak but what we do determine after we break purposes but the slave to memory of violent birth. But poor validity. Which now like fruit unripe sticks on the tree but for unshaken when they mellow be the most necessary tears that we forget to pay ourselves what to ourselves is debt to ourselves in passion we propose the passion ending of The Purpose lose. The violence of either grief or joy of their own an act choice with themselves destroy where Joy most revels doth most lament grief joy joy grieve on slender accident. This world is not for AA. No it is not strange that
even our loves should with our fortunes change. What is a question left us yet to prove whether love lead fortune or else fortune love. A great man down you mark his favorite flies the poor advanced makes friends of enemies. And here the dude of love on Fortune 10. For who not needs shall never lack a friend and who in want a hollow friend tried directly seasons him his enemy. But orderly to end where I begun. Our wills and fates do so contrary run that our devices still are overthrown our thoughts are ours. There ends none of our own. So think there will no second husband wait. But dive I thought when I first Lord
Shakespeare writes with such a blaze of color such wealth and complexity of meaning. His lines have such music his characters have such intensity. They seem so human that we overlook the precision of his language his habit of using the exact word the right word. Shall I speak ill of him that is my husband. Oh my Lord what a tongue to the name when i like three hours wif it. But where Bob Dylan gets the kill my cousin. That villain would have killed my husband. Pack foolish tears back to your native spring your tributary drops belong to which you are mistaking offer up to Joy. My husband leaves the tip would would have slain and tipples dead that
would have slain my husband. All this is comfort. Wherefore we buy them. So there was worse to do that murdered me. I would forget it plain but oh it presses to my memory like Dan and guilty deeds to sin as mines to beauty is dead and Romeo. Than I. That punish at that one will good. Banish that have you can follow them to posts. If you want that will well enough if it ended there. Morris Sowell delights in fellowship with neatly will be ranked without the grief so I followed not wingy that Tybalt that father told my mother and I hope God would you mum lamentation might have moved
bowed to the reward following people's death the love me always brother she said. To me that we were father mother Jill who Romeo Juliet 0 0 0 0 0. Prove me right. It was an image. Nash. Who. Who. Is that. I know we've heard this speech before. In an earlier program but it exemplifies so
much of Shakespeare's that I don't apologize for having it once again. First let me run over some of its highlights Juliet's newness and has crying for Tybalt. But as she says he is gone without any name. Judy I'd assume that she means Romeo Juliet anguished can't have him be so envious brings the answer that is Romeo's work not heavens. Poor Julia now thinks that Romeo has killed himself when the nurse actually mentions Tybalt by name and says he is dead. Judyth thinks they are both gone but she has lost them both. Is Romeo slaughtered and is Tybalt dead. My dearest cousin and my dear are a load. It used to be the fashion for Shakespeare critics to insist that this is a very bad dramatic writing that Shakespeare was so interested in playing with the words dearest and dearer that he made the bereaved girl take the trouble to play with them likewise
which nobody would do in such circumstances. But of course she is desolate thinking she has lost the dearest of all her cousins and her husband who is even dearer to her than that cousin. When Juliet learns that Romeo's hand shared tipples blood she yields to her years of conditioning as a Capulets and hates room you. She has forgotten that the nurse said Romeo that killed him. He has been issued Tybalt to death occupies duty at most now. Romeo has lied to her has deceived her. He is a Montague and will always behave like this. But you hear her nurse shame come to Romeo is a shock. Romeo is her love her husband that matters most she realizes and he has a life. Now the nurse asks Will you speak well of him that killed your cousin. Shall I speak.
If it is my husband the answer is perfect verbal and dramatically Will you speak well. Shall I speak ill of him that killed your cousin. Of him that is my husband and Julian's own. What time shall smooth is balanced by. I die three hours wife have mangled when it's a case of cousin or husband Juliet puts her husband first so that the question where for a villain did you kill my cousin is more than answered by the realisation that villain cousin would have killed my husband. Then why is she still crying. What is the source of her grief. She tells herself she has no reason for tears her tears should dry up return to their source. You know tributary drops belong to whoa which you mistake offer up to Joy. Tributary is used in the sense of a stream being attributed to a river and in the sense of something offered as tribute to a conference. She reminds us of again that she
has every reason for rejoicing. My husband lives that Tybalt would have slain and tipples dead that would have slain my husband. Now she remembers. The nurse said not only that Tybalt is dead but that Romeo is banished. Notice the verbal precision here. It presses to my memory as damaged guilty deeds to sin as mines presses to means forces its way on or into. And even so sinners would rather forget the guilty deeds which mean that damnation but cannot forget them for that very reason. So she cannot forget to vote is dead and Rumi Oban issued. The verbal precision is part of the precision of imagining the sequence of thought and emotion imagining Juliet is exact and intense intensity and precision go hand in hand. And then we have that one
word is the equivalent of the death of ten thousand books. The intensity of her bitterness comes in the precision of the conceit. If so our world delights in fellowship woe is bitter or sour. But Juliet personifies world as a sour and likeable person who delights paradoxically in making companions. If the nurse had said that her father and mother and to but were dead that might have cost some more than that his moderate Lemon Titian but banished is worse than wiping them all out. As I pointed out in one of our earlier programs this part of the speech ends in a rhyming couplets in which the rhyming words are very exact. There is no end no limit measure bound in that words there. No words can that was sound with two senses therefore sound. No word can plumb the depths of that world. No words can express it. Here's the speech performed by Elizabeth Shepherd.
Shall I speak with him that is my husband. Oh my lord what tongue shows smoove the name when I buy three hours wife go do it. But wherefore bill and its no kill my cousin. That villain cousin would have killed my husband. Pack foolish tears back to your native spring your tributary drops belong to which you are mistaking offer up to Joy. My husband leaves the tip would would have slain and tipples dead that would have slain my husband. All this is comfort. Wherefore weep either some word there was worse than to day. But murdered me. I would forget it fain but oh it presses to my memory like damn nigga guilty
deeds to sin as mines to boot he's dead and Romeo. Than I. That banish that that one would brandish at the slaying ten thousand ten bullets. Everyone says well enough if it ended there. Oh Red Star World delights in fellowship we need we will be right with out the grave so I followed not when she said to both that thy father. O my mother may all the gods would you mum lamentation might have moved bowed with the reward following people's death row we always try to shed. It was Pete that would fall the mother of all who know me oh do you. Oh the sled. Oh oh.
Rumi. Sure. It never was an image. Nash. Who. Gets that saw in Shakespeare's plays. Words are not decorative. They are always part of the character's action. His images are dramatic in that they are needed to communicate what the characters think want and feel. Romeo calls the lark the herald of the morn. In this century we tend to assume that to save the law the herald of the morn is to say the same thing twice once realistically. The lock and a
second time unrealistically are poetically the herald of themone. We treat this nowadays as if the poetic dramatist by a sort of unwritten agreement is allowed to do it although it isn't strictly dramatic but that's a completely mistaken attitude Romeo's herald of the morn is dramatic. It says more than is said by the lark the Herald appears to announce an imminent arrival. The Herald may sound a trumpet more often he speaks to announce the imminent arrival as I just said. Romeo is saying the lock the bird which sings just before the dawn like a herald to announce the imminent arrival of dawn. That's the lock if he is singing now. They will be here any moment. Swiftly when Romeo talks of the envious streaks lacing the severing clouds again. There is verbal precision. He sees streaks in the east crisscross like the lacing that holds parts of a garment or a shoe or a boot together.
But this lacing in the East is of light and light is pushing the severing clouds apart. Romeo feels that they are the streaks envious in that they do not allow him and Judith any more time together. What he says would be in prose something like this. Look at those crisscross streaks in the east which look like the lacing across the split in the darkness where the light emanates and is shining lacing should whole separating parts of things together. But this lacing begrudging us our time pushes the severing clouds farther apart. It was alive and all of them all. No nightingale now no one envies streaks to lace the severing clouds in yonder East nights candles burned and Jock and day stands tiptoe on the misty mountain tops. I must begone and live
or stand down. Julie had talks of the fearful hollow of thine ear because it seems to her too easily frightened. She has been very close to that hollow of his ear all night and feel attended to it while insisting that it is too sensitive and is turning the nightingale into a crowd that would be gone. It is not yet media day it was the nightingale and not the law that is the yet for Hollywood. I knew. Mighty she seemed young punk on it. Leave me like it was the nightingale it was alive. Or all of them or no nightingale. Look what an abused drugs delays the severing clouds in yonder East. Lights candles burned and Jock and days stands tiptoe of the misty mountain tops. I must be
gone and live more stars die young light is not daylight I know it time. It is the meteor that the sun makes AIDS can be to be this night a torch better light the only way to meant you. Might have to stay yet that meets not to be gone let me be tell you. Let me be but today I'm content so that I would have it so I'll say on Grey's not the mornings on this but the pale reflects of Cynthia's Brown. No that is not the lie whose notes do beat the ball to heaven so high above our heads I have a Morecambe to stay well to calm down and welcome. Judy it was so. I always buy so when I get to it is not that it is.
It is. High hence be gone away. It is the luck that seems so out of tune straining harsh discords and on pleasing shops. Some say the luck makes weak division. This Beth once over she divided us. Some say the law can lower the tone change guys. Now I wish they had changed voices too since I am from that forced us to fray hunting me hence with hunts up to the day. Now be gone more light and light it grows more light and light more dark and I can't leave this place without returning to the lines in which Romeo and Juliet first meet. If I prefer staying with my aunt with East hand this holy shrine the gentle finiteness thing. My lips to blushing pilgrims ready
stand moves that rap touch with a tender kiss. Grin you do wrong I hand too much. Which manly devotion shows in this post Saints have that Pilgrim's hands do touch and palm to palm is holy power miscues have not same slips and Holy Powers to kill him that they must use in prayer. Oh then they are saying let lips do what homes do they pray and grant that lost faith into despair. Saints do not move. No ground for prayers seek out my prayers in fact I hate you. Yes. From my lips by denying my Cindy's post which to
my mind is the sin that they have to sin from my lips trespass. Sweetie just give me my sin again. You kissed my then book their Shakespeare gave us a sonnet followed by some rhyming couplets. The beauty he showed a mastery of the skills of the non-dramatic poet but he imagined two characters in action. They act in a relationship. The passage is dramatic for that reason. You have been listening to a programme on Shakespeare the dramatized the scenes were enacted by Jonathan for one shot of duty that is about Shepard and Barry boy whose This is Bertram Jackson inviting you to be with us again next week. This program was produced by Radio Broadcast Services of the University of Washington under a
Series
Episode Number
Episode
Contributing Organization

University of Maryland (College Park, Maryland)
AAPB ID

cpb-aacip/500-b853kc96
If you have more information about this item than what is given here, or if you have
concerns about this record
, we want to know!
Contact us
, indicating the AAPB ID (cpb-aacip/500-b853kc96).
Description

Description

No description available

Date

1970-00-00

Topics

Media type

Sound

Duration

00:29:34
Credits
AAPB Contributor Holdings

University of Maryland
Identifier: 70-3-22 (National Association of Educational Broadcasters)
Format: 1/4 inch audio tape
Duration: 00:30:00?


If you have a copy of this asset and would like us to add it to our catalog, please

contact us

.
Citations

Chicago: "A nest of singing birds; 22; Shakespeare the Dramatist," 1970-00-00, University of Maryland, American Archive of Public Broadcasting (GBH and the Library of Congress), Boston, MA and Washington, DC, accessed February 6, 2023, http://americanarchive.org/catalog/cpb-aacip-500-b853kc96.
MLA: "A nest of singing birds; 22; Shakespeare the Dramatist." 1970-00-00. University of Maryland, American Archive of Public Broadcasting (GBH and the Library of Congress), Boston, MA and Washington, DC. Web. February 6, 2023. <http://americanarchive.org/catalog/cpb-aacip-500-b853kc96>.
APA: A nest of singing birds; 22; Shakespeare the Dramatist. Boston, MA: University of Maryland, American Archive of Public Broadcasting (GBH and the Library of Congress), Boston, MA and Washington, DC. Retrieved from http://americanarchive.org/catalog/cpb-aacip-500-b853kc96