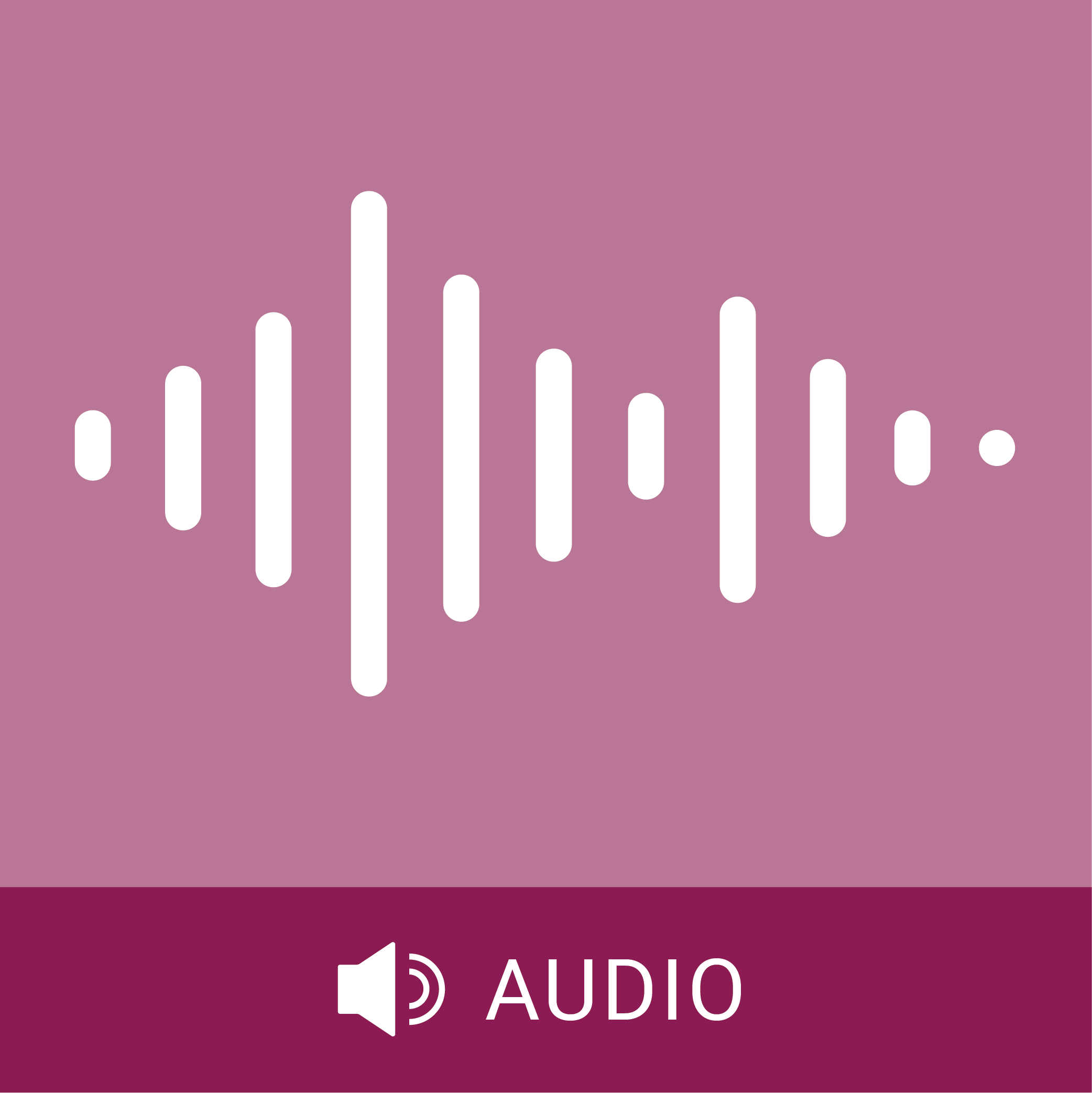 And now straight on to news desk. This is Joe president with Marilyn Keefe among our headlines tonight at Stormont and Westminster ministers have been spelling out the orders under which British troops may open five of the semiofficial Indian news agency claims that more than one hundred twenty Pakistani troops have been killed in Baltic clashes in the past two days. Mrs Gandhi has appealed for great intervention in the deepening crisis in Australia Mista Bron with an English accent and an Australian friend with a fool's beard have pulled off one of the most nerve wrecking confidence tricks on record. In passing I note that President Nixon has been striking an unusual note on the Common Market after so many years of American insistence that Britain must join. He's been telling news man that a European community with Britain and it could make things difficult for America. It would be going too far to suggest that the White House is turning against our membership. But the tone of Mr. Nixon's remarks does seem to reflect the dots about the whole project which various business financial and farm
interests have been putting to him lately. And with Canada as Mr. Trudeau making advances to the Russians it's not surprising if the Americans are beginning to feel isolated as much as isolationist some notes from elsewhere. Mr. Chattaway is told the Commons. He hasn't yet decided about the new service for commercial radio. South Vietnam has offered to hand over more than 500 North Vietnamese prisoners at sea on Friday. The Czech Communist Party leader Dr. Hu Saku once criticized the Soviet invasion has been praised by Mr. Bridger as unswerving and President Pompidou spokesman says Hawk pounce will not. After all it will come at the palace. Northern Ireland there were sharp exchanges in the House of Commons that storm on server last night statement by the Ulster Prime Minister Mr Brown for that British soldiers need not wait for orders to open far up reporters by Eric Ward on Northern Ireland political staff at Storm and Mr. Faulkner was strongly pressed by
opposition members to enlarge in a statement on the attack a times became very noisy indeed the charges were that Mr. Faulkner's warning may itself have precipitated the bombing of the police station in Belfast last night. The opposition MP has agreed this was an outrage but they wanted to know whether Mr Faulkner had consulted the Ministry of Defense or the army before he spoke. He said an impression of new tactics by the army had been deliberately created without any authorization from Westminster but Mr Faulkner was quite specific. He made it clear he'd had long talks with both army and police yesterday morning and he said he still had full army backing for this statement and this evening in a broadcast the prime minister said this. There remains not the slightest shred of legitimate protest nor of political credibility in the actions of the IRA and similar militant organizations. They stand condemned in the eyes of all the world. They've been forced into ever more vicious tactics. Sabotage has been superseded by attacks on security personnel.
And murderous ambushes on police and may have been followed by bomb attacks involving the civil population. I can assure the people of Northern Ireland. That the seriousness of the present position is fully appreciated. The security forces will not be deflected from taking any unnecessary action. By any campaign of criticism mounted against them. The entire community must see that they have a role to play as well as the government and the security forces. All decent Ulster men and women have common ground in condemning and helping to combat. The criminal murderers who could throw a bomb not caring how many soldiers and policeman and also members of the public and process by that what killed you so lated and maim. When we think of the children. Who were saved only by the bravery and indeed the self-sacrifice. Of the policemen and
soldiers in that terrible explosion. When we think of the 2 year old child blown from its pram another lying in hospital with a fractured skull. Surely every family must say. These people. Could have been our relatives. That they could have been us. Surely any normal man or woman. Regardless of their standpoint or any other issues. Must be utterly disgusted and angered. By such subhuman activity. I'm confident. That the terrorists will fail once again. In their bid to have us at one another's throats. Decent people everywhere in Northern Ireland. Must see to it. Not only that this failure is complete. But that every possible assistance is given to the drive. To hunt down the killers who are a threat to all of us. NO NONONO Prime Minister Mr Brown Faulkner and in answer to a question on last
night's statement at Westminster the Minister of State for Defense Lord Bell Neil has been explaining the circumstances in which soldiers may open fire. Full of the detailed report Here's Christopher Jones from Westminster. British soldiers can open fire without warning in certain circumstances when for instance a delay in fighting would lead to death or serious injury to people who were to be protected or where it was impracticable to give any warnings fest. British troops did not first follow warning shots when the army opened fire. Settle down Neil. It's at a target and it's designed to kill. Generally soldiers use no more force than was necessary to their immediate task. They opened fire when it was judged necessary to save life or when they were being attacked by foreign petrol bombs or dead of night. Nadal Neil Mr George Thompson for the opposition MP is on both sides paid tribute to the bravery that have been shown during the bomb attack in Belfast yesterday and especially to the bravery of Sergeant Willett who was killed. It Sharon supa cottage they agreed when there were questions about the conduct generally of British troops Nordau Neal said there was able Welling admiration for the restraint that they had
shown Miss Bennet that Devlin wanted the more withdrawn they didn't seem able to catch one bomber or terrorist she said but she was told that they'd stay there as long as they were needed to keep law and order. On the other side of the world Quantas the Australian world outline was taken for a ride today. It paid a ransom of a quarter of a million pounds in cash for the safety of more than a hundred passengers. And it turned out to be a confidence trick that has left Australia gossiping. Our report from Colin Chapman in Sydney. It started this morning when the airport received a call from a man who said there was a bomb in a locker at the international terminal. Airport police found it within minutes it was parametrically triggered and designed to go off at a certain height of the atmosphere. It contained full operating instructions a note with it said that a similar bomb was on board. Qantas is flight QF 7 5 5 to Hong Kong and it will go off when the jet was on its final descent into the city. A
message was flashed to the plane. A Boeing 707 with one man and six passengers on board which was heading north towards Darwin. The skipper Captain Williams. So when was ordered to return towards Britain where he was given an escort by Royal Australian Air Force phantom while the plane circled the Queens Sun City for hours using up fuel. The stewards in our hostess's ripped up the carpet of the cabin and searched passengers luggage for the bomb. All in vain. Then Qantas general manager Bert Ritchie received a phone call in his Sydney office from a man calling himself Mr Brown. This Mr Brown said that if Mr Ritchie handed him half a million Australian dollars in cash he would tell him where the bomb was hidden and how it could be defused. Qantas decided to pay off John Almah Qantas executive told a name vs INTERVIEWER What happened next. A plan that is presented to us was the ultimatum really was a one man was to take the money down to a footpath and stand on the curb.
He was not to be a policeman and he was not to be followed. That eye yellow van would stop at the draw. Will be the only man in the van that he would wave a small key as the sign of this while the man moved to in the money was to be given and that was the part of this was to happen at 5:45. We had by that time assembled the money and in the office house we had two blue suit cases which it was put in. Captain Ritchie decided that he would take the money down and down he went. Just as he got there the van drew up he went through the automatic doors. A man away became a it edifying itself. And Captain Ritchie reported later that he looked like as though he was a man in his mid twenties things he did not have a foreign accent that sounded like him astride an axe and he appeared to be wearing a force be it. The money situation wouldn't fit through the window which is what they wanted said the door was
open. The GM handed over the two suitcases and all players in the band aid off. By this time the 7 0 7 had only an hours fuel left. Air traffic controllers ordered it back to Sydney where all hospitals were put on the alert and dozens of police cars ambulances and fire tenders rushed to the scene. The Navy sent a submarine and other ships into nearby Botany Bay. There was still no sign of the bomb. Everyone prepared for the worst. Then the so called Mr Brown called Captain Richie and sense of a bomb on the aircraft. Didn't Dick says the news was flashed to Captain Selwyn and his crew as the Boeing was on its final descent into Sydney. I don't need 2000 feet above the height at which they'd been told to expect an explosion. Tonight a nationwide hunt is on for the man called Mr Brown and the money that sort of money Mr Brown can probably afford first class Quantas ticket anywhere he likes. Incidentally the hoax is actually a carbon copy of a similar one last year
of a Seattle in the United States. The target then was a Western Airlines flight to Alaska and the hoaxer got a ten thousand puns. But he used the same threat of a nonexistent bomb with the supposed barometric fuse. Well there was a real tragedy today outside Cape Town when three aircraft of the South African air force rehearsing for a republic day display next week flew in formation into the side of Table Mountain. There was bad visibility at the time and our correspondent in South Africa says casualties may be in two figures friction between India and Pakistan grows daily on the diplomatic front. Mrs Gandhi and her foreign minister have been under pressure today in the Delhi parliament. Well I'm confirmable reports continue to come in of skirmishes along the bangle borders. The nearest of these Justin says that at least a hundred twenty Pakistani troops have been killed by Indian border security forces in encounters during the last
48 hours. Here is Kevin ruin of our foreign news staff. It must be emphasized that this report comes from the Press Trust of India and so far we have no confirmation from any other source. But the situation on India's front here with these Pakistan does seem to have all the ingredients of a possible major flare up. The Pakistanis are said to have intruded into our son and it was the chief minister of a Sam where Indian troops were put on the alert on Monday who claimed last night that Pakistan troops had captured two Indian border posts and penetrated a mile into Indian territory before being driven back. One Indian had been killed he said and seven wounded. Other reports speak of larger casualties. Addressing the Indian Upper House today foreign minister swat on Singh said that India's border security forces were pushing back Pakistan troops whenever they intruded into Indian territory and in the lower house the prime minister Mrs. Gandhi appealed for the second time in three days for international intervention in East Pakistan. She claimed that the influx into India
of more than three and a half million refugees and what she called the calculated genocide in these Pakistan posed a threat to the peace and security of India and indeed of Southeast Asia. Mrs. Gandhi did not make it clear just what form international intervention should take from the Pakistan side meanwhile comes a claim that two boats carrying arms and ammunition was sunk by a Navy patrol in an East Pakistan river early this week. Radio Pakistan said the boats came from India. Kevin Ruane in Cairo prison Pagani of Russia and his high powered delegation of had a day of businesslike diplomatic military and political talks. Meanwhile Egyptian press has been mounting a big public relations operation to reassure the people we're reading this report from Gordon Martin Caro the two high powered delegations got down to brass tacks today. The official news agency said they've taken a look at the military and political situation and discussed the further broadening of relations between the two countries. This meager
Agency report shows that come peace or war the Russians are here to stay. They've taken in their stride the dismissal of such figures as vice president Ali Sabri. Whether or not he was Moscow's man on the Nile he was certainly a key figure in the Soviet Egyptian relations. The Egyptian press understandably has played down any suggestion that the Russians have come in a big brother role to check on their investment. Just how high that stay here is was underlined in a newspaper interview today by the Russian ambassador. He cannily said nothing about military personnel or missiles but pointed out that Russia's aid program to Egypt over the next five years totals over five hundred million dollars. A man in Israel tells us that in Jerusalem it's taken as axiomatic that Egypt is so dependent upon Russia militarily industrially and financially that she couldn't cut ourselves loose if she wanted to. Things may get a little bit easier for some of the British Asians trying to get into this country from east Africa in the Commons
this afternoon the home secretary Mr morning announced the number of immigration vouchers for them is to be doubled this year up a report from Bronco toys. The fifteen hundred limit was imposed three years ago by the Labor government to control a flood of Kenyan Asians then coming to this country. Today's decision follows discussions with the Kenyan government and it should help to cut down the number of shuttlecock cases people coming from Kenya to Britain and then being sent back again. There's already a big backlog waiting to come here and to help reduce this. The British government is also allowing an extra fifteen hundred families to come over the next six months. At the same time the government is going to cut the number of Commonwealth citizens coming to work in Britain each year from 4000 to 2000 unskilled and semi-skilled workers will be mostly affected. Overall these decisions mean there may be a short term increase in immigration but it should then return to the original level. Mr moldings announcement about Kenya Nations was welcomed by in PS but there was
criticism about the cuts in vouchers for Commonwealth citizens wanting to work. Some Labor MP has wondered whether Commonwealth citizens were going to be worse off than aliens. I understand that before long the government will be making a statement on plans to limit immigration of unskilled labor from all sources including aliens. Ron Kirk Tories in Westminster. Robin Boyle in the studio is my items in brief. The weather. The chancellor of the Exchequer speaking to foreign journalists in London has said the great debate over the Common Market is just about to start. Meanwhile two U.S. leaders are trying to arrange a meeting next week with Britain's chief negotiator Mr. Ripper. They want more information about the progress of talks. Another insurance company in difficulties competitive insurance of Poole in Dorset has advised its 30000 policyholders most of the motorists to try to get cover elsewhere. The company says it's taking on no further business. Members of the IRA may have to pay for the breakdown service in future particularly where gases are called in the Association's annual
meeting decided that the idea should be looked at after it was reported that there was a loss of one hundred forty four thousand pounds on operations last year. In California police have charged an employment contract with the murder of nine people whose bodies were found in shallow graves near uber city in the northern part of the state. They were all immigrant farm workers. Police say that they expect to find still more bodies. The National Savings Dave Lord Thomas has asked a firm of accountants to inquire into the affairs of the Mayfair casino the pair of shoes of which he is chairman. It's been alleged that the club organized trips to London for men connected with American crime syndicates on the London stock market it's been another dull day with fresh profit taking at close the Financial Times index was down 2.8 to three hundred eighty six weather after rain tonight most parts of Britain will become showery tomorrow the showers will be frequent and heavy in the north and west but more occasional In the southeast with sunny intervals. Many Continental resorts will be warm with sunny spells but thunderstorms are also
likely especially in the western Mediterranean area. In Trinidad which a year ago was under curfew after disturbances there following an attempted coup d'etat. Things have calmed down enough for general elections to be held this week and the result has been a landslide victory for the People's National Movement the party of the Prime Minister Dr. Eric Williams. But curiously enough winning this election appears to have placed him in a real constitutional difficulty. I asked him Commonwealth correspondent to explain why. It's a very strange situation although he's won all 36 seats under the Constitution. He's got to have an opposition. This sounds a bit queer but in fact what's necessary is for there to be a leader of the opposition in parliament and a leader of the opposition to advise the Governor-General about appointing people to the Senate. And until there is an opposition leader then Parliament can meet. Well it's very very difficult to govern a democratic country without a problem and and
that's a problem at the moment and that's. Why the government's legal advisers have been meeting all day to try and find some way out of this. But isn't it odd that he's won all of these seats. It's a victory for Dr. Williams But at the same time it's a victory for the opposition because the opposition who want certain reforms said. All right. If we can't have the reforms then we'll tell people not to vote. And that's exactly what they did they put new candidates up they told their people not to vote as a result. It was a landslide victory for Dr. Williams but only about 30 percent of the electorate voted. So it's a fairly hollow victory. It looks as if government couldn't go on in these circumstances. What do you think is likely to happen. I think it's inevitable that the constitutional experts can find some loopholes some way of getting around this possibly even by appointing a leader of the opposition or some such device long term. I don't know Dr. Williams is governing with 30
percent support. He's got a country which has already survived one attempted coup d'état. But he's got very heavy unemployment. He's got various domestic problems. And I should think he's going to be fairly anxious in the next few months. Do you think things could get nasty again. It's very difficult to say but when you've got 30 percent unemployment and a fair amount of left wing restiveness this is always a possibility. June bit of news has just come in. It's just become known that the Portland spies Harry Houghton and Ethel G were married a month ago at a register office at pool in Dorset. This to happen said tonight that they'd waited after their release from prison until all the fuss was over he said they might not be staying in Britain. J I know today we had that rare thing a telephone call from a man school places from all Salvi a union correspondent Daniel Coonan. He's been following the Canadian prime minister Mr. Trudeau on his tour of Russia
and often my man square he inspected a Salvi at nuclear powered icebreaker. Somebody asked Mr. Trudeau why he was taking such an interest in the Arctic. This was on some. Kind of economic promenade and thank you so much. Great thanks. Thank you. Thank you man. Right right right right right.
OK Daniel Cohn on the telephone from Arctic in Russia has been giving quite a number of star performances since the arrival of the one full for yesterday. The list made an entrance today with the flying into the Anglo-French Concorde after its return from Senegal and parking near to the Russian design of live said that the world market will be bigger then the world's most powerful helicopter arrived. Russia's the V12 which is already lifted 40 tons more than a mile high and we have a report from Reginald and I care supersonic airliner. Russia's veto helicopter had never been seen and where it's 40 Khan left New World Records shortly before that the
famous Mikhail guy. Yeah. Russia now has so many aircraft they could be parked in a crate with wings and tail as well find it difficult to get a good view of any one of them. American prestige was somewhat restored by the spectacular drive all of the Lockheed galaxy you don't need a bigger staff which can carry three times that it would have the Soviet helicopter 900. If a civil action is produced in space to be a Dominican contest going on Russia's video 30 minutes and sophisticated time is built around Rudolph. Which is being crawling around the Sea of ratings for seven months now while the Russians concentrate on robots the Americans are spending their last Apollo team. On Mitchell and showing it to seek a new car which will enable future
astronauts starting in July to explore the moon in comfort with the French president formally opens the show tomorrow off to a new column called Double the French prototype. Recently I won't be giving a flying display for your POV but I can't play the feed it from the inside. FNC. In the shadow of the exhibition. The British will be concentrating on the battle of the Americas Naki Tristar with pro-choice. Thank you for you have a good truck. Please have a 20 percent stake back home again the National Union of Teachers announced this afternoon the to do is complain to the in the London educational authority about working conditions for teachers and children in one of its leading comprehensive schools the school in question is voxel manna a thousand girls on two sites near the Oval. Both buildings are Victorian out of date cramped and lacking in essential facilities. THE END YOU T is demanding that a new school be built as
soon as possible. The unions not contemplating a strike yet the voxel manner but certainly the strong protest of the most prestigious authority in the country suggests a toughening up of the air campaign against bad conditions and overcrowding. Here is our education correspondent David Smeaton demanding the immediate rebuilding of a comprehensive school for a thousand pupils is no light matter because that could be done from planning to occupation is about three years but already the you know London's building programme is committed for the next four years. So it would be in 1979 at the earliest before Vauxhall Manor could be rebuilt. So in effect the annuity you're challenging the government not the authority. Calling for more money for secondary school building. They're also changing their militant tactics significantly in another way too. Last year they struck over salaries. This year the mood is for militancy on educational issues oversized classes bad working conditions issues Little get parental support for the teachers are coming round to the view that there's more to be gained protesting for a better deal for the children than just for
themselves. So the successful campaign on oversized classes has grown into an all out drive against bad conditions. Earlier this year the annuity successfully supported striking teachers in the overcrowded Park Lane primary school in Brant and their Eastern Conference they voted a tougher line with strikes if necessary over poor conditions. Now we have a protest against Vauxhall Manor. Meanwhile the union is quietly collecting evidence from all over the country on overcrowding out of date schools who are teaching and learning facilities. Later on this summer they will present the full list to the education secretary Mrs Margaret Thatcher coupled with a warning that in the worst cases they'll take stronger action if nothing's done. A man in Saigon tells us that somewhat belatedly the American military police there are declaring off limits to troops all bars and hotels where the G.I. is unknown to be getting illegal drugs. The ban also extends to every chemist shop in the city because they've been sending a variety of drugs without prescriptions. An American
congressman who investigated the situation recently reported that the ease of addiction there was the biggest single reason he could see for bringing the boys home from Vietnam as soon as possible. And sport Britain gets its second bite at a European trophy tonight when Leeds attempt to add the into city's fairs cup to the European Cup Winners Cup already won by Chelsea. Leeds played the first leg of their match against Juventus in Turin from where Peter Jones sent us this report. I was just like I was I think I thought I was. I have. I guess I should have asked. I have. Really the Reverend Wright County Egg and Miracle
are very angry after a friend of ours. Are you gonna get Frank and arriving at a garage in your backyard or I'm reading nearly every Friday evening and or are reading already and a half from our numbers there are probably several areas around and around thinking anyone trying to strangle me. Peter gins in Turin. Now some final headlines. The government ought to double the number of Asian families from Kenya allowed into Britain each year on British passports from fifteen hundred to three thousand at the same time the number of Commonwealth citizens coming to work here will be cut from 4000 to 2000. In another common statement Lord Bell Neal of the Defense Ministry has said that British troops in Belfast will open fire
when they judge it necessary to save lives or win arms or explosives are likely to be used with possible warning would be given first by a loud hailer the Australian airline Quantas has been tricked out of a quarter of a million pounds by a man who said he'd put a bomb on a plane. But when it landed after the ransom and been paid there was no bomb on board. Well that was news disk. This is Gerald Priestland and I'm taking time off to go off to the spring bank holiday. And with me Merrill O'Keefe.
Series
Contributing Organization

University of Maryland (College Park, Maryland)
AAPB ID

cpb-aacip/500-8p5vbt09
If you have more information about this item than what is given here, or if you have
concerns about this record
, we want to know!
Contact us
, indicating the AAPB ID (cpb-aacip/500-8p5vbt09).
Description
Credits
AAPB Contributor Holdings

University of Maryland
Identifier: YLN-24-VR-1022 (National Association of Educational Broadcasters)
Format: 1/4 inch audio tape
Duration: 00:29:50


If you have a copy of this asset and would like us to add it to our catalog, please

contact us

.
Citations

Chicago: "Newsdesk," 1971-06-16, University of Maryland, American Archive of Public Broadcasting (GBH and the Library of Congress), Boston, MA and Washington, DC, accessed May 29, 2023, http://americanarchive.org/catalog/cpb-aacip-500-8p5vbt09.
MLA: "Newsdesk." 1971-06-16. University of Maryland, American Archive of Public Broadcasting (GBH and the Library of Congress), Boston, MA and Washington, DC. Web. May 29, 2023. <http://americanarchive.org/catalog/cpb-aacip-500-8p5vbt09>.
APA: Newsdesk. Boston, MA: University of Maryland, American Archive of Public Broadcasting (GBH and the Library of Congress), Boston, MA and Washington, DC. Retrieved from http://americanarchive.org/catalog/cpb-aacip-500-8p5vbt09