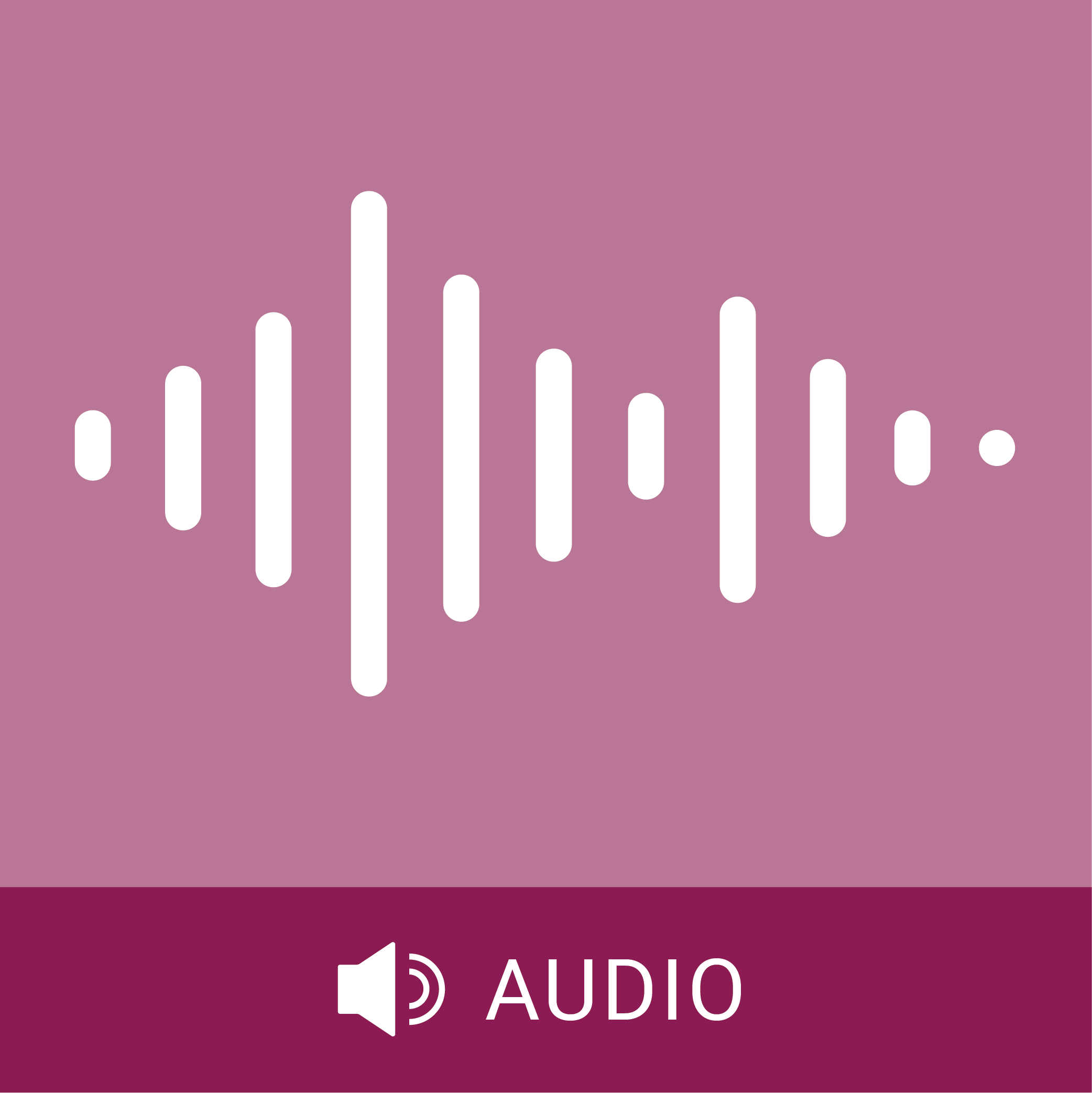 National tick on a moratorium was planned for August 29 1970 the location was in East Los Angeles an area where one million Mexican Americans reside. Some 20000 people came from Southern California Colorado Texas New Mexico and Arizona to protest the war in Vietnam and its effect on the Chicano community. The moratorium organizers had planned a peace march and rally but in mid-afternoon the rally ended abruptly in tear gas violence and death. The group before the rally the chick on a moratorium Committee held a press conference to explain the need for the moratorium. Well organizing against what we term genocide as the first and most obvious form of it in the in the one Vietnam War thousands of our young men I'd die if we can stop that. That family together. That's the first and most obvious form of genocide. The police harassment is also another issue is that the more time Committee will be getting into after birth and that are more confident that the country will be carrying on. The family I'm aware of. We're going to be having that
some of the organizations in the in the being that the prison and that it should be that's another one. And then a side of that as a genocide of a people of faith in the field in the field that I think has worked out. Never having to do is organize. That from the top the way this corrupt society is but from the bottom I think that the real battle that I can think we're asking for the original nation of the whole Metropolitan Police Department from Davis to the very law is only rank and unless a many people believe then that some policemen are OK then they are then they are good and then there's some police and are bad as long as our good policeman. So calling all. R R R R Y and they are making themselves part of the bad policeman and we are why we are asking is it we're asking those so-called good policeman to come out and denounce of bad police bad policeman.
The organizers at a range or a decision of the California State College at Los Angeles for sleeping and current facilities for five to six hundred persons who are arriving from out of state. But the political rally problems arose. We got the word from the president of the college that we would not be able to use the facilities that decided they did not think the rule was for the whole thing. You get the point. We feel that this is very bad situation within minutes because I think we get violent when we were five hundred. I think that just because certainly they could they could have kept control of the crowd right there when they put the limit we would've cooperated. We
have been cooperating However they didn't do that if they didn't like the way I get the feeling that making it a point to kind of get worried over the fact that we were going to school because that's exactly what we've been doing. And they don't want to have any kind of control. So we feel very badly about having something to be done about it. However we will carry on in the moratorium. The military mind the plan for the following day we're going to need in the morning and 7th Street. Haven't you read the fencing the station after that will be going on. Graham we have. Speaker we're going to be getting instructions on security and monitoring that we're going to have lawyers. Are we going to have a even very general rundown of the whole day's events that have a tremendous speaker
thinks we are from D.C. for four years and we can imagine 11 o'clock third street in Beverly will go right on. On the manic Boulevard to city hall right there will go west or right when you've been invited to look at the park which is said to be a hundred block we have all of our. There we expect between 50 and a hundred thousand people at a rally which will be great figures that we have dropped the country we're going to have an even balance. We're going to have a beverage representative an Indian representative from Alcatraz. We're going to have the mayor of the island in Puerto Rico it is the news that the flag bombing we're going to have representation from every area which we call the whole nation in the revolution by United States. So it should be a tremendous program and we're giving way to comment and all people want. And it
should be a great event because the enthusiasm is great right now and the people coming in are coming in from all over the people who marched from Bell to the airport to Laguna Park. We're excited but orderly. Could be a good pick a radio pickup in California attended the rally. The mood of the people with the like and political. Will. Really beginning the
children for me. Seven children. They wouldn't be ashamed of it and they would be. Many. I. Or at Amaranth
enter am Amaranth or at I am better at red. I say the very least people here when I am right. Then I ran back and forth a couple of times I would say well about halfway through the march the march took up the entire way and it went back for the credit. What do you think
eventually they're going to be approximately 13 feet and they're going to entertain a singing group will be it has been here and will be a theater and will be major speakers. Even David Prime Minister from a very large organization and I believe it may mean an idea for the black race. They will be speaking at that recently ran for heaven came in second in the NE the vast majority of the movement community. You know obviously the oppression of the kind of community you know
and the various forms that have taken typically the theme will be on the rebel force in a different kind of Vietnam the fact that for every real angle to die rather for every angle the die proportionately 3D gun. Your speaker who opened the letter was wrong to remove you from a student body president at the University of California at Los Angeles and the principal of the moratorium. When you're going to development of the movement you know about it here from when we started or got it done or against the war. When I got my induction order for the 15th of September there were very few of us. But there are people who were tired of it for the artist's way with white collar service personnel and and dedicate our lives to front that the people were very far.
In fact they would take the lead and that is what you have done today. You have taken the lead for our people. But it's only your first and organize. You never change. People have their self-determination. It's like a trial that they be running all wrong. Many times we stumble and we fall but we get back up and we know that we have time on our side that would have a whole lifetime arrive before us if something happens that seems to be breaking at one point. Knowing the writers are right we can you that to our advantage. The power that we have and our rights are you know we are a better architect artist this world ever dreamed. And our moment. Already have. The doctor there for our powerful Rochefort also came
forward but we are like really at that hour in the year on a warrant our pride in our lot of work. They take advantage of it. We're not in the field in a factory but we have to come together and put our family together and we have begun to do all right and we're going to be doing that. One other thing we have Freddie we can no longer really tolerate the backstabbing that we have seen in many of our organization. We are free from fear get our head off I mean we have to make a role for family or for the Army and in the getting on it. We have that we have to bring the war here. Robert got the committee and many people have to organize around the world are going to begin
to organize. But we are former happen. We have a bad headache like we got all rubble programmer we have to get we have to support our approval because they are all moving on their own level and we will bring then the bread and a half hour. And I don't have any other people other than the one growing hour and I was going on when you heard our people going to walk back there earlier in the neighborhood. I want I want a hard wired bar and from my
forehead. Everybody now going back there for our everybody. They are already here are our. We're going to record we got rid of all. Around where are you going on in your not going to war.
Bread bread and a red and a bread bread bread bread are our friends
forever and forever forever forever. RIGHT RIGHT
RIGHT RIGHT RIGHT RIGHT INTO MY think I met my gun in Vietnam and I think we've been very good there when I brought it wrapped it in a little thread very near a never been a threat not primarily or anybody I've identified very threatened and I bribed it with my own eyes. And then we had Lauren in the front to be pretty America but not the way. Why did they have David Gregory. When did it happen every year I tend to like I said it liberated your voice didn't you didn't provide open although they were in the other did I verify mandated camera pretty grim Ruari merited regret to redescribe conduct regret.
Back after the march and when the trouble started I mean an attack in which to try to crowd out and then they try to get it when I reached the table they tore down and joined the literature and ripped up the voter affidavit that were there and opened up with Kerry after people made it a capital structure where there were laws that have every right and meeting young could have been one three or four years back you know Medicare in fact the trouble began when they responded to a call of a robbery in progress. Approximately 2:30 4:00 p.m.. Stated that were met by a rock and bottle throwing. In a televised interview the owner of the liquor store for Roco said he never called police. The Sheriff's
Department statement were further contradicted by report. We part our tend to depart and we happen to park right in front of the liquor store. And while we were parked in the record store we noticed that several people looking inside to find a door or taking without any notice. People with inside. Which led to the suspicion that maybe were sort of rationing in on. People with insulin even they came round. We heard the sirens kind of got. One prescribed fire came through sheriff's department two men young one side I mean the other shotgun took a defensive position sorry shoving people around. Consequently there are shoving people around language got rar one way or the other people and aside from all ages coming down a street even disturbances a vibe and then an editor not record coming in about that time we decided to get kind of a foreign editor. We
can't say because it was a life and I thought and act and say things like they got it and then they would have them in the door and then wonder there's nothing to show that they were peacefully mucking with it. It went well but I can't say you know I was at approximately 250 PM the people attending the rally were driven from the park by police sweep in tear gas. Soon thereafter scattered looting and burning erupted in Whittier Boulevard the main business street of the district. Police estimated at 178 businesses were damaged. Many people persevered and police were injured. Several cars were damaged and one were totally destroyed by fire chief Thomas I'm going to wonder. They were among the people who when they were breaking windows we could
see there wasn't a camera on their mission. NH again establishing we are windows from gameroom Indiana on the way down to the landing and well as you guys are breaking all a week earlier white people you know when a fellow Mexican-American Chicano places alone in it some of them touch you know Nick at a Mexican restaurant a Mexican food. They were in cash register online we develop Reagan only window. They wouldn't date a Japanese store. Mexican American stores they would just push the right people. I mean break the windows and move it. Well he went on away from the point of going to Frank you know all the way down to landing on chops or anything anything in the room was broken. The police
were coming from down here and then biology kamiński inside Iraq and sending them a block they wouldn't cry when the would be are broken a car was damaged by that afternoon we have verified whether developed in a fog of tear gas. Sheriff's officers and members of the Los Angeles Police Department made many risks which eventually numbered close to 200. For crooked GONZALES We do have a group called crusade for justice was arrested along with 25 of his followers. Gonzalez who comes in Denver resurrected 15 blocks southwest of a central disturbance area after officers stopped a flatbed truck in which he and the other Mexican-Americans were riding. Initial reports Saturday night police said US and your officers originally stopped the vehicle for a possible traffic violation because many of the passengers were hanging over wooden guard rails on the truck bed. Upon approaching the vehicle
offices said there was evidence of a passenger in the cab. Hide what appeared to be a revolve around the fretboard. Officers ordered everyone out of the truck and made a search. Your original plan which approach Saturday night said officers found one 38 caliber revolver and two 22 caliber revolvers in the vehicle and he printed that quote a large amount of ammunition some of it spent was often discovered. In addition to Shelton the 38 caliber revolver had been fired the initial report said. Sunday a supplementary report found with the police department criminal conspiracy section said all three weapons were fully loaded and that no additional ammunition was found. Inspector John King is going to comment on the discrepancies that he would neither confirm nor deny information contained in either of the two reports. Meanwhile Gonzales remains in Los Angeles central jail booked along with 20 of his adult followers on suspicion of robbery. When I said the robbery
bookings were quote just a routine thing with the department. He added that anytime we have a traffic case and find that there is a weapon in the car and its occupants have a sizable amount of money we already booked him for suspicion of robbery. At the time of his looking guns are for carrying 370 dollars in cash. Authorities were attempting to trace registration of the weapon. But only when you know and I'm going to just say that it is moratorium that the money can buy guns that would provide for travel expenses and was provided to a crusade fund. Another event in which you approach conflict surround the death of a respected leader in the Mexican-American community. Ben sellers are internationally known journalist and news director for KMOX TV Spanish speaking stations were killed by a 10 inch projectile fired from a special police. The project nearly used according to police except in situations when officers fighting barricaded criminal past complete truth out of
the head. Jean Pember a state weapons consultant who wrote the program implementing California's teargassed act of 159 told his men the most elementary basic type of training stresses the very first thing that this weapon is not to be used as an anti-personnel weapon. Members said the project designed and intended for use against barricaded criminal and should never be used again in right controlled situations where the risk of serious injury or death is not acceptable. A manufacturer of the project called a federal flight Wright said it is designed to be accurate up to 100 yards and will penetrate a 1 inch pine board at that distance. That's what they have for the manufacturer's spokesman added to penetrate a house or an object behind which a dangerous Septic has been Kadian. But even then they should never be fired at a person not with non-lethal weaponry is for. A police department spokesman said tear gas can equip a similar projectile
only killed him in a station wagon. He said it may be fired only with permission of a supervisory officer in a field as a result of the method of death. Several groups seeking a federal investigation. A coroner's inquest has been scheduled for September 10. Lieutenant norm Hamilton head of the ship's information bureau Goodrich version of the circumstances that feller's death and the subsequent location of the body. According to Hamilton about 5:00 p.m. Saturday and man approached deputies patrolling the area and said there was a man in a silver dollar cafe with a gun. Six deputies rushed to the bar and gave what they too. Will any to evacuate Hamilton said that when there was no response the tear gas shells were fired and several persons ran out the back door. A woman and two men one carrying a seven point sixty five millimeter automatic pistol were met by deputies who questioned them Hamilton said I don't know whether the man with the gun was arrested in a weapons violation he added.
Hamilton said deputies did not enter the buy because they lacked gas masks and they assumed everyone had been forced out. And if those who were stopped by deputies mention the man being inside he said. Later he continued to want to call the sheriff's department from his home and said he wanted to retrieve a shotgun from inside and wanted to padlock the doors. Hamilton said the owner did so in the presence of deputies but apparently didn't notice the body because of gas and darkness. We began circulating that cell and I was missing Hamilton said. And at about 7:30 PM and identified the man across the street from the bar told the deputy I think there's an injured man in there. Deputies knocked on the door and found a body that was identified tentatively from papers in his wallet Hamilton said and then two deputies who knew him arrived to confirm the identity. Sometime after 8:00 p.m.. Immediately attempts were made to notify Mrs Hamilton said but they were not
successful. The news media too because of the information until notification had been made. We were glad to hear she learned of the death in a television broken at about 10:30 the Santa Ana Police Department reported that it was at 10:31 by the sheriff's department to try to notify the family resident of an orange county city. Daniels around Windsor Station Manager of Kimmy X TV held a press conference and spoke of the man and outlined discrepancies in the sheriff's vision of his death. Some of that is that Zionism is a lawful peace that not only by family. The film sets and nation. Predicated on narrowing the gap that exists for the area and the establishment of the protests and representative that I may be very very confident and 10 million benefiting people at dinner in the United States
rather than invent that you're mad at the fabric of America for a minority group such as a fad developed that economically politically for a reevaluation United matter segment of our society the opportunity to compete for reversion in the public school system that would allow an equal share with their English speaking five made in fabric for that after should be achieved through a democratic institution. The ever heard of balance and are we present with humor and confidence with him and left remark to the worker. Remember. If every quarter panel Thirty seven percent of that at the $7 cafe Boulevard when the fact occurred afterward Mr. X or Mr. Hood that that
sends a very separate accompany him on American television when you are contacted. OK any acceleration families within the cafe at the health of the incident separate the sensory from various and conflicting reports that the stateside the sheriff's department they indicate that they did not have anyone entering the cafe with a gun. They report that the search for the cafe was not law. They repaired the letter warning the predicate they were ever given. They repaired the people attempting to leave were forced back inside. They reported to the sheriff's officer at the prime of a security barrier entered and size the cafe but really not really entrance and were told to clear the
area immediately. Fabled executive Gary had contacted a lot then to the sheriff's station at forty five forty five P.M. to notify them of underachievement account of that incident. But at that time that the record be verified in spite of our credit the family the direct message that was left it was not until 10 p.m. Five hours later that it would confirm these men are ready to get their story and prepared to turn over our information which we have available and which in the future they come to our attention. There are already a lot better a Saudi share philippic attorney and our friends in the United States Department of Justice. The testimony of the men because it is in conflict with various versions released
by the sheriff's department may contain any activities opinion a federal grand jury investigation imperative on Martin the chairman of the president a committee for the Spanish speaking for MF and do it at the moment for the full resources of the federal government in a separate department and every elected and appointed Latin or Spanish speaking office holder for this investigation to ensure that the true facts. I determine that it is that we've got to determine that it is terminal to reinvent and attempt to eliminate the car that resulted in the tragic death of a man of a very careless for the betterment and immense A voice was heard to cry out against the fact that we are at the bottom of the totem pole in education employment housing and everything else really car I mean right.
545 properly or from 10:45 here. Remember fans that were in excess of a dozen you recall operetta reply from the sheriff's department. The replies to my particular case were they could not confirm that affecting the investigation and that procedure matters they could not confirm theory from the reply prophetically 545 approximately 7:30 everybody could not confirm they could not confirm I had that effect or even a third of the police except in a few minutes confirm for me that my men went in there and that I wanted to map and I wanted to know how many. For five hours or myself I think I can get rid of your car share fully. Everybody that I knew I could get on it myself. All of them refused. They are going to look
into it they're all going to come back and I continue to make phone calls and it wasn't until another television station that I knew that was the first light in the area that the witnesses said it happened that's why I was so adamant and the many I think we're getting the crewmembers are several we've got at the beginning I can't and that I'm not at liberty to disclose that now but suffice it to say that that I don't I meant the center I want to map over Chicano national moratorium weekend. One man died. Many doctors and civilians were injured and nearly 200 were arrested. The Chicano moratorium Committee held a press conference on Monday August 30 first and made the statement regarding the weekend disturbances. The National she thought a moratorium committee along with all the major gun
organizations prepared for a large and peaceful demonstration to protest the injustices that the war has brought the community this opportunity with you. However by the Los Angeles County Sheriff's Department due to viciously and maliciously not only the many at the demonstration but the Chicano community of Los Angeles in general and throughout the West in preparing for this demonstration we did everything possible to cooperate with the sheriff's department to assure that the gathering would be a day full of family. Sergeant the deputy in charge of the sheriff's personnel was informed of our complaint and agreed to coordinate the deputy's activities with our monitors from the beginning. The deputy sheriff there racist and violent intention by showing up to the activity in full riot regalia and in ordinary
numbers and armed with detail 15 page instructs. How their organ would be conducted during a minor. And I feel a bit from the rally site as a justification. The deputy without any warning whatsoever chart and the peaceful crowd of not only men but women children and elderly person. This was conducted in such a way forward among the few between an incredible lie and a Holy crap. Naturally the crowd and many sought refuge inside the buses and the nearby home. The police charged into the bus and home and proceeded to drag out individuals and then systematically tear gas canisters were shot indiscriminately into the crowd striking many and seriously injuring
several. It should be emphasized that there was never a warning or opportunity for the people to the first. Further it should be emphasized that the people were obviously crap before any Nazi death were shot into the crowd. We find it surprising that there were so few injuries. But perhaps the most indicting of the actions of the police involved the death of her then her friend Sarah. That's writer for the LA TV news nationally and internationally recognized Journal journalist and recently elected chairman of the National Uganda Media Council rocked his life that resulted from the overzealous effort of the law department to bombard a location only on a lead. Rumors that there might be armed men in the play. The rumor was that our foundation then he'll die in the incident
when in the community of law then he has been turned into a day of arm the virtual police dictatorship in the area and the situation is worsening. Civil rights have been abolished and police terrorism of the community prevail the deputy police. Absolutely not questionable but terrorism by the terrorism by the police is a frightening reality and cannot be tolerated. This station already owned by the racist and callous police must be terminated immediately the person arrested in jail. Ridiculous and then you factor charges very very seriously and all charges must be dropped. Furthermore an investigatory body might become possible to find the murderer of revenge and to assure
that we do not occur again. It is our intention to bring the atrocity committed by the sheriff's department not only in the criminal court but in the civil courts as well shown with this plainly inaccuracy. Right right. And it read that he is not interested in giving the public the full picture of the I think you provoke the Cat 5 million people seeking only to peaceably assemble to register then the obvious attempt by the law enforcement agency to intimidate and silence and impress oppress and terrorize community has failed the community. Well except in your main treatment without taking some record it is hoped the court will be finding winner of the justice that they are charged to deliver. But let it be know that this will not end there. The nation already alienated the
kind of community being by the increasing brutality in the name of Law and Order that is at this moment being perpetuated by the various police agencies and it will be restored when the repressive reform forces are removed and all political prisoners are released. We may then a little later we demand an immediate end to the occupation of the community by the repressive forces of the LA County Sheriff's Department California Highway Patrol and all other so-called orphan agency. We demand the immediate release of our person jailed because of evidence related to the full and legal rally which was brutally attacked by the police. We demand that all charges be dropped. Further for the formation of a commission to investigate the police riot which took place Saturday August 29 70 and further the role of a lot
better County sheriff's officials but that was only a county board of supervisors and the mayor's office is conspiring to create a riot and the first murder. We want to make it clear from the beginning that any commission or investigatory body which is represented in our community to be selected by the community itself and by no one else. Finally I. We. Hear a we
are. A. Number one city burning matter there but don't let it be funny. We're lying here a day.
Hey hey hey hey hey. Hey. Again that was
in among the things that are really running heaven right away and inside the ring not the faces they are not great for now it. Is another layer and harder than ever that they grab it
again. The enemy never know when or are there ever for no one every day.
Program
Producing Organization

KPFK (Radio station : Los Angeles, Calif.)
Contributing Organization

Pacifica Radio Archives (North Hollywood, California)
AAPB ID

cpb-aacip/28-6t0gt5fp55
If you have more information about this item than what is given here, or if you have
concerns about this record
, we want to know!
Contact us
, indicating the AAPB ID (cpb-aacip/28-6t0gt5fp55).
Description

Episode Description

On August 29, 1970, over 20,000 protesters, mostly Mexican Americans or Chicanos, gathered in Laguna Park in East Los Angeles to peacefully protest the Vietnam War. By August of 1970, the mortality rate in the Vietnam War was disproportionately high within the Chicano demographic, while funding for schools, jobs, healthcare, housing, and other important areas of our daily infrastructure were grossly under-funded or non-existent. Activists, community leaders and students built a broad coalition of support and created a day of education, learning and music to help raise awareness of these discrepancies in the Chicano Community. The day would end tragically just as the rally was beginning in the park, as Los Angeles County Sheriffs attacked the non-violent crowd with tear gas and batons. The result was four dead, including award-winning Los Angeles Times Journalist and news director of KMEX Spanish Television, Ruben Salazar. KPFK 90.7 FM Los Angeles covered the event, as well as a press conference held by protest organizers held on August 31, 1970. This recording includes comments from then KPFK La Raza Nueva host Moctezuma Esparza; Rosalio Munoz, event organizer and former UCLA student body President, who was the first and only speaker who spoke before the violence from the Los Angeles County Sheriffs broke out; actualities as the Los Angeles Police Department arrived; reports on the scene; reaction from attendees; Irv Sutley, state chairperson of the Peace and Freedom Party; reaction from Daniel Villanueva, station manager of KMEX TV; representatives of the Chicano Moratorium committee at a press conference held on August 31, 1970; the performance of a song seemingly called "Erasing the racists".

Broadcast Date

1970-11-05

Created Date

1970-08-29

Asset type

Program

Genres

Subjects

Chicano movement; Protests, demonstrations, vigils, etc. -- California; Vietnam War, 1961-1972 -- Protest movements; Salazar, Ruben, 1928-1970; Hispanic Americans--Civil rights

Media type

Sound

Duration

00:47:16
Credits

Producing Organization: KPFK (Radio station : Los Angeles, Calif.)

AAPB Contributor Holdings

Pacifica Radio Archives
Identifier: 14671_D01 (Pacifica Radio Archives)
Format: 1/4 inch audio tape

Pacifica Radio Archives
Identifier: PRA_AAPP_BC0080_The_Chicano_moratorium (Filename)
Format: audio/vnd.wave
Generation: Master
Duration: 0:47:12


If you have a copy of this asset and would like us to add it to our catalog, please

contact us

.
Citations

Chicago: "The Chicano moratorium," 1970-11-05, Pacifica Radio Archives, American Archive of Public Broadcasting (GBH and the Library of Congress), Boston, MA and Washington, DC, accessed November 28, 2023, http://americanarchive.org/catalog/cpb-aacip-28-6t0gt5fp55.
MLA: "The Chicano moratorium." 1970-11-05. Pacifica Radio Archives, American Archive of Public Broadcasting (GBH and the Library of Congress), Boston, MA and Washington, DC. Web. November 28, 2023. <http://americanarchive.org/catalog/cpb-aacip-28-6t0gt5fp55>.
APA: The Chicano moratorium. Boston, MA: Pacifica Radio Archives, American Archive of Public Broadcasting (GBH and the Library of Congress), Boston, MA and Washington, DC. Retrieved from http://americanarchive.org/catalog/cpb-aacip-28-6t0gt5fp55
Supplemental Materials