In Black America; Black Head Coaches: The Number Is Small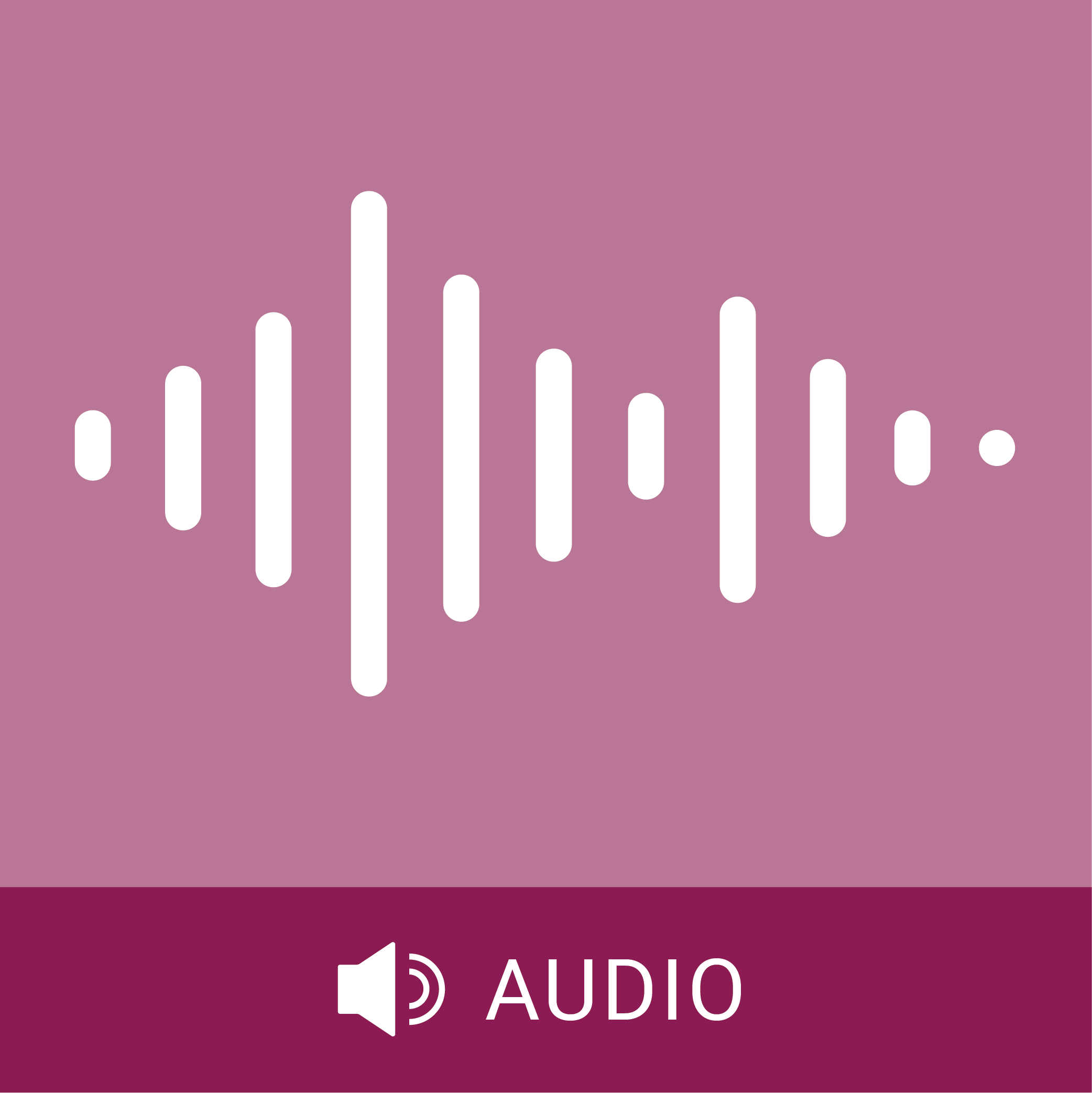 All right, let's go. I'm John Hanson, join me this week on In Black America. We focus on Blackhead coaches with Nolan Richardson, head basketball coach at the University of Arkansas. When I was 10, 11 years old, I was the biggest kid in our neighborhood. So they thought I was over age and I'd be the coach of the guys that were my same age. Head basketball coaches, the number is small this week on In Black America. This is In Black America, Reflections of the Black Experience in American Society.
I think it's very difficult for a coach and they didn't have to be so much black or white, but particularly the black man. I think he's his chances of getting a major college job decreases tremendously. However, things have been on a big change since I came in here five years ago. I think when I came as they had coach at Tulsi University, there were maybe 12 or 13 coaches on board. Most of those coaches were at schools where they were not the elite schools and at this point when I stopped to think about elite schools, the University of Iowa is one with George Rowland and the University of Arkansas where I am and then you don't have any more universities of where someone is in charge that's a black coach. I think that's very difficult and I think because of that, we tend to have tremendous pressure to try to do the best job and sometimes you don't need that kind of pressure to try
to do the best job. Coach Nolan Richardson, head basketball coach at the University of Arkansas. It was 1971 when Ron Mitchell became the first black head coach to lead a team at a major predominant white university. Since that time, only a few other black coaches have landed head coaching positions as such schools. The opportunity for blacks in this area have come slowly. Most have come in basketball with football, track and baseball bringing up the rear. In the 70s, a good number of black coaches got their chance after serving several years as assistants and some were named to the top position only after public pressure was put on the school's administration. This was not the case at the University of Arkansas. Coach Richardson has the third best winning percentage entering this season among active division 1 NCAA coaches. I am John Hanson and this week our focus is on black head coaches, the number is small with the University of Arkansas head basketball coach Nolan Richardson in black America.
I've been very happy. I got a young man named Paul Pressy and he's the greatest story I know of. Paul Pressy came to junior college with the same credentials, the hope of playing hopefully in the NBA. Paul Pressy did not have a high school degree and he went and got a GED and was enrolled there to junior college. Paul never missed a class. Even though we're on the road, Paul went to the University of Tulsa after that junior college tenth of two years and he got some habits and habits are very important. He got a few study habits, he wasn't what you call a dumb kid, he was maybe a lazy kid because he had not been motivated enough to become a college student. But during those two years he was motivated and the two years he spent at Tulsa and not only was he getting awards of being the best player in the league and those kind of things but he is the only young man that had a degree in his back pocket that was a first round draft choice in the NBA.
Coach Nolan Richardson is only the ninth head coach in the University of Arkansas basketball history. He is the first black head coach in the deep south and the south-west athletic conference. Before accepting the position at the University of Arkansas, Coach Richardson coasted at the University of Tulsa. Here in 1981 his team won the national invitation tournament and the year before his western Texas junior college team captured the national junior college championship. Born in El Paso, Texas 45 years ago, Coach Richardson credits his grandmother with instilling in him the desire to make his dream a reality. That reality is being one of only 26 black head coaches at predominantly white major universities. I recently spoke with Coach Richardson regarding his acceptance of head basketball coach at the University of Arkansas being a black head coach at a predominantly white university. Today's student athletes and the role that's grandmother played in making him the man he is today.
I think my grandmother had a lot to do with molding some of the thoughts that I have about the way I feel about people and the way I feel about life. I think sometimes things happen for the best in the court and their her. It seemed to me that they were taken for me to maybe be able to develop some things in life that I could carry and help others with. She felt that way and I think from the time I was about nine or ten years old as she tried to point that out to me in two sisters, I think it's always been a fact to me that it's very important to try to give your best at everything you try to do. And of course being the old lady she was and very religious, we had a good upbringing about the good man upstairs. And I think those are the values that I think are more important than a lot of the values that a lot of people are talking about.
When did you become first interested in athletics? My family background, all my uncles and there was five, she had six boys and five girls. The three other boys were very good athletes and my father was a boxer and he was a form of an athlete. He boxed over in Mexico and under assumed names and those kind of things back in those days. He had a lot of athletic ability. I think watching my uncles play baseball, that was my favorite sport and I started playing when I was six years old and then by the time I was 10 or 11 I started playing basketball and before I knew it I was running track. Then I just started doing everything for his athletic was concerned. I just fell in love with sports. Once you graduated from high school you attended Eastern Arizona Junior College. Why you attended Arizona before Texas and El Paso? Well the first of all I wanted to go to the University of Arizona and back in those days you had to have a three point out of state in Arizona system.
When I graduated from high school I had a 2.85 and I had to go off to junior college for a year to bring that average to a point where they would accept me at the University of Arizona. Why the University of Arizona? I went there, I wanted to go there because of baseball. They had one of the best baseball programs in the country and a lot of professional baseball teams used to practice and get started in that part of the country because of the weather. So that was my first choice and so I decided to go not very far from the University of Arizona over to that year at Eastern and put in a year. But during that time I really went on a basketball scholarship and was going to play both sports but I fell so much in love with the basketball and I also played baseball at the Junior College. El Paso at the time when I left there I didn't want to be around home so I decided that after I had a year away I could make some things for myself, happen better, educational wise, study habits would be a little bit better if I could get away from home and so after
that one year and picking up those kind of habits I was able to go back and go to school at that time it was Texas Western and I played for three years and wait for a baseball chance because when I went back they didn't have baseball at UTEP and had baseball I probably would have gone there to begin with. Have you given up aspirations of becoming a baseball player? Do you still play? I gave up baseball a long time ago I became a real avid summer league softball guy that played a lot of softball got a chance to play in some world championships and softball. I gave that up at least it's got to be at least 15, 20 years ago the admiration or wanting to be on a pro baseball but my life has always ran in funny circles because I had an opportunity not only to want to be a professional baseball player but I had the chance to go to the San Diego Chargers and play with them for a little bit and was injured and was wavered and what to have you and I had a chance to go to basketball play with the Dallas Chaperales and Dallas Texas.
I was very fortunate I think I was for as I'm concerned as the old my grandmother used to say if I ever would have put in all my energies into one particular thing maybe I would have been able to stay somewhere and play in one particular sport but I was too in love with everything and I enjoyed it all so I feel very good when I talk to young boys about their admiration wanting to be professional basketball or professional football. There I was a young man wanted to be professional in every one of the sports so that's very unusual. What was your major while attending college? I got my degree in health and physical education and then I went back and worked on my master's and administration. Did you find yourself devoting more time towards athletics than your academics while attending college? While attending college well most definitely I think any especially back in those days I think usually when you go off the college my greatest ambition was to become a professional. I wasn't really that concerned about education until I was a senior and usually that's when
you've got to go back and pick up 30 more hours because you've spent all your time dreaming. That's why I visit with our players today and say that you know the educational part to me is an insurance policy and if you get that at least you got something that you can it's based upon what you have earned and it's yours back when I went to school that was an important important thing was to try to get to the professional league and make a decent living because that's where all the money and particularly for a black man most money that was ever gathered had to be in professional sports and that's why I look so much toward trying to get that to that direction. What steered you in the direction of wanting to become a coach? First of all I owe my life as an athlete and playing in all the sports. I felt that if I didn't make it I want to stay as close as I possibly could to it. The closest you can be to being a player is being a coach and so I think that was the
whole thing. I love athletics so much that it didn't make any different what coach I was I was very fortunate again. Coach football, I coach baseball, I coach track, you know I was a golf coach for nine years. So I've always been involved in coaching. I think probably when I was 10 or 11 years old I was the biggest kid in our neighborhood and so they thought I was over age and I'd be the coach of the guys that were my same age. So for some reason though it seemed like coaching has always been a part of what I was going to be. Do you remember that first coaching job and some of the goals and objective you had set for yourself when you were paying that first coaching job? Well, when I first got my first coaching job I went back to the high school I had graduated from which was Bui High School in El Paso, Texas and really I didn't set a whole lot of goals or anything to achieve. I just wanted to be as good as I could be in that particular field but I had to realize that first of all I was an educator first and I think at that point I was teaching physical
education, I taught math, I taught English, I had five preparation periods and even though I was not prepared to teach those particular courses I had to go and spend more time worried about what I'm going to say to the students and what's going to be on the playing field. But as a freshman basketball coach in that first year I found out a lot of things about youngsters that I didn't understand simply because I had been pretty gifted and things happened for me easy. I also thought that that should happen for young men and through the time in that year it taught me a lesson that everybody didn't come out, everybody's not the same, everybody doesn't have the gift and a lot of guys have to work toward attaining that gift. I think that's the downfall of some of the coaches that were very excellent players because everything is so natural for us that it seems that a guy that's not natural for or we tend to give up on.
Is there a different level of coaching you have coached in the high school ranks, now you're coaching, continually coaching on a college and university level, the difference between the two. I tell you the thing that I always explain in most of the places I speak is the fact that I was able to coach a ninth grade, I coached the JVs and then I coached the varsity and I went to junior college and then I went on to the major college and I'm in Arkansas. So I've been on every level, even from the elementary school. So I've been on every level of coaching. I think the difference in the coaching is not so much in terms of X's and O's, I think you're dealing with people and if you can get people to do the things that you believe in and make them believe, along with having some athletic ability and some talent, I think coaching on all levels is basically the same. I can remember running the same offense in seventh grade that I ran in high school and I was successful with it. I can remember going to junior college when in national championship with the same that
I ran in the seventh grade. Only difference is is that the kids are bigger, stronger and more refined and the higher you go up, the more refined and the more talented player you get and then it's a matter of mind game, whether or not the young man is, you know, you teach the basics and I believe in basics and that's learned the past of all, dribble the ball and shoot the ball. But more than that, I think important is to try to talk to their minds about making decisions. I think all the guys realize that the best basketball players, the guy that makes the best decisions on the floor with the basketball and so if we can get the talented young man and he can make decisions and we're talking about the same things that were taught in seventh and eighth and ninth grade and now you're just on a different level, it doesn't seem that much difference to me. To set the record straight a couple of years ago when John Thompson and George Town was on their way to winning a national title, you had won a national title before that on
the junior college level and also the NIT, what type of feeling did you receive winning that first junior college title at Western Texas Junior College? I think that was one of the greatest feelings at that particular moment that I had experienced as a coach because it was something that not only in myself but the players we had accomplished. We had been there three consecutive years and had been then denied that national title and of course in that third year the title was there and at the same time I had received a job prior to winning a national championship to coach at the University of Tulsa. So with that moment of being selected to coach at the University of Tulsa and three nights later when in a national championship you put those two together and I was on cloud nine and didn't really realize which was more important was winning that national championship or being able to get the opportunity to work on a major college level. It didn't dawn on me until months later that we had won a national championship and when
you started going back over some of the clippings and some of the kids and some of the things that happened during the season and we were very fortunate. We went 37 and owe that year some of the unusual things happening gains where we should have lost but we won and we figured out a way to win. Then you realize that you're even happier, you get a different kind of a high that makes you feel like there's a lot of things that have been accomplished and a lot of people won't know about it but you know and some of the people who are close to you will know that a national championship had been won and from what I understood that in that black coach it never won a national championship and at that time I didn't know in junior college I didn't know we had one one and even in a major college that wasn't important. The important thing was to try to do the best and reach to those pentacles and that's the certainly the same thing I want to do at the University of Arkansas. Before coming to Arkansas you coached at Tulsa. Was it difficult in getting that first major league coaching position?
I think it's very difficult for a coach and it didn't have to be so much black or white but particularly the black man I think he's his chances of getting a major college jobs decreases tremendously. However things have done there's been a big change since I came in here five years ago. I think when I came as they had coach at Tulsa University there was maybe 12 or 13 coaches on board and most of those coaches were at schools where they were not the elite schools and at this point when I stopped to think about elite schools the University of Iowa is one with George Roblin University of Arkansas where I am and then you don't have any more the universities of where someone is in charge that's a black coach. I think that's it's very difficult and I think because of that we tend to have tremendous pressure to try to do the best job and sometimes you don't need that kind of pressure to try to do the best job.
First town of course was a it was a doormat when John Thompson took that job. It was probably the worst basketball job in the country but it was same thing at Tulsa. I thought Tulsa was not a job that I had to compete against great coaches that you know as people say great coaches. I only went against some assistant coaches and maybe one or two head coaches but the job was not a great basketball job. I think after we had a chance to winning the NIT that year and I brought my junior college four kids along with me we changed some things on that campus we changed some feelings we changed some thoughts and that job became a great job and when I left that job it wasn't the same job I had came to five years ago I was a poorly paid job poorly forced recruiting was concerned money wise and now I could break that job in the top 20 jobs in the country now for coaches of concern and salaries and income and potentials of getting some good athletes. All the previous coaching jobs you've accepted you're more or less came in and worked miracles
with the program. Why don't you particularly accept a position here at the University of Arkansas the program is pretty successful I would say. Well first of all I even asked myself that question before the night I accepted the job. First of all I thought of the fact that at the University of Arkansas I would have some better exposure and have an opportunity to maybe recruit a higher class of athlete than we were able to get at the University of Tulsa. But I think the biggest ingredients wasn't so much even that after I stopped to think that I've been pretty successful of bringing kids in that weren't recruited by the big but turn out to be pretty good players and they were hungry and I like to coach those kind of kids and why look for the ones that are the blue chips and everybody else's after. I think the big thing came when I asked myself and I thought of what my grandmother had once said when I was a high school player and was on my way to Odessa Texas to play in
a baseball game where I could not stand the motel and she made the statement and I made a statement that I wouldn't go she made the statement that I would and of course I never did go against what she would say. And then she went on to proceed to tell me why I would go and she said to me that there was a guy by the name of Jackie Robinson did some things had he not done you probably wouldn't be playing baseball where you are today but there's got to be somebody's going to do some things. Secondly when she mentioned that of course I was familiar with that story and as I thought about that story that night I thought about here's a job at the University of Arkansas that in 1955 at the 7th they were having race riots there were kids beat up central high school little rock was the target of the country and everybody in my age level would have known about it and I'm being offered a position there would it be not right for me to take that opportunity to somehow hopefully if I'm as successful as I was at Tulsa look at
the doors that could open for many other black coaches if this thing happened. So I took it on my own to say hey I'm going to take that job simply because it's not only an opportunity for Nolan Richardson but it's also an opportunity for the black coaches in the country. If we play that way we will score some points I like to put points on the scoreboard I think that's the reason to have a scoreboard to put points on. We've been fortunate in junior college I've had a chance to lead the nation in the score and so a couple of times in there and we have averaged 101 points a game matter of fact we averaged 100 points a game when we went 37 and 0. We also have led as a major college basketball coach two years ago at Tulsa we were the nation's number one scoring team on our way to a record of 27 and four wins. A lot of times people consider running teams and then a running gun team. Our teams have done more scoring from our defensive standpoint than we did so much from
an offensive because of the pressure and the turnovers and those things that's the kind of game I'd like to have developed at Arkansas and it's a lot different than the deliberate style that Coach Sutton had played and playing in the lower numbers. I think once I get the kind of kids that can play that style then we're on our way to playing hog ball as I call it. Nationally a lot of attention has been focused on the Big E's, the Big 10. Your perception of a level of competition here in the Southwestern athletic conference. Well I think the reason is and then they have every right to at this point the Big E's and the Big 10 more basketball has been played in that part of the country than it's played in this Southwest, Southwest every time you speak of the Southwest conference you think of football you know so it's just the opposite. The reason I think is that again that basketball is a is a way of life in the east football is a way of life back in the Southwest but on the level of Southwest conference basketball
I think the conference at this point maybe not is equipped with the talented talented players that you would have in the Big E's or in the Big 10 at this point but I think they're young. I think this conference is young and I think that in time we could compete with anyone but on a day-to-day basis of playing the Big E's and that we would have our problems simply because they played a game there and have played the game there a lot more often than we have in the Southwest Conference. In your opinion is there a problem you mentioned earlier with the rules and regulation in CEA, rules and regulation about recruiting? Should there be some new rules added or some rules lacked as far as athletes being able to say obtain laundry money or some type of compensation? I certainly feel that the student athlete should be able to receive some type of compensation and not using in terms of being paid and that's the wrong word because when I played college
ball I certainly wouldn't get my money to take care of the laundry and ten dollars in those days are like a hundred today and I don't see anything different than that. And I think it would at least tell some of the cheating is not going to take away from the guys who are going to continue to cheat, that's going to be there as long as we live there's going to be cheating going in any phase of life, not only in athletics but yes I certainly feel that the NCAA has done a great job. I certainly feel there's a lot of rules that really make a lot of sense but I guess the rules are there to back up a rule but we need to do more for our athletes and that's a whole, I just can't see, I mean I'm not that intelligent and not that smart but I just cannot see that kind of money that is taken in by the NCAA from our basketball program where we cannot do something to help even the guys who are helping them bring in that kind of money.
I just can't see it and I know that it sounds like a pay and play, that's not the point I think that we should have a stipend for kids, I certainly would support at least a hundred bucks a month because you know when you're talking about the final four given away four million dollars to those teams I mean that just doesn't make sense, that's what causes cheating. Anytime you start putting the premium of money and television has taken away you know the really dignity, I mean you turn your tube on, you're going to see it, exposure has become so important that coaches and the fans have made it so much pressure on winning that that's why your cheating is going to take place but because of all this exposure and because of the money that television rather puts out for games, I mean I can't see why we can't try to help our athletes a little bit more. Is there a different measure of evaluation for black coaches when you win you have great players and when you lose your lousy coach?
That's been the thing that's been amazing throughout my career you know coach told the junior college newspaper over there when I was hard at Tulsa with the four kids and then I would mention his name but he's a big time coach in the country but he says if Nolan can go and win seven games at Tulsa with those guys he's taking with him then he ought to be named coach of the year in the United States. We won 26 games that year. The next article came out, Coach Richardson has probably the finest athletes that ever played the game. See it's been one of those kind of situations for the black coaches and we know it as coaches ourselves that we never win basketball games, the players win them all but on the other side the white coaches and they are very intelligent and they know how to motivate the players to win for them and so therefore they can take less talent and win. I would like to say point out that when you do a study of where all the great players
who went to the NBA I noticed that in the top four teams in America you name the coaches and you find out where their players are. UCLA won more national championships than anybody that's ever played the game. UCLA has more players, more than double of any school in the NBA doing that period. Kentucky won some championships and they have been named in one of the top schools in the country. Kentucky is another school that has put more NBA players in the NBA than any other school. North Carolina, Dean Smith has more NBA players that have come through there in North Carolina than any other school and then of course the great Bobby Knight, Bobby Knight, Indiana. Indiana has more NBA players than any other school has ever played the game. You give me good players and then maybe I can be in that number also. Coach Nolan Richardson, head basketball coach at the University of Arkansas. If you have a comment or would like to purchase a cassette copy of this program write us the address is in Black America, Longhorn Radio Network, UT Austin, Austin Texas, 78712.
For in Black America's technical producer Cliff Hargrove, I'm John Hanson, join us next week. You've been listening to In Black America, Reflections of the Black Experience in American Society. In Black America is produced and distributed by the Center for Telecommunication Services at UT Austin and does not necessarily reflect the views of the University of Texas at Austin or this station. This is the Longhorn Radio Network.
Series
Producing Organization

KUT Radio
Contributing Organization

KUT Radio (Austin, Texas)
AAPB ID

cpb-aacip/529-1z41r6p44q
If you have more information about this item than what is given here, or if you have
concerns about this record
, we want to know!
Contact us
, indicating the AAPB ID (cpb-aacip/529-1z41r6p44q).
Description

Description

Coach Nolan Richardson, University of Arkansas

Created Date

1986-01-17

Asset type

Program

Genres

Topics

Rights

University of Texas at Austin

Media type

Sound

Duration

00:30:12
Credits

Copyright Holder: KUT
Guest: Nolan Richardson
Host: John L. Hanson
Producing Organization: KUT Radio

AAPB Contributor Holdings

KUT Radio
Identifier: IBA10-86 (KUT Radio)
Format: 1/4 inch audio tape
Duration: 0:29:00


If you have a copy of this asset and would like us to add it to our catalog, please

contact us

.
Citations

Chicago: "In Black America; Black Head Coaches: The Number Is Small," 1986-01-17, KUT Radio, American Archive of Public Broadcasting (GBH and the Library of Congress), Boston, MA and Washington, DC, accessed November 28, 2023, http://americanarchive.org/catalog/cpb-aacip-529-1z41r6p44q.
MLA: "In Black America; Black Head Coaches: The Number Is Small." 1986-01-17. KUT Radio, American Archive of Public Broadcasting (GBH and the Library of Congress), Boston, MA and Washington, DC. Web. November 28, 2023. <http://americanarchive.org/catalog/cpb-aacip-529-1z41r6p44q>.
APA: In Black America; Black Head Coaches: The Number Is Small. Boston, MA: KUT Radio, American Archive of Public Broadcasting (GBH and the Library of Congress), Boston, MA and Washington, DC. Retrieved from http://americanarchive.org/catalog/cpb-aacip-529-1z41r6p44q