Reading of the Dead: Vietnam Memorial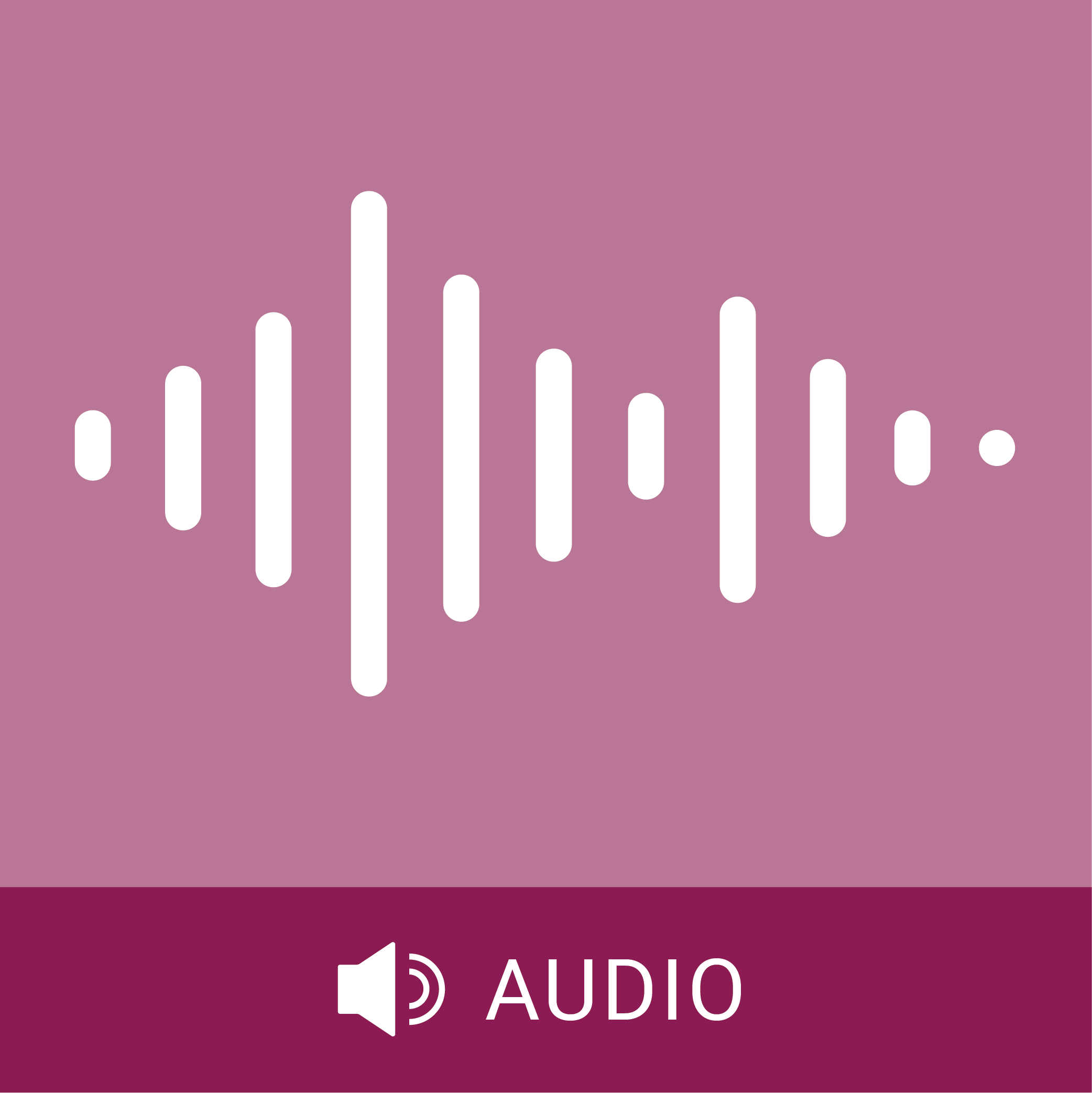 darryl w sanders wayne west virginia dead and b it now jackie willard deford east rainville west virginia dead and now george thomas saunders jr cedar grove west virginia dead and via now charles douglas saunders you can west virginia dead india now charlie tennis skates martin spur
west virginia dead and it not bruce haskell square west virginia did randall still shaffer aurora west virginia dead in the ad now theodore shamblin fated bill west virginia dead immediate now herbert carson schubert director west virginia that immediate now dearie glenn simpson buffalo west virginia that india now
johnny william smith of west virginia dead robert lee welsh west virginia now rodney bill staton who young west virginia dead immediate not edward larry stuart bluefield west virginia memphis tennessee dad pretty
memphis tennessee dead immediate now john our friends chattanooga tenn i see dead immediate now harvey jr proves that georgie tennessee michael learn to memphis tennessee for a job mcconnell and tennessee bobby joe queenan morristown tennessee did envy at william lewis randall
ardmore senate seat did it it not charles pastor reed all to see fred lewis richardson bristol tenn now raymond wilkie richardson ripley ten see that and we're not lonely junior robins cherry hill tennessee dead and yet now donald richard robinson traveled to iowa city now
the fbi has been curious russo junior johnson city tennessee did in vietnam gary stevens roll at church hill tennessee did in vietnam joseph edward royce jet martin tennessee did in vietnam brian wayne royster memphis tennessee did in vietnam for calvin o
russell maryville tennessee did in vietnam harris savage jr nashville tennessee did in vietnam curl wayne scott beyond ripley tennessee did in vietnam laurie lee sexton sneak hill tennessee did in vietnam john noble sheffield chapel hill tennessee did in vietnam bobby james shelter fly pond tennessee did in vietnam
trying to missy shelton motion tennessee did in vietnam carl hagmann sherman says tennessee sherwood knoxville tennessee brown pensacola florida did in vietnam arthur broxton jr starke florida did in vietnam caesar bryant deepened florida did
in vietnam dennis mr ponti neptune beach florida did in vietnam david frank bruni palatka florida did in vietnam learned at wesley jacksonville florida did early james butler jr jacksonville florida did in vietnam michael campbell sarasota florida did in vietnam and lee rocker kern
jacksonville florida did in vietnam robert own cantrell panama city florida did in vietnam louis anthony cabot character miami florida did in vietnam walter jackson county cedar key florida did in vietnam richard hugh kosovo rikki don't cast of hastings florida
there in vietnam on the chamberlain palm beach florida did in vietnam cornelius james chambers' kissimmee florida dr curtis chase jr center of testing for that in vietnam charles edward cherry daytona beach florida did in vietnam lawyer thomas christmas jacksonville florida did in vietnam charles edward clark
glanced to our dead in vietnam plants will close in st petersburg florida did in vietnam george ha to work in order to get a great job coleman camps are in florida did in vietnam horace cleveland cohen's jacksonville florida did in vietnam terry denver court do sanford florida did in vietnam
and ron curtis close to george grover copps did ronald lee harris west mifflin pennsylvania did in vietnam charles edward chester pennsylvania there is mr cohen so when you did that francis cat
scranton pennsylvania did in vietnam did your playing and smith new castle pennsylvania did in vietnam water kaspersky pittsburgh pennsylvania thomas kunz philadelphia pennsylvania into thomas chose man four croft and serving did in vietnam late in her birth
mcdonald newtown pennsylvania get in vietnam dennis james billington is a few tents over way i'm daniel new for warren pennsylvania did in vietnam john michael goldfarb philadelphia pennsylvania did in vietnam way i'm craig olson russell pennsylvania did in vietnam kenneth water heaters philadelphia pennsylvania
did in vietnam james rich that is shipped in spirit and something that in vietnam way i'm robert porter jr pittsburgh pennsylvania jon lowy rico center of pennsylvania did in vietnam john morton rocher manchester pennsylvania
the trainer pennsylvania did in vietnam richard declares really get into it wilbur jerry secrets johnstown pennsylvania did in vietnam came into moscow portage pennsylvania did in vietnam joseph why comedians california did in vietnam james are russell california did in vietnam russell wrote that queen connecticut did in vietnam ronald reagan illinois did in vietnam county hammock
indiana did in vietnam stephen anne steinbach indiana did in vietnam philby iowa no spoilers henry or louisiana op ed rogers marilyn did in vietnam calvin orange ale massachusetts that in vietnam during our coal michigan that in vietnam william jerry murphy michigan
did in vietnam where you are do at new hampshire did in vietnam new mexico charles de brzezinski new york bernard he purpose new york did in vietnam van pelt jenkins north carolina at boulder or did in vietnam tommy lea carpenter anderson indiana did in vietnam harry frightened carver new albany
indiana william bruce coley jr hobart indiana that in gary wayne chapman gary indiana then eugene charles hammond indiana did william lewis chief oates indianapolis indiana did in vietnam jerry douglas clark new albany indiana did in vietnam steve in eugenie clark david clarke
edward rodriguez play hello david robert lee cool evansville indiana did in vietnam barry allen clifford michigan city indiana did in vietnam robert lori called eat and indiana did in vietnam milton bradley called fort wayne indiana ronald james coleman fort wayne indiana didn't yet know robert l con lei so
samuel gerald connolly hammond indiana mrs cooper fort wayne indiana everton frederick caucus indianapolis indiana did in vietnam john charles cop nobles to indiana did larry wayne darling new castle indiana goshen indiana did james richard
davidson anderson indiana jeffrey alan davis indianapolis indiana did in vietnam robert eugene davis elkhart indiana charles edward bolt charleston west virginia did in vietnam brought a talent breedlove our call west virginia did in vietnam james murdoch rupert get help to west virginia roger allam council longacre west virginia ted hallward christian
going bridge west virginia my name is sally webster james blaine cox washington west virginia joseph bradley graham west virginia and georgia pam kaster wheeling west virginia william dealey sell the bill west virginia did in vietnam
danny joseph dolan lake west virginia did in vietnam samuel robert pritchard west virginia irvin jr emerson clarksburg west virginia did in vietnam and freddie esters bluefield west virginia dead and vietnam ronald lee
began in west virginia danny martin green now today west virginia dead and vietnam benjamin neil hammond west virginia jeffrey stephen henderson mine in suburban west virginia george ward henry junior west in west virginia dead and vietnam robert daisy hilton in wheeling west virginia
sylvester hoover mcdow west virginia did in vietnam james raymond bluefield west virginia charles everett heard san diego west virginia did in vietnam howard jackson westover west virginia malcolm johnson huntington west virginia get in vietnam william
charles joy learned in west virginia mining edward o'grady jackson heights new york did in vietnam called francis o'leary new york new york dead and vietnam parents edward o neill began dr james ronald oakley grand gorge new york get in vietnam frederick richard oler garden city your days in vietnam
master of haden new york new york dead and vietnam jasper orlando ozone park new york do we are we are domingo as we are we are annabelle or test your bare jr new york new york dead in vietnam and
jaime ortega said rodriguez new york new york a day in vietnam barnes picking out new york dead and vietnam now then joseph ole research buffalo new york dead and vietnam vanilli scandal or the melons grown in new york did in vietnam david allen talk many oryx did in vietnam but just the truth tells the rochester new
york did in vietnam alan hall puglia roney brentwood new york did in vietnam stephen frank puzzle levittown new york did staten island new york robert jones says palin's gone a new high park new york did in vietnam anthony paul palumbo buffalo new york did in vietnam ronald james nato's rochester new york did
theodora us are happy rochester new york did in vietnam call angelo new york new york did james leonard parker jr new york new york did in vietnam island pascoe new york new york did in vietnam dennis james adamski appleton wisconsin did in vietnam rolling out in anderson oh clear wisconsin did in vietnam for me robert baer rochester wisconsin
richard john bolle says or eastland wisconsin did in vietnam orlando or in their wild irish cost wisconsin did in vietnam jeffrey landis beatty they're wisconsin's dating show dennis the hike strong wisconsin did in vietnam james dwight them away milwaukee wisconsin did in vietnam dean of the mitchell a barren or rice lake wisconsin did in vietnam dennis lieber chamber milwaukee wisconsin didn't in vietnam
writer walter barofsky milwaukee wisconsin did in vietnam ronald hall please from behind locks wisconsin did in vietnam robert james bowman milwaukee wisconsin did in vietnam thomas glynn branches silver lake wisconsin dead and vietnam kenneth wayne brown law milwaukee wisconsin did in vietnam joe raymond brian's shows burton wisconsin did in vietnam gary maurice bricks in
osceola wisconsin dead and vietnam thomas edward broom sun prairie wisconsin dead in vietnam gary each box greenwood wisconsin did roger the bus cottage grove wisconsin david gerald caught trying to lock wisconsin did in vietnam peter john carlson lacrosse wisconsin did in vietnam my name is susan tells richard kenneth
carter milwaukee wisconsin did in vietnam robert p casperson the second madison wisconsin did indeed known mark anthony cameo milwaukee wisconsin did indeed no donald alfred christ milwaukee wisconsin pedro won thomas small town new york new york day in vietnam kerry warned not course heads new york did in vietnam john bruce myers
rochester new york did in vietnam michael new york new york did lewis are mine owns new york new york day in vietnam cornelius at murphy jr north port newark did indeed no robert denis murphy new york new york did indeed know martin winston mary new york new york to get married louis murray genoa new york did indeed no
thomas j murray new york david and michael che wits was in ski depew new york dead in vietnam wayne chester myers saugerties new york dead in vietnam richard john nice collects far east hills new york did in vietnam nicholas anthony natal a medina new york dead in vietnam james joseph nye telling their new york new york dead in
vietnam jose taras nato new york new york dead in vietnam william lester newsome new rochelle new york and richard dominic michelini belmont new york dead in vietnam era dion nielsen staten island new york dead in vietnam more at times noah now woodside new york dead and vietnam william henry know hey
east north port new york did in vietnam thomas norton new york new york a day in vietnam thomas francis norton new york new york and joel coen and seattle woodside new york did in vietnam new york londoners new york
ranger churchill police station in wisconsin henry clark wisconsin rapids wisconsin dead in vietnam ms raney no sian orrell carey jr rigidly west virginia dead and in vietnam for doma west virginia is changing west
virginia charlie and is like the west virginia dead in vietnam ramble out the castle valley heading west virginia charleston west virginia sergeant west virginia paul eugene days rosemont west virginia dead and vietnam to belcher leader west virginia so west virginia
james curtis's charleston west virginia roger gallon by sea of morgantown west virginia then in that time william allen blackwell a bluefield west virginia dead in vietnam timothy morton blight charleston west virginia dead and vietnam jackie everton boland jr yuri west virginia dead and vietnam joseph martin brady western this west virginia dead in vietnam fredrick west virginia
jury in charleston west virginia roger leib bruno beckley west virginia that richard wayne bryant sophia west virginia dead in vietnam robert lee heard that togo west virginia did in vietnam kerry lead burgess agrees with her junior larry are which are text mill west virginia did in vietnam porter re
jane parkersburg west virginia bruce springfield illinois in vietnam edward lee wheaton illinois did in vietnam hector palacios illinois michael leroy anderson illinois canton illinois william allen
chicago illinois brian tracy healer peoria illinois jack anderson junior chicago illinois did in vietnam joseph arnold hill richard thomas williams polish journalist illinois charles frank of chicago illinois
did in viet nam believe dale jackson illinois springfield illinois leonard jackson jr chicago illinois to tyrone injection chicago illinois carrie stephen johnson look port illinois didn't get man larry palin johnson
former illinois carrie johnson of springfield illinois jack paul jones illinois jimmy jay jones chicago illinois did in get them larry jones carried illinois didn't get it the first day of the vietnam memorial reading at riverside church ends now at ten pm to resume tomorrow and nine am fb
is because i didn't christina says but it's by the
for visits to the va va va va
Producing Organization

WRVR (Radio station: New York, N.Y.)
Contributing Organization

The Riverside Church (New York, New York)
AAPB ID

cpb-aacip-528-h98z893k51
If you have more information about this item than what is given here, or if you have
concerns about this record
, we want to know!
Contact us
, indicating the AAPB ID (cpb-aacip-528-h98z893k51).
Description

Program Description

A memorial for soldiers killed in the Vietnam War hosted at Riverside Church.

Description

Recorded at Christ Chapel, Riverside Church

Created Date

1969-11-16

Asset type

Program

Genres

Subjects

Vietnam War, 1961-1975

Media type

Sound

Duration

02:08:38.664
Credits

Producing Organization: WRVR (Radio station: New York, N.Y.)
Publisher: WRVR (Radio Station : New York, N.Y.)
Speaker: Webster, Sally
Speaker: Miller, Ken
Speaker: Talbot, Susan A., 1930-

AAPB Contributor Holdings

The Riverside Church
Identifier: cpb-aacip-36a468a084e (Filename)
Format: 1/4 inch audio tape
Generation: Master


If you have a copy of this asset and would like us to add it to our catalog, please

contact us

.
Citations

Chicago: "Reading of the Dead: Vietnam Memorial," 1969-11-16, The Riverside Church , American Archive of Public Broadcasting (GBH and the Library of Congress), Boston, MA and Washington, DC, accessed May 29, 2023, http://americanarchive.org/catalog/cpb-aacip-528-h98z893k51.
MLA: "Reading of the Dead: Vietnam Memorial." 1969-11-16. The Riverside Church , American Archive of Public Broadcasting (GBH and the Library of Congress), Boston, MA and Washington, DC. Web. May 29, 2023. <http://americanarchive.org/catalog/cpb-aacip-528-h98z893k51>.
APA: Reading of the Dead: Vietnam Memorial. Boston, MA: The Riverside Church , American Archive of Public Broadcasting (GBH and the Library of Congress), Boston, MA and Washington, DC. Retrieved from http://americanarchive.org/catalog/cpb-aacip-528-h98z893k51