Asia Society presents; 71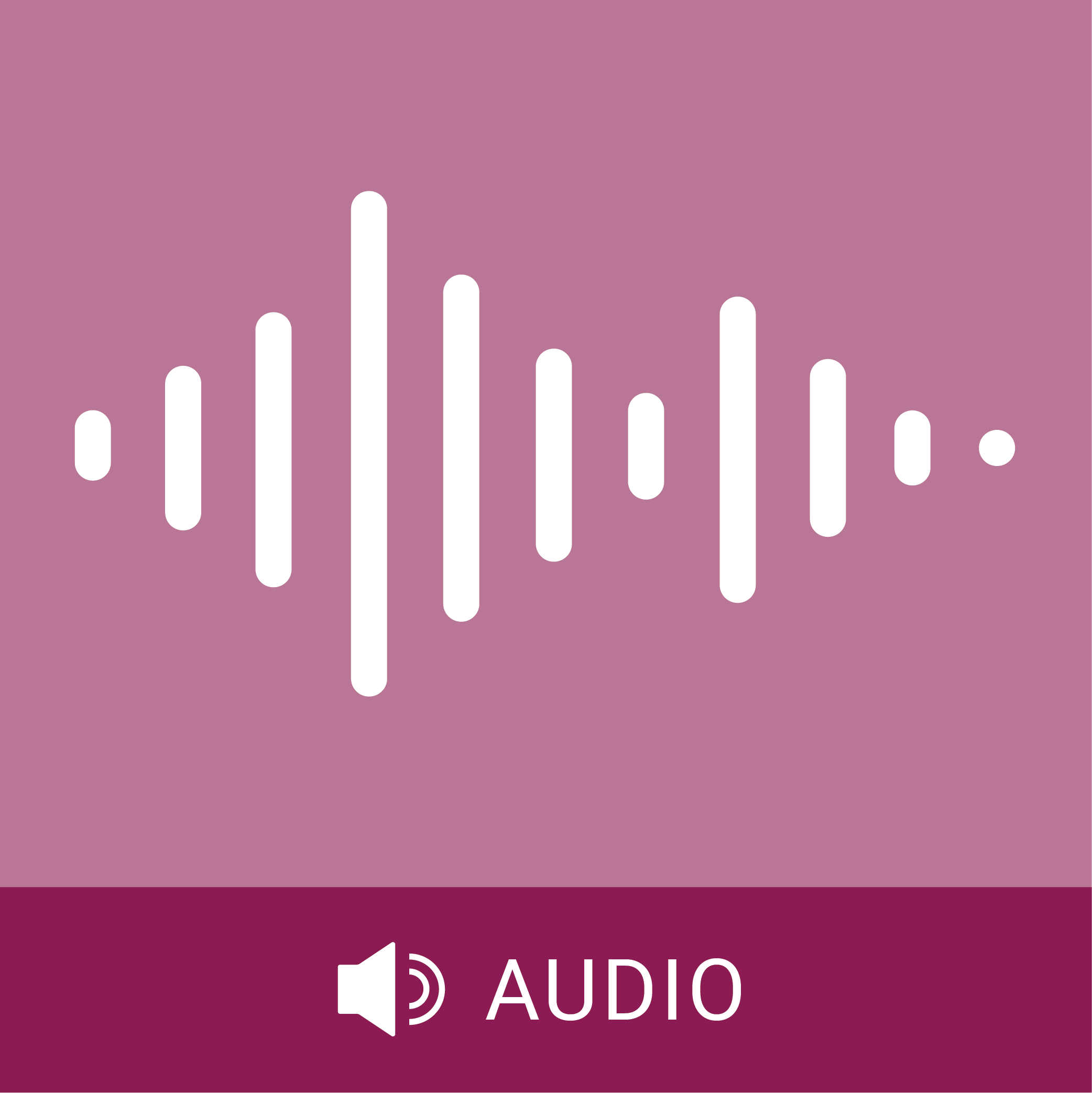 I. Heard one. Of the theories of interviews with experts on Asian affair designed to threaten our understanding of Asian people. Your home with transcribe theories is a noted author round award winning broadcaster Graham. Here now is Mrs. Graham. As the introduction to this program so often tells you it is to bring understanding between east and west. Often the differences between east and west are stressed but I like to hope that occasionally there are similarities and so we continue on in this respect. This particular edition of the ages society presents when you will have the pleasure and honor of meeting two guests who know a great deal about Chinese painting and there we will find out if the Chinese play into that different from the Western painting. As he looked for the same things when
he trained in the same way. What is the response to his painting. What is his position in society. Do these things change what is the purpose of a Chinese painting. We hope to cover some of this at least on the program and our guests are. Professor when Professor prong is a noted author and scholar in the field of Chinese painting although he was trained as a medieval listening at his doctorate in that a professor when Fong is chairman of the department of art and archaeology at Princeton University and was of great assistance to our other guest in helping this guest assemble an unusual collection of Chinese paintings and our other guest Earl Morse. Mr. Morris is a businessman and an art collector specializing in Chinese paintings. In fact a part of this collection was recently shown at the Metropolitan Museum of Art where he also gave a lecture at the request of the museum and I'm sure people attending the tours learn a great deal.
So together they have worked and together they have much in common and they represent east and west. You could say that but that was in talking about Chinese painting. Many of us are not aware of the fact that it is a long and respected and beautiful tradition going over one thousand years. What has given this continuity to the tradition and to the existence of Chinese painting. Well I think. When you talk about things Chinese are apt to run into this very striking characteristic of our own a homogeneous what you may call a great tradition in the Chinese culture. Chinese painting as a part of that is just Sam can't resist it. I understand that when one.
Looks at the importance placed upon farms of Chinese I think it's even a notch above painting itself. And that also surprises many people in the West. Would you explain why you over the edge. I think yes I think this is a very it's a important question and it's also a very difficult question to answer. Because you know weft of course when you talk about something kind of graphic you know associate with something called linear thinking it's a do child kind of lack of code. And something that could have been decoratively beautiful. But Chinese art I think is little more than that. But be are trying to explain this up on two levels. I mean for us first of all. We meet. Current in the Chinese context and really really quite as calligraphy of what is painting.
In this respect. There is almost a and ideological relationship between the two. Now calligraphy is the art of the writing. You know the Chinese character. Are. Partly pictographic and paths populate graphics in other words it's a graphic symbol of an idea and it's a graphic representation of an idea. And in that sense then painting is really also nothing more than a graphic representation of nature. And I something related to I do that. Now. Quite binds them together. Historically it's something even more important I think that we have to getting to a question of a Chinese aesthetics here. And that is to return art can not be just a merely a question of skill. A question of decoration. Od have to be more than craft. Art is
are. You may speaking very big words is it. A matter of a transcendence of life. And if you think of calligraphy than. The kind of graphic art is not just a question of making beautiful line on writing. But it really becomes a kind of a living exercise calligraphy depends on familiar and definite strokes. A character has certain strokes. And right doing the same strokes you do about her and about her. And as the writer comes to a full mastery of the strokes he begins to express himself and lift himself above himself. You may say. And a coming to union with certain cosmic forces. Now if that is the basic aesthetic principle then. Pinking by definition not only more than a crowd of
more than decoration pain is also a more than a matter of illustration on narration painting is also an act that it is related with physical action. And so I think if you think of the relationship between calligraphy and painting here then you can understand a great deal about to know what appeared to the Western mind a unique characteristic of Chinese painting. The question. Of fact the landscape painting is almost the predominant theme. It. Was so powerful that are replaced painting. In that figure painting as an illustration of why but that painting deals directly with action. The life with them. Elements of the universe. And time of course. Alaska painting became more and more like Labor Day. Now this often gets into the question. Doing familiar things and painting I shall copy.
I would like to this point and if you tell our audience who might be rather curious about how. You and Mr. Morse got together in this project assembling a collection of Chinese landscape painting imagine it's unique. I did this take place a Mr. Morse. Let me ask you first what drew you to this field of finding. We've been told that Western man doesn't really comprehend Asian or Chinese painting and one would be surprised to hear that you've done this. Well I've been collecting Chinese art for about 20. Naturally it read some water about the field of Chinese art history and Chinese art and was impressed by the fact that it was universally stated by everyone that is attractive as Chinese parsley and then jades and sculpture was the highest form of Chinese aesthetics within the field of painting and particularly in the field of landscape painting. And so with that the intellectual
conviction that as a collector of Chinese art I ought to have an example of Chinese. Maybe I acquired from a dealer a wanderer to Chinese landscape paintings. Which happened to be by accidentally by the 17th century painter wants way through when other acts of him that I met Professor when fon came to look at the paintings and told me that he was in the process of doing a book about the about this very same painter and so that inspired me to suggest that we might work in collaboration and having the security of such a great scholar. I thought that I could safely move into a very. What I thought was quite a dangerous field and that I think is the beginning of our collaboration about five or six years ago which found it via like suppression in the exhibition. The Metropolitan at first at present University professor
speaking of this fact that there have not been too many Chinese rankings collected in this country. That part of. The problem you want to call it a problem arises from the fact that in China paintings were not known to the public at large that they were not museums as such but that they were in the Imperial collection are a few collections of a private piano I think partly that but of course in China there are a great number of private collectors connoisseurs but these were not known to the public at large that he tracked down to a large extent which is a change in modern China. You know as just as they are you names now that millions of them and many of the finest examples of Chinese are I want to acknowledge that yes. Yeah but I also have gone to Taiwan. Yes yes that's very secure place and of course the Taiwan National is really a great showcase as well
be an educational institution for the Chinese people. This is like digression but since you were trained in medieval. Why did you do that since you are a tiny. Fact is that I was so long ago and that fact ought not be over advertise the fact that at that time probably there wasn't even this interest in China. Well let's put it this way. In that. You know when you go to an institution but a place you try to get the best of what is offered that. You know just as impressed everyone was immediately. Putting that whole thing. Yeah but but but also at Princeton there was a professor George Weller and who was really one of the troll pioneers in this field and don't want well known that teachers will grace the meeting teacher.
Would you say this development in having you for example who knows so much about Chinese the chairman of this department now department of art in archaeology is evidence of the growing understanding or popularity or appreciation of Chinese in this country. Is that is it. Well I went up I had a tape to believe that you know. I was made to jam on the problem because a Chinese painting of that popular. I would say that perhaps in a way. There had been a great spread of knowledge in the field and I really looking forward looking ahead to a generation of very good and eventually be great scholars 70 years ahead of us.
But by and large it's still rather limited at this tech field. You know Mr. MARTIN Not a chance to have personal encounters with people at the Metropolitan Museum where you're going to be a collection was recently shown. You talk to them they must ask you questions they I guess for the most part were Americans. Do they respond to the painting. Yes I think they responded enormously when the paintings were put in a frame of Chinese reference. A Chinese landscape painting is called by some a doll with paradise. There is a great deal of literature art about Taoism and Chinese painting that the goal of the painter is reaching out for the dialogue. All deals with a kind of a spiritual context of a Chinese painting and I thought that perhaps Professor Fata might deal with that for a moment on the so-called religious or spiritual aspects of the Chinese landscape painting
or the role of a Chinese painter as a philosopher or are an interpreter of religious thought. Well you know I think. That. We should probably go a little beyond just the superficial romantic appeal of this thing. Reading Princess MIA's. Looking at the people coming to the shows including the very great exhibit other than paintings in Boston these days. I do feel perhaps you are right that it is now. I feel there is a nerve being touched particularly among the younger generation that there is a need that it has something to them and. It is more than just a question like exotica something different. I believe in us but to go back to the question of our Chinese landscape painting as an
expression. How about religious experience. I think what we have to be a little more precise about this definition here. I rather go back to the time I used I think I mentioned this word transcendence of live and this is this this is something quite essential and central to the Chinese landscape painting that kind of cool spectacle of the affair. And that. It is not so much what one does it as how it is done and the constant day by doing. Through doing this from the familiar things renewal and a change is affected that you can write the same character 100 times and yet each time comes out differently. Our panel ask a painting. By using a familiar idioms. It comes out of something fresh and
new and in the traditional sense by emerging oneself into the greater tradition one becomes expanded and come out to be something larger than self and larger than life because many of us understand this much about Chinese civilization that there is a reverence for the past and petition many of us probably are not aware of the fact that we have a continuity there is change. Oh there's plenty of chance reading aren't always changes and in fact changes every moment. I think a long play is a very good example. They are able to to to effect this change are able to to do something new by going back to old and fairly familiar idioms. How do they do that if they are using. I would take meat and they're using the medium. How does the change take place. Well I think this question of definition will change. If you say we want change
for the sake of change then I think this is quite meaningless. But if you say that we want to do something that is that is ourselves that belongs to us something that we want to say and then the old in some ways can be as different and a strange and as refreshing as the new. You know that if you put yourself in the shoe of the artist of the present often seems boring confusing and or even stale and meaningless. It's just a matter of a different way of looking at things I think that of a different state of mind. And these days the cats. Child of my own. When I think of things I think futuristic things of the past can be equally unknown and fascinating in a strange and back going back to the past. Something fresh can be brought out of the way the path is being neglected I think and I think quite
unknown to a lot of people they'd be amazed and dazzled if I don't it is a very important talk about the election with continuity. If we get now to the differences which exist in Chinese landscape painting because that is the important kind of painting I think you're painting that little row in China. Well that is because of this aesthetic belief I'm ashen. The more painting pursues this idea of life rhythm and the more it approximates calligraphy of the kind of graphic that ik that is doing something that is for the pure pleasure of the existential pleasure of doing rather than making your technique I illustrate or represent something then the more painting.
Drifts away from narration and a figurative painting and devalues the rep representational content. And this is abstraction in the Chinese artistic contest context to what we see in Chinese landscape paintings from different centuries. It's true but they are for the most part recognizable. They are not that that's right that one can say I don't know what this is but I'll get where they're going if you look at calligraphy calligraphy is no representational. But even that. Traditional calligraphy Chinese are Japanese. However free the writing still must be basically recognizable to the person who understands our language. Oh yes very definitely. What would you say that there is a wide difference in what the Western painter has been attempting to do when he paints. And what the Chinese painter has been attempting to get I mean in the West
and especially of today is Cancun for the well a far wider range of possibilities. Partly because you know there are just so many more different options in the art and as we know today but partly perhaps also because the basic difference in philosophy and the risk of oversimplification I think. When I think about this problem I mean there's something about the Chinese philosophy of searching for self-improvement rather than. In a constant that we have at innovating new methods to do new things and it is. It is much more it is much more concerned with the self-discipline. And when you look at a calligraphy Chinese calligraphy painting throughout ages they were really doing the same thing. And a philosophic way messing up much of that Dar was considered to be an
eternal and changing thing and that what is important is how to do better with yourself and to live better and to do better paintings in the traditional way. We have just a very brief time left and I'd like to end by asking Mr. Morris this you have this collection now of Chinese landscape paintings you must like them. I seem you like them all people could paint the things which they don't mind that you do like them. What do I say to you. You're a Westerner and I supposed to be somewhat removed from this. The last thing. Well I think. On one level they say to me there's a higher watermark of what are the great civilizations of the world and in the same family that some of my Charla bronzes do in our collection. This represents I have an extremely high level of contribution by a very
great culture that I'm one fan and the other fans they do develop in you I are fans of mood that is characteristic I think around the Chinese tradition a lot of words a sense of meditation a sense of calm a sense a man's smallness in relation to the monumental talent they have the mountain and nature itself. I thank you both very much for coming here and I'm sure many people who see this exhibition. Thank you both for being collaborating on putting it together I guess and then to benefit when there's a family's chairman of the department of art in archaeology at Princeton University and a noted author and scholar in the field of Chinese painting and I guess Phil Marsh a businessman and a collector of Chinese painting is really making me and I think it's life's work. And thank you for being here and good night. OK I conclude tonight's edition of the agents will fire the prison with Lee Graham.
Let's see Rees come to you through the cooperation of the Asia Society. If you would like to comment on tonight's program or would like further information about the society and how you can participate in its many interesting activities please write to Mrs. Graham at WNYC New York City 100 0 7 and make a note to join us again next week at this time for another edition of the angel self-id cresent. This is the National Education Radio Network.
Please note: This content is only available at GBH and the Library of Congress, either due to copyright restrictions or because this content has not yet been reviewed for copyright or privacy issues. For information about on location research,
click here
.
Series
Episode Number
Producing Organization

WNYC
Contributing Organization

University of Maryland (College Park, Maryland)
AAPB ID

cpb-aacip/500-q52fcv5b
If you have more information about this item than what is given here, or if you have
concerns about this record
, we want to know!
Contact us
, indicating the AAPB ID (cpb-aacip/500-q52fcv5b).
Description

Series Description

Asia Society presents is a series of programs from WNYC and The Asia Society. Through interviews with experts on Asian affairs, the series attempts to strengthen listeners understanding of Asian people and ideas. Episodes focus on specific countries and political, cultural, and historical topics.

Genres

Media type

Sound

Duration

00:25:46
Credits

Host: Graham, Leigh
Producing Organization: WNYC

AAPB Contributor Holdings

University of Maryland
Identifier: 69-6-71 (National Association of Educational Broadcasters)
Format: 1/4 inch audio tape
Duration: 00:30:00?


If you have a copy of this asset and would like us to add it to our catalog, please

contact us

.
Citations

Chicago: "Asia Society presents; 71," University of Maryland, American Archive of Public Broadcasting (GBH and the Library of Congress), Boston, MA and Washington, DC, accessed September 28, 2023, http://americanarchive.org/catalog/cpb-aacip-500-q52fcv5b.
MLA: "Asia Society presents; 71." University of Maryland, American Archive of Public Broadcasting (GBH and the Library of Congress), Boston, MA and Washington, DC. Web. September 28, 2023. <http://americanarchive.org/catalog/cpb-aacip-500-q52fcv5b>.
APA: Asia Society presents; 71. Boston, MA: University of Maryland, American Archive of Public Broadcasting (GBH and the Library of Congress), Boston, MA and Washington, DC. Retrieved from http://americanarchive.org/catalog/cpb-aacip-500-q52fcv5b