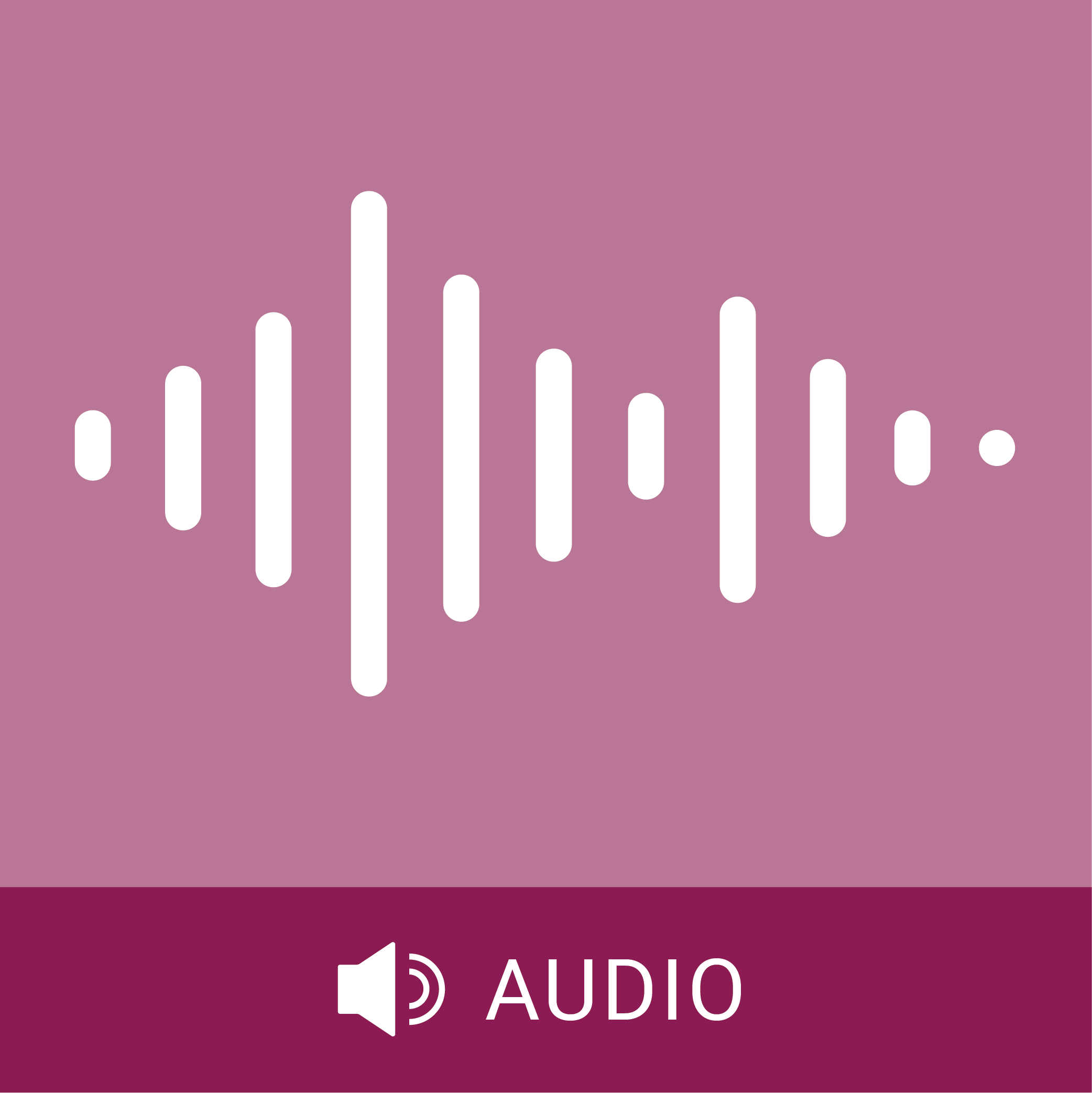 This is music. Classical contemporary and folk music from the Sabbat years festival and a 50th anniversary celebration of Finnish independence a new series revealing some of the current musical activity in Finland. There's a big festival of 1065 and the 50th anniversary celebration of 167 presented considerable quantities of music by outstanding composers other of them surveyed us and from a wide variety of historical periods. There were also several Illustrated lectures documenting interesting aspects of today's Finnish musical culture. Interest created by this a bit is festival year resulted in an unprecedented number of performances of the composer's compositions throughout the world second only to this unusual activity is the new attention of
musicologists drawn to the works of subeditors by the great number of performances the most outstanding of these musicologists is undoubtedly Erica to what you are now professor of music at the University of Helsinki and the leading biographer of said yes with unlimited access to all the sebaceous manuscripts. The composer's personal correspondence sent to members of the immediate family was to tell what CNN has already published several studies of submitted us and his works and his definitive biography have submitted US is expected to be published in the near future. Professor Thomas you have visited the University of Michigan campus during the civilian's festival year to deliver a major lecture on the subject Youngs a bit us in the contemporary musical scene in Europe. Today's broadcast of music from Ben Lomond presents part two. Professor Talbot's yarn is illustrated lecture continuing from last week's broadcast. Here now is Professor Talbot yet as he begins by discussing briefly the harmonic structure of the Fourth Symphony of
sebaceous. You know if you see a funny relationship between Feinstein says she made sure and if you shop. There major is. Pretty strong and. Beaten now. But at least Well those. Keys are best. Like in. Italy. You know that it's easy to keep a job and if if up later. It was God. Has written. You savior. I should say it is the last last when all other of. My money. Devices exhausted. The relationship of the local market force. I'm thinking oh along the musical ideas and their
development in my mind to decide to fall. These people all compositions stated by the Beatles in May be made into it might serve as a motto for his creation of fall. You need you saw him way. Oh no dating to see if he's healthy. It was no new principle but it took on but he could relieve us at the beginning of the 20th century. Seems if he was ational Harmonix Milady Every from of all the phones o classical romanticism presupposed some it would inform many of the pioneers at the turn of the century failed and you stinky aversion to sonata form. It was the BBC's view that despite all attempts to rejuvenating it to seem funny belong to the past. According to boos all me not even bit often
came as near to writing absolute music when he was following as symmetrical ski in his form as when he composed in an answer symmetrical improvised style as for example in the he did actually. So if you are so not. As soon as the movement proper began the composer seemed to stiffen it just as though he had walked into an office says he was or was only suggests an expedient to any lights. Every motif contains its own predetermined folly fully made sure for both you and CBS News does a been done once and for all. The fixed form schema. As a matter of fact our first movement in that 30 of 20 to be as Nima wrote and normal. So not so easy for nice. They don't defeat to
form an ELO uniform to be conditioned by the nature of the motive but should be used to an even greater extent. Then there was only say it is a believe in organic growth or default from a musical idea. The entries in his diary dealing with BTs work on their third movement or the 470 give us an idea all the way in which he has made use of he's fairly well for me in practice. The movement doors began in September 19 10 on December 13th of September he wrote the theme as such is taking shape. But not until November the 25th. Do you find that the movement was beginning to take on form and color. On December 19th
19th he wrote worked for the third movement. I begin to do giving it full but it wouldn't have been to men that he was. Had you not mistrusted these newfound people for as soon as you had previously thought. Might India are to unload a motif that used to idea determine to form is good enough. What about I go a little too far in the Pacific. We did and capture one feeds like good use owning a conflict is UBL use between the con shows and and shows that he's a complete. He's also based to express it in a much simplified form on another kind of polarity. The tension between the dynamic build at all for
and a state like creating the atmosphere. They're dynamic. Oh CBS's fall has often been described as classic. While it would eliminate all atmosphere creation in him has sometimes been called romantic. Sometimes you personally can only speak and even expressionistic in such relations classes has been thought o as a form building style. And it's of fruits. Impressionist and his business as a forum these into thinking style. But their conception is much too schematic. Nevertheless the argument goes only the classical nature of the compliment. Or the creation of phony CBS supported by saying that he stole for the cause inflation and restraint on the form of the uneasy
and more clearly. Than for example a doubter Bruckner or Mahler addict for that reason he wasn't a neo classical composer in the real meaning would have worked at least the return of the Deity returned to nearly out of his system or due to it it is a mental forms are there but I'll tell you today. Near Plato's School order to the earlier the uneasy funny has something of the unreality and sadness of the holly cannot about it but behind these Musk Abita raids in reality the profoundest truth can often be expressed. She be a baby she says. Behind the disguise of the pale you'd just set about and it took out. But CBS News
had too much Nordiques seriousness in him to be a party to a game all by you to music to the tempest he described a cocktail prospect of you know sad about it but allows the mask to fall even to first by even his little scene funnies when he moves away from late romanticism. He does not result to classes but instead takes it as a starting point for many colors with him of course he's funny for his credit system does not and do remind one or that of the interest or studies by the other day noir class he seats was that it was only it was the searching for which went far beyond the limits of late due to my disease but in a quite a different direction. She use a funny idea from Dulce
formulated by model whether to compose as making his inky in the 1970s to see funny must be like their will. It must be all embracing as you know they told us all the C of C being used on Mahler. Nevertheless come close to one another. They stand together on the table. Oh well the 21st century. Baby how did the third movement of the old divorce. If I knew which as I spoke up so how would a female radially develops.
Were. Moving. But it tends to at and I like that he should use the info and illusionary stated creational atmosphere dynamic as form constructive. These contests reflect a state of tension. Use these if you know conflicts and also to dictate until Al force today he's working Met Office and his own attitude to composition.
Height limit you see some relation to musical composition was kind of the dice player all inspiration which in many cases went hand in hand with a certain contempt for the cosmos like elements in art it was typical of the preview of that Schumann me that maintained that he had know more about the counterpoint from his favorite writers around who will jump out and then from his teacher in the music gallery and in the music. Clearly these big national cult of the Romantic period was an extreme media station of the tendency to place their composer's personality he just sent out all the creative process. These was a dangerous attitude which in some cases resulted in the new space station in the in others in romanticism and school rights was but you can reach in
and realized and misguided outbursts of its basic intentions. These most particularly to compose as in the musical and developed countries and he did develop countries in the 19th century which were on the threshold of a national musical culture. Did dance tell instead had been a waste it was such a cost characterized but national superiority to a group of young Russian composers surrounded by luckier. But I have a certain saw Preity. Oh I did you do creative work categorizes delayed took romantics and impressionists because Strauss found it difficult to say precisely to what extent to that which is commonly known as technique can be separated from what is due to the leaf described as bloody B C gave him a C Akash did to me used as a critique
there but it beat it out to the little feets nerve It was presenting an old fashioned music up I tell you he said. Political conflict and you know the aesthetic there it was ecology importance when he gave the ones he did in fact the steward was essentially a special expression of and atmospheric in music. Or did he take Oscar steps did that he was a depending on. Well he's been a shoe on the other hand but he emphasized I made it my object you object to be but a very post to musicians where craftsman just like a cobbler and not about to be x. She beat you starting pointing and his attitude towards composition shows many powerless pre-check OSC not until he had reached at advanced aged about 20 he started
training in order to become a musician in a country where the deal conditions of musical culture or higher order had only appeared during the most recent decades. He didn't dismiss Teela flourished sufficiently close to being used for him to react violently against it in a letter written during. His years to study in Vienna. He defines his objectives. I'm striving for real artists not just a makeshift. Is how things work and most of all respect. He never regarded himself as having to work alone. But both before and after writing he's forced to flee. He gave his time to studies. You got a point. There can be no doubt
whatsoever that Sebelius was dependent on his mood and it's British. He pointed out himself that he's way a work based as it is no bourgeois way. He wasn't suited to the writing or music. Everything he called Post had to be experienced. You displaying that you won when he was making a first draft. Of the cool of a seafront he described it. But by that early phase in the composition of the work I have to various atmospheres of about how my super scheme for my funny but I haven't yet found a single musical expression for it. For him it was his b lation that released a working process not the other way out. Once he had forced himself to compose he don't use predation. He found afterwards that he had been lying in his music and crossed
out what he had written. Well he's certainly doing more good by writing only when one has a sow's ear to say and not just stupidities. CBL you seems to have been more exposed to the capitalists of emus than for instance Tchaikovsky fourths. If you didn't feel disposed to compose it was extremely difficult for him to start working but strength is needed to be ELO. What strength too is needed to force oneself to work the necessary evil that precedes the joy of creation. He has days could pass the Delft life in a deep obese until he reached the summit of inspiration and Himalaya. Once again known intermediate stages seem to exist all the way to the summit. These was a
hearing way of working which appeared to be anything but rational even in his own eyes. Notice union such unproductive days their works with the cheesy imagination occupied probably measured and he could write in his diary worked in my own way. These roads show that she behaves like a cow Straus feel that the work of the unconscious imagination had a part to play in musical composition. There unless you get impatient and don't hark to it concrete results from his work were not forthcoming during those difficult periods when he suffered the attributes of his art until they were pure. He questioned. He's a working and reproached himself for not giving more time to his desk. Some months
before he completed a force if he is happy to give status to such a cross examination can I really not concentrate. I regard it as a must and you glorious ego costarred yourself by working in your own way but the result would be tenfold. You do way a working was more rational by then adult crops up then you knows you produce arc ego not science. And how do you know we're not a con.. Heaven knows whether science is diametrically opposed to our or not. CBS News placing of science and art against each other in this way reflects the conflict between that systematic work
and the expression an artist on the one hand he wanted to create more national and said that he invited a fellow composer who had succeeded in following their you know ideas. On the other hand he feared too that a too systematic way of working with cash he's just as new star mother had done. He knew that an artist in the same way as his soul needs a body must find his means of expression of national will. But that in spite of everything the rational is a big behind which the idea of the rule go out hides itself. The less I think the main point in CB does his line of reasoning was that he failed the intuition that they were
that science and art were not. They mythically opposed to one another but that they were given insights on. Basic force 0 0 1 and he will say where that will and inspiration technique and Fantasy were merely the two did it given the competence or the same basic force stuff to do. Total view of musical composition for him. Take me is the whole man as you know for problem dad conversations with Robert Kraft. I looked at it in a German station it was their god's image he argues against those who would describe technique in art as the opposite of feeling and maintains that technique also provides
the foundation for feeling for heart as as it so he put it. What. We have heard Part 2 of the illustrated lecture young civilians in the contemporary musical scene in New York. Delivered by the foremost precipitous authority and biographer Eric tell what's your recorded on the campus of the University of Michigan during the survey this festival year
Please note: This content is only available at GBH and the Library of Congress, either due to copyright restrictions or because this content has not yet been reviewed for copyright or privacy issues. For information about on location research,
click here
.
Series
Episode Number
Producing Organization

Finnish Broadcasting Company
University of Michigan
Contributing Organization

University of Maryland (College Park, Maryland)
AAPB ID

cpb-aacip/500-154ds340
If you have more information about this item than what is given here, or if you have
concerns about this record
, we want to know!
Contact us
, indicating the AAPB ID (cpb-aacip/500-154ds340).
Description

Other Description

Music from Finland is a series of programs focused on classical, contemporary, and folk music from two musical events in Finland; the Sibelius Festival of 1965 and the 50th Anniversary of Finnish Independence Celebration of 1967. The series is based on recordings from the Finnish Broadcasting Company for production by the University of Michigan, and was distributed by the National Educational Radio Network.

Date

1969-05-08

Genres

Media type

Sound

Duration

00:29:31
Credits

Host: Burrows, Ed
Producing Organization: Finnish Broadcasting Company
Producing Organization: University of Michigan

AAPB Contributor Holdings

University of Maryland
Identifier: 69-7-23 (National Association of Educational Broadcasters)
Format: 1/4 inch audio tape
Duration: 00:29:39


If you have a copy of this asset and would like us to add it to our catalog, please

contact us

.
Citations

Chicago: "Music from Finland; 23," 1969-05-08, University of Maryland, American Archive of Public Broadcasting (GBH and the Library of Congress), Boston, MA and Washington, DC, accessed August 13, 2022, http://americanarchive.org/catalog/cpb-aacip-500-154ds340.
MLA: "Music from Finland; 23." 1969-05-08. University of Maryland, American Archive of Public Broadcasting (GBH and the Library of Congress), Boston, MA and Washington, DC. Web. August 13, 2022. <http://americanarchive.org/catalog/cpb-aacip-500-154ds340>.
APA: Music from Finland; 23. Boston, MA: University of Maryland, American Archive of Public Broadcasting (GBH and the Library of Congress), Boston, MA and Washington, DC. Retrieved from http://americanarchive.org/catalog/cpb-aacip-500-154ds340