Public Affairs; Senate Commerce Communications Hearings 4/30-5/1/1969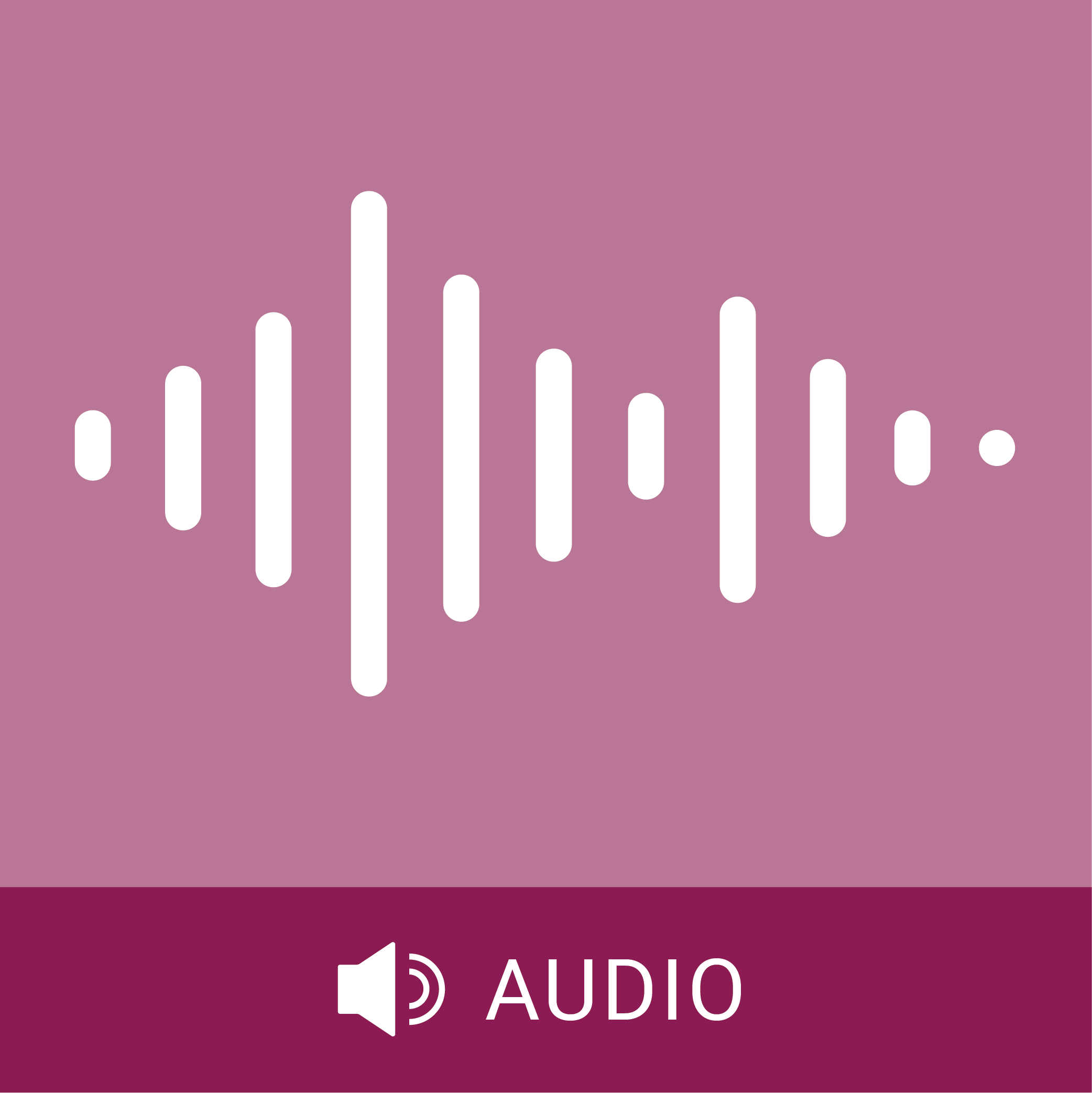 Right speaking the nation's capital and at this time the eastern educational radio network begins complete live coverage of the Subcommittee on communications of the Senate Commerce Committee hearings appropriations really the Corporation for Public Broadcasting. And just a few minutes from now Senator Jon Kyl story of Rhode Island will call a session on this committee testimony regarding Senate hunting for the communications extending its provisions sort of five stories in his place he is going to take you directly to this hearing. Begins hearings on one or two. Broadcasting Act. Nineteen sixty seven. The appropriation of 20 million dollars for the operation from private. For the fiscal year in 1970. And by extending the reservation creations for grants for the construction of educational
radio and television facilities for each of the next fiscal year the Corporation for Public Broadcasting which was created by the Public Broadcasting Act of 1967 is a federally chartered independent nonprofit corporation whose mandate is to encourage and facilitate. The expansion in the development of noncommercial broadcasting and program diversity in that medium. When the Public Broadcasting Act was a neck and neck the 9 million barrels was authorized to be appropriated to enable the corporation to come into being Congress I'm going to play appropriate it. Was that. This was intended to be the seed money pending in arranging financing friend to be submitted by the administration. Seems that because the new administration has come into office and
understandably the question of long range financing remains to be determined. The question is now. And today. During that time it has been in operation. It has made plans and in some cases actually begun providing broadcast programmes of diversity. And I must say excellence. Establishing an experimental connection distribution project and supporting and strengthening the commercial stations. And resolution of the question of financing a nation must have if it is to implement them plans it to assist commercial casting and if it is to expand its efforts so that it will as intended by the Congress to assist the cooperation along these lines swung to the bill before
the appropriation of 20 million dollars for the Corporation for the fiscal year nineteen out of the Seven Day. As these hearings progress at the committee and the American people have an opportunity to hear about some. Claims that the corporation has been able to accomplish its brief existence and gets a plan for the months a. Committee. Hearing testimony about the program of grants for the construction of noncommercial facilities provided under Title 9 of the public broadcasting at 3:59 to what extend the reservation for appropriations under that program for the next fiscal years. Thanks for the actual construction of television facilities for. Educational Television facilities Act of 1962. This program had an important impact on the growth of educational television.
The Public Broadcasting Act of nine thousand nine hundred sixty seven extend the life of that program and enlarged it by making grants available for educational radio facilities. This committee has been committed to the necessity of providing none. Broadcast facilities so that this service may be available. I said. It is important that they complete and reflect the progress that has been made under Title 1 of the Public Broadcasting Act and let can reasonably be expected in terms of new educational radio and television stations in the next year. The significance of commercial educational broadcasting and the role of the Corporation for Public Broadcasting cannot be emphasized too strongly. The benefits which it can bring to our society in measurable beginning consideration of this one too which is designed to extend this
most vital secretary of Health Education and Welfare Minister Robert Finch regrets very much that he is only able to be here when he has submitted a statement to the committee regarding the agency's position on this legislation. But your little person could have been here. And this is what he has to say. I think I want to make this clear. Question the witnesses here today with reference to this reduction ministration has cut the budget requests from 20 million under the Johnson administration has now confessed to 10 million to that program. From what Mr. Ffrench had to say. Incidentally I'm not I'm just. Casting act clearly indicates a legislative intent for corporations
activities actions until a satisfactory arrange financing adequate operating revenues from the sources and insulation from political interference content could be developed. 1969 the cooperation received a seed money appropriation of five million dollars to support its organizational activities and a modest amount of production activity a satisfactory arrange financing. The corporation is not yet developed. Ministration corporation are examining various alternatives for financing planning pending the make a recommendation to the Congress for its consideration as soon as possible. It will be necessary to provide federal support to the Corporation for fiscal 1970 to permit the cooperation during this critical stage of its development. The administration recommend extending federal support to the corporation at a
level consistent with modest and sudden ization of stage operations president has only recently assumed his office and key staff personnel are yet to be chosen. These factors as well as the existence of many of the demands of the federal treasury at a time when the president is endeavoring to reduce expenditure as the president in his revisions of the 1970 budget to recommend a fiscal 1970 payment to the cooperation of 10 million. Accordingly we recommend one to amend it to provide 10 million authorization for the payment to the corporation that the enactment of. A man with recommended in this report with the president's program signed Mr. Ffrench secretary Incidentally this letter is addressed to our chairman I warrant you met.
With Mr. De unification commission and any other of my colleagues was. To proceed. You may proceed. Chairman. Chairman. BAUCUS And. Other members of the many. Prison commissions. And. I want to. Communications. Construction. Making.
A commission. Missions for educational. Purposes. And for patients request to. Mention. Reservations at night. Stations stations.
Educational Television stations. Thank you so. Much For applications for. Educational Television stations and. The first 960. Stations. To get an. Education. Construction.
Existing educational television. Educational Television since 1963. Continuing. State to. My case is the missing ingredient. Television can reach its full potential state case for increased fines to me. Section 1 2. 5. Education. Construction of
fire such as maybe 1970 zation construction. And expected. To be 68.
Commission that would be a. Strike. From a nation when trying to make a. Stand. The president has provided expenses based on responsibility for allocating funds. I was allocated to the corporation consistent with
determination of the priorities which must be made by a community as a communicator an education. My. Position. I'm with. Consistent. On this question. Considerations.
Commission. Stations. Radio stations. Stations and. Nation.
3 system which. People. Want. Communication. Connection to a patients
right patient basis. 1969 the commission made three runs. On. Interconnection educational broadcasters and requests for information. State. Your state might face an operating expense of interconnections coverage from an interstate resolution passed. And it is consistent with the national policy expressed in the Public Broadcasting.
Was taken by. Chairman casting Corporation was created in 1967. I would like to get the views of the commission. As to what you think it is made. Of the people because it. Features the people of America. I mean something that is. A steady. Progress. And what are some of the good and what are the some of the foster care. Could you answer that. One time.
But we have been in close touch with development from the beginning. In fact. The cooperation of course we have been very active in connection. I would say. I'm pleased that we have a operation in existence. I am. Actually impressed with what they have. Accomplished. Enjoy every. Statement. A different research with.
My prepared statement here. We expect services to sort of and I believe we have seen some were ready. We've had some market system changes to. The fight Tory. By Ford Foundation days a week. This is a substantial accomplishment. Their presentation. Names I very. Much. Agree. I would say that we. Might. Mr. Magnus.
You know what. And I think the majority of the commission agree with that. We certainly do.
Resent it. When your country is a bust. OK I think I'm going to lose momentum. I don't think
somebody's. Actually talking. My good example
right now I'm. Going to buy a problem go through that. Program program. And every time I talk with
my lawyer talk about they have a plan and when I don't then I listen to a lot of. Congress which I think is not. Thank you I
know I'm not just like me and caring. I think when you're doing you remember the profile of Carrie expanding on the other thing. I've been doing. Oh I don't know
but. I think oh yeah right. Well I guess. I am. Doing something
and why I will take the time and write it up again as again now. Don't miss. That one. I hope you find a way
to let. My point thank you. Oh man oh the general television has caught up in a land of interest and not to get into some of these broke down. And you get is that any that going to be
element in this has got to me. And you're not going to get anywhere because it can be done and. It is a question of what do you visualize. And the mission of the commission in trying to improve television and make it real was in fact Senator we rely largely here on this principle of diversity which I emphasized earlier. And I do believe that some of the results that you. Expect Can way shape or dangerous statements are taking place. For instance you just made the observation that you think the educational may see John to be. A lot of people in the back at your heart.
Thank you. How much. Absender cotton has suggested just now that the educational message should be presented in a dull way that ought to be sugar coated I believe you use that expression. I say I think this is a an area in which the educational community can learn something from the experience of commercial broadcasters. And I think they are. I think since the beginnings of the first educational TV stations that we have found him taking lessons from the showmanship of commercial operators and I also believe that that the educational people by stirring up interest in the final issues have. Presented their lesson beneficial to commercial operators This is how diversity works. But on this question of Section Three hundred and twenty six we have a federal statute that makes it a criminal offense to use obscene or indecent language over radio or television. Am I correct. That's correct. All right. Now you said that you do not
have any authority on this. 326 to censor programmes and I quite agree with that. But are you telling us that you or the commission is absolutely powerless. That is a four letter word say you done any broadcasting media that is licensed by you that you are powerless to revoke that license and we can say that we're powerless we would bring any such offense to the attention of the Department of Justice for a prosecution under the statute that you mentioned. It would also be relevant to any licensing proceeding on our part. Well then you do have that I think we do quite sure why it's a violation of law a recognized exception to the First Amendment. Now would this necessarily have to mean that that person who so use that four letter word or indecent language would have to wait till he was convicted. No it does not mean that at all. I would say this a senator and. We might. Give consideration of one there what we see is a pattern of
behavior indicating failure of licensee responsibility or an isolated instance. If it's an isolated incident involving an individual I would say. Prosecution by Department of Justice with all the individual would be appropriate. But if it shows a pattern then I think it's I never want to correct that otherwise it's going to be very confusing to the public I don't want to get off on that tangent this morning because we're going to another subject that would truly be a last of the murder would come up for the role. So anyone want to know what get hard to find in the public interest for him you know about that and of violating the law. These folks are not looking for brownie points they're looking for the life that's the important thing what about the license. And I quite agree that you know I don't want government in censorship. I've said that until I'm blue in the face. And I quite agree with you know that we've got to be pretty careful on this matter of free speech. I think a man is entitled think if he liked and say what he thinks provided it because he doesn't
begin to both thin the people with indecent language and language that is not accepted in decent society. You know it strikes me that any station that indulged in this sort of thing and not doing it had not to be a beneficiary of a federal franchise in the public domain. And surely there may be some of these women that have minimal money or university stationary or don't indulge in that. I think you know what I've never seen any of the things we complain about on educational TV station. And I have a graphic to revise it.
What I feel is really what I think are surely less there than there is of what we're taught. I remember. How cool. I mean there are less than a lot of people
like that. Some of you know I. Brought my car so I.
Can Wear something like this one for the record. Education generally what. What were the worst of what would be their programming in general. What's a little different in some languages. Thank you for that. Well I can usually now on some stations do undertake to carry instruction and such. Sometimes schedule in a way that with booklets for Ada students but more generally they direct their attention to what I would call had no education presentation of
Oh but music and non in a lecture. Now I want to think that you will have actual letters of languages economics and in many instances but variegation is just about as wide as a number of stands there. I think university work gives you some way. Please. Take a moment we'll hear announcements and you hear presentation. When humanity is given I'm pleased that there's a great deal for education. I mean I'm sure that there is still much to be learned about how best to use this medium might send a katana suggested that we can learn a lot about how best to perform an educational function
as a matter of fact if this was the way it should be we're going to they are going to be very valuable. And you're talking about. Right Senator. Well you're probably right here. So Republicans are. Hearing and I nag when they hear the communication here that he heard in the First Amendment in the bill then yes the good news for the person next. To me and I'm saying you are perhaps you
used to might. You and I don't usin this among the various claims on the federal budget. Speaking only as a member of the commission and having a deep interest in the for the development of educational TV I expect I hope that even more money could be available may be made available consistent with our overall national interest. Yes I could say I really didn't ask you to comment on the priorities but I note that in fiscal year 1969 and 9 million was authorized and I mean there was a parade of them this would be on the administration's level that now branches not go directly deal the sectoral so
soon. Will support the cooperation and I let them run them out of room when the sad musicians play tunes on the recently assumed his office. And personnel are yet so. I asked them that and you know whether or not when they you know whether or not women 20 million 50 years. Oh I have no doubt myself but that they could you miss additional funds to good advantage. I think they have the organizational status and stature to do that. Again. When I was say is they could well use the money. If you could make it available consistent with national and one other question
that is it I know the administration he says. A lot of them was for educational radio. The general general revenues now that they're looking for financing in years ahead and I also know in the memorandum that proposals have been thrown up in the air when I might represent that tax and I love the one hundred twenty one and twenty million dollars a year or so and then another proposal of an excise tax on the purchase of my friends were going to go out and then attack the financing for a new program that money may be available from other sources in the year and here. Oh I think you should. But you will have to keep in mind that. This long
long range method of financing still to be counted and it doesn't appear that any funds are going to be available at an early date from that. Now that last suggestion that you mentioned the tax on sale of assets. Was proposed by the Carnegie Commission. I think that report was made in. 67. Right in expecting us. The final thing that I was concerned this morning. Oh I think you might get indicated in my prepared statement. The Commission hopes that they. Might get information on a continuing basis will be devised
for the question of. Committee for see some of the suggestions discussed at some length. Situation.
Twenty million dollars certainly providing
this type of public service. Mr. Chairman there is a system which creates educational television. I'm certain it's become really networking effect here five days a week. Providing six day or seven days a week network a day that's a big addition to their budget. I really can't tell you what you know what the foundation estimated was necessary. Remember they estimated it would take five million dollars is that right.
It will take funds in order of magnitude. Generally I mean we're talking about 20 million government and about some grants from some foundations the Ford Foundation for example grants. Well I think 20 million is talked about here is just necessary to get fully organized sort of seed money if you. Can do it for the development of a. Funding operation. Any suggestions that you can give any information. Mr. Mason Mr. Pace they can proceed as to how it should be funded on the funding. I believe the recommendation made by the Carnegie Commission is perhaps the most attractive yet to be presented that is to provide an excise tax Yes but I wouldn't say that we should conclude our studies on our
understanding department. I'm simply giving you the suggestion. Our.
Chairman. Our. Production is going to be attractive. All right. Gross National Product being what it is. Just seems to me that we should certainly find some method and allocate resources so.
The opportunity to enrich the lives of our. People. I agree with the concept but I find so many things in society today creating this expectation without funding. That is the disappointment of the American people. What's going on the government today in almost every field every field we come across is good ideas. Massive approaches to the subject matter but with absolutely no money to get the job done sort of the politics. Those are responsible positions for example the administration the Congress the commissions and the heads of these big organizations like the broadcasting industry it's a power that every once a big public broadcaster we're all for education for education at such a small scale that the whole educational system is threatening to be Vice President Nixon said brought down to its knees. The educational system
hasn't failed. The system the educational system. We just haven't had enough. We're not we're not. We're not. Asking this question. To make significant progress. I suppose you can say you made significant progress because. That's not necessarily. Not necessarily the commercial side of television but it's not because just a few. Responsibilities to start this operation is a question
for the licensing agency study on study. Study after study. The committee system in the study system but no action. Is it settled now we're going to have three interconnections. No sir not on that basis but we do have interconnection very substantially lower rates than commercial. Let me and I do have a letter this morning from the carrier proposing a bank right. Proposing a plan under which they would provide a service which is comparable in quality to that. Provided to the commercial systems. However it's going to take a little time to develop this up to this
time they have been providing. Networking by using what are called back up protection channels. Which have been subject to preemption and this is given some difficulties and a system has afforded substantial reductions over the costs that would otherwise have applied. There is now but in the totality of what's involved as I understand what you recommend it is really that the that the cost reduction which is going to go to the public broadcasting sector in a fact can be added to the total cost and then charge back over to the user section in the field isn't that Chris has been authorized by Congress. I understand that but I'm like you recommend such a system of allocating the natural resource and I mean the resources of a corporation in this fashion. In other words is this a legitimate exercise to say that you're going to provide for a selected group of people that they shall pay the additional cost occasioned by providing for reduced cost or free
interchange expenditure what you're saying and substance is that you can't come to the Congress and ask for the money so you're going to have been passed on to consumers so it's hidden in that what's amounts to. When this matter was presented to the earlier Commission didn't support the amendment to the law which permits service and bring our reduced cost but it is not in this. These costs will have to be accounted for. Now as of this time. But let me stop you Mr German but they're not of their only accounted for in the total. They're not accounted for and to the user himself they don't go back and say your percentage of the cost which is being provided in a service to the public broadcasting system is being provided and that's that much added to your bill in order to accommodate that or not is not in that detail. But isn't that in fact what happens when it is clear when it isn't that what happens. In the long run the cost would have to be paid by consumers that's right and I don't really watch if you are really fair if it were on your total bill as it would have been then you add to
what has caused really bearing the burden by going ahead and providing for the educational channel isn't that true and I doubt that if the amount of costs accruing to a single user. My reason of their service to educational TV was. Calculated what there that it could be significant. Talk to my significant enough that you consider it a major factor in what you're providing and you can't claim it as a major instrument in providing for the services for Public Broadcasting. It is what is the dollar value. Well it on Mount to five five to seven million dollars under the under the proposal as it was going to be at least three fourths then basically of what the administration has recommended it be allocated from the public treasury isn't that true. Now that is a significant factor. And in that regard is it not the cost under the plan that has been submitted by the telephone company that has not tied to final approval. A call. Would
amount to. Five to seven million dollars to interconnect to 91 stations. What I'm trying to put it is this situation that is a matter of public on that. Senator Harkin under the conditions have been proposed it would not be a burden on other users. It would be based upon what are called incremental costs they would be using facilities already constructed. And they would they would collect their bare costs. But without any added burden upon their. Other users. Well this is where all the whole question of preemption causes the trouble to now we have. Priced this point that. The law. Has set. And I contemplate a. Satisfactory service not one subject to preemption. I think that. One of the reasons for the. Difficulties that have come up in the
preemptions that you referred to has been a system that's been set up very rapidly that made you so fuck up channels. And. And for that. Reason there have been these incidents where substantial parts of a network would drop perhaps at a critical time. What can the agency where the company is now urging that this services must be comparable in quality to that of other users. Notwithstanding the differential which has been authorized by Congress. I'm not arguing now for against a free interchange except that it is considered to be a very significant impact part of the Public Broadcasting expense item today isn't that true. All right now in none of the statements that I've seen presented here and I think I've reviewed them all that are in advances according to the regulations is there any breakdown. That I have seen of exactly what the
totality of cost is really projected as it should be. As it is or as it's going to be and in all of these there is no mention whatsoever of the question of interchange. Now when do you think that if you're going to study a financial picture and going to talk about we're going to spend 10 or billion 10 million as Alex as recommended by the administration or 20 as recommended by this bill that you want to include the most significant secondary item as source of revenue also in making that decision. Well I'm sorry for you. While we can. I can give you a. Further statement on these costs and I've given in response to your questions. My They are. They are estimated costs at this juncture but I think they are in the range I think that I think they are. Adequate for the
functions of. Estimate. Yes I think that in appropriate money you've got to take cognisance so such operating costs of as inner connection and of what you have here is you have mixed that corporation enterprise you have a let's say it makes You're not alone coming from from the Congress from this action o the Federal Communications Commission. Private donations from the foundations now the foundations where you have them you have a most unusual organization here. I know you have one. Set up. By the government of course it's eligible to receive a money appropriated it's eligible to receive money from foundations. It does not become by. Operating an ATV in the sense that it would be licensed to operate a network or to operate stations. When it is authorised to provide assistance to autonomy stations. Program Development and for interconnection. In particular. It's a it's a sort
of a you know. It's a new concept. And I think. The fact that. We have no precedence for art. Should not deter us from making the most. Let me let me ask you if we can really say it's making significant progress how many channels and here that are Politan area are theoretically available. For I'd like you know a list of over 600 but I have before me here a list of television stations that have been authorized in each of the station and each of the states. Just yet but can I come back in the way I want to do it I mean I don't mind doing one either way and taking that right. But how many channels if they already live able in each metropolitan area. I do not have a net breakdown I do have a total of channels I know that were made available it's given in my in my statement I can. I would like to supply you with my list. And this will indicate the cities where they are available already and you.
Get some 600 infestation record really hundred and six hundred and sixty four station assignments. And run figures. But theoretically though aren't there about thirty nine channels in each metropolitan area vailable project television. I'm not unless you include CATV. Fuel and if you use this new technology with this potential of additional channels we could get that number but can't say. I think the two cities that have a maximum permissible for over the air television I was saying is in New York and I believe the number is 11 any instance how many jammy let in by 11. And how many channels are utilized in those in these two communities. I mean they're all on their operating. Yes yes but I'm giving you the total commercial and educational like
me HFM UHF. I wonder so into hiking If you're thinking about this are there someone special service we call an instructional television thanks to where we do have multiple channels available to distribute programmers find structural purposes to different schools throughout the community. Now those would not be this one. This provides a. Class distribution to classrooms and they're. Wanted said there are 31 channels in that service. Yes that's what I thought I might and they could be used to this media. Well. They went there. No it's. Those distribution channels would be useful in accomplishing the purposes of this and I would I take yes in other words a whole field education or a television and public broadcasting. Right. Right. Right. These are channels which should distribute themed programs from a central point or more than one central point
to school rooms where they are then converted to conventional television reception. And Jan I have more questions I I can say is I still think that the 20 million is so small. That it's insignificant. Maybe why abolish the whole thing and so we can't all of us here proclaim loudly we're doing a lot for education when we're really not. I think that's. Self-serving declarations of satisfaction acts as an aspirin to cure a cancer. If you want education if you want the education system to learn this country let me use this new method it's not being used. Everybody uses it except the education system. No wonder I mean and I agree with Senator Cotton. I mean. Education has to be relevant education has to be exciting it has to be massive that it has to it has to be something which created the FDA used the best brains. But as long as you're going to go. And. Pay him shoestring prices. Don't expect to have 20th century education.
Or other TV station university or even as one of the finest I think in the United States. Let's start here for each morning. Let's take university courses to furnish. Better. Still really. Twenty million dollars. The total market money expended on educational TV throughout the country. In every respect local structures school boards universities I think would be 20 times that amount. Right now the state of Washington has six operating educational opportunity station and. I'm a Gemini. I agree with you what they're doing the right way when you come to Seattle we're doing fine program we never saw. John I agree with you but I'm afraid that what the problem is. That. Maybe some of the people tune in but I'm afraid most of public's tuned out.
And this is a problem unless you can figure out a way to make this educational system so attractive that people can get Doun down on it. You going to continue to have all these crises a crisis at campuses is partly based upon that if you want to cure these problems you go back to the cause. And one of the things as I think we're giving lip service to this important media and I don't think it's really I said that last year and I repeat it this year and I think next year we'll come back again will be in the formative stage it's remarkable to me that we can get a whole commercial operation off the ground that other nations can get off the education of the. Others. Countries have public broadcasting. Japan has one's not censored it has no government control. And yet the United States we can't do. Senator I fully agree with you that we must find a satisfactory way of. Financing the system for the longer range and more comprehensive service that you.
Have next year will be back and will be back in the same shape will be our Whether going to 20 million or 25 million will be back with the same thing it will be great. Just as soon as we get developed I don't want double as I have. I mean that goes on in a great few of us have ever gotten out of the world alive and there's not a lot of people coming behind us and are looking for some type of leadership. You say very few of us have ever gotten out of the world alive if we want to be sure to write few of them. I think there's about two of them as I recall that where I am. I don't wish to seem to be arguing with you here. Good point I would insist that there must be a stock you must have a nucleus and I think we have one here. Far as I'm concerned it doesn't write like that. Like the senator from Indiana wants you but it's much better they're just a big hotel and it can get better and I think we're moving along with it. I remember the days when the pre-diabetic used to come up here. Setting aside for TV educational TV What do
you remember the time when you know I do. And we got a poem for each other the station the stew. Well I think the first one was licensed in 53. And we can do more. I'm glad that I can feel that way because we can do that. Janet let me comment on that just one thing. You get 20 million dollars that's the war in Vietnam this is a cost about a million dollars every 15 minutes or four million dollars a day just to give you a little bit of comparison what we're talking about. And. The point that I'm saying is sure education is better today education universities and colleges are better today. There's a problem on those university campuses and I think that's high time at least we deal not a long list of the results and going ahead and worrying about policemen and things of that sort but try to go ahead and expand the education system without a good educational system in this country. I get tired of the people who say our educational systems the cause of our troubles the potte cause of our problems is that we haven't really moved the educational
system along as fast as it should do. Good educators will tell you that every day and that the education system does become dull as Senator Cotton says. And you're not going to educate people with dull educators. And you better better go where the action is the actions with the people know how to put these things on and you have to pay for. You're not going to pay for it with. I want to know you got out of work. And. Don't get close to me you know I'm right over here. Well anyway I would like to have center Post story. A lot of this off the record just a minute. I don't we have a center I'd call an executive committee. We can dispose of our matter in the
back. We have a recess for. Washington. John in the United States Senate Committee on Commerce communications subcommittee hearing into recess for approximately 10 minutes. During that time will try and fill you in on some of the information we do not have time for the opening of the session. For the record the eastern educational radio network is beginning this morning complete live coverage of the Subcommittee on communications of the Senate Commerce Committee hearings for budget appropriations were 1970 for the Corporation for Public Broadcasting. Story Rhode Island called this meeting to order it promptly at ten o'clock. Outlined the purposes before the committee and recalled that this committee authorized nine million
dollars as initial seed money for the Corporation for Public Broadcasting. Just over a year ago and that only five million dollars was forthcoming. Now that I'm out to read the report of the committee calling attention to the necessity for financial solidarity for the Corporation for the next five fiscal years we are here today to talk about some 20 million dollars for this goal in 1970. We've heard testimony from the chairman of the Federal Communications Commission Mr. Russell Hyde. That we have eight other speakers on the list for today they are Mr. Frank pace Mr. Pace is the chairman of the board of the Corporation for Public Broadcasting. It will be followed by Mr. John Maisey Mr. Macy as the recently appointed president of the Corporation for Public Broadcasting. This appointment being made by the 15 member board of directors of the corporation Mr. Vincent gave us to us this guy is the president of the National Association of Broadcasters. Mr. John White Mr. White is the president of any National Educational Television. He will be
accompanied by Mrs. John Kani producer of the children's TV workshop. I might say that as the room was being set up for this hearing this morning there were some attendants working with a movie projector and screen I think that we should be seeing And for those in the radio audience hearing this afternoon just the soundtrack of some of the productions of the children's TV workshop under the direction of Mrs. Cooney. Also testifying before this committee will be Mr. John luring Mr. Loring is the president of Community Television of Southern California. This organization is the licensee of public television station KCET in Los Angeles. Mr. Loring will be accompanied by James Loper vice president and general manager of community television of Southern California. The last person on our list of those who will testify before the subcommittee today is the honorable Newton Minow. Mr. minnow is an ex chairman of the Federal Communications Commission is presently an attorney with the from of Liebman Williams Bennett and minnow. Mr. Mina also serves as the chairman of the Chicago Educational Television Association. He is vice chairman of the Illinois
Telecommunications Commission. His list of witnesses is not necessarily in order of appearance and in fact we've been warned that it is probably not an order of appearance. The communication subcommittee of the Senate Commerce Committee is composed of Sen. Vance hard give Indiana senator Hugh Scott of Pennsylvania senator Phil a part of Michigan Sen. Robert Griffin of Michigan. Senator Russell Long of Louisiana Senator Howard Baker Jr. of Tennessee senator Frank Moss of Utah Senator Charles Goodell of New York and Senator Howard cannon of Nevada this committee is under the chairmanship of Senator John Story of the state of Rhode Island. In attendance in the room this morning we opened a session with the Senate about a story in the chairman's position. Senators Hart cannon the Communications Commission were here. The Communications Committee rather they were joined in an ex-officio capacity by other members of the overall Committee on Commerce these being presented not as carton of New Hampshire. And Senator James person of
Kansas when SENATOR PASTORE was called from the room just a few minutes after we got underway Senator Warren Magnuson of Washington who is the chairman of the Committee on Commerce assumed the chairmanship of the subcommittee it was Senator Magnussen who has put this committee into recess for approximately 10 minutes just a few minutes ago. The Corporation for Public Broadcasting was established by the Public Broadcasting Act of 1967 as the federal government's response to the report and recommendations of the Carnegie Commission on educational television. A commission was sponsored and financed by the Carnegie Corporation of New York to conduct a broadly conceived study of non commercial television with emphasis principally not exclusively on community owned channels and their services to the general public. The commission was given the mandate to recommend lines along which noncommercial television stations might usefully develop during the years ahead. The Carnegie Commission was set up at the proposal of
Mr Robert Lowell of Boston. After discussion with his colleagues at the Lowy Institute co-operative broadcasting Council in Boston he proposed the establishment of a commission to study the financial needs of educational broadcasting and the manner in which they might be met. A formal proposal was then drawn up by Mr. Lowell and C. Scott Fletcher of The National Association of educational broadcasters. After a year of intensive work that Commission submitted its findings under the title public television programme for action the full text of that commission's book Public Television a programme for action including the report and supplementary papers to it was published in paperback by Bantam books in January of 1967 and in a hardcover edition by Harper and Row in March of 1967 much of the material to which the witnesses and our senators were referred today can be found in that report. Because today is ample proof that the second of 12 recommendations of this commission was carried out. That recommendation read in part and we quote We recommend that Congress act promptly
to authorize them to stablish a federally chartered nonprofit non-governmental collaboration to be known as the Corporation for Public Television. An interesting exception was taken by the Senate Committee on Commerce as it considered Senate bill 11 60 the bill which followed the Carnegie Commission Report in their First Amendment that they proposed and passed the time television was stricken. In each instance and the term broadcasting inserted this was done in order to more accurately describe the purpose of the bill and its intent to include radio as well as television within its scope. The title of the act was then amended to the Public Broadcasting Act of 167 rather than the public television Act of 1967. When a corporation was established as we noted before there was an authorization for some nine million dollars which Senator pastoring referred to as seed money and its intent. Was to operate temporarily on that amount. There was of course only five million dollars forthcoming from the Congress. Today we see the corporation returning here to Washington and seeking an
appropriation of some 20 million dollars to cover operations for the fiscal year 1970. The first witness before this subcommittee this morning was the honorable chairman of the Federal Communications Commission. Myself Hyde and Brickley recap some of the points of Mr. Hyde's address to this group. He began by saying. That the commission was very much in support of all of the stated intentions of the Corporation for Public Broadcast the report of the. Committee of the Senate communications subcommittee which went forth just before this hearing and that they wished to see adequate funding coming up for educational broadcasting in the years ahead. He said he believed the bill was necessary to continue the progress in making noncommercial broadcasting a truly vital service to the American people. Commissioner
Hyde said the channels are available and the desire of state local communities and educators to fully clear needs is drowned. Money I just so often the case is the missing ingredient is that many more operating stations will be needed for educational television to reach its full potential and that many states are now planning statewide educational broadcasting networks which will need increased funds. He said it would be helpful to educational interests and those planning to enter the field if they could have a more definite idea of the amount of money which Congress intends to make available by appropriation. It should be noted he said for example that of the 10 million five hundred thousand dollars authorized to be appropriated for the fiscal year ending June thirty nine hundred sixty eight and none was appropriated of the 12 million five hundred thousand dollars authorized or appropriation for fiscal 19 the fiscal year ending June 30 1969. Four million dollars was appropriated. That's in the current fiscal year four million dollars is available to meet applications for projects seeking more than 30 million dollars.
The Germans out of the commission broadcasting in the light of an added diversity as a constructive supplement to the commercial broadcasters Service Commissioner Hyde said that commercial and public broadcasting can exist side by side. And that each will strengthen the other Senate about story is back in the room sound of the gavel and will go now to the chairman of the Senate communications subcommittee Senator John Best Dori of Rhode Island. Yeah. Like.
There seems to be a slight delay here in the in the room while people are getting myself situated. Senator Cannon was. Interrogating you know this guy. I don't think he had not asked any questions I don't know if I had any. Oh I understand at least he has some quote mine. And they're right there in the midst of an executive session in the next room and we have. All these busy people here I would not like to delay this any further. So why don't we arrange it this way. Would you mind stepping aside from my very point and let Mr. Pace testify. And then if anyone desires to ask you any questions or we can bring your back bring your way if you know. I mean you're obviously in the right mind I'm going to take the rest in a second please.
Coming in from the commission I will be Mr. Frank pace Jr. chairman of the board of the Corporation for Public Broadcasting. Mr. faces now that's more of Senator story staffers gathered about him. There is an executive committee of the Committee on Commerce meeting going on in the room just adjacent to this one and it looks now as if Mr. Pace is about to begin getting back now to Senator he will interview and introduce Frank bass Jr. chairman of the board of the Corporation for Public Broadcasting. This committee of course is just going to have a. Very distinguished Americans. This nation in various capacities. In our interest. And in what we consider one of the most dynamic. Programs in this decade. Educational Television.
Without any coverage. Mr. Chairman of cooperation. The president. Prepared statement that I would like to submit for the record for more personal this particular program and. For the record address. SENATOR PASTORE director testified today. Unfortunately in Frankfurt Germany a cultural leader in fact.
And with the chairman's permission I would read only one. Paragraph of the letter in the record in its entirety. I may only see the function of commercial television if it is independent. If it is permitted to do a job it can be of the most crucially important in gradually curing the malaise of themselves under privilege. Sam and I hope the latter may be included in the record. Well I'll say this. Last week. I had one of the most exciting and exhilarating experiences of my life. This man is quite a violinist in my state and is a conductor of the symphony orchestra. Me on the telephone he reached me here in Washington and asked me if I wouldn't participate in
this program and that I am an American. But it was new to me and they came to my office in Providence and they played off this record and I listened to it really for the time being. And then they gave me the script that I was supposed to read. Well. I went to this the fair and I got the surprise of my life. There they had their they had these youngsters junior high school and senior high school 50 or more of them. It was almost. It was the most exciting and excellent performance I've heard in a long long time I mean the pieces they played were classical classical music. The timing was superb. There was no question at all about how the devil you ever got these youngsters to do this is beyond me. As a matter of fact the public the public there was. So surprised that they were speechless. And then of course they asked me to make this reservation
which I did. But there was a performance there that could could have been broadcast if someone took the time and the trouble. To give it the same emphasis we give to some of these violent things on the campus. Well America is beginning to get the idea in the rest of the world is beginning to get the idea of the image of America. Which is an awful thing. I maintain that our youngsters are still good. I have three children of my own and I couldn't be a proud of and I wish that blessing on every father in this country. And these youngsters. Played with such delight and so proud and it was so fresh and so clean and so wholesome. And no one picked it up the next day I picked up the morning paper there was a little story a page in the afternoon on the Saturday edition which is devoted to youth there was hardly a word or a picture.
I say this all right guy. I think we've got to tell the world what's wrong about us. I know it's new people commit acts of violence. I realize that the newspaper should publicize that. But what I'm trying to say is what media in this nation devotes enough time in depth. To bring to the American people what is good about our society. And that's where people have a tremendous opportunity. It's too bad that the cameras weren't there that night to record that and to show it to give it as an example to give others an example. And I tell you very frankly I was overwhelmed. I was overwhelmed. And that's along the lines of this great conductor. This is I've always said here let's use this media in the public domain to lift up the minds of people to raise their
sense of morality rather than drag it down into the gutter. And this idea that you've got to be risque to get a higher rating. You got to indulge in four letter words in order to get an attendance at a performance. American society is not that bad. And there's a lot of there are a lot of good people in this country who would like to see something that's fine and wholesome and this is your opportunity. And I hope that I hope and pray that used to its fullest. Senator you couldn't have said words are more meaningful to John and myself. I have chosen to devote a portion of my life. To seeing this column to be in the car as I step now. Apart from the actual operating responsibilities it seems to me important that I give you my own sense of what this thing can be like yourself. I deeply believe in the essential
good of this country. I believe it is ever present but rarely seen. I think we have an opportunity to reassure not only America but the rest of the world that there is a quality of heart and mind and spirit that thoroughly pervades this country. I believe my discussion of what Senator Cotton had to say. Senator Markey had to say that we can do this in a fashion that will be challenging and exciting and meaningful to the American people. We use things we can do. In fact Senator Cotton is concerned. About the basic dollars of the program is in my judgment one of the cardinal reasons why we should not be restricted in our opportunity to grow out of the limitations that I would say for the record that we receive five million dollars in the Sunbird of this year. You don't change a great institution in five miles. We
recognize the limitations and we think we can reach for them and we think we can correct them. I should say you sounder that. At the time when I was appointed and confirmed. This committee when I was unable to appear before you I knew only generally of the function of public television in the year and a little more. It is to be very close to my heart. I believe it is the most exciting affirmative social instrument of times it is effectively developed in the course of my remarks. I hope to establish to the satisfaction it was a committee that it is being soundly lad and effectively developed because that's really the question.
Nobody questioned the value of the real question is are we organized to realize and I believe that we can demonstrate that we are. Because of the fact that we did not have a chief operating officer of the board and a more intimate responsibility in the operating area than any other board of which I am familiar. We were forced perforce to maintain. Basic operating decisions in the early day. We passed upon the selection of stock. And we made fundamental decisions that brought us into the pattern of the operation. And so speaking for the whole album we have a sense of intimacy with this operation that I think rarely exists. I would like to say to you if I might. Mr. Chairman that I see you in this remarkable vehicle three or four great opportunity. The first is in education not just
supplemental to the school but in life span education. It starts at the age of two. And that value laid from two to six is one of our primary and commanding requirements today that is left untouched shall sit for 20 to 30 hours in front of the open television set. I see you are supplementing in many useful way the values of the family educational system to the dropout to the disadvantaged. In the course of strikes I see us playing a role that is happily beneficial in a way as we experiment as we can. They may choose in the formal system to use some of the more advanced practices that we are able to indulge in adult education which is not in my estimation a truly identifiable term. I see us realizing the real potential of education and education I think is to stimulate in man's mind the desire to
learn more and this. Public broadcasting can educate and give more opportunity in a great variety of ways to our citizens to upgrade themselves not just culturally German but in their own vocations and professions in the use of leisure time which is growing increasingly great in a home in meaningful fashion. And finally I see. Providing sensible and meaningful value to those who have retired who still have much to gain from the international exacting service and much to gear and if we can find ways to use that very valuable and motivated section of our society then we move forward. I'm not satisfied Mr. Chairman with what we've done in the community. We are close enough to them. We don't know what we can do. Our values are to stablish there yet give us the chance and we can become a viable factor in meeting some of the really great challenges that are
faced in the community. We can permit the community to regain a density if we're given the chance. Father I think you are. Literate you are in music. We have much to do. Not in a high level cultural but in a broader meaning to the life of our city. Within our rights and the exciting mad unity people bring a sense of excitement of the liveliness that makes us and looked at my associations have been more like the physical sciences and I watched men and women from 19 to 30 Arabel. So I think we can do many of the things that happen
in the physical sciences and I hope Chairman we have better products. Chairman dressed myself to the area where we basically work of 20 million dollars that previous administrations are running the organization I want you must realize I should say to people I am indeed a conservative. My it is my belief that people like run
for the world as a result. We took no person on the staff of the corporation until I had served a period of at least formally off saying we would not take them on and they had to take the risk. I think that people in the car with that are the kind of people every one of these men with them subject to Mr. Meigs assessment. I believe it's 50 staff I believe. Mr. Macey does any organization have to be stamp members and we're going to state we're going to have every man every woman do more than they're capable of doing.
I believe today Mr. Chairman you have a staff that you I would comment if I may on our most important responsibility and that was to make John Rockefeller who headed this committee or was on it less than 200 a day. And when they first submitted the first thing they submitted to the board which was that of your burns that much. Chairman and I have been the most impatient member of your I have felt you needed to get on with this so we could get on with the job he said since you have selected. I would say that he was worth the wait. I believe I represent the sentiment of this entire situation of leadership and most importantly I imagine a rally attack to bring together the
normal operation that we need. So we still have places to go including a man our technological and practical. The range of the technological future. So our stations can be the beneficiary of technology and not the technological game that man is yet to be selected. He will be selected with the same care and consideration that was given to the other situation I would say to you Mr. Chairman that there has been concern about. Independence of this sort. Say he's been raised the problem of whether we would be employed in terms of programming the basic means of funding programs
and in the Summerlands. 13 14 that I have been chairman of the board of this corporation I have never received a letter or a telephone call from any member of Congress or in the administration or seeking back any form of influence for what we did. I believe that there is a basic And I think you'll understand that this is not territory that should be trashed for stuff. And for what it's worth you set it up for this purpose and we intend to support this over a period of time. I see rampant in this area. I have not been exposed to this in any way and he has said to me exactly the same thing. I want a quick word to distinguished committee about private finance and let
me say I was part of a comic relief because I felt that here were men who really understood the name of the game. We could be in a way asking the hard questions of whether we were qualified to do what could be basically believe. In the private financing which you very lightly have said to the public but we feel seized with that. We do not feel that the operating stack we work with what we retain here a special invite. We have private industry a very high level and came with a peer. Time to assess the opportunity for private financing for the Corporation for the state and these are
two separate requirements and we put the station's requirement for an aerial requirement sack he had in a very thoughtful assessment like to provide it to the chairman come to the conclusion that it must be understood what we are what our capabilities are to reach what we mean to America. Or you can talk. You cannot just go out and say we are good people. Do something for us. We have to identify high capabilities and we have to prove our case. May I play in that regard in enhancement of what has been said here. This committee will back this up. That we received from the Senate and the House in this regard. Back pat the race private. Knowledgeable people we are to be supporting public run and they are
not going to contribute to merely maintaining an inadequate status quo. They want to be part of something that is moving and grow like tails on a coin they're tied up to this point. Thanks for the question. As against the five million that we funded. How much of private funds did command to match that higher figure to identify I would. Quite frankly among other things the records that aren't taking are not. We hope they will be by the time we have been in time. If I had to make a yes to that. I would say it was 60 to 65. If I were talking about universities surely private I would say it ran in the order of about
25. Perhaps the question more funds were for the Corporation for the corporation. Here is the president of the Corporation for Public Broadcasting broadcasting from private sources. As against the 5 billion that the federal government put out but seven million dollars and the organization of the corporation that stimulated that almost 50 dollars from states and. No no I don't want to concede the point I was getting at you did make a very
very fine logical point. And it was very impressive. Unless you get a sufficient support from the Congress and the administration on this to get out of the enthusiasm of other people to make a contribution towards it can find a direct payment or whether or not it goes into trying to do is immaterial at this moment. But fundamentally fundamentally the impetus and the enthusiasm and the spirit of the girl a lot of what happens in the corporation itself in order to stimulate this broad interest. And I think that was the point you were trying to develop. And I think of educational television or public broadcasting we had about 65 million dollars. Finally very quickly dressing myself what I think is the key issue and that is can we manage 20
million dollars effectively and do we need to the committee and if I may be taking an example I would like to identify to you why I think the amount of money and time. Twenty million dollars is going to enforce a vigorous form of self-discipline in order to live within the 20 million dollars. Harkee have pointed out. One of the areas Mr. Chairman that have great capacity to be affected very young. This area from two to six has become a very compelling part of my thinking and I am convinced that it is a formative period not only education but at the deepest and most careful kind of thought rather than leaving purely to write what comes before the people.
We have at the present time a program that will run. Well in the order of 8 million dollars to which we are making only a very small contribution. We have also sought a card. We do not believe that you should rely on any single program to reach out into other areas and have been fortunate in finding private institutions or private persons interested in providing matching funds to move forward. I would say to you Mr. Chairman because I dream of the day when there will be a central production station for children alone addressed suddenly their interest requirements education and bad. I would say to you that we could spend 10 or 20 million dollars very well just on that alone.
Very well just on that alone we have allocated two and a half dollars and therefore I say to you that it is not. I have attempted it that way. We are careful planning people. We've gone very carefully about the selection of staff that we brought our capabilities are really remarkable in Germany in echoing what Senator Magnus and I now say to you that we must function at this particular juncture that have been here and therefore to me it is key that we never lose opportunity and we will still have to exercise the highest level of self-discipline in order to see that the priorities are properly. Thank you very much Frank pace Jr. Frank Pais Jr. chairman of the board of the Corporation for Public Broadcasting giving testimony to the chairman of the
Senate Subcommittee on communications of the commerce to continue with us live coverage following a break cause for station identification. This is the eastern educational radio network. This is WGBH FM 9.7 like a cyclist Public Radio in Boston. Thank you for you. You are listening to Live coverage of the communications subcommittee of the Committee on Commerce dealing with appropriations for the Corporation for Public Broadcasting for the fiscal year 1970 just introduced in beginning his formal statement is John Maisey Jr. the president of the Corporation for Public Broadcasting. The challenge which is a mention says Mr. I have. Mr. Chairman. I'm late. Taking your time to read it all if I may like to highlight the points in it. I'd be happy to point in greater detail if that is your desire but we will
do it. But the statement in its entirety so it could be read with continuity. And then you make any other. Observations your flight. Thank you very much. I echo what Mr.. We believe we have established a solid foundation for this enterprise. The mandate was given by the Congress in the 1967 Act. My responsibility to work with the stations and the production units and other elements. Public Broadcasting in raising the quality of the service to the American people and in strengthening public broadcasting for its diversity was intended. I come. In the chart to my left and you're right. Look a 180 in the interest of
course that exists at the present time. In order to put them on the air. And the areas are those that are protected for a time. This represents the universe with. The managers and the board of directors. There are organizations that support the station have a committee to write a program that represents public record. My position here today is to strongly support. One to work through. With IT provision for increased work relating to 20 million dollars for the corporation. I would be remiss if I did not also. Emphasize the related import.
Of the provision to extend the authorization for the still corporation itself does not have an operating responsibility for the disbursement of those funds for the purpose of increasing facilities and capacity that is the responsibility of the Department of Health Education and Welfare. We do believe that it is very important that facilities and programming really. Because if a good program is developed and cannot be delivered we fall short of the objectives that have worked. I'm going to ask a question. Go any further. I noticed that there's quite a saturation along the Atlantic seaboard of the Southern states New England states and as we go towards the west. There's less of it. Because of population density. Yes it is basically a reflection of population density at the present
time. Fifty eight million homes was telling. The public broadcasting system is reflected in the. Region. Forty six million of those homes are some 12 million homes therefore that are not in any position to receive. Broadcasts of this type. I view one of the responsibilities of the corporation to work to make certain that those spots have service as soon as it is economically feasible to do so. Clearly the programming that is to be offered. Is beneficial for the communities in which stations exist it is also beneficial for other parts of the country. So that I because of the corporate line overseeing the total system. Even though it does not have direct responsibility for each and every state and instead is exercising leadership not coming out of those stations and
ensuring that they have the means. Both in terms of facilities and programs to serve the communities in which they exist. The dollars that we're talking about here has been reiterated again and again is 20 million bucks for the coming fiscal year. Mr Pace indicated the interest of the corporation have that amount supplemented by funds that are forthcoming from private sources. So we're thinking in terms of a market work 1970 20 million dollars plus 1 million dollar private sources or right or a roll of 24 million. During the first year the corporation has had five million dollars for two million dollars in private contributions started its existence has been the seed money which the corporation endeavors. 90 percent of that money or something in excess of 6 million
has been reserved for a variety of programs which the corporation has judged. Are necessary in order for the mandate. I'd like to cite a few of those programs. One of the most important and one of the earliest. Corporation action. Was to provide a grant of 10 million dollars for all of the states in order to their service to the communities in which the. 10 million you can't do that where you see this is the trouble of dealing with the figures that are coming in. Man returned to the diminutive figure can and correct myself and our stations across the country to extend their service to
their community. To date a million three hundred and sixty thousand dollars. Has been committed and approximately 270000 committed. I think it's important to recognize these stages have different forms of support governance some of them are community stations in that they have community leaders or. Others are at work in Alabama. Pastor. Others are like just on the campus of University of. We hear of a school board in a given community now before you get off that list. I may see what would be the consequence. If these commitments were not made. If these commitments were not now you say that you are allocating what 1 million what but is America one. One million three hundred
thousand and it is a direct grant. This is out of the seven million dollars that is now in here. For the corporation this is a grant for the first in the corporation you know out of the money already available you're doing that already. Now when I talk about your planning I'll indicate. We're projecting an increase in the amount of the grant to the individual. All right now would answer my question had you not done or if you do not do this what happens. What happens to these stations and what happens to the program. The stations are handicapped in carrying forward programs develop. On the basis of the grant means that they will be forced to find other means of financing. That program ever closed down. Yes. Against the 1300000 out of the seven million dollars out
of the request for the 20 million dollar authorization how much it will go towards this purpose I will I will come you're going to develop that cover there again. Look let me say Mr. Chairman that initial review of the result from these brands has been very frightening. We have had an independent assessment. That money has been used in the various communities. And we've seen that it has had it in you to render increased services in the community. To put a pool or on the air provide special programs for the inner city. Do to put television in the process. Look you're a candidate for local law so the agenda of the corporation stack. Is that these funds have been well plotted. And that even though this small amount. That was available.
It was used in like fashion by the station managers to create their impact. In the local community. In addition to these grants across the board. Corporation has invited. Us to submit proposals for more extensive program. Or rather a larger amount up to $50000. For programming judged to be necessary in the community. And programming susceptible. Distribution over a regional or national network would provide the dual purpose. Of regular programming delivered in the community and map the inventory of program available for distribution and is the quality and the effectiveness of this of these programs revealed by. A corporation. Misting our reliance upon the good faith of the recipient of the money the
corporation in each case has requested the state in applying for the grant. To give the services they intend to meet and provide through the grant an indication of how the plan is going to be used. So there's there's an initial review. And then any chairman there is a requirement that the station report back. On the results that they receive and assess the impact of that program in their community. So there is a corporate follow up that will also be helpful to the state in the community itself. Corporation has already provided several grants to support certain programs that are nationally distributed. For example the corporation has provided one hundred twenty thousand dollars for the national distribution of the world press review program which originates in
station KQED in San Francisco. And also money for the program that originated here Washington Week in Review. Via funding to develop national programming that can be delivered throughout. The total amount that is involved in grants today. Committed. Is a million and a half. The next area of corporation concern has been. In response to a specific mandate of Congress in the act namely the matter of the interconnection corporation has worked with the FCC and with the telephone company the development of a crime in connection. With it in its initial six months has brought together a hundred and thirty eight of the stadiums. For two hours of primetime five
nights a week. That has made it possible for the first time. To have live. Simultaneous delivery of programs across the country. Programs originating at a number of different points in the country. This action has resulted in an expenditure where the six month period of three hundred fifteen thousand dollars for our corporation at the present time the corporation is in the process of negotiating once again with the telephone company in order to work out arrangements for it. The interconnection into additional hours on additional days and with a new baby involved. Is very much in the. Action that is taking place under the Corporations leadership. To. The interconnection in a productive programming sense.
Corporation provided to the National Educational Television in. An amount of global warming or a series of grants to permit the development of public affairs programs that during the six months could be delivered to the state in the interconnection. Program to be successful and do the stations across the country and in every dimension in their in their total national program. When you were in the statute the corporation is called upon to pursue diversity and excellence in program. That mystery has indicated this is let into the whole area of programming for children to play for the preschool children. Corporation has been working actively with the Children's Television Workshop. The organization that is developing a 20 week program started
well. At the preschool child. You will hear more about that program from other witnesses. We also have with us a refill. To illustrate the techniques we feel are exciting and stimulating and really educate for this particular group. Can you give us an example of a program for these children. For example this is a this is a combination of. Puppet music and animation. To bring to the child. Understanding better understanding. Viral initials for me are the alphabet. And numbers. And other very fundamentals of the attack the reason why I ask a question that I understand we're going to have a demonstration. That's the only thing is that a demonstration doesn't get in the record. And that's reason why I want you to explain.
You are so happy for you. This is the director of that program and I'm sure he will be rather was an extremely important project. We will see an extension. Of service to children. Public record. What is our knowledge of the supplement to the Head Start program as a television version. Head Start is a supplement to what is a surprise to. This applies to all sectors of our society as against those they're underpaid. 19 there are 19 million youngsters under five present time this is seen at that group. As an educational experience before going to school. As Mr page indicated they sure the children sit for many many hours in front of the television now is hopeful that the programs such as the Children's Television
Workshop they will receive information and interest that will will be exciting educating or making great efforts to do assure that this is not dull. Education and I took my one are that your own that will be it will be targeted generally or just a reaction in the 9 to 11. Period in the morning. And in many stations it will be repeated again in the afternoon in order to get an even larger audience of children. Can I ask my last question. Do you coordinate those that are with the. Head Start program. Yes or back portion of the funding for this project comes from the federal government with an involvement of the people in the Office of Economic Opportunity with Minister the Head Start program. How much money. Federal government investment in the first year of the program.
Is 4 million dollars. Or a million dollars and. 5 million we gave him for the whole thing. Four million dollars provided by the federal government to write a program fund. For this particular program that's still needed to be on a minute. By by two and a quarter million dollars from from foundations and the corporation is also going to OK be funds to complete the project we need to look at when you're going beyond the first year projects such as this. I would certainly agree with Senator Hart these earlier remarks really early or con. That it is it is wasteful and even dangerous for us to build up expectations because we can't continue to seek and to deliver. And certainly this is this is of utmost importance in this area where we're dealing with our youngest. In addition German corporation has expressed a concern about
extension of programming for continuing education. First step on in that in the process of meeting that meet has been to survey. What is presently being done in continuing education on television and radio up to the present time and to some assistance from educators as a top priority should be in order to contribute to continuing education. The commission preparation has reserve funds to apply against those priorities again given the seven million dollars. Now back. To the three hundred seventy five thousand dollars. So this is another segment of programming the corporation. You can be frank with you it's action and through it all that I've mentioned. Television almost exclusively here. It's very important to recognize the corporation has not overlook its responsibility with respect to public radio. During
this initial period here today the corporation has undertaken the first review a study of what existed. We found. That it is a picture of diversity and frankly a lot of the new year. There are some 400 stations presently authorized only 20 of those are am stating. They are not distributed here graphically to give evil effects even in Russia just for time. So there's a great deal that needs to be done. You'll be seeking advice in developing an action program. In the meantime. We have invested nearly $400 dollars you know. Right to assist in strengthening. Program background or delivery on radio this is support for some of the existing agencies in the real deal.
Let me assure the committee. That there is intention present and hope for the future to continue to work. Radio. Corp. a document initiated action in what we described as the not broadcast activity. This is an effort to provide support in a variety of ways. To enrich the entire industry. I'm particularly interested in the initial steps we've taken. To improve staffing and the skill of the people in the industry. One way of achieving higher quality is to work for a larger number of high quality people. The national action on the part of the corporation was to step. A number of. People into the stations across the country. Some 12 here are. Working with people that
step in improving the quality system. In addition we have made grants to those who are engaged in the development of a Foretelling grant that we hope will lead filmmakers to look more or tell for where their town. Now what are our future plans and feel that we have. Here that we have the capacity to take some action at this moment in history. For the recess of growth it is now almost 25 minutes past 12. And I thought that rather than break the continuity of what needs to be done in the future I think we want to start a brand or two o'clock in the factory to recess until 2 o'clock recess.
Comedian Senator John as recess was meeting until two o'clock that we had chairman of the Federal Communications Commission before the subcommittee came back in and asked Mr. Hyde if he would consent since many of the members of the subcommittee have been called into an emergency executive meeting. If he would consent to come back later additional questioning should there be a need and then called on Frank Pace the chairman of the board of the cooperate. For Public Broadcasting he submitted a printed report to the committee which was entered into the record and then made some statements. We're going to read some very brief highlights from the printed report to back up what you've already heard from Mr Pace. He said Pres that it was in the report rather he said
that it was to appear in support of the authorization of 20 million dollars for the Corporation for fiscal year 1970. He did not propose to review the accomplishments of the organization and of public broadcasting in general leaving that to John Maisey from whom we have just heard the president of the Corporation for Public Broadcasting. In Mr. Pace's statement. The question What is Public Broadcasting and then answered it by saying public broadcasting is many things to many people. It is self-improvement courses to many adults. Mr. Rogers to children child to many women and some men new and traditional congressional hearings and primetime and thoughtful public affairs analysis of current events news in-depth and frank discussions on all sides of public matters. Good music and great conductors. Growing supplement and alternative to commercial television and perhaps most importantly a creative community course will talk with each community an opportunity to look inward at itself.
The. Senate of Astoria is now asking this that this room be cleared so that certain administrative details can take place in preparation for this afternoon's meeting. And so we will adjourn our coverage until 2 o'clock when we will once again bring you live coverage from Senate room 51 10 at the new Senate office building in the nation's capitol of the Subcommittee on communications of the Committee on Commerce looking at the Senate bill 1 2 4 2 a bill calling for 20 million dollars in appropriations for the fiscal year 1970 to support the Corporation for Public Broadcasting. This special coverage is made possible through the cooperation of stations WGBH FM in Boston and in Washington. The facilities of the Eastern educational radio network and the Eastern Educational Television Network. This is Robert speaking from the nation's capital and this is the eastern educational radio network. Port Port Said as a hit as a possibility I will let Jenny hundred three hundred eighty
seven hundred eighty know in order to cover some three hundred thirty seven cities. There are no specific plans as yet formulated to go to that number and clearly that number is well beyond the reach of the funding that to vailable in facilities now. Certainly the corporation wants to work with AGW so that we can bring together facilities and programming for any further expansion of the total system. My interest is primarily to talk with you about the twenty million dollars. Which is the authorization level in S 1 2 4 2. As I indicated earlier the 20 million dollars would be supplemented in our planning by 4 million dollars that would be secured from private sources. Consequently as I have laid out on page 12 the structure for 1970 would include
several different areas which would be funded for growth during that year. If I may I'd like to point up that table. It shows that in a television station in regional operations would be funded at a level of five point two. Production of snatching out a gram of the why's and the Senate commerce communications. Mr. President as I referred to then provide support for stations. Also would provide support for the regional arrangements that have been made up in various parts of the country at the present time they're sick so this is becoming for me to say that this is the in my to figure over the million 300000 it was in the 5 million. Yes or this this would this as I'll indicate in a moment would provide thirty thousand dollars for each
station during that this coming they would use it at any minute that they would use this money for weapons they would use this money for the purpose of further development of their own programming to serve the community in which they operate. This would be money to make their performance more responsive to the needs of the community in which they operate. It would be a matter of the station determining the actual programming that in which this would be invested. With the corporation reviewing their request in those terms and then allotting thirty thousand dollars each licensee for the now. You see the point is that. The previous administration has had 20 million. This administration is asking for 10. Now let me ask you this question if it can be answered if it's a little too complex and complicated or unfair you just tell me in the event that it would 10 million authorizations to 20 million. What would happen to this figure of five million two
hundred thousand. Is anyone a question. No it's a fair question you have to cut that in two. We would probably have to cut that into the reason I can't be more precise than that is that clearly there are certain costs that are going to continue at somewhat the same level regardless of the size of the appropriation and how would you how would you make this cut. Would you cut the amount you give the station or would you cut the number of stations you'd get the two. In all likelihood we would cut the amount to each station because we feel that this particular aspect of our program is an effort to meet the needs of stations across the board. This is a minimum grant to support their activities. We would feel that this should go to all stations who qualify and present their request for it. Now are these educational television stations having trouble filling up their program schedule. They in many instances they are again I hesitate because it's very very
difficult to generalize with respect to the stations because they vary so greatly in their resources and progress and they don't look at the television chart in the newspaper you find so many blank spaces when it comes to these educational stations and the question I'm asking is if you dry up the programs what happens to the station in the long run. I mean it's like everything else is like putting in a little bit of there in the time it's going to blow out and go flat on you need to set them out of there to stay up there and do the job it has to do is right. You have a station that has to be run you get the post now going to be there no matter what your programming is now how much of a load can you carry or not carry that will make the difference between staying open and closing down. And that's that's what I'd like to have you direct yourself to or some other witness direct himself to the fact that he gets too little help you might as well not get any at all
because it isn't going to do any good anyway. That's right. And I think that this this this go no go point is going to be different for each station. And I think it might be helpful when the station managers testified to give an indication to get an invitation from them as to just where they see that point entering in their budget and in any event not any of these stations will get more than $30000. That is right and that's that's the basic purpose of that I don't know. That would be supplemented by the second item which would be the production of national programs by the stations. These would be additional grants for programming in the stations which would be available for distribution nationally. The third item is production of programs by national production centers. Six million dollars that's the NE T operation and any other national production centers which might be
developed over this period of time. And the fourth item is the one that Mr. Pace emphasized the production of programs for children 2 and a half million dollars so that you have four television out of out of the 24 million dollars fifteen point seven million or 65 percent. Then under radio we have a provision for station support in much the same fashion as support for television stations. From then in quarters three quarters half a million for national programming developed for use by radio stations and finally three quarters of a million for various efforts to reinforce and strengthen radio broadcasting through talent development promotion and activities of that type so that would mean 3 million dollars for radio. Now it was one eighth of the of the total budget. Now that's a rather nebulous characterization. Talent Development.
Could you expand a little bit on yes this would this would mean when I want to write run schools only this would know this would mean. Apprentice type training of young people in radio stations. It would mean the provision of materials that would assist the 400 stations in the development of the talent of their own. It would mean working with a kind of talent to do what we're talking about engineering talent. We're talking about management talent. We're talking about performing talent. We're talking about the men and women that are necessary to in order to raise the level of quality of these stations and to have them provide a superior production for their own community. Well why can't they do that within the money that you grant. The the money which we would grant would be largely why I wanted to learn and I think they're going to pick on this on this item. This one here
looks to me a little bit Sol I'm afraid radio has tended to be soft and we feel that I would have AS and I don't like it and we want to make sure that the resources are there so that this seven hundred fifty thousand is to train engineers and technicians and also people to put on radio. It might very well include that would be involved in performance it might be never say to a congressional session and they never do a congressional committee. It might well mean ALWAYS it does mean we're going to meet with him might well mean it's out all right. Correction then this. This would require expenditure of money in order to give adequate training and other development experiences to people who would be involved in public broadcasting in
the radio media so they can serve a purpose in keeping the station alive. It can not only keep it alive but raise it to new levels of performance and levels of imagined as to its quality. All right let's take the next and the next item C is the program distribution and library facility. This this is the the management of the interconnection that I described earlier. The cost of the interconnection it's within the home office. This is yes this is the central management for the interconnection operation. The library facilities are the means by which various programs that have been produced are made available for the entire system. We feel that the corporation can render a service to the entire system by centralizing and strengthening those library
facilities. Those activities come to two and a quarter million. Then there are the non broadcast activities which I discussed earlier this would be an enlargement of those activities in order to provide such services as promotion for television and radio programmes. One of the points that's frequently made is that the programmes that are provided are not adequately known by the public. This would be some assistance to the stations in that particular area. It would be some special projects that would involve audience research so that we would know more. With respect to the audience situation that we have that would assist us in the in the in the development of the total programme. Sweet that we would have within broadcasting it would involve these career
fellowships that I mentioned before. Three hundred fifty thousand dollars would be for the fellowships in television again to improve the supply of talent that would be available. And finally the administrative expense and million Point two is for the direct overhead of the corporation. This this covers the administrative expenses for the present staff and for a an augmentation of of that staff through a total of 13 additional positions during fiscal year 1970. This also covers the rental of space for the corporation in Washington and in New York so that those are the principal items they're backed up with paragraphs of explanation in my statement. But basically that's a summary of the corporation was
planning with respect to the the needs in terms of the coming year. This is the justification for the division of of the 24 million dollars to permit the corporation to grow along the lines we've described during the coming right. Now let me ask you the $64 question. Why there. All right the $64000 question. Gentlemen I've been very prominent in government and you know what the fiscal situation of the country is today. You know the President Nixon has already advocated the cutting of the budget by 4 billion dollars 1 billion out of defense and Prevention out of domestic programs. Now the position taken by the secretary of Health Education and Welfare is to the effect that this is more or less a new organization that hasn't been fully
constituted. And you've already said that you have 29 people on board now and you're kind of leaving that question with what speed you going to proceed in this debate is covered that that you're being very very careful now with that kind of a presentation. I mean what have you to say to the assertion made by the AGW that at this time at this stage he feels that you can adequately carry on and get your feet solidly on the ground with 10 million dollars. What would you say to him if you will need. I would say to him that we have our feet solidly on the ground at the present time that we feel there is some urgency in moving ahead to meet the mandate that the Congress gave to the corporation and that there is no need for a further seed money experience that we're prepared with with plans and we
believe with support throughout the system to move ahead with the developments that that were intended. And although there are many other competing demands we feel would feel that the relatively modest increase that is proposed in the 20 million dollars. It is necessary in order to meet the public interest challenge that it faces the corporation and that anything less than that would retard growth and would not permit the corporation to move far enough fast enough in the immediate future. One page may wish to elaborate on this. All right and if I want a secretary as a tea devotee I would say to you I quite agree with everything you said Mr. May said. But now you're talking about non broadcast activities like talent development. Is that more important promotion. Is that more
important getting hungry non-broadcast activities like special projects. Is that more important feeding the hungry What would you say then. My answer would be that those supporting items. Are necessary in order to develop a system that can deliver the programs of equality and of the diversity necessary to meet the educational and public objectives and you know clear sunny days inside a career that they cannot be deferred. You know I could I could not make it category a statement as a categorical statement is that I'm sure that you're going to find it on our list now I'm being that I'm not please I'm being the devil's advocate here I want some answer your end of the call of the colloquy but I certainly have been through the authorization and appropriation process often enough to know that there are very few activities that are are not deferral that there are judgments of relative priority that have to be made
my judgment is based upon my review of the situation during the past two months. This is an important public investment in a public asset which has been long overlooked and that the leadership of the corporation is necessary in order to assure increased efficiency and effectiveness and deferment of that investment to a later date may very well lead to further delay and possibly further wait could we have your philosophy on this was to pay. I think I might take a little different tack than care when you will recall that I was once director of the budget of the United States so I'm. Fully familiar of the pressures that exist on a director of the budget. What troubles me is that when you're dealing with a hundred ninety two billion dollars one hundred ninety three. Really exciting in all programs of this nature for
relatively small amounts of money and promise of new approaches to the problem that the old approaches clearly haven't soft are very likely to be discarded. You don't have time to look at them and you assume that you take sort of a mathematical formula and say if you give twice what you get good enough I don't think that's really an answer and I think that what your committee charged with doing that is to take a hard look at something that I think is completely new and exciting something that offers a new way to meet some or all problems that are being dealt with very badly in an old way this is not a matter of whether certain items are the furball but many of these items are related to one of the products. THE CHAIRMAN Well no you can go ahead formalistic play with the program. Unless there are
competent to manage handle direct and think through a program you might well forget about it for that reason I am extremely strong in defense of those areas that relate to the development of new talent. And so I think here in the new administration there has not been a chance to ascend fully the implications of something that I have lived with for 13 14 months I believe in and it's all about implications. We need this kind of a hard look I would say to the chairman that I am the chairman of this operation you know the Act provides that either can or cannot pay the chair children not largely because I think it provides me with a position of clear abstract that I believe in this so strongly and so deeply that I want to preserve that position of abstract is a matter of your own experience. That is correct. But the point I
make is that I have seen and there is something new and exciting. I think the question that you have polled still Apple is not Is this an exciting idea because everybody agrees that it is. No one challenges the fact that this is an exciting idea to refuse to take our word have we organized to manage this idea so theres going to be a meaningful result rather than just another exciting idea that got a lot of promoting and went down the drain in the second major factor in how far can this take toward the solution of the things that are limiting our capacity to move ahead in the affirmative side. The point you made earlier before I tested
again and again the early exciting meaningful piece of programming generated in local areas that are quite worthy of national consideration. These are the things that we are developing throughout the community out of the grant of $30000. Certainly can ideas that have national significance but the real value comes from the fact that they come from a local earthly point of view not from a national point of view. I think testifying now Frank chairman of the Lordi Corporation for Public Broadcasting solutions that we have not seen in a long time and I would be dreadfully personally setback if we did not move forward to take it back. And you feel you know that if you have 20 million to 20 million that it could be spent wisely.
I am quite clear as I said I think any time you get a technical breakdown situation is never quite satisfying and what you basically do. And as I've looked at this I'm quite sure that out of the 20 million there will be areas in which considerably more money could be spent. What I do not believe in any program is worthwhile if you can just say that you can expand enough to do what's needed. I believe that there have to be hard choices and hard discipline within the system. If it were at the top and I am honestly right to say to you that I believe we could spend more money than this way I think the challenge to us in how we spend it is going to be the measure of your determination of whether we are the proper management. I put great
store by the kind of hard headed approach to the solution of what I think is a great idea. Thank you very much both of you and thank you Mr. Chairman and to you two gentlemen I know of no two men that I would rather see in public broadcasting than two gentlemen there. And that occasionally work with both Frank and with John they see two different fields. On new ideas we did have an idea a few years ago and it didn't go down the drain. The International Data Service Corps which we put together in one of the ideas I came back with called at that time a businessmen's Peace Corps. Frank pace headed that up with distinction. We did finance and it's still an operation it's a going concern and something worthwhile so I'm I'm confident of the utilization of these funds to the benefit of. The social. Needs of America today. I quite agree with your philosophy basically that
if the opportunity here is so great and what I'm fearful of is the funding is going to be so small that it will come very close to being a almost a disaster. Now you know the one point which I think this committee has to know really under these circumstances and I told Mr. Mason I was going to ask this question is how do you know what will happen to the corporation if only 10 million is allocated. As requested by. President Nixon. In other words. Yes where is the disaster point. In dollars and cents. I think the disaster point is obviously difficult to measure but we would be obliged to substantially cut back on the programs that I have indicated here in order to meet
any reduction of that amount. It would mean that it would be really more than a 50 percent cut because there are certain continuing expenses that an organization of this type would have to sustain. Consequently it would mean that we would not be able to have the degree of coverage of stations in the program areas that we feel is necessary. As Mr. Pace and I have indicated we both believe very strongly that there's no shortage of good ideas in the programming area the shortage is in one. As I've said again and again our basic problem in the corporation is spelled m o n e y. And that our need is to build a funding level that will permit us to breakthrough on a number of these points. Now I'm not going to say that if there is a reduction we're going to turn in our chips. What I am going to
say is that it's going to make it extremely difficult for us to move ahead at the rate we feel this system should move ahead. It will be handicapped in our efforts to try to supplement these appropriations from outside private sources because they all have some doubt as to just how seriously committed the federal government really is to this to this purpose. I share with you the view that we must not expectation. I feel that we are gradually building up a cup Cassady so that we can gradually point to expectation. I'm well aware of past experience where there has been too much claim and then inadequate funds to fulfill that claim. And so I feel very strongly that the need is for at least this amount of money. We are supporting this amount of money because we believe we can wisely and prudently invest this in cooperation with the
people that are in public broadcasting with us at this time. In other words I just want to emphasize what I thought was a very good statement in your total statement that is limited budgets public stations have been handicapped in their competition for these skills and with limited budgets are going to continue to be handicapped. I just had lunch with Peggy Lee and she was telling me about her contribution to that and how much interest she was and how she's interested in helping the field of public television one of the producers there and one of the writers there said you know I used to work with NATO and he explained it in this fashion he said I work with NATO and I got a job on the side to make a living. And that type of operation is just not going to produce the type of quality and and the law in the US going to be necessary to achieve these idealistic approaches that you're pointing to. I agree completely. We work together to try to improve the
salary situation in the federal government's right and are just doing the same. Why should someone be asked to serve the public interest in the government at this hour which constitutes a substantial sacrifice from salaries paid for similar purposes outside. We feel the same thing is important here we ought to be able to attract and compensate the best people in the business in the public interest. Well in this whole area there are mistakes and the whole idea of trying to determine a new and new ideas and new approaches toward social problems which are crushing us at the moment. I really feel that I know it's not fashionable I know it's not in good taste. I know what's not considered to be proper to revert the war in Vietnam I mean Germany referred to war on hunger which is certainly. One in which all of us are concerned but I personally do not believe that you're going to see that type of massive approach in this field or in any other social field until we come face to face with the
reality that this war in Vietnam is just totally preoccupying out on the time and the best of our young people. But all the money that's available and I don't know that the social regression that's occurring in this country I think by and large has been laid that doorstep certainly has certainly been a factor. Let me let me add that I believe that this medium and its use in the public interest can be a major contributor as an instrument in trying to solve some of the social problems that face us today. What you and your colleagues have identified again and again I feel that this is a potent instrument and that it should be possible to forge and direct that instrument so it can be applied in the interest of solution to those problems. I like your very public broadcasting is that the back of whatever is the
X Factor. You go to train you train x factor more if you're going to. But the. American people
we've got to get back. I want to compliment you on this approach that you have toward at least to trying to solve some of the bureaucratic red tape not in this field alone but in a whole field in which you and I discussed what you talked about of using the corporate governance structure of our solution of some of these problems. Let me say that I asked Mr ZAPPA a few moments ago and I think you can correct me on this and give me the correct statement. My understanding is that the that the private source of revenue really constituted three basic contributions a little over 2 million dollars 1 million from the CBS run day and Carnegie Foundation and two hundred and fifty thousand from the Communications Workers and in other words out of the US
out of this country. The private sector really comes down to three three donations. You are correct of course. These contributions were just people in the private sector has a real something that has to be done carefully and we stand for what we're capable of doing and we're prepared. Through a very careful programme with which we could watch the private
sector participate in this truly active form. Correct. I think we really were carefully thinking. Let me say I share with you this concern I just hope that this fundamental issue of urgency can be underlined underscored enough aside every step of the way. Thank you action. Thank you so much. You've been tremendous help. I repeat again you could name two more distinguished Americans before. I want to say this to you. Frank you are my friend. I'd be glad to write to submit it for the record if you prefer I realize you have other
witnesses to go. Actually testifying now Vincent T was the president of National Association of educational broadcasters of the nation Association of Broadcasters for as well. And we think that there is a proper role for educational broadcasting to fulfill that as a lot of potential and I just will remove any trace of indication that there may be that commercial broadcasters do not support educational broadcasting. We thank you for that matter of fact you've told us that several times before coming from you and your organization we appreciate it very much. Thank you very much Mr. Chairman. Q Okay. We can. Hear you lobby Senator Hart. You know you in our neighborhood and I think that's what you said the last time. There's no major religion Oh I think that I mean here you know I
think people here really in the kindest of words they buy it honestly that they don't have enough money to do the job that's in substance but they said they said they need at least a minimum of 20. And on Tuesday they said they would have asked for more. But as Dr. Pastorius Magnus sort of indicated you can't very well ask for more than the rich you know which we do offer comes in. But the Carnegie every porch in front of it there's every indication that there is a real challenge in American society today as Mr. Pace indicated that whether or not the whole civilization is going to exist and here in a field of education opportunity we're donating them. We would like to correct the preceding announcement he was loose as president of the National Association of Broadcasters just in
dollars. There's not much to run a national program. Now if you people are on the other side the following airwaves are in the public domain. There been suggestions made to excise taxes. You don't comment on your statement. I mean someplace along the road to financing this operation has to come before us I mean I read all these great statements about it. If somebody would ask a question that they'd be glad to get us a long range view point. I read articles where there is just that thing. And some of the other publications about it that there are some real in-depth approaches to some of these matters. I'd like to see him long range viewpoint I want to finance it. Do you are you in favor of the Carnegie approach of excise tax. Are aboard it indicated that it would favor a general appropriations.
As a practical matter you can request additional funds. Are you requesting him today more than 20. No sir I am relying upon the expertise of this committee and Messrs pace and I don't have any particular expertise in the required needs for funds here I would agree with you sir that 20 million dollars is not a great amount of money and yet I would think that first you have to get this corporation started and I'm sure there's going to be a greater need for money in the years to come as the Carnegie report has indicated I think that there was a figure indicated as to my recollection of 270 million dollars and most assuredly I am not one to disagree with those requirements. Are you in favor of the reduction of debt. PRESIDENT NIXON I have taken no position on that. Very frankly if Messrs Mazie and pace think that 20 million
dollars I'm willing to rely upon their good judgment and most assuredly we're not going to oppose that proposal. CBS might get another million this year. I think that you have Dr. Stanton scheduled to testify that anybody else in the industry going to get anything I think through that you'll find in the deli that many broadcasters throughout the country have been giving over the years to local stations a great amount of money and a great amount of expertise personnel equipment and so forth. And I'm not authorized to give any money from the National Association of Broadcasters because we don't have any give or a frankly but I'm sure that there will be money forthcoming and forthcoming in equipment forthcoming as they have in the past. Very very much. Thank you. Mr. Laurean and Mr.. They're grateful in on it for us this morning.
You may proceed in any style your desire for a vice president and general manager of community television a Southern California licensee of public television station KCET also served as president of the Westwood Radio Television Association a regional organization serving the needs of noncommercial broadcasters throughout the West. And I served as a member of the affiliates Council of National Educational Television. You don't want a UHF channel that lacks the signal range and consistency of VHF channels. KC tes instructional programming reaches so many hundred thousand schoolchildren each week special instructional programs provide services to thousands of doctors nurses and law enforcement officers throughout the vast state county Southern California area. The station's public television service of cultural and general educational programmes is watched by more than a million people each week KCET is the
control center feeding interconnected network programming to six continental states in the West and Hawaii cultural and public affairs programming produced by KCET has been seen on every public television station in the United States. As an example of the effectiveness of public television some things are that we were talking about this morning. I offer the fact that through only three 30 second announcements regarding a personal appearance of Fred Rogers on Mister Rogers Neighborhood more than 6500 children were guests of the station an additional 5000 requested tickets but were turned away because of a lack of space. Additionally Mr. Chairman when we preempted a third run program for many tea that was of particular interest to citizens in Los Angeles more than 500 telephone calls from irate viewers were received. Interestingly this preemption was coverage of the hearings on television violence
which I might add were assigned viewing for most commercial network employees in Los Angeles. While the president of Community Television of Southern California Mr. John W. luring and I are here to testify primarily in support of funding for the Corporation for Public Broadcasting. We must observe that affecting public television cannot be produced without adequate station facilities and hardware. We therefore urge a five year extension for the facilities program as provided in section to best 12:40 to many of the public television stations activated within the last five years would not be on the air if public law 87 447 had not been in effect. Our own KCET in Los Angeles received a substantial grant of more than four hundred sixty eight thousand dollars under the SAT. This together with nine hundred and fifty thousand dollars provided through the generosity of commercial network and local television broadcasters at last brought the facilities which made possible the beginning of public
television service to the community of Los Angeles. But the facilities we have obtained far simply are not sufficient to do the tap it is. Thus today we have applications on file with the Department of Health Education and Welfare or for some one million six hundred thousand dollars in facilities aid grants. We seek these funds in part to provide color television production capability which is found now only in a few public television stations in the country and in only one public television station on the Pacific coast. Even such cover capability as now exists is now far below what is required to do a fully adequate job KCET considers its color project to be second only in importance to that of placing the station on the air originally especially in view of the fact that approximately half of all television receivers within the area served by our station are color sets and this nun number continues to increase. We also seek AGW funds to construct a second public television station in Los
Angeles that a second channel is necessary as demonstrated by the fact that Channel 28 is existing air time schedule is now at capacity. This fall the station will broadcast on weeknights from 8:00 in the morning until midnight. The highly important Children's Television Workshop could only be accommodated in the 1969 fall schedule by a rearrangement of the in-school instructional television and special programming. Incidentally we will in addition to the two broadcasts of the workshop scheduled each weekday broadcast the entire five hours on Sunday morning. Of course the need for funds to construct new public television facilities or to make essential improvements in existing facilities is not confined to Los Angeles. In California alone there are more than three million dollars in grants on file for television facilities in order to sustain this remarkable expansion of public television which was made possible in large part through federal matching grants and to bring the benefits of public television to more of the
public. We ask that the five year extension of the facilities program be enacted turning out to such and 3 of us 12:40 to dealing with the financing of the Corporation for Public Broadcasting. I should like to give an example of the kind of project that could and should be made possible by public television but which requires of the financial support which could be provided by an adequately financed Corporation for Public Broadcasting. We are most pond proud of our contribution to enriching the lives of America's forgotten minority the Mexican-American through a grant of more than six hundred and twenty five thousand dollars from the Ford Foundation 65 episodes of Consul and Dale Ross that were produced utilizing the daytime dramatic soap opera format. These programs coupled with a special open line format provided valuable information to the nearly one million Spanish surname citizens of Southern California through a special arrangement with the American Federation of Television and Radio Artists. The Ford Foundation
and the Ts program service concert on their loss has been made available to 15 other public television stations in cities with substantial numbers of Spanish speaking citizens. The series has been cited for praise by all appropriate government agencies in Southern California and the California State Senate has received special commendation in the recent ne t awards and was featured in Newsweek in the New York Times and was read into the congressional record by Congressman George W. Brown. We would like if time permitted to show you a brief portion of the program and perhaps we can do so later. However if you don't have time today you can watch it on your local public television station WAGA in the evening. I lose it. Well it's four minutes. It is set up that run it off at the right time. During the next four minutes we're going to have a video presentation of presentation in the subcommittee hearing room to
run 10 of the new Senate Office Building. The network in connection with its member stations and the Eastern educational television network is presenting live coverage of this communication subcommittee or committee. As mentioned in the Senate bill 1 2 will call for some 20 million dollars in appropriations Corporation for Public Broadcasting for the fiscal year 1970. We have so far heard from the commissioner of the Federal Communications Commission. We heard a few moments ago from Vincent was the president of the National Association of Broadcasters are calling the launch right. The committee finished up their questioning of Mr. Frank chairman of the board of the Corporation for Public Broadcasting. John Maisey president of the Corporation for Public Broadcasting would like to apologize for the technical difficulties we have
been experiencing up to this time our technical crews have been working very hard to rectify the situation and we understand that we are now able to bring this quality level. Senate representation on this subcommittee very busy schedule for many of the senators the subcommittee has a standing membership of 10 members. And at this very moment only senators story are present for the questioning of these witnesses before the commission right now the committee right now is Mr. John knowing the president ready to tell of the community television of Southern California which is the licensee a public television station KCET in Los Angeles is accompanied by Mr. James the vice president or general manager of community television of Southern California. Left to testify this afternoon at this hearing. Are Mr. John White the president of National Educational Television. Mr. White will be accompanied by Mrs. Joan Cooney producer of the children's TV workshop.
Is Newton Minow the honorable Newton Minow known attorney with the firm of Liebman Williams Bennett is of course an extremum of the federal community. This commission Mina also serves as the chairman of the Chicago Educational Television Association and vice chairman of the Illinois Telecommunications Commission. At this point. Pause briefly for station identification following which will return to this hearing room for the continuance of today's hearing. This is the eastern traditional radio network. This is WGBH FM eighty nine point seven mega cycles Public Radio in Boston. This is Robert Kelly in Washington D.C. as we continue our live coverage on the eastern educational radio network of the U.S. Senate Committee on Commerce communications subcommittee these hearings being held to consider the proposed $21
for the postal 970 Public Broadcasting. Members of the subcommittee or witnesses or members of other interested parties who are gathered here in the 110 of the new Senate office building doing a short clip. John Loring stationed in Los Angeles is offering this as an example some of the most effective television has been done under the direction of this past year. We'll be out of this film in just a moment and we will hear more testimony by learning and also by the man with him vice president and general manager of community television of Southern California. I believe we're going to have another film shortly following this as our next witnesses. John White president of the National Educational Television he will be accompanied by Mrs. Jones
producer of the children's TV workshop. We'll have more for us right now once again here is Senator Pat story. Don't adequately Finance Corporation for Public Broadcasting. Make possible other kinds of meaningful public service programming. We urge passage of 12:42 to achieve this important public. Mr. Chairman thank you for this opportunity to discuss these facets of public television. Two other witnesses three other witnesses besides Ms. That is five minutes past three. So I would hope that we would try to avoid that little repetition or redundancy which is statements in the record and just give us a resume of what your position is.
I mean if it coincides with the previous witness that's satisfactory. If it isn't we'll sit here and listen because of course we have a lot of people who've traveled a long distance to come here to accommodate the committee and would like to disclose all of our witnesses before 4:30. From my statement Senator it would take about five minutes to read it. If I may sir. All right. As you know my name is John W. Loring. I'm a volunteer in and president of Community Television of Southern California. My principal occupation incidentally is in the banking and public utilities field. I'm especially happy to be associated with the previous witness Dr. Loper because I feel that he typifies the great competence and dedication of people who are being attracted to the particularly the community supported public broadcasting stations in the country today. And he referred in effect to the unique concept of combining both publicly appropriated and privately subscribed funds both for construction the facilities and for
public television programming this of course is the concept involved in that. Twelve forty two. But it's been the pattern in the past which enabled our station to go on the air and to do a highly effective type of programming over the past four years of our existence funding for programming at KCET has never been adequate. Nonetheless in that period our station has been able to become one of the major public flagship stations in this country. I want to for the record to say that this unique concept of combining public and private funds for operating and program costs has been applied at our station at the local level as well as at the national level. We perform services for both our city and county governments and give visibility there to many important government hearings and other public activities on which our citizenry should be informed. And the balance of our support over and above this modest city and county financial aid has come from
an ever widening segment of the Southern California population and business during the past several years we've steadily broadened our local base of support. Having gone from a mere handful of supporters in 1065 to over 500 major contributors last year a number which we expect to increase substantially this coming year. I want to say too that a very great deal of our work is done necessarily by volunteers and over 2000 persons in our community have given their time and effort in this way during the past 12 months. We're also continually broadening the number of our supporting individual members some of whom contribute perhaps as little as $15 but who in the aggregate give us important support. And this number by the way increased more than 50 percent during the past year. I think the extent to which the general public has been willing to contribute money and other support testifies to the value of this vital medium. And there's a strong indication of their deep
belief that adequate funds should be made available for its growth and development. We go the strong local board of directors of high caliber community leaders to assist us in giving current and future direction to our station. One of our founders Dr. Leigh do bridge is a notable example of this type of community leader. I could mention many more but to name just a few. The current chairman of our board Mr. H Russell Smith is a distinguished industrialist Russell Bach our Treasurer is a senior partner of a nationally known accounting firm. Mr. Preston Hotchkiss has been found in the forefront of every worthwhile Southern California community activity and the same can be said for Mr. Thomas who who you will remember served as assistant secretary of defense from 1953 to 56 and later a special assistant to President Eisenhower. I must also mention Lieutenant General Jimmy Doolittle one of our most faithful and hardworking directors and to this
outstanding group of men I should add the names Debbie Morton gave to a leading public utility executive. Mr. Leslie and Shaw until the first of last month the postmaster of Los Angeles. Mr. Mr. Don Tatum president of Walt Disney Productions Victor Carter widely known as southern California philanthropist Mr. Richard Moore an experienced commercial broadcaster who was in this room this morning and such distinguished educators who have long served our station is Dr. Frank Baxter Dr. Richard Clowes and Dr. Jack Crowder. Our board is diversified and represents all segments of business industry and professions as well as education in Southern California. And I'm happy to report that at least half of them are very young man on whom the station will build for the future now my emphasis on just a few of our board members as examples is simply to indicate that we as a typical community supported public television station feel that we must be responsible and responsive to the needs of the community. Local
operation of public television as in the direction of local public education must be based on strong involvement of community leaders and this is precisely what we have a crack. Now this important means of public communication the running of the fission and I might say unusually Spartan Manor has an enormous appetite for capital both for a facility ease and current operating revenue. I'm sorry that the film segment of our outstanding Mexican American show a bit of what you've just seen was not in competitive colors. Senator as it should have been but rather in black and white and we are now hard at work to raise capital on colorize our production facilities here again. We're hoping that these funds can be obtained in substantial part through AGW facilities grants is contemplated by Section 2 of the bill supplemented by private contributions. The amount proposed in s 12:42 is an appropriation for the Corporation for Public
Broadcasting works out to a little more than a dime per person for the next fiscal year this is a modest contribution to the cultural and general educational and Richmond development of our citizens to obtain adequate funding for public broadcasting from private sources alone is exceedingly difficult if not impossible because even minimum cost of television broadcasting are very high indeed. To update observations in the Carnegie Commission report one need only be reminded that hospitals traditionally accepted by the public as worthy of their contributions can furnish even a private room daily with all of its services for less than one hundred dollars. Contrast this if you will with air time costs on a public television station running $250 or more per hour and a full production cost of that hour broadcasting are to be taken into account and our broadcasting would cost at least a thousand dollars. The suggested appropriation though a
very modest one would be a good step forward an extremely helpful public television stations in America. For example it would help KCET to continue the type of activity which resulted from the very modest corporation grants given us last year which you've heard from previous witnesses were $10000. Here again we match these grants with privately subscribed funds to undertake to programs of great importance to our community. We had a very unusual situation in April when 13 candidates for mayor were involved in our primary election and we gave them all an extensive experience appearance on our station. For a two hour program in which they were questioned by the citizenry as to their capabilities for this office. And very shortly we will provide the same kind of exposure for the 14 candidates seeking the offices of trustees newly created for our city junior college system. There is simply again an example of the public and private funds
matched together at work to do a useful job in the community. We do a good deal of this but there's much more we should be doing. The proposed appropriation for the Corporation for Public Broadcasting would help make this possible. Both the KCET and the public broadcasting stations across the country. In summary our surveys indicate that it is quite fair to say that public broadcasting is attracting some of the best professional talent in America who see in public broadcasting the excitement and challenge presented by this relatively new field. The same sense of excitement and desire for responsible participation in this activity is attracting and we believe will continue to attract equally outstanding volunteer leadership in communities across the country. We feel confident that reasonable funding available through the Corporation for Public Broadcasting matched by private funds raised the local and national level help make public broadcasting the viable source intended by the public and by Congress. When
this system was established and I urge the passage of vest for all 40 too. I do appreciate the opportunity you appeared justified for this distinguished committee. What is your overall like you approximate doing a quarter million Senator this kind of what I'm a guesser. And most of it all practically all of it is raised by public subscription. Well a good deal of our programming KCET is what one might call reimbursable In other words our instructional programs for the schools were reimbursed for the cost of that. This is true of other programs in which we've got arrested people in the private sector in doing what we call program underwriting. We should say parents that if we senator turn over every rock looking for money and this year we had to go out for contributions from our
members and from our larger donors something over six hundred thousand dollars. Which we have been able largely to raise. Well I think you should be commended for the effort especially the people of California. I think this is a marvelous difference creation of good citizenship and community participation. And I suppose like everything else if the government shows its proper interest I suppose it's easy enough to raise the money privately. Well it would help this partnership Senator I think enormously. Here we are doing about 50 percent of our programming in black and white because we simply do not have the funds at present to attain the lifestyle or capability that we need. Senator Cotton spoke this morning that some of the Domas that he conceived to be on the air in public broadcasting. I feel at Channel 28 at least I'm sure I speak for many other stations across the country there's nothing much about that little few more dollars.
We are doing the best we can with what we have. And sometimes it's really not very competitive for the viewers attention. Well I want to thank you gentlemen very very much your attendance here today in the effort that you need to get here and we'll take your presentation and a very serious consideration. THANK YOU THANK YOU THANK YOU again. MR. Senator Jon Tester the chairman of this committee has just finished up with John Loring and James Loper both from community television a Southern California licensee a public television station KCET. And now I've been stepping up to the microphone is John White the president and he would suggest to you at the time that I submit my statement for the record
and I'd be very glad to answer any questions I'm here really wearing out three hats as chairman of our educational stations in Chicago. And as a director of the National Educational Television Network and I'm also the vice chairman of the almight Telecommunications Commission. So I have a great interest as chairman of this where you are the man in point that would waste away. But what if they go out this way and as I'm sure I said. By Senator Tester is mentioned a lesson we have misnamed a speaker he is in the middle. Extreme end of the Federal Communications Commission. Largely because of the. Help we've been getting here through the years Mr. Chairman I was thinking as I came down here this morning. Seven years ago tomorrow that Congress passed the first educational television till which time I served in the government. And I remember very well and I think you will too when we went together to President Kennedy's office to sign that legislation.
In that seven years I think an enormous amount of progress has been made. I now was see it from eastern Germany finally the largest public television station in the country in Chicago. And I know one of them of that is a point in his garden when I say let me take that research and the only way it was job will be get done is through a partnership of public and private resources it won't get done any other way. How much of the viewing public can we can't afford to subscribe to the rating services but our indications are that during the course of a week about a million people will tune in to channel 11 or channel 20. Right now in fact I wish I could take you there this afternoon because right now we have our annual fund raising auction going on to channel 11 it's on the air this minute. We have 3000 volunteers of all
ages black white rich poor all religions and political parties who are working literally 12 hours a day this week to raise money for Channel 11. We will raise something like $400000 this week which represents a year's effort of the community and our budget this year will approach two million seven. We will carry him broadcast to the citizens of Chicago in addition to our own programming programs of the network National Educational Television will also carry the program you just saw for Spanish speaking people. We have a population of about 250000 Spanish speaking people will see that. I think the thing we're most proud about in Chicago. I think the unique thing we've done there is that we have a full junior college curriculum on the air. A person can get a junior college education and a degree in a certificate through watching television in his home and taking the prescribed test comes on in the early
evening on Channel 11 it comes out as repeated on channel 20. We have two channels and we have had 200000 registrations for that program. And I think that's a pretty unique thing that we're very proud of. That's what this whole thing was about but we can do a lot more and I would hope that our pastoring Senator Cotton I would hope that through the advancing of this legislation that those of us in Chicago concerned about this in Illinois will be able to do a better job. Give you a specific example of what we could do. We had some help. We are now on the air only six days a week. We're not on Saturday. We don't have the funds to be on Saturday despite the fact that as I say we raise our budget is two million seven. We were out on Saturday with a VHF channel we could repeat many of our programs particularly our children's programs which are really very very good if we could run on Saturday morning I think we do a very useful public service and repeat some of our instructional
and other programs Saturday afternoon Saturday evening when we were dark serried just for lack of money. And this is the kind of thing this extra help that would enable us to really serve the community better. That's sort of been the youngsters at home. Rice said That's right. When you think of this request a 20 minute is against a 10 minute Well I think in a big country. I know that all the demands of competing for public funds but I think that the 20 million will come back many many times in a better informed citizenry and a more responsible country. The citizens of the country better informed. Chicago for example we do a program every week call our people is reached it is aimed at the black community and it is of interest to them we have a black airline pilot for American Airlines who volunteers his services when he's not flying. To produce this program. He comes in and interviews a leading celebrities as well as a local officials of various government and civic groups to inform the black community
about what's going on. We have found an enormous response to that. Well I think that's a very cheap way of reaching a lot of people in an effective way and 20 million dollars and that to me is a comparative the other size of the budget I would hope we could do better in a fashion. Oh I'm sorry. Prior testimony times when I only think you can tell I want to say that speaking out and just rejoining the Senate subcommittee a senator nice copy of New Hampshire Public Television. I think that 100 percent thought about some of the other aspects I think this is magnificent. It seems to me let me
revise that. It has seemed perhaps I misinformed to be confined to the metropolitan areas almost. Oh almost entirely. Is that right or wrong. Well it's basically true in our state senator we have as I say a large station in Chicago we have a space station also in our band of the universe to go and I and also one is Southern Illinois but our rural communities are not served as well as they should be. We're working on that the governor of Illinois has a commission on which I serve which we're trying to develop a statewide network. But here again is an area that I think we we need help in bringing our signal into the smaller communities. Well of course the most acute conditions in the country we all recognize and want to help remedy. Those conditions in the metropolitan area
have a monopoly. You're right and I have been I have been somewhat disappointed that such is such a state I represent seems to me that has many courses in proportion to the number of. The population that is badly needed in in the earlier years in my sense is in the city areas. Well I when we do about that. Well I believe one thing we can do is. What I think many people want to do and that is build more stations I'm not sure that's only the answer. I think if we extend the signal power of present stations very often that's a
more inexpensive way to use educational television more widely also to enable the existing stations to be on the airborne many of them take us where probably the biggest educational station in the country and even we can't be on seven days a week. And I think many of them are dark for long periods of the week I think get help from from this source would enable that. I would say this because I know you're in a hurry but I've put my other hand as a member of the National Educational Network talking about instructional programs this program you're going to see shortly for preschool children the Children's Television Workshop. I think is going to be the most exciting thing ever done on public television. And I think when you talk about 20 million dollars in terms of Head Start and everything else if you change the lives of 500000 children. Which I think this will do it reach is going to reach many many many millions of children.
I can you think of a better way to spend money I think the millions of parents. If you're talking about. That's right there isn't a home in this country so poor that it lacks a television set. And not only that every study would indicate that the poorest on the children watch television the most. So if you can catch them at that age and get their minds growing I can't I can't think of a better way to spend money. You're not talking about strictly classroom. Well this will be in effect a preschool like a nursery school program in which teachers with academic credentials have been very deeply involved. So it would be like a nursery school you know if you had money and resources enough to operate for new. Right. Drove home talking about. What would be the sort of thing you would do with that.
Well I would do this we have a splendid program now on late in the afternoon during the week called Mr. Gore's people from Los Angeles just talked about it before you came and said This is a marvelous program for children who are going to school I'd say children up to about 10 11 years old. I would run that again for a lot of people who haven't seen a drink. We got around that Saturday morning I'd run this preschool program so I would aim it at the children Saturday morning more than anything else. Thank you. Thank you very much thank Senator thank you for having me here Mr. White. And this is. Being called before the Senate subcommittee now. John White president of the National Educational Television and Mrs. John Kearney producer of the children's TV show. Venerate just a bit Mr. White. Yes I think it's quite short. Your
chairman Senator Cotton. With the way great is very straight. With me is Mr. Jones County executive director of the Children's Television vision workshop of broadcasting an educational experiment that anybody is proud to administer that I am convinced will provide next season and exciting and effective adventure and learning by television for the preschool children of this country. Just describe this important project in more detail your own testimony to mine. And he has been active in the fight to create a meaningful and strong system of educational or public television since 1953. And I've been privileged to serve as its president since 1958. It is fair to say that any team has played a significant role in every phase of public television development today. Indeed any people of the leadership that brought money and brought about many of those developments and without a doubt the single.
Greatest forward leap in the history of public television was the passage of the Public Broadcasting Act of 1967. And to those of you on this committee who not just supported but led that effort we are deeply in great debt. There are some who will say to you and to me the Public Television is not moving ahead a fast enough pace. The record speaks for itself. The first noncommercial station came on the air in one thousand fifty three. And today just 16 years later a hundred and eighty such stations most of these exist because some individual or group of individuals in the local community shared a dream a dream that this powerful instrument would provide learning opportunities for many millions of us in this nation that it would enrich our lives to the presentation of performances in the arts and that it would help us to understand more clearly and to find better solutions to the problems that beset us at every level of our society. Again some will say that we have not fulfill that dream and it is not. It
is too easy an answer to reply that Rome wasn't built in a day of necessity. The first decade of our history was primarily concerned with the provision of facilities and the American people had to take a break. But that decade is history and our main job now is to bring this dream to reality. And I believe that we've begun to do just that. When I say this I do not for one moment intend indicate that facility provision is now completed. It isn't. And the sum requested for facilities in S 1 2 4 2 is indeed essential and I wholeheartedly support that part of the bill. What I do intend to indicate is that the major emphasis now must be placed on the quality of our programme service and he has unswervingly believe that the function of public television is not to be competitive with but complementary to public to commercial television that its task is to provide a greater concentration of programming of depth and substance. But public
television cannot afford to be dull pedantic or for an aesthete few occasionally even today it may be. But if there is anyone who still associates us generally with these unflattering adjectives I say that he has had his eyes and ears closed to the many exciting and venturesome programmes that commercial television has been putting into the nation's living rooms in the past four or five years. We firmly believe that a fundamental difference between commercial and public television lies in the strength and independence of the local station and the programming it provides through and about its own community. If public television is to become strong if it is to serve the American people effectively it must remain this way and local service by locally controlled stations must be the bedrock of the system. But in the last third of the 20th century no nation can survive in isolation nor can a community on a public television station. That's a strong imaginative national programme service. One
job with the courage and responsibility is an essential ingredient of a vibrant and influential public television service. The analogy of the frosting on the cake. While in commercial television the network is the cake and the local station provides the frosting in public television the opposite is true. The station must remain the case while a national programme service must be the frosting. But that frosting should be of a very high quality. Any piece of programming had made giant strides in the past year in the cultural area. We've provided our affiliated stations with a weekly half hour science program a weekly hour long performance program including ballet jazz opera great orchestras or light entertainment of a cultural nature and a weekly drama in our ne t playhouse series since 1966 ne t Playhouse is presented one hundred six different dramas and earlier this month the series won a Peabody Award for television
entertainment. The accompanying citation described it as an imaginative and inclusive approach to thinking around attainment in the home. Incidentally the Peabody is regarded by many as TV's most prestigious award and public television this year won three of the seven Peabody Television Awards. Two went to any and one to a local station w Chicago for its popular book program. Our second award was received by our daily half hour series for very young children Mr Rogers Neighborhood. This is the one Mr Minow just referred to the citation praised for combining the fantasy of the neighborhood of Make-Believe with the reality of childhood needs and experiences. In addition to Mr. Rogers neighborhood we offer a daily quarter hour program for preschoolers titled The Friendly Giant and the daily half hour series for youngsters from eight to 12 years of age called What's new. These are to be supplemented next year by the Children's Television Workshop may very well be amongst the most important television services being rendered
anywhere by anyone in the public affairs or any journalist month received a Saturday Review award for distinguished achievement in the public interest. It was cited for its presentation of social and political information documentaries that are consistent in the careful presentation and creative technical ability. Equality despite the limitation of modest but this is a weekly hour long series that since 1967 has created in documentary form forty four different issues facing the American people. These programs are highly researched expensive controversial on occasion and well-produced with the responsibility and integrity. Among the other any public affairs programs is black Journal a monthly hour long series produced for both black and white audiences by a production staff that is predominantly black. To train staff for this unit we also conduct an evening training course three times each week at which members of our own staff and outsiders provide training and
instruction for black citizens seeking new careers or seeking to preserve to advance their present careers in television. These programs are surrounded by a monthly programme on consumer products and international magazine twice monthly news analysis program undertaken in cooperation with the New York Times. All of this is only a beginning. Not necessarily in quantity but certainly in quality. Through the efforts of the FCC the Corporation for Public Broadcasting and the Ford Foundation we have since last December been able to deliver this programming by long lines. The opportunity for improvement within the programs I have just described is unlimited. With the availability of those lines in addition we can now for the first time provide on a regular basis coverage of important national events as they occur. Since the first of the year any TV has produced 16 such programs including the Security Council hearings on the Middle East crisis the Huichol hearings your own committee's hearings on violence and television the inauguration concert the recent Foreign Affairs Committee hearings and
these hearings today. No commercial network can afford to provide such service on a regular basis for the American people. These things public television can and must do in freedom and integrity. To date the Corporation for Public Broadcasting is not just protected but supported that integrity. In addition to the valuable long lines the corporation has given financial assistance to our black Journal series and substantial support for our special projects unit which covers the breaking of it. Currently the corporation is joining the Ford Foundation in underwriting any 18 week coverage of summer musical festivals throughout this country. This is positive support and it is the kind of support that the corporation also has given to local public television stations. The corporation is the child of Congress and as good parents you must be not just sympathetic but supportive supportive financially and supportive morally.
The twenty million dollars that the corporation seeks is surely no more than is necessary to justify the very logic of their continued existence. A cut to 10 million dollars will be very damaging and any less than that raises for me a serious question of the agency's ability to even continue this agency is supposed to provide national leadership and national support to a hundred eighty television stations and even more radio stations. It's supposed to provide support to regional networks and a national program agencies. And it's to pay the bills for a long line interconnection of the proposed expenditures described here today by John makes the make complete sense and they're well balanced. They should be larger not smaller. A mountain every one of the categories you mention anything less than 20 million dollars would not be apt. You still cannot drive a spike with a tack camera to lead but not dominate to set standards but not roadblocks
to press protect freedom and integrity and not to compromise them. This is the responsibility of the Corporation for Public Broadcasting. It must be. It must have our whole hearted support but it must also have yours. You created it in good faith. I believe you must now give it the opportunity to prove to the American people that this nation can have an effective public television service insulated from government and other pressures. I believe that you want to do this. I believe that you can do it and that you must do it. Thank you unless you have questions of me I would introduce my valued colleague Mrs. Cooney. All right. We filed a longer statement with the subcommittee and this is a shortened version and we're going to show a couple of minutes of film. As you know I'm killing the man who kindly put the microphone closer to you because I think everyone's interested in what you say. Thank you. As you know I'm Joan Ganz Cooney executive director of the Children's Television Workshop a
National Educational Television. The workshop is an experimental organization created jointly by Carnegie Corporation the Ford Foundation and the United States Office of Education. Some observers within the public television industry have described our operation as a prototype of what might be expected from public television and particularly from the Corporation for Public Broadcasting in the years to come. Our project came into being a year ago as the result of several coincidental circumstances not the least of which was the growing realisation based on firm scientific ground that young children are capable of major learning gains in the years before formal education normally begins. A number of scientific studies pointed to the fact that America may be literally squandering its most precious natural resource by ignoring the development of the intellectual capability of its young. As a result important leaders including the National Education Association
began calling for formal schooling for all children at age 4 at public expense. Well the reaction was favorable. The economic realities of such a suggestion were and are there some. One estimate said it would cost nearly three billion dollars to add the several million children to the school rolls not including the cost of building classrooms to handle them. Finding enough adequately trained teachers is yet another problem. In 1066 Carnegie Corporation asked me to investigate the possibilities of preschool education by means of television. It did not take long to discover that television sets were in greater supply in American homes than were bathtubs telephones toasters vacuum cleaners or newspaper subscriptions. Even in households with less than $5000 annual income 90 percent own at least one television set. And children as we are all aware are devoted to television viewers. Dr. Tara lesser of the Harvard Graduate School of
Education observes that very few children spend anywhere near the amount of time with their parents that they do in front of the TV set. Famed semanticist Dr. S.I. Hayakawa notes that for one fourth or more of their waking hours from infancy onwards this TV generation lives in an environment their parents did not create and often make no attempt to control. It was in this atmosphere then that Ford Carnegie and the United States Office of Education last year decided to enter into a unique joint experiment to determine whether the medium of television and specifically the techniques which have proven so successful in commercial television can be effective in teaching preschool children. The experiment is budgeted at 8 million dollars over its two year course with participation on a 50:50 basis by public and private sources. The first year devoted to research and development has just ended. The second will be devoted to creating and
evaluating a 26 week season of daily hour long color television programs which will be shown throughout the nation beginning November 10th via the facilities of more than 160 public television stations. We are just beginning to produce what will amount to 130 hours of original programming which will be broadcast each weekday morning and in many cases again in the afternoon from coast to coast and as far away as Puerto Rico and American Samoa. Several elements distinguish our experiment from previous efforts to educate children via television. First we are producing the program in full recognition that many small children spend enormous amounts of time in front of the television set. If we are not able to compete with the other programs which the child watches we will fail before we began. And so our educational message will be couched unashamedly in the context of popular entertainment. The second
distinguishing element of the Children's Television Workshop series is our commitment to researching the effects of our series. A research department was established within the workshop at the same time we began to put together our production capability production and research operate on a coequal basis in the first year of our operations. Our research experts study existing children's television programming to establish a point of reference for our own ethics. The same researchers are aiding our production staff in establishing the worth and effectiveness of cartoon and live action film now being commissioned for the full series. They are testing these films on children in daycare centers in New York City with some interesting and heartening results. The decision of what to teach and how we might best teach it was arrived at by a large panel of experts in education child development and the creative arts who met with us in a number of special seminars last summer. Our basic goals include
recognition of the letters of the alphabet counting ability increased vocabulary beginning reasoning skills and an increased awareness of self and the world around. We have chosen a magazine format which can accommodate a variety of subjects elements and styles ranging from animated cartoons to live action film a set up post three or four will provide the continuity for the show. It will borrow from the latest styles and techniques that are popular in television with young children and early conclusion of parents and experts who observe children's watching habits. Was the fact that the children responded most positively to commercials. They learned to recognize words and phrases long before they actually learned to read. Because of the simple direct methods of rhetoric employed in the one minute product commercial paste style change goals and repetition are key elements. At the workshop we intend to employ the same elements to sell if you will the letters of the
alphabet and numbers and we will vary these with live action material. I think you can best appreciate what I am talking about by watching a few moments of material which we have commissioned and are presently testing in daycare centers in New York City. And now the attention of the people here in the communications subcommittee hearing room in the new Senate Office Building will turn once again to a movie screen directed here in the room we're going to see your film listed as am. And in a recent article by Stuart Little Senator the description of the snippet of film untitled j just a minute out of a projected 130 hours of programming. Mr Little says that the animation all about the letter J. Two round faced youngsters contemplating the configuration of an object lowered from the sky which then must move a rhymed
story justice Jorie into jail six times in a one hour long program of randomly chosen children's television as it was a spot of commercial interruption of the. Then carried the film gingerly over to a daycare center just a few blocks from their Manhattan offices showed it under controlled circumstances took two of the children tested only just Bob wants to do it three times and to walk with specially prepared questionnaires the workshops or research stuff was able for the first time of it with confidence. Three of the projects important early concepts that children can learn their numbers of letters kind of film and a commercial spot method of getting the attention is effective and that repetition pays off. The two youngsters who had seen the J.S. Bach six times could identify the letter and a group of letters and reproducing themselves at a verbal test suggested a few ways of
improving the script but it did show that the production was on the right on the right track. Program format and content from materials in the Children's Television Workshop are still being worked on the James Bond has passed its first test. Hundreds of others just sort of come in in the meantime the stuff is pouring over all the evidence they can bring in. We have a report that a staff meeting in January a tape recorder the size of a shoe box stood at one end of the long Prince room table playing like the offspring or voice of a precocious 4 year old boy recounting an episode of this headlong account admitted not the tiniest plot point. And whenever he seemed to be running down he would throw in a conjunction such as to be off again. Their professional staff here are not absolutely entranced with the display of vocal skills and out of talent and apparently Total Recall when it was over and the machine was silenced. Mrs. Cooney who was before the subcommittee today and who presides at these meetings said almost with a sigh she has become the new reality.
Kids know more about what is going on on that man than they know about what is going on in their own nurse. This is precisely the point of departure for the Children's Television Workshop which she hopes will have as many watchers among 12 million children as Batman and Robin. These brief excerpts from an article in The Saturday Review by Stuart Little dealing with the Children's Television Workshop. We are bringing you complete live coverage of the Subcommittee on communications of the Senate Committee on Commerce hearings on the Senate bill to a bill to amend the Communications Act of 1934 and dealing specifically with financial support for the Corporation for Public Broadcasting will resume this live coverage just a moment but first we'll pause for station identification. This is the eastern educational radio network. A. WGBH a family you know and one of them is I don't remember the radio and all of the new Senate Office Building where the subcommittee on communications or the Senate Commerce Committee is watching a briefing on that
sort of brought in by Mrs. Jones County executive producer of The Children's Television Workshop. This film is now being shown to this group here. Film titled eggs and cookies and little strips. On the letters M F B and the film has concluded and so once again we go to Mrs. Coney. MARTIN Do we know how how much of an audience we get for that. Seems to me we have not been shown yet. Well then we will go on the air. I think maybe I should be finished in just a minute and some of this may be clear. All right. A reference should be made here about the composition of our intended audience. The workshop program is designed for all preschool children but we are especially interested in reaching the so-called disadvantaged child to home effect people early training can be particularly crucial if he is to begin classroom training on a par with middle class children. How effectively we can communicate
with these children will be one of the important elements of the second phase of our research effort which will parallel our programming next fall and winter Educational Testing Service of Princeton New Jersey has been commissioned by the workshop to pre and post test sample audiences composed of disadvantaged and middle class children in five locations in the United States to assure the largest possible audience and the best possible conditions for our experiment. We will mount an intensive information education campaign to encourage mothers and teachers to take advantage of our show and many childcare centers are planning to design their morning curriculum around the programme. You will note that we are not talking in terms of replacing or supplanting classroom education for preschoolers. We think our television program can be a compelling addition and aid to the headstart teacher and the daycare center director and an important help to children not fortunate enough to be in preschool programs or kindergartens. In closing I would like to say that a
project such as the Children's Television Workshop probably could not have happened outside of public television. It is doubtful that commercial television could afford a years research and development time for a series before production even begins although we consider this lead time crucial to the potential suggest success of the project. It also seems unlikely that any but public television could devote up to two hours each weekday as many of the nation's educational television stations will be doing to a single project such as ours. It seems clear that what is needed is a strong viable organization such as the Corporation for Public Broadcasting to assure the development and continuation of projects designed to serve the critical needs of American society today. Thank you. Would you want to be in a position to know how much or how much a study project like that did cost. Do I know how much this country has it. It's two years the development and research phase
and production broadcast will cost eight million dollars million. Research out that $500000 is going to research an additional 500000 to promotion and utilization or information and utilization. And you have every confidence that young people will look at it. Yes in fact we are testing that now we test everything we do after it's made we test it on sample populations and daycare centers and we expect to have a trial run in some small town somewhere this summer in time to turn the whole series around if we find we're failing. But so far the research results are extremely good on appeal and educational effect of the material. I have all kinds of stations with all kinds of our sort of thing we just watch. And I'd rather watch that I think myself than most of them watching
the sonic boom we just watch. Is that design job planned for it to be some particular time in the morning. Yes we have. We've made extensive efforts and stations have been extremely cooperative in this. Clear morning time now stations have a problem and it has to do with the shortage of money in public television. They serve in school programming as you know there are many of them are mandated to serve the school population. So in some cases it entailed a financial sacrifice in more cases than not it entailed our going to the school board and the people responsible and talking them into sponsoring this along with the station for a morning time out of 130 stations who have reported to us. I think 80. Have cleared some for noon time. We expect to send it out by long lines at 10:00 a.m. It will be 9 in the Midwest and 10 in the mountain states and 11:30 on the West
Coast. Most of them who have the capability plan to also tape it off the air and replay it in the late afternoon which is another good viewing time for small children. You know those that have signified that they intend to fly 130 have responded to our questionnaire and when they go in all over the whole states like Alabama have cleared most of the New England state networks have cleared it. There is no difference between urban and rural on there's no pattern of who is cleared. I think 18 or out of the 20 largest markets are the 25 largest markets have clear but so have a number of smaller towns. Well I know in my own reception that the buy by the public.
I'm rather pale the early parts of day. That's true in many sections of the public. That's Senator Cotton. I suspect that you were the first to lose the station in Concord for example may have a gap in its program schedule between the end of the school day and the early evening evening hours when they come back on. There are very few stations left. There are not programming straight through the day. Their program hours would be devoted from 8:30 or 9:00 in the morning until 3:30 or 4:00 to school service be it to teachers or be students there are four o'clock to 6:30 would be dedicated to two children for the most part at home and the evening is a combination of instruction at the adult level and cultural programs and programs in the area of public affairs. You would find that very few
stations in the public television system today are going off the air before 10:30 p.m. and we think they ought to stay on longer than that. Virtually all of them are run for a part of a Sunday now during the winter. Summers they'll curtail the Sunday perhaps or many of them will very few on the other hand on Saturday. So there is much more to be done but Concord Still I can say still doing well. I mean I didn't. But the expense of the station that is so spotty because there is nothing that my colleagues can do
about that because it's local. Resources either locally or hopefully someday from a corporation or local authority the decision has to be taken. Very very much experience what you're doing here is the kind of temper I have. And this senator is precisely what Mr. Pace Mr. Macey and their
colleagues must be permitted to do. And yet I would remind you that if they had time to read on this project it would have taken eight out of 10 million dollars and it's just one project. What are your overall pledges in the overall budget in 22 years 25 million dollars a year. Yes per year of which this year we're getting approximately one from the corporations. Therefore if the corporation is to sume a major responsibility in this area you and I and citizens and you serve as a congressman must How do you find that with the last budget time its like gadfly. Do you find that with the passage of time your patronage becomes greater and greater. Yet as people turn to live become more interested in that type of program. Yeah I was in a the last series we had here on public on this public broadcasting corporation that there will be.
Series
Producing Organization

WGBH Educational Foundation
Contributing Organization

WGBH (Boston, Massachusetts)
AAPB ID

cpb-aacip/15-32d7wxf3
If you have more information about this item than what is given here, or if you have
concerns about this record
, we want to know!
Contact us
, indicating the AAPB ID (cpb-aacip/15-32d7wxf3).
Description

Episode Description

Chair: Senator John O. Pastore, D, RI, Speakers: Rosel Hyde, Chariman of the Federal Communications Commission (FCC); John Macy, President of the Corporation For Public Broadcasting (CPB); Frank Pace, Chairman Of The Federal Communications Commission (FCC); (White, Washewski, Leper, Cooney). 10:00-4:00

Episode Description

Newton Minow's address begins at 03:34:08. You can use the link below to share or go directly to the segment: https://americanarchive.org/catalog/cpb-aacip_15-32d7wxf3#at_12847.388544_s.

Created Date

1969-04-30

Created Date

1969-05-01

Media type

Sound

Duration

04:18:12
Credits

Producing Organization: WGBH Educational Foundation
Production Unit: Radio

AAPB Contributor Holdings

WGBH
Identifier: 69-3034-00-00-001 (WGBH Item ID)
Format: 1/4 inch audio tape
Generation: Master


If you have a copy of this asset and would like us to add it to our catalog, please

contact us

.
Citations

Chicago: "Public Affairs; Senate Commerce Communications Hearings 4/30-5/1/1969," 1969-04-30, WGBH, American Archive of Public Broadcasting (GBH and the Library of Congress), Boston, MA and Washington, DC, accessed December 4, 2023, http://americanarchive.org/catalog/cpb-aacip-15-32d7wxf3.
MLA: "Public Affairs; Senate Commerce Communications Hearings 4/30-5/1/1969." 1969-04-30. WGBH, American Archive of Public Broadcasting (GBH and the Library of Congress), Boston, MA and Washington, DC. Web. December 4, 2023. <http://americanarchive.org/catalog/cpb-aacip-15-32d7wxf3>.
APA: Public Affairs; Senate Commerce Communications Hearings 4/30-5/1/1969. Boston, MA: WGBH, American Archive of Public Broadcasting (GBH and the Library of Congress), Boston, MA and Washington, DC. Retrieved from http://americanarchive.org/catalog/cpb-aacip-15-32d7wxf3