Spectrum; Lecture by James A. Smith on "Blacks in Amherst, 1728-1880" (Part 1)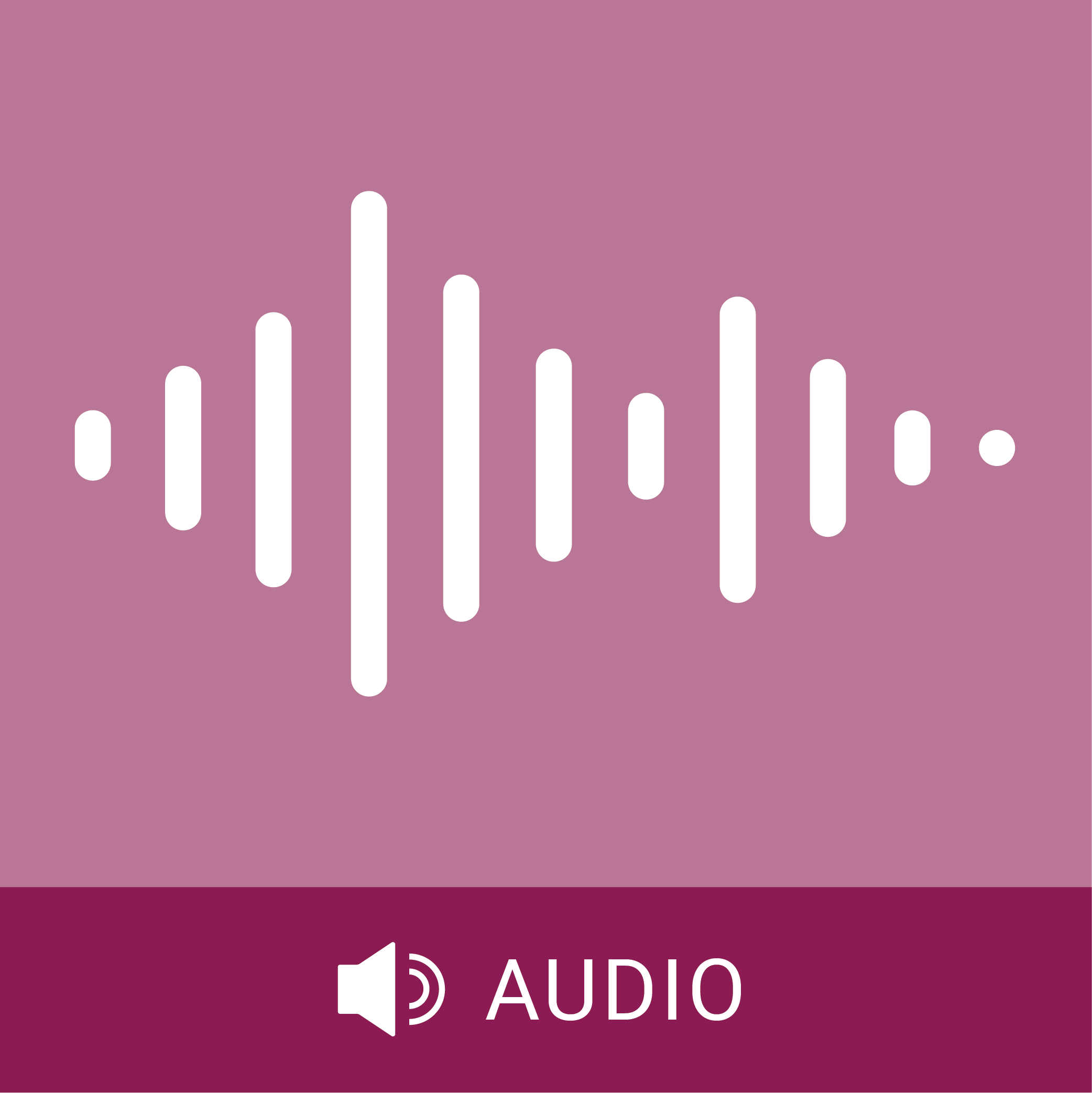 A production of WFC art in Amherst. This is spectrum. Good afternoon I'm David Gillon. On today's program we'd like to present a lecture delivered by James Smith a local historian and active member of the Amherst Historical Society. The topic of Mr Smith's address is blacks in Amherst seven hundred twenty eight to eighteen eighty. Not much material is available on the existence presence or the situation of those Americans of African descent living in Amherst. Despite the lack of material though Mr Smith who in addition to being a certified genealogist is an ordained minister and currently amorous town engineer has managed to uncover evidence using police library and census reports that suggests that the presence of African-Americans living in Amherst was not as recent a phenomena as some might believe. James Smith delivered his talk at the Jones library in Amherst on the 15th of April 1992. You're looking at amateur and antiquarian. I am not an expert on the
black experience in New England or Massachusetts for that matter. The more I've learned of them about the subject the less I the more I know that I do not know. You can figure that out. Only when the effort that I have done and present to the community in accumulating the individual stories and the few recorded events of ante bellum black people in Amherst only when that effort is duplicated in other cities and towns of the area. Can some learned opinions be put forward. While I can be drawn easily into rendering opinions on the data at hand and will probably do so at the question period. Please note that my database is rather limited and meager in this matter. Jenny a logical research for white families between the revolution and the Civil War in New England is most
difficult and even more so for persons of African and Aboriginal descent. At best the black story is like putting together a puzzle with a home with about two thirds of the pieces missing. But the pieces that do go together in clusters of five here or ten there depict a human drama that demands to be remembered. Let me describe some of the individual puzzle pieces and a few clusters that actually present a part of the picture. To begin with the first blacks in Amherst were slaves about four to eight prior to the revolution at any one time. Zachariah field had a negro man listed in 1738. This being the earliest reference to slaves at Amherst then the each precinct of Hadley.
One slave named Pompey commonly called Pomp by his master the Rev. David Parsons the First Congregational minister here at Amherst had a wife named Rose a slave family. Pomp was actually admitted as a full communicant member to the Congregational Church here in Amherst in 1758 by a letter of transfer from the Congregational Church at chippy. He and his wife Rose had one of their children Goffey who was born in January 1749 was baptized in the church. The first free blacks in Amherst occurs with the mention of Tom and his wife Tad who were three blacks of Amherst living here beginning one June 1761 and they were warned out of town on 1 January
9th 1762 that they had been living in the town from 1 June 1761. They were warned out as was the procedure then for any transients or poor person in order that they would not become wards of the town and many cases these people stayed though there is no further mention of time in tabs. One of the note were these in the black community and emersed was Caesar Prut and this surname is spelled p r u t t and sometimes corrupt corrupted to Pratt. Caesar Prut was a slave of Josiah Chauncey one of the rather well-to-do people at Amherst in 1758. Caesar was born in 1727 in Hadley and he was a soldier and kept in the life of Pomeroy's company of Colonel William's regiment spending 45 days on an expedition into Canada in the summer of
1758 during the French and Indian War. The Amherst tax list valued Caesar a slave at twenty five pounds and seven hundred seventy in December of that year. Cæsar had been out hunting killed and was in the process of addressing a deer in Amherst. This was an act of poaching and it was on lawful for both whites and blacks. And the fact of an armed slave seemed not to be a problem to anybody but the act of poaching was a concern. Solomon both would enters upon the scene a prominent white person in Amherst affairs he observes Caesar in the act red handed as it were and reported him to the authorities. Bolt would later receive and informers the Caesar pled guilty before the court of sessions in Northhampton. The next July and was fined six pounds for the offense a rather heavy fine. He was
last listed as a slave in 1773 while his master Josiah Chauncey was a leading Tory in Amherst. Caesar enlisted for three months and one day in the cut in the local militia on May in May 1775 he was serving in Captain Reuben Dickinson's company of militia raised here in Amherst. Caesar served the Charleston and in September and October of 1775 was serving at Prospect Hill with the same unit. In December 1775 he enlisted in Captain James Perry's company of the 16th regiment of Massachusetts if in-tree and was later listed as being in the hospital. He was still under arms in April of 1776. There is no further mention of him in Amherst until later in 1870 when
as a poor person he was bid off by the town to a high bidder. Sixty five dollars a year in this case who hope to get that much labor out of this fifty year old man in return for room board and other minimal care. At this point cæsar disappears from the scene. Skipping on ahead the first interracial marriage at Amherst occurred on 31 August 1861 shortly before the Civil War. And was that of Alexander Taylor a black man born about 1837 in North Hampton who was a laborer at Amherst and he married Catherine calico or born 1834 in Ireland who is residence at that time was in Boston. She moved to Amherst they had a family and some of their descendants are here today in Amherst.
Going back to the beginning of the 19th century there is wealthy Wheeler she was born about 1785 in a southern state a prominent white farmer by the name of Oliver Coles purchased wealthy as a slave from Captain Samuel Parsons a sometimes slave dealer at North Hampton about 1790. This is very late for dealing in slaves in Massachusetts. She was soon a free person but she lived in Oliver's household most of her life certainly through 1850 without receiving any wages. Nor are there any direct references to her in the census tracks. All over coals died in 1850 and she next lived in the household of Levi Dickinson Kohls who was Oliver's adopted son and heir and she was living at Amherst and 855 in 1870 where she does appear on the census tracks. She lived in the household of Seth Coles
in 1865. When was she appears never to have married she is called a widow at her death in Amherst in 1871. This is perhaps the last reference to any slave at Amherst. Another person is fearless. The wife of Securitas Finamore Phyllis was born around 17 80. Her husband died before 1833 and it was probably from a fairly prominent black family in Hatfield family Finamore. She lived in the household of Judge Simeon Strong in 1790 in eighteen hundred and was listed as a free person. She was admitted as a communicant member to the First Congregational Church in 804 and was listed in the records as Phyllis. Mr Strong's negro woman. She like many other Amherst folk
dismissed from that congregation to the second church in 1830. She has a will and it's dated the 25th of September eight hundred thirty three and lists her as the widow of Amherst and the only property of value that she has is her household bedding. In the late 18th 30s the state established a number of institutions over the Commonwealth to minister to the needs of the transients poor and the newly arrived immigrants of all races. Two such institutions that relate directly to the poor in Amherst the third possibly being in North Hampton are discussed here they were the St.. Alms house at Monson and Palmer and the state primary school at
Munson. These two institutions were there to meet the needs of the transients and the poor. The alms house aided the ill and the incapacitated while the school seems seems to have housed trained and placed persons as laborers and apprentices back into the various towns and cities. Both individuals and entire families were admitted to this complex of institutions. Between the years 1843 and 1870. Fourteen adult black females and seven adult black males were admitted from Amherst with other people. Usually Irish immigrants five of the females and one of the males so admitted were born at the South and the rest of them appeared to have been born either in Massachusetts or in Connecticut.
Some black adults and children died at the institutions. One of the residents of the institution is as follows. There was one an Anderson. She was born about 89000 at the south probably a slave she came from South Carolina. She and her three children arrived in Amherst in 1845. They received wood and food. In October 1845 and in January 1846 from the town fathers in Amherst. They were the next sent to the state alms house at Monson from April through July 1847 one of her children was named Missouri. And the other at least two of the others were born in South Carolina. The early 19th century was not a healthy time for children.
Jeremiah Holden who was born about 18 20 in Enfield Connecticut resided in Amherst from 1840 through 1851 was a laborer. He married a two line Pharaoh in 1840 in Vernon Vermont. She was an Amherst girl born in about 1814 and she had married first one William S. Jarvis who died. The children by Holden were as follows Francis. Born in 1843 at Amherst and died two months later Edna Augusta was born March 1844 at Amherst and died the following December of consumption at Amherst. Charles Freeman was born July 1845 in East Amherst and died March 1846 of lung fever at East Amherst. EDWARD M. was born in December 1846 in Amherst
and died in 1850 one of inflammatory rheumatism at Amherst. Angeline was born in 1842 and was a school girl at Amherst in 1850 and was baptized in either first or second church in 1952. Both she and her brother Joseph Bradley. There were many infant deaths and deaths of young children in Amherst both black and white. As to the attitude of the town fathers towards the transience poor It was a mixed response. The records indicate that one Martha Madison a black person was a pauper at Amherst. And while there's no data on the records she was packed aboard a train and sent to New Haven Connecticut which is apparently where she came from. The selectmen acted as the overseers of the poor during this particular time.
I'm towards the Civil War Massachusetts was the first Northern state authorized to raise regiments of black volunteers with white officers for federal duty in the South and many blacks came from all over the nation and Canada to enlist in Massachusetts units. There's a monument in front of the state house in Boston commemorating the black regiments one of those soldiers was Jason Champlin born in 1833 at Amherst. He lived here through 1840 and was later farmer and shoots Berry. He came back to Amherst and enlisted in the Army as a substitute for Hiram Smith another black man who had been drafted. Jason was mustered into the army on August 1863 into Company K of the fifty fourth Massachusetts Volunteer Infantry for a three year term. Hiram Smith paid Jason a $300
bounty. Jason served the regiment until he was killed in action at old lusty Florida on 20 February 1864 in a brisk rear guard action as the regiment was in retreat from advancing Confederate forces under General Beauregard. Another soldier but name of Jarvis Jackson. There are many Jacksons and Thompson's and there are only black families in Amherst. Jarvis was born 18 29 at Amherst. He was a Teamster and farm laborer living here and he purchased a half acre lot on railroad street here in Amherst. In October 1863 he enlisted in the Union Army in December of that year 1863 and received a bounty of one hundred twenty five dollars. He was mustered into Company B of the 5th Massachusetts cavalry. They never got any horses they always acted
as if injury. Into the fifth mass cavalry at 29 January 18th 64 he was it found himself at Camp Reidsville where all the soldiers from Massachusetts went. They were trained there and then were shipped south. He was appointed Corporal early in 1864 But as the ways of military life go he was reduced to private on 20 July 1864. He served with his unit throughout the Civil War. His unit was one that was sent to Texas after the Civil War to preclude the an attack by the French from Mexico. He died on the 30th of September 1865 of malaria in a military hospital and browse those sent ya go Texas. And he may be buried in West cemetery his estate was insolvent by about $75. His wife was a housekeeper in Amherst.
Good team 65 in 1870 but she was finally taxed for her house lot in 1870 and she drew an eight dollar monthly pension beginning in January 1868 that was the going rate for anyone at that time. Several of their children one was James Edward born in 1852 who died in 1861 at Amherst and another daughter Susan Barnard born in 1862 and died in 1868 at Amherst of typhoid fever. Many residents died of typhoid fever at that time. Another Civil War soldier Charles a Finamore. Born 1836 at Amherst he was a grandson of Phyllis previously mentioned and his photograph is in the display here in the Jones library. And he is one of the Blackman standing outside the
town hall in a photograph taken about 1890 of the Grand Army the republic the veterans organization of the Civil War. He had a guardian the white man by the name of Stillman Taylor an 1845. The his father was dead at that time. Charles was a laborer at Amherst in 1860 and lived in the household of Christopher Thompson. Many black people lived in in that house at that time. Charles enlisted in March 1863 and was mustered into C Company of the fifty fourth Massachusetts Volunteer Infantry and for a three year period while usit can't read Bill he received a draft notice that matter was squared away since he was already under arms. He took part in the battles on the islands near Charleston South Carolina and was wounded in battle at a lusty Florida February
1864 in that same rear guard action during the Civil War many of the black regiments were posted in rear guard activities and other hazardous duty assignments. They fought valiantly for if they were captured they were not treated as normal prisoners of war. They were treated as renegade slaves and turned over to civil authorities and many were never heard of again. He was listed as a voter in 1865 in Amherst I don't think he voted at that time because he was still in the Army and he was mustered out at the end of August in 1865. He was charged the poll tax in 1866. That meant he could vote and take part of town meetings and he purchased a house lot from his father in law Francis IRA Burghardt in 1869 on Hitchcock road. He was a laborer here in Amherst in 1870. His wife Sarah
E. forgetter Byrd Hart was born in 1840 one of Great Barrington and she was living with her father at Amherst in eight hundred fifty and sixty was a housekeeper and Emerson 1865 and seventy their one child had he was born in 1863 at Amherst. A few months before Charles enlisted and while he was at the South she died in April 864 of smallpox. One person who followed the war news very closely was Margaret Gray the widow of Stephen Thompson. She was probably the Mrs. S. Thompson whom the newspaper on some September 16th 1864 reported as having four sons one son in law and six grandsons in the
army. In one of two units the fifty fourth Massachusetts Volunteer Infantry in the 5th mass cavalry a total of eleven soldiers from her immediate family. She died in December 1864 before wars and of pneumonia at Amherst. At the age of seventy five. While the war was going on it was business as usual in Amherst. George Newport who was born about eight hundred forty seven in Greenfield was living with his uncle at Amherst. And it came it came into some difficulties health wise in the town of Amherst took over and paid for some of his health care and he. George Young George died in 1864 of consumption at Amherst and the overseers of the poor sent a bill to the town of Greenfield for payment claiming that young
George was an official resident of that town. They did it to each other in those days. They were always sending bills to each other and trying to convince the other towns that they really should pay. A rather grim health event follows in Amherst a case of smallpox was reported in March 1864 in a black tenement called by the local white residents the beehive. It was on located on North Pleasant Street just a few doors down from Amity street. Some measures were taken to preclude its spread but another case happened soon after and the source of the disease was determined to be a young black woman who would visit the soldiers at Camp Reed bill for a bit and return to Amherst by train from Boston on a Saturday night who came down with smallpox. The next Sunday morning these two cases of smallpox alarmed a selectman who took immediate action. By Harold Lee fitting up
a barn in Hadley as a pest house. Within 24 hours of the second case of smallpox. All of the blacks in the hive as they called it were ordered into the pest house. The newspaper put it this way and on Sunday night the whole swarm was moved there. The hive is at present an occupied an occurrence unknown for many years by mid-April the negroes in quarantine were enjoying themselves finely and none of the cases are likely to prove fatal. So goes the newspaper. The pest house event did work in that. Only the occupants of the hive contracted the disease. Events turned ugly a few days later when some unknown persons attempted to torch the tenement but the fire was discovered soon enough to prevent the loss of the house and a general downtown
conflagration. Moreover the pleasant prediction of the outcome of the disease turned bleak. When fifteen cases of smallpox developed at the pest house three deaths happened. By April 28 1864 they were Sarah Jane manual the widow of Solomon Austin Palmer Eva III Newport the daughter of Amos Wells Newport and Hattie Fenimore the only child of Charles Finamore who is at the time fighting for his country in the south. By May 13th the disease nearly played out in this town goes the newspaper. There is but one case reported at the hospital and nearly all of the colored people have left the hospital and returned to their old quarters and of incident. It was a total black population in Amherst in 1865 of 91 persons including men women and
children. There were twenty two black men from Amherst who volunteered for military duty in the Union Army from eight hundred sixty three through eight hundred sixty five. This is one out of four of the entire black population. While most of the white soldiers were released from duty by early summer of 1865 and returned home the black soldiers remained on duty for many more months in occupation duty in the South and being dispatched to Texas. The 5th mass Cavalry Regiment was posted at Brazos Texas next to Mexico. The newspaper of September 7th 1865 reports on one of the back pages that quite a number of the colored soldiers be longing to the 54 threads a moment arrived home on Saturday and of note this was long after the bunting had
come down from the buildings from the picnic tables had been put away. The earliest black taxpayer was one Walter Fuller a barber at Amherst by 845 and he was charged the poll tax that meant he could vote however in 1850 he was charged no tax although he definitely resided at Amherst in that year the assessor's of Amherst reported that there were 15 poles not taxed and not supported by the town. That there were three poles supported by the town. It appears that the former 15 polls were adult black males. Not until 1859 were any blacks again taxed in that year. A novel highway tax was levied upon several of the black residents of town upon Francis Firebird heart a farmer who had a two acre lot. He bought it in
1850 and paid off the mortgage in 1866. The lot was Vytas thousand dollars in 1870 rather high value lot. William Farrow Henry Thompson and Christopher Thompson were also charged a highway tax in 1859. And I don't think that any white person was charging such a tax. Will lead to a page who was born about 1788 in Whately and the wife of Amos Newport bought a house with an orchard on North Hampton Road in January 1846. She lived with her son in law Frances IRA Burkhart of 1850. She sold her land to her son Joseph Wells Newport of Amherst in December 1861. She paid no taxes on this real estate. This completes the series of short presentations on individuals and brief incidents. You've been listening to a talk to live by Amherst town engineer James Smith on blacks in
Series
Producing Organization

New England Public Radio
Contributing Organization

New England Public Radio (Amherst, Massachusetts)
AAPB ID

cpb-aacip/305-22v41r04
If you have more information about this item than what is given here, we want to know!
Contact us
, indicating the AAPB ID (cpb-aacip/305-22v41r04).
Description

Part one of a lecture by James A. Smith, local historian and member of the Amherst Historical Society, on "Blacks in Amherst, 1728-1880." He explores the history of African Americans in Amherst, Massachusetts, through an identification of African American individuals living in Amherst during the period of 1728-1880.

Created

1982-04-15

Asset type

Episode

Genres

Topics

Rights

No copyright statement in content.

Media type

Sound

Duration

00:30:40
Credits

Host: Gillen, David
Producer: Njiri, Kari
Producing Organization: New England Public Radio
Speaker: Smith, James Avery

AAPB Contributor Holdings

WFCR
Identifier: 290.08 (SCUA)
Format: 1/4 inch audio tape
Duration: 00:30:40


If you have a copy of this asset and would like us to add it to our catalog, please

contact us

.
Citations

Chicago: "Spectrum; Lecture by James A. Smith on "Blacks in Amherst, 1728-1880" (Part 1)," 1982-04-15, New England Public Radio, American Archive of Public Broadcasting (WGBH and the Library of Congress), Boston, MA and Washington, DC, accessed October 15, 2019, http://americanarchive.org/catalog/cpb-aacip_305-22v41r04.
MLA: "Spectrum; Lecture by James A. Smith on "Blacks in Amherst, 1728-1880" (Part 1)." 1982-04-15. New England Public Radio, American Archive of Public Broadcasting (WGBH and the Library of Congress), Boston, MA and Washington, DC. Web. October 15, 2019. <http://americanarchive.org/catalog/cpb-aacip_305-22v41r04>.
APA: Spectrum; Lecture by James A. Smith on "Blacks in Amherst, 1728-1880" (Part 1). Boston, MA: New England Public Radio, American Archive of Public Broadcasting (WGBH and the Library of Congress), Boston, MA and Washington, DC. Retrieved from http://americanarchive.org/catalog/cpb-aacip_305-22v41r04