Fundraising Marathon for Vermont Public Radio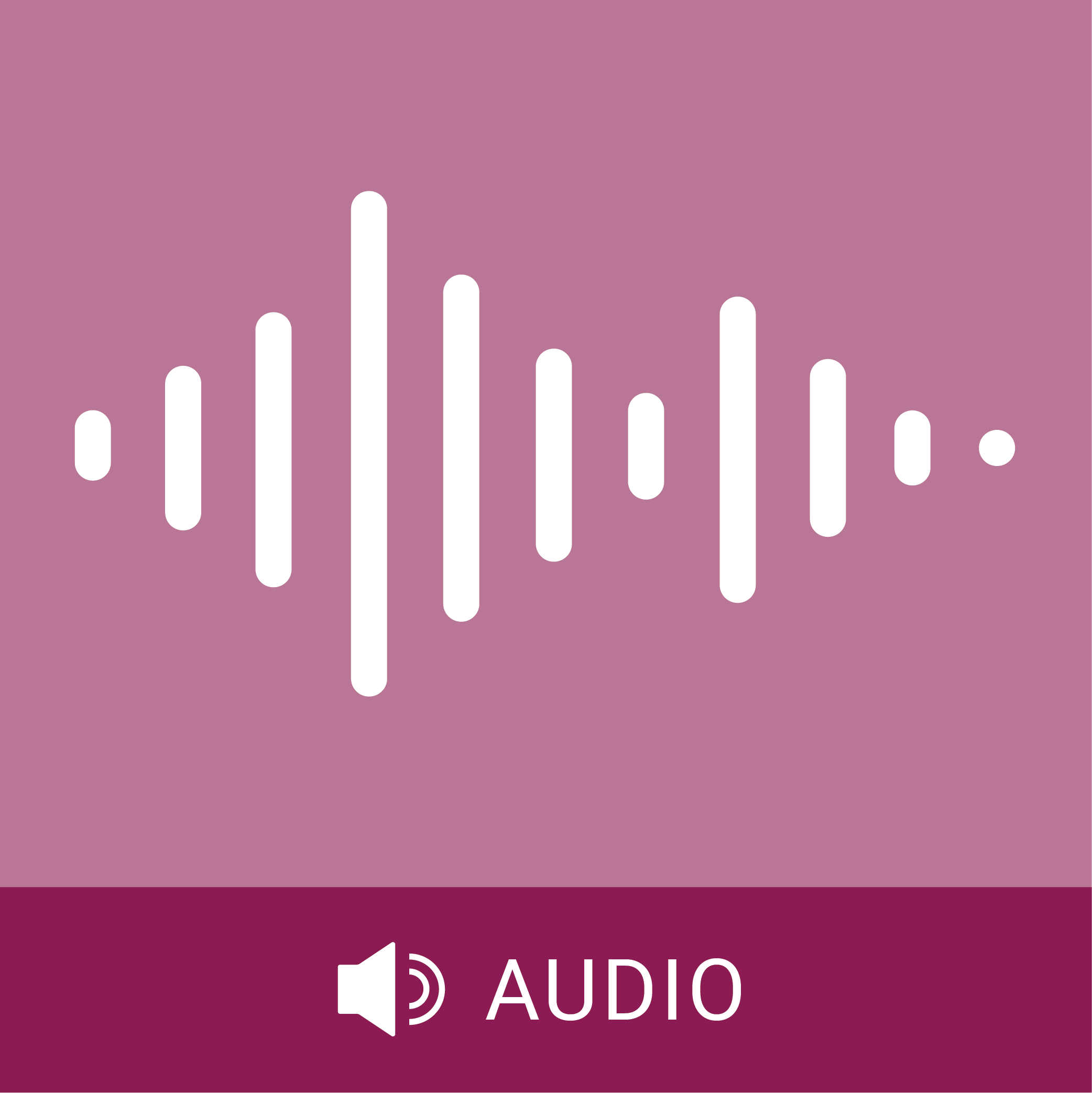 Now we've met Steve Robinson's challenge we have an hour and a half almost to go on Saturday afternoon at the opera. I'd like to have someone call. Rather than us. Oh listen there's been a regular listener reliably listener or somebody who I would like to have a listener call and challenge the rest of the listeners who have not yet made their contribution to Saturday afternoon to the opera to do so. And we'd like to have that person give us the figure that they think that other people can contribute during the next hour and a half. All right Les I know yourself perfectly unclear. No I think that's clear but let's run it by again it sounds like it is a unique challenge and it sounds most exciting you're suggesting right if I understand you that a listener old or new will call in with a figure challenging fellow listeners to see if they can meet that figure in the hour and 21 minutes that are left of Saturday afternoon at the opera there for obliterating all previous records of any program.
And you know every fundraiser that's right during the two plus years that we've been on the air did I understand that that's precisely hit All right. Who is the listener that is going to call in and challenge is and or her fellow listeners to raise whatever that amount of money is to see just how stupendously Saturday afternoon at the opera can obliterate. All existing fund raising records. What a challenge that is for what probably has got to be a small audience in numbers people can't listen to the opera in the same numbers that they listen to some of the other programs can I. Well we're told that we're told that you're quite right that opera listeners are a very small but very select group and very devoted cook very devoted and very gentle they have never never let us down and we're doing our best to make the requests that come in and we're going to take a brief pause now right to meet one of the requests. The Rosenkavalier trio is queued all well wonderful we were going to do something else we were going to
fulfill a request that I had made because I was sitting here unable to go any longer almost without listening to some of the lead to Gallacher achieve that. That's also cued Why don't you let me find the name of the person that requests that they're Rosenkavalier and this list here and we'll listen to the gut from Massa NE's man all sung by the unbelievable. Gallacher CI a recording made in 19 24. I do have the capacity to produce what Doug MacKinnon has requested. He wants the classic recording of John McCormick singing that aria that McCormick said he would have represent long after his death for ever into the future
the opera singing capacity that he had. I will gladly be judged by future generations by my singing of the sorrow from Mozart's Don Giovanni. Dollar contribution come through before that. That's right. I'm not going to say that we're going to make you or your two thousand five hundred but nineteen minutes nine nobody Smith has
done some unbelievable things in 1000 minutes on Morning Glory. Who knows the phone can still ring there four lines open and maybe you have some magic words for. I'm not I'm not sure that even Google Betty has done has done anything quite this spectacular on Morning Glory it's always been touch and go between Morning Glory and the opera and morning promos are good too. But I think this time the opera wins hands down. Well now we could we could certainly could guarantee that if we could raise a little over $300 more in the next few minutes to take us to twenty five hundred dollars this afternoon an all time record that will be awfully difficult for anyone to topple except us. Well we'll go after it again next spring. Quite obviously I mean this program this afternoon is only given several dozens of ideas. Haven't had before for really reaching out in total seriousness. We can't. But but city are somewhat AUSTRAC by the enormous and amazing support that this opera audience has come forth with once again. And all we'll try to do is to
continue to put out the beautiful sounds and we have a very beautiful sound and right now today it is a request that comes anonymously for me. Beverly Sills recording and rather than an operatic aria I have selected one I think of the most beautiful of all songs the applause either. No more of martini the moments of love are brief the sorrow of broken or lost love lasts for ever. The more song by Beverly Sills with Andre the lines and his orchestra.
Thanks to everyone who called to Ray Daly and Sam Sanders and Dick McGrath for working with me and two volunteers Barbara Dahlberg and Retha that Lois forget Marcella Reed. Randy Collier and Patty gale. Good evening from National Public Radio in Washington. This is no Adam and I'm a fan. With ALL THINGS CONSIDERED. And then for you to talk to the speaker author carried out and
the danger and adventure for the young. And I did all things considered we visit the Creator. Also tonight the story of the continuing talks continue and President Carter order the Department to begin a £5 oil barrel. It's going to find a way to pay back a small tomato based camera. And is it metal or plastic it's metal metal. Yeah you sold how many so far. We told 37000. Now you have an investment portfolio that comes along with this barrel of oil. Correct. What does it say. Well we actually did it it started out by giving a little bit OCD small company philosophy. We're attempting to put oil into the into the American public and now
it goes on to give the occasions or the content the analysis and then we give a conversion table. I actually eat what one of our little barrels going to be if it were refined it would our aim us a compact automobile for X number of miles. That ain't how many miles. Let's see I believe at one point the freak by 4 you get 8 the average home for 35 minutes 35 minutes. Now you're making how much profit for each big barrel of oil by selling it in 5 down sterols approximately 60 under sixteen hundred percent security. Don't you think though sometimes that it's all a bit strange when you're in the office and you're counting your money from orders that are coming in. Aren't you a bit surprised that people are willing to pay five ninety eight for this
I know we're not because unless something is. The price may very well be crude oil available to the American public by 1985. Come on it's not a real answer. We end with the price the way it is. Beat any of the public feet and get one for the population. The windfall oil company Valley California. This is NPR National Public Radio.
0 0 2 0 0 6 0 0 0 on this movie to load to load. And this is W. PPR in Windsor Monteith eighty nine point five. And we are not going to go the second half of all things considered as we've been saying all day so that we can bring you a repeat of a program heard on ALL THINGS CONSIDERED at just this time. A few months ago September the 8th I believe on Labor Day when we presented on the All Things Considered a program produced at Vermont Public Radio but before we do that radio I just wanted to extend once again my congratulations to you for the most amazing job done during Saturday afternoon at the opera by you and Peter Falk Smith and I think it was certainly the most
spontaneous display of radio I've heard in in years. Well I'm sure Peter's on his way now but I'm sure that if he were here he would he would still be talking about the amazing generosity that was displayed this afternoon from the listeners of Saturday afternoon at the opera and people we assume that listen to Metropolitan Opera simulcasts and other operatic programming on for months Public Radio. It was I think the only word it was an incredible afternoon we raised over twenty five hundred dollars between 1:30 and 6:00 getting off to a very slow start I might add the first hour. It causes us to have some serious doubts that we could raise the fifteen hundred dollars that you thought we should during that period and we really began to think that the fifteen hundred dollars was an impossible figure although we did have the confidence from the beginning I know Peter did he just sort of knew in his bones that something exciting was going to happen and it surely did.
The program the blood of Barry portrait of the granite workers in Barre Vermont that we produced. We like to think of as the art of radio we worked for three weeks just on the production for 18 months and conceiving it and hundreds of hours went into this 29 minutes and that is the art of radio but this afternoon you displayed another side of radio I think the spontaneity of radium. I have this program coming up like hopefully any good production is calculated and Saturday afternoon at the opera was certainly not calculated to happen the way it did. The spontaneity of those who were listening. Amazing they came up with challenges and emerges and it was really wonderful child enjoying each other right and left challenging us challenging Peter to find recordings. And he came up with I think all but two one had I'm totally stumped right. They had a problem with another but I don't know how many requests there were but he met every single one with two and he promises that those two will be played before long and he said he's going to go into some research pretty soon too
to be able to find that one that has him him totally stumped and to add to the drama. You received requests that were sitting in the library of Johnny Corker less than a half a mile away. And John called up and said we have it. And then twice we went to John's and picked up a record and it's an eight minute round trip and we were able to do it and we thank the corpus for for that that's a great resource. Randy Calder was the runner this afternoon who bolted out of here came back breathlessly and said John was standing out in the street waving the records right at like a marathon the race that really I think when Randy showed up. Ray are total now thanks to a Saturday afternoon at the opera on the very generous people who've been calling since Thursday at 6 a.m.. Seven hundred and seventy six calls in order pledges in the mail totaling eighteen thousand one hundred and one thousand dollars and our statistician and business manager Linda Kingsbury tells us that at this time exactly this time one year ago we were just over ten thousand dollars so we've increased in one year our pace by 9000 That's just incredible it really. And I think everyone has a lot to be proud of the listeners and Vermont Public
Radio. But we're still doing it. We can't slacken the pace we're on the air until midnight tomorrow night. Raising funds for Vermont Public Radio we have a great deal of special programming. We hope the program is just as exciting as this afternoon was all right if you thought the afternoon was exciting we're going to do our best to top of this evening because listen to the lineup at 8:00 p.m. live in our studios a man whose life and recent invention was featured in a Time magazine article that covered a full page. You'll be performing live on an instrument he invented It's called the Sinclair It's a new electronic instrument with many and implications. His name is John Appleton. He's from Dartmouth College among other places lives in Vermont and North and has invented a very interesting instrument. John feels that electronic music should be accessible to more people. It's not that we're going to explain that as an instrument in many ways no more intricate and machinelike than our little baby grand piano right here to the right. And he's a great educator a wonderful performer and an inventor. And he'll be here at 8 p.m.. Sam
Moffatt will be here at around 9 performing on the Hammond all summer live. All of this part of the evening produced primarily by Frank Kaufman and then our very own comedy team known as the panther program normally heard of this at midnight on Saturday. We're coming in live at 9:00 pm when they normally tape their program under the general supervision and direction of Billboard minutes our answer to Saturday Night Live and they will be live tonight and this should be very exciting will also have music on tape by Applejack Peter Tower One. People performing tomorrow night it's going who knows what the Panthers have planned. I hope our listeners have something planned for us and that is to sustain this marathon so that we can continue and and hopefully reach our goal tomorrow night at midnight. We're getting more and more bold about perhaps announcing what the goal is because our listeners are so generous and right. This is really what it boils down to our listeners being generous now. We are cutting out the second half of all things considered I don't feel too badly badly about it because we've been announcing it for three or four days on Labor Day. As I mentioned nationally was sort of a program called the blood of Barry a 100 year history of the granite workers of Barry Vermont and it was produced by Vermont Public
Radio under a grant from the National Endowment for the Humanities and Ray I'm going to go out on a limb. I tend to be a little bit pessimistic about things as they haven't even got to it. I'm going to say writing on the crest of success this program that our listeners are about to hear will win some very important national awards in 1980 and that is going out on a limb but I'm going to say it anyway. Many people worked very hard on it beginning with Al Pryor who then was with WFC are in Amherst Mass and wrote the original planning grant and Joe Wellens the great capable executive secretary of WFC R. who helped out Betty Rogers was the producer from National Public Radio and came here for three weeks we shouldn't confuse this with an NPR production. Right we hired three hit Skippy's he was the engineer in our very own once our very own Art Silverman worked for about a week and a half on this program in total it took 18 months to produce from the original idea which came from Mr. Bill Kemsley Bellows Falls Fred Wasser also took part in this program and our entire staff pitched in at some point I would estimate the 250 hours of time went into the next 29 minutes that our listeners are about to hear
and really urge them to call 8 0 2 6 7 4 2 1 2 6 I think this is the longest time we've ever gone without giving the number. We have to remind people that there is a lot more excitement coming up on the PR we do have our phones behind us. We don't do NOT want to lose sight of the fact that we're bringing you this programming to highlight what Vermont Public Radio is a five and a half hour opera program or a with people like all the current chief music from the Rosenkavalier the music just was incredible this afternoon and I did go home to take a nap and I couldn't do it. It was so spontaneous the records were in perfect shape. I think Jerry Erickson deserves a round of applause because our signal is beautiful. And when you're programming music like this which demands this type of fidelity it demands a signal and a technical capability that is quite sophisticated. We are open Mona Scott me weak Asian Lee have little pops and clicks Ray there was a magnetic storm yesterday did you know that and that's why we got interrupted for a period of 10 minutes during one of them was ago. Oh really. Yeah. We have these road blocks which are thrown in the path of every chief engineer in Gerry has from out of them quite well
it's it really is a strong beautiful signal if you're listening and stereo and great speakers it sounds terrific. I'm listening on a little portable radio at home as a matter of fact and you can tell the difference in the signal. It's very good. So the afternoon was I guess words of failing me it was very good. And now this evening we're going to hear a documentary about granite workers in very Vermont it's a 100 year history really of Barry the town of Barry and the people who have worked the quarries for the past 100 years and really longer and the ups and downs they have had as laborers and workers dealing with all kinds of environmental problems which they were struggling with right back in the 20s and 30s. The problem of silicosis will be discussed during the program and the type of devastation that that that had on some of the workers and the efforts made by the union and the management to work it out. Now of course and you might even say it's a safe industry. It's a very interesting history of a little town and in Vermont. And we were able to broadcast it nationally on ALL THINGS CONSIDERED. And we're proud of that and also proud rate that it received more comment in the mail in Washington than any other
program they've aired we're told that's what we've heard that more mail more positive mail came in about the blood of Barry than any single program they've ever broadcast. And we're proud to have made that impact on the National Public Radio Network and are so young ourselves just two and a half years old right. Most of all we're proud of the seven hundred and seventy six people who have called since Thursday morning and of course the more than 4000 people who have joined us so since we began broadcasting in August of 77. Seven hundred and seventy six is a pretty healthy percentage of 4000 by the way and we've done this just in two and a half days. That's right some of these heroes are annoying so the figures in those terms but you're absolutely right. It's so I think this marathon is another milestone for everything that has gone into Vermont Public Radio but enough of that our number is 8 0 2 6 7 4 2 1 2 6 We're always looking forward and re your job as someone who has to manage and if you like the budget is to look forward and try to get around potential hurdles on the path of our fiscal responsibility yes. And there are many there are many there that are are however this for days.
Is helping a great deal I think both Linda Kingsbury business manager and myself and the board who are going to be immensely pleased by midnight tomorrow night. And our job is going to be made easier over the next few months I think because of tremendous response we've been receiving from people just amazing response. But don't let us down now because we're not there yet and we're certainly not safe yet. We know we must keep hearing from you between now and midnight tomorrow night. So please if you have for some reason delayed making your request your pledge to Vermont Public Radio There's no better time than now. Keep us going. Keep well very watch to it to simultaneously keep us going keep the phones going at 8 0 2 6 7 4 2 1 2 6 we're building up to what I hope if people keep responding the way they have the most amazing marathon and they're going people are going to help. Vermont Public Radio along its way to a most wonderful extent but we must hear from me if you're outside from 0 6 7
4 2 1 2 6. Great I've gone out on a limb and said the following half hour will win some awards the best award would be for people to listen to the program critically and while it's being broadcast compliment us on the program by dialing 8 0 2 6 7 4 2 1 2 6 and making a contribution and to bring the program right back home. The first voice you hear will be that of Robin Robinson a friend of Saturday afternoon at the opera who also participated in this program and our program funded by the National Endowment for the Humanities and produced at Vermont Public Radio. This is the blood of Barry and our number is 8 0 2 6 7 4. 2 1. 2 6. The following program was produced for National Public Radio by W. R. in Windsor Vermont. Funds were provided by the National Endowment for the Humanities. The blood of Barry a portrait of the granite industry.
Think the king of mean you know what he was trying to sort of you know what I mean they just come in and storm begins with. That bill and we're back live on the marathon that was Saturday's child is now 10 minutes of 8:00 p.m. and you are listening to the third night of a four day fundraising marathon for Vermont Public Radio if you tuned in in the middle of Saturday's child and you enjoyed it the that your or your child we hope you'll call us at 8 0 2 6 7 4 2 1 2 6 and make your contribution to this fundraiser eighteen thousand one hundred eighty four dollars are on the way to 20000 by 1:00 a.m. tonight. And we remind you that John Appleton will be performing force at 8:00 p.m.. Might even sneak in a note or two before then. And then at 9:00 o'clock. Recital on the hammered dulcimer by Sam Moffatt. The panther players a comedy team will be here live in the studios and it's all to urge you to call 8 0 2 6 7 4 2 1 2 6 where in this marathon for you we hope you're enjoying it we know some people are how many race seven hundred seventy six
seven hundred eighty people have called or written Steve since we began as six o'clock on Thursday morning. I remember that it seemed like a year ago that it was 2 6 7 4 as the 6 8 0 2 6 7 4 2 1 2 6 is the number to call as did someone from Claremont New Hampshire would like to have a teacher and then any other teacher call in and pledge $5 and this person will at least $5 this person will. We'll match that thanks to Elizabeth Adams who called from Franklin New Hampshire. I thought she would miss good FM music after she moved from Albuquerque but found us and isn't thoroughly enjoying our wants to encourage people from Franklin Tilton and San Borton Hampshire to call Mary Jo's in-laws live in Seattle. That's right. And thanks in Hanover too. I think that's Maurice raff. Is it Maurice and I are good. Someone left out they all heard listens to the morning programs
especially Thanks very much from Hanover New Hampshire. So that's really more than seven hundred eighty people who've responded to our request for support for Vermont Public Radio. As we are conducting what will I'm sure be the most successful fundraiser in November of the 40 stations doing fund raising around the U.S. who are already number one per capita after our first day and whether we end up one or tenth or two hundred. The point is that we are doing this because we need the support we expect 50 percent of our budget to come from little 10 and 15 and 20 and $25 contributions in fiscal year 980 up from 33 percent which would be a real feat for a new station in a rural area the number is 8 0 2 6 7 4 2 1 2 6 7 minutes to a live performance by John Appleton who will also be reviewing the history of electronic music with us and giving you some examples perform live in our studio. I think you're going to be impressed with the sound that comes over your speakers this evening. Well I think so too. Well I think some other things are going to happen too. We've received many many letters from people who say they don't like electronic music. We may turn some heads around
before this evening is over because we may win some converts over to fair for me to call this electronic music of course it is sure it is. 8 0 2 6 7 4 2 1 2 6 I think some interesting things are going to start happening around here after 8 o'clock this evening you know about 10 years ago the word educational went out of public radio. The eastern Public Radio Network was once known as the Eastern educational radio network and for some reason they got self-conscious about that but many people have called in and said You know I used to hate opera until Vermont Public Radio signed on the air and many people called up this morning and said during the afternoon and said just that I didn't like operant till I heard Peter doing it and when you hear a program like we heard this afternoon you heard such a diverse selection and sampling of opera and it was also beautiful and lovely. You really have to like opera after Peter gets through with you and the same thing might happen this evening with electronic music there's a myth around it some people confuse it with Switched-On Bach. Some people confuse it with John Cage and some people like it don't like it some people are hearing it all the time in the elevator and they don't know what 6 7 4 2 1 2 6 is our number. A lot of that is electronic
music to music and no one's calling. But we have six minutes to say something to stimulate a call. What can that be. Well I don't know. I hate to go to 6 7 4 2 1 2 6 Don't let us know folks we've had a great afternoon with Peter Foxman the opera we broke all kinds of records this afternoon we raised twenty five hundred dollars between 1:30 in the afternoon and 6:00 this evening. Peter and I were breathless by six o'clock and pleased. Steve Robinson thought he had set a high goal for us when he went home to take a nap. He said I challenge you guys to raise fifteen hundred dollars and when Robinson got back here later this afternoon we were well over $2000 and by 6 o'clock we were at twenty five hundred dollars. We stand officially at eighteen thousand one hundred eighty four dollars and six o'clock Thursday morning. We'd like to make that twenty thousand dollars and we're getting a little courageousness $20000 by midnight or so tonight we'll record you say a few words about the investors club because if people call and become investors we talk most often about the $15 contributions but say what about
investors and we'll get to 20000 very quickly. Well I think the first thing to say is that a number of people have responded to our letters that went out asking people to enjoy it to join our investors group and several people have joined during the course of the marathon. Investor investors group is for really a small group of people but a group of people who can support Vermont Public Radio to a an extent that's that's that's not possible for for many others. We're looking for people who can who can contribute $500 or more annually to Vermont Public Radio and we call these people investors because they are indeed investing in the future of public radio and very much every time. When we have our annual meeting we're going to from now on have a throw party after the meeting and we're going to invite all of the people who have become investors to join us to talk with the
board. We'll be sending up some surveys to our investors asking about programming during the year. But most of all we'd like people to put some real faith in the future of public radio by joining the PR Investors Group. Five hundred dollars or more. Many people have and we only announced it last month I think we're pushing about a dozen investors when I would mention the big figures 500. We want to get all the folks back closer to the radio who can afford 15 and 10 or 5 or 1 dollar we don't want you to think for one moment that your contribution doesn't add. Because if we get some $500 contributions occasionally a thousand dollars but the average contribution is about nineteen dollars so I have a great example of how that how the money can add up a fellow called in and said I make a pledge of a certain amount but I will also add a dollar to that pledge to every person who calls when we audit Queechy watershed Area Regional Planning Commission area. Well he's weird to him for more than $25 extra. Since he called someone called in and said I'll give a dollar for everyone
who calls from Rochester has a call coming in now and I think that person owes us around $9 more if we could get everybody in the audit area and everybody in Rochester to call and make even the small pledge a small pledge to Vermont Public Radio. The dollars would add up very quickly it's amazing how quickly the money ends. It sure is we had a caller during the opera who as I said earlier said Oh don't mention my name I can only afford $5 but try to tell her that I was just as important as the $500 contribution because we didn't mention her name in our numbers 8 0 2 6 7 4 2 1 2 6 we love to mention your name or your comment all the time you come from or the challenge you have or or whatever it is you'd like us to say or do we take your comments your suggestions your criticisms your complaints and we're here to serve you. 6 7 4 2 1 2 6 is our number we'd like to thank all the people volunteering this evening. We have two minutes before we present a live performance on the Sinclair by John Appleton and we have probably right.
We have no tote bags or records are this that it frankly got expensive and we're telling people that we're at the edge financially and if we didn't think it would look right to be giving away gifts so people haven't obviously haven't deterred people from calling. Obviously not it takes some clutter off the air. Someone told me they were listening yesterday to a public radio station somewhere else and they had a long list of pencils on cups to put drinking coffee out of and shoes or whatever else happens. And we've taken that all away we're just doing a straight serious hopefully casually fun fundraiser but we do have one premium. We couldn't resist pointing out that a PM 8 0 6 7 4 2 1 2 6 is their number as Steve Robinson said this morning for at least the 26 million millionth time 8 0 2 6 7 4 2 1 2 6 we have a caller on the line four lines open and we hope you'll call. If you haven't or if you haven't written this please call sometime tonight. And in one minute and 15 seconds I'm going to turn the microphone over to Frank Kaufman who will
introduce John Appleton. I want to explain in case Frank forgets that we did a program with John. In the very beginning of 979 and that program was carried on National Public Radio's options program I believe. And we did it long before Time magazine discovered John Abbott and so we're very proud of Frank for having done that and. In other words John Appleton is not making his first appearance here at from on public radio. We have 40 seconds to try to get some calls before we go into another segment. And this is W. DPR in Windsor Vermont and we would YOU to call us while John and Frank are are doing whatever they're going to do 8 0 2 6 7 4 2 1 2 6 we think you'll enjoy it and we hope that you will keep the pledges coming in in support of this the third evening of a four day fundraising marathon. I think we might make 20000 tonight. I might can feel it. This again is WPP are in Windsor Montana for the twenty seventh millionth time how give you the number and then turn it over to you Frank will try to be precise about this and give it to you right in 8
6 7 4. 2 1 2 6. 1. They are. Playing. But welcome to an evening with John Appleton. It's a pleasure to have you here again John. Nice to be here Frank. John has brought his and severe line tonight as we were in the back. And opening band where legions are you. Formants is that a lot of people stopping by to see. The players are warming up. And Sam LaHood is here too. And John will be giving a demonstration with some. Instrument. That came into boxes
and is now on a table about four feet by eighteen inches wide. And has a keyboard. And John. There's no way. That you can tell. There are so many possibilities with this instrument it's run by a computer isn't that right John. And it has perhaps what I say infinite capabilities or should we narrow our scope a little bit on that. Well I can do a lot. I don't know that you can do everything. Well that's one thing John that we're going to ask our listeners to do if they have a sound in mind like the wind with the sound of an ocean or a bird or human voice or something like that and would like you to compose a piece and I hear you are you can call in and say John let's put this in a piece. We'll try it out like the sound of a Russian Indigo bird or something like that. Our number is 8 0 2 6 7 4 2 1 2 6. And if you have a suggestion for John think about that for a little while because we will begin this evening with a piece written by John Appleton and it was
performed on the stage of Hopkins Center Spalding auditorium I believe it was about a month ago wasn't it John. It was at the end of August the end of August. It's a couple months ago. And now you'll have to say the title because and I know there's an interesting history behind this because at the beginning of the piece you talked about a little bit and how you were inspired for this. Well this is a piece called. Keeping them around me and. Keeping them wrong is a little toll out in the middle of the Pacific Ocean and. It's culturally Polynesian but it's administered by the US Trust Territory in Micronesia and that may not mean much to listeners who. Aren't familiar with the tensions of that area. Well they're not as severe as the Middle East right now but they are. They're different. They anytime you live in a place and another culture makes you listen to
its music there's a certain kind of tension in the. In the people and this this piece sort of picks that up but people are always surprised when I play this piece because it's got a lot of. Regular tunes in it. What's kind of unusual is the quality of the instruments. Not so much the. Not so much the notes their regular rhythms and. Melodies and it but it is. Some of the instruments will sound pretty unusual to your listeners and if they're listening in stereo they'll have a special spatial effect which they might enjoy if they're listening in Manoa they'll they'll like it to like it. OK. It's called keeping them around me. All right you're listening to Jon Appleton performing live in our studios our number is 8 0 2 6 7 4 2 1 2 6 and why don't you call. Well that's a performance that's going on.
Losing. You. Lose. Things. Hang on.
Thank you Frank. THANK YOU THANK YOU see what happened there John you caught me in a way I became mesmerized by the music. I didn't know I was watching them but this was like you know it's all strategically plaid that was fantastic Would you get that title again. It's too long where it isn't that well. Well it's K A M A R A and G cupping. And if there are some adventurous people who have nothing to do because they've already called in and pledged today they could go to the atlas and look it up and see if they find it. And it would be there. Oh yes it will. Our number is 8 0 2 6 7 4 2 1 2 6 and that was a live performance on the symbol of Dear John Appleton it's here. And John I wonder if we could talk a little bit about electronic music first because sure this is an area that perhaps is touchy for a lot of people especially a lot of people who perhaps
listen only to classical music. And we should maybe explain that or you can explain that from the position where this is obviously a performing instrument you can pack it up and last year you were on tour with this instrument in Europe once you write in the Pacific and in Europe and they're carrying it around on trains. With the help of my wife Elizabeth who is also dancing on some of the bread. Grandson. Other times helping me carry this machine around. Trying to convince customs people that we weren't going to try to sell it or that it wasn't a bomb or that. It wasn't any of those things. You know what you said about electronic music is that so many people expect that the sounds are going to be very strange. Instruments for making electronic music can really sound like anything you want them to and you can write music in any style you want to and it doesn't have to sound strange. It would be interesting sometime to go through a progression of instruments and everybody would say well that's
that's acceptable we could do that let's say we go through some different instruments here. OK what about that. That's that's fine. Nothing odd about that. How about with us take the sound. Notes that everyone that's OK. How about this. Well that's just a little a little strange but it's more percussive like or this. They listen every morning from the very day they can hear that these are all instruments being made by this include the earth an electronic music instrument. But all of the things I played a rather conventional so far. Here's kind of a brass sound. Very odd yet. Here's a little reads or hears.
What I'm what if I pushed number nine. Suddenly we've hit something that isn't so for me right now if I tell you Well this is the certain kind of bird found only near Barry Vermont. Oh that's lovely I go out morning and I listen to that bird it makes my day. But if I tell you right now we're going to play a piece of music and we start out with. Where You Are Now that's not like music that's not what I'm used to. Right. Or we keep going in this little parade. We have some bells. That's kind of Except there's a very pretty what if I start changing the characteristics of those bells. OK something. Now we're moving in and out of what is familiar to people and what isn't something is similar and something
is not. A lot also has to do with the notes that you're playing if you play a chords or triads that people are used to the wrong network of course but. Well you know then it's it's ok but if I go already. Well that's a little stranger. In other words what I'm trying to get at is that it's very difficult to say well what is electronic music. It's produced electronically most music people hear over the radio it's coming electronically in a lot of commercial music is done electronic That isn't the definition of what makes it strange is that it's done electronically and it isn't that it's composed by the machines because they're very few machines that really have ever composed music and they don't do it very well and most of us haven't heard that music anyway. So it isn't that well what is it then it's that it's in a style that is somehow unfamiliar. And that means both the kinds of notes or the kinds of instruments that are used. And it's a complicated subject but it's I guess what I'm trying to
convince people of is that there is a real spectrum out there and there's all kinds of music that's made electronically and there are all kinds of ways that music is different from other kinds of music and one should sort of dive in where they feel comfortable in and listen from there and not expect that everything they hear is going to please them. And on the other hand not just because it's electronically made with it it can't be something I would enjoy. I think that's. Well there's a human element there because obviously you're sitting here playing the keyboard and it's even more human than people think because I've designed these instruments a machine didn't a machine is making them but I've decided as a as a person and a human being with and with a musical sensibility when I want those instruments to sound like I'm trying to make them. You get a nice string like sound here.
You put everybody to sleep or at least relax a little bit. Well I hope they get relaxed and call us John at 8 0 2 6 7 4 2 1 2 6. No calls so far. I don't think that was scaring people away because it's so beautiful I mean in my opinion it isn't in yours it is. Well maybe they should call us and tell us if they think it is or not. Well that's true. Maybe we're maybe we're the ones who need our here's what I said right. Well I would appreciate hearing calls from people who would like John to perhaps try and make that sound on it simpler. The wind or the fishes in the sea or something strange like that. The winds in the wood or somewhere like that. Why not give us a call 8 0 2 6 7 4 2 1 2 6 and John will do its best to help demonstrate this for me too because this is really the closest I've been to this machine and it is run by a computer which means that it has very many capabilities. Some of John in fact John I think you explained before when you're talking with me that you can record something and then immediately have a playback.
Sure why don't we do something like that. OK let's take an instrument something like a brass instrument here and we'll play a little track now. Of course the listening audience will have to rely on you Frank for a description of what I'm doing. But I'm I'll just say that I'm pushing a button that says record on it and then I'm going to start playing on the keyboard and basically what it's going to do is record or memorize what I'm doing now since it's a computer it doesn't memorize it the way we might it it looks at the keys and when I'm pressing them according to a master clock that's running. And so we'll put down this little line here. And now I'll push the button that says stop and I'll push the button that's a start. Now I'm not playing as you can see Frank that's related I thought playing the machine is playing what I
just put in. Now one of the things I can do is change instruments by over on this panel here pushing a button that will give me this kind of instrument. And now I'll push the record button again and it'll play back that a company meant that I just put in but it'll leave my hands free to put in this little tune above it. And now I can play that much baggage claim but it's got the melody and the air coming and there's a we're doing it. Yeah there is a trace in his hands never left his arms it was usually no. Now I'm going to continue and I'm going to put in a little melody line over that. OK now here's the machine is doing these two things the accompaniment in the melody and
above it I'm going to put this little flute line. That I'm playing live but I'm not doing any of the other things right because it's a new instrument. Now I put in that much. And. With all the mistakes I made and we can put in a little triangle on top of it. Anyway we can keep going on and on adding more and more voices to this piece. And then after I'm finished then I can push a button and save it in the memory of the computer. And then if you come over to my house now I'm not there. You can just turn on the machine and push the
right button and hear it back and I say well I left this sequence number three for you Frank and I hope you like it. And I would push the button and it would play for me. That's right. Now when you times can you do that John. Oh you can. Well you can add up to eight and nine instruments and playing all at once. And also once that stored in the computer then you can make some really significant changes in that in the tune once it's been put in we might talk about that if you if you want to do that that's when you have a dial over here with a variable speed is. That's right. And where we could start out let's take what I have in here is a French-Canadian contra dance. And it consists of several parts here it is. Now one thing we could say about it is it should certainly go faster. So let's push the speed button you see. Push that. And now while I play it back I'm going to be turning this knob and it's going to get faster but it's not going to be like a phonograph is not going to get higher too. It's just going to get
faster. Already that's too fast. Turn it down. I'm not playing that something I put in before. It has different lines to it and it has a bass line to it like that back. Now I can start making changes in those instruments and doing something very different. For example you remember that the tune was played here. Supposing we want to make this kind of clogging dance. OK now we're going to substitute you watch I'm going to push this button here
and all of the tracks on the digital recorder are going to flash and he was going to say what's a little ragged saying which one do you want to change and I said Well number three where that tune was. And now all the rest of the instruments are flashing at me and saying which one you want to put in its place and I'll say well that little tap dancing voice here and I will play it back. And one continue to change instruments in the piece until it's almost like re orchestrating your music. Well I don't know. I have no orchestra right here right I don't know how clear that becomes to someone who can see this box but if you can just imagine like your piano keyboard in that little place above at the place that the teacher used to slam down on your fingers or with a place that has a little words written on it. Like we won't mention any names Kanade Baldwin or Steinway or Sinclair this does say
Sinclair I think but it also has surrounding it a bunch of little red buttons that light up when you push them. One of them Frank especially might be interesting to show here is the tuning button. Now here. If I push this note I have. Here's a pitch. Write notes to sixty one point six that just says how the frequency I'm going to rate. And I'm going to take C sharp. And raise that and take lower that. And now I'll take D sharp and raise it an E and lower it in AF and they have sharpened sharpen a sharpened B and pretty soon I've changed all the scale and this is what it sounds like when you just play a scale on the white notes on the keyboard. And if we took that same all contra dance that we had back and we'll play it in this new tuning. Sounds like a little bit of the coffee. And then of course by just
resetting the tuning. Just back up and everybody started dancing. Well I hope they dance over to the telephones and dial 8 0 2 6 7 4 2 1 2 6 0 we're going to take a short break now. Fine and we'll be back shortly with another live performance in our studio. Oh that gentle reminder of our phone number 8 0 2 6 7 4 2 1 2 6. This is part one of your demonstration by John Appleton with Frank Hoffman. And we're going to take a brief pause out regularly so that we can get those five phones ringing again at 8 0 2 6 7 4 2 1 2 6 coming up at around 9:00 9:15 somewhere in there. A short skit by the panther players and then.
We will hear a hammered dulcimer recital by Sam often and then a full evening with the panther players or whatever else happens around here because they're a wild bunch. 8 0 2 6 7 4 2 1 2 6. Steve you know during this half hour demonstration of this include here most of us who were able found ourselves glued under the speakers and around speakers in the station listening with rapt attention to what was going on. Of course the phones were ringing someone suggested the reason why it's up there they go. Perfectly obvious when we thought about this because everybody listening was glued to their radio and couldn't put in couldn't possibly get to the telephone because the conversation in the music was so fascinating. Well now the phone is beginning to ring so we're going to take a break and give John Appleton and Frank Hoffman a chance to rest and think about what they're going to do next and we're going to try to entice you now to come over to your telephone in support of Vermont Public Radio have all five or ten minutes to do that. 8 0 2 6 7 4 2 1 2 6. And right it's not too hard to find something to talk about this evening. Reasons for calling we talk about the
diversity on public radio. Well this is a perfect example John is a brilliant musician and inventor. Mostly musician who has come up as mostly an inventor and a musician he's combined the craft and now talking about electronic music and we really are at the the real dawn of electronics in the world. It's been going on probably for a good part of the century about is about to take off and in 50 years. Will certainly be established I'm John Appleton We sure will be part of the history of electronic music. Steve our official tally as of 8 o'clock this evening was eighteen thousand four hundred eighty four dollars pledged to the PRC and six o'clock Thursday morning means we have about fifteen hundred dollars to raise between now and midnight it's not an impossible think you know but it's going to be a very difficult figure if people don't start calling in those pledges right now. And pledging support because of the kind of programming in Vermont Public Radio and programming such as we're in the midst of right now an. Interesting demonstration in conversation with John Appleton and Frank Kaufman and the
Sinclair and I think this include beer is in it is involved in the conversation to beginning to become convinced in the machine has a life of its own. 8 0 2 6 7 4 2 1 2 6. And part two of our program with John Avalon live from our studios will take place as soon as we get some more calls right we don't have a real format this evening but would just like to get a flurry of calls and and get as close as we can to $20000 right because tomorrow is the final assault on our goal and I don't know how you feel about revealing the goal. What's your feeling about that as a mother. Sure. Should we. Sure. Well we wouldn't reveal it on TV on Thursday. But what inspires me to tell people what our goal has been all along is the fantastic success. When Peter Fox Smith had with the opera audience this afternoon twenty five hundred dollars in five hours and that tells me that something special will be happening tomorrow during morning from was a go then from 2 12 to 2 a Boston Pops feature from two to six produced by Frank Kaufman a folk program. And from 6:00 until 7:00
all things considered with at 6:30 the Vermont symphony portrait of a royal symphony and then at 7:00 from flat street in Brattleboro a live concert featuring Joseph Payne harpsichord members of the Ella Byron festival Peter tavern and a jazz group Applejack contrabands group and Nick branch a folk singer. It's going to be very thrilling our first live broadcast from a remote area and Ray someone called this afternoon and said they were planning to bring eight or nine people as part of a group really could they all come and what was the admission charge and I said well no it's free and all people are invited whether you are a sponsor or not whether you've called us or not but we hope that those who have it will come and write us a check. That's what's coming up on the marathon right. Let's give it to him. What's the goal the goal is the goal. The goal is and it's because we need it. We hope for our hope beyond hopes for midnight tomorrow night is thirty thousand dollars. I said it you did. It's out.
Now if we have a prayer of making $30000 by midnight tomorrow night we're going to have to beat the $20000 mark around midnight tonight. He's shaking his head no. No I was shaking my head to Josh.. Oh I thought maybe you were having misgiving I don't know. Now that we've announced no I feel very Boyd up by Jon's performance and by your performance this afternoon with Peter by the generosity of our listeners this afternoon and this evening and right now write four lines open 6 7 4 2 1 2 6 we have five volunteers sitting by waiting to accept your call your pledge of support for public radio. You know right this time around we are stressing the 30000. But what is as an equal and equally important figure is the number of people who call 300 and I think 1000 people called during the first day of the fundraiser in Philadelphia with three point nine million people. And during our first day three hundred and thirty two people called. So we are ahead of a market with 3.9 million people and it is the numbers really that I'm getting at seven hundred and
eighty six people have called or mailed us in a pledge since Thursday at 6:00 a.m. and we hope that something we say will inspire you to do it Saturday evening 6 7 4 2 1 2 6. Well why don't you when you call and join a couple from Ludlow Vermont who are renewing their subscription and they call because of John Appleton and the program that we have this evening they didn't call this afternoon to help Peter out because they don't like opera. Fair enough. And why don't you join us. Randall Hathaway who call from Brattleboro with a pledge to be PR really likes what John Appleton is doing things the music is in is great and he listens to Vermont Public Radio a lot. Well he's an interesting one. Simon Anderson called from Sharon Vermont with a contribution in Simon says.
Yes right. Do I hear faint with you Joe. Simon says that he'll match the first person under nine years of age who calls and pledges to up to $2. Well that's an interesting that alonge Is there anyone under nine who is still up who can call Vermont Public Radio. Thanks to Simon Anderson. Sharon very much. All right we've just received a pledge for $15 and 67 cents is I don't understand it either. Well. I don't understand it except that people have their own figures their own that it's tax deductible Maybe they needed the 67 cents to bring them into another bracket or something to you. You know what happens occasionally someone will call and they've just been doing their checkbook and they have an x amount of dollars and cents in the checkbook and they just write a check for what's left. Whatever your fiscal reasons we need the money 6 7 4 2 1 2 6 right only 3 lines are open things are beginning to pop and as soon as all of the lines are lit up we will go back for some more educational radio on the eastern educational radio network. 8 0 2
6 7 4 2 1 2 6 2 call and make the beer happy. Maybe maybe some day they'll change it to the eastern entertainment radio network. Who knows. The future is before us and the future is in the hands of you folks deciding whether to call on a 4 to 1 to 6 Public Radio is a growing phenomenon we have a new satellite dish behind a regular station and that's going to bring changes. This broadcast this evening and some years in the future could be heard live nationwide. Would you like match on a satellite performance on the Sinclair it's very possible. 6 7 4 2 1 2 6 I suspect that the National Public Radio Network Rail in the future will be here in quite a few live broadcasts from Vermont I think that's right around the country. Still it still is a challenge out for our listeners to call in and give John a sound or some type of motif that he would like to put into an improvisational piece. And that challenge is up from the artist John Appleton and we hope that our listeners will respond to that when I hear some sort of wild talk earlier about.
Well there is some wild talk about that it's a rumor at this point that we don't know for sure. And John later on maybe that voice will appear. Some people will call in and say Well I'd like to hear a particular singer maybe you could do that all five lines are going that's the first time great happened during this marriage that's right. All five lights are on at once. If the lines are busy just wait a moment and give us the ring Hedo 2 6 7 4 2 1 2 6 and John Appleton is warming up his fingers and his discs is taped discs and will be going back to that very shortly. 6 7 4 2 1 2 6 we do have two lines open now but they were all lit for say a word for a second to two lines open which means we can guarantee you hell one line open. We can still guarantee you access to a phone operator if you call right now. Things are really popping around here and we appreciate all the enthusiasm for Vermont Public Radio. I think we will probably go over 1000 calls I'm sure of it by tomorrow afternoon and that 1000 people it's just amazing that represents 25 percent of all of the subscribers we've heard from in two and half
years. So the marathon is I think well to use the word entertainment I think people appreciate the fact I put out so much effort to make it entertaining rather than just badgering people over the head all the time 6 7 4 2 1 2 6 is our number. This is the third evening of a four day fundraising marathon for Vermont Public Radio we revealed our goal. It's $30000 were out on a limb now right but as you said right after announcing the goal we do need it it's not a joke. It's it's no joke at all we have a lot of fun in the earth really. But beneath all of the fun we have is a very serious purpose and that's to keep Vermont Public Radio alive and going and growing and we are growing right in the past five years we've encountered some enormous legal roadblocks to expanding our system. And I must say that you've negotiated the ship through incredible waters. Would have sunk. Any other cap and I'm sure it's taken five years and many many many thousands of dollars in legal fees the boat is still leaking. Anyone listening in Veronica knows what we're talking about because we. Mostly Ray Kelly and Dr
Phillips have put in extraordinary effort over the last five years virtually taking up every day. Some some question comes up about expanding the system and it's put us under a tremendous hardship and and Ray our listeners so far in southern New Hampshire and Vermont have. Just. Bailed us out and they keep pouring in the support and we can only thank Hallie it's terribly encouraging to is that we're hearing more and more from people in northern Vermont who by some hook or crook are able to receive us I have a feeling the signals are pretty fuzzy and. And some of the radios all of some cable companies in the environment have included this in their system and that's helping a great deal with it. It's important to know that the people in northern Vermont are hearing about what's happening down here in southern Vermont and they're encouraging us and helping us financially to keep up our our work toward establishing a second station. We're proud of all the records we've said in public radio one of them was before we signed on the year in Windsor August of 77. Eight hundred people individuals and businesses had made financial contributions to the station. No station ever in public radio history had signed up eight hundred
people before there was something to listen to. Well in Burlington already three or four hundred people have signed up in support of a station that we can't even guarantee but we're hopeful 6 7 4 2 1 2 6 The point is that many people thousands 12 hundred paid for something before they had anything. And we appreciate that hope that you can hear us. It's now 6 7 4 2 1 2 6. Steve we haven't heard from a nine year old yet but we just heard from China breaking with him. We did get the match from a 9 year old a friend of Vermont Public Radio an annual Farrow and Randolph center. He pledges $2 than that that match from Simon. Well a little boy named Joshua Dooley just called in with the pledge and he'll pay his pledge if I say goodnight Josh.. Goodnight Josh.. Grade 0 2 6 7 4 2 1 2 6 You know Josh Tilly is a regular feature of these marathons in fact someone said to me yesterday I was Dr. Caplan he said Josh hasn't been bae yet has it because he always gets a voice in the background there in his very familiar figure and he did this after he was over
during say that he was around. During the opera this afternoon. It was 2 6 7 4 2 1 2 6 we've had an enormous flurry of telephone calls. We should keep them coming I hope Jon Appleton doesn't mind sitting listening to all of this. But I think that we're receiving a tremendous vote of confidence for electronic music. Fear that one machine talking to another is what's right for the right. 8 0 2 6 7 4 2 1 2 6. Well you know right sometimes I feel like a machine too but what keeps me going are the comments that come in on the letters that come in the mail and people from the very beginning said you know you've made a big difference in our lives and that comment. Said different ways as come in. Just about every day we've been here and that's what keeps us going whether we have to give the phone number twenty nine thousand times or not. 6 7 4 2 1 2 6 5 0 in tears very excited about what's going on and so are we. And I think that 20000 is getting closer. It's becoming more and more possible but you and I are going to have to work very hard for the rest of the
evening if you're going to stay around that long. Oh sure. Are you really. Well I don't know if you think that really good looking. Well I went home and took a shower and listen to Saturday afternoon at the opera that was inspiration I was in spirit that's the whole point of radio what happened this afternoon and the spontaneity that occurred was just remarkable. A tiny bit less than a matter of what two or three minutes at that one point. Everybody was calling it was great fun we were having were we were having an excellent response and I too from listeners and people who were moved during the operative call are calling in we appreciate that very much. Ray we have coming on that when John is through with his next set a brief skit by the pat by the panther players and then the recital by Sam off it on the hammered dulcimer and then the panther players will come back all of this. Still to come on Vermont Public Radio and I think we have such a flurry right that perhaps that justifies John Appleton Frank off one part. I think it's time for all of us to go blue ourselves back towards thinkers. Thanks you all for calling and remember the phones will now be taken. The bells will be taken off but the lights will remain
so our volunteers will know which phone to answer if you keep calling while John Appleton and Frank Kaufman go at it again 6 7 4 2 1 2 6 if you live outside of Vermont you may dial 8 0 2 and 6 7 4 2 1. 2:6. Well at one point John I believe Susan Stamberg interviewed you you were in New York City. At National Public Radio in New York City and. Susan was on the phone to you they had some type of electronic hitch up when Larry was in Washington and I was in New York and talking to her over. But we didn't go directly by the way into the board of the station in fact it was a very poor loudspeaker that people were hearing on that program. And it wasn't in stereo. You know this is the first time in the United States that we have done a stereo broadcast with a Sinclair. Well that's a real That is a first. That is a first and I would you know I was taking I don't read it either. No and thinking of taking things for granted. I think it's important that I point out that.
That I play this instrument and I write music for it. And I helped and advise those people that built it. But I'm only. The musician involved and there are two Vermonters who are really inventors of this machine with me and they are Sidney Alonzo in Strafford Vermont and Cameron Jones and wild in Vermont. And they don't get much credit. They have a lot of help from people like Fred who have been in Norwich Vermont Myles Hayes and Woodstock for Mon. A lot of Vermonters are responsible for this machine and I happen to be the one who's making the music on it. But back to your question after I did that show with Susan Stamberg she called me up and said listen do you think the Sinclair could do disco. Frankly. I don't know how to do disco myself because my training isn't that although I hear plenty of it around my house. And so I called another Vermont musician. A really excellent jazz saxophone pianist Fred Haas
who plays around up here and in the upper valley. And I asked Fred to come over and he sat down with me at the same club and we started to design some instruments that we thought might be kind of disco like. And we actually put together a an example of the ALL THINGS CONSIDERED theme in disco and I thought we might play that for your audience to start off the second part of our set a search OK let's go ahead. Time to short Thank you.
So that's ALL THINGS CONSIDERED on the same career with the disco beat with a disco diva. I don't know that it really is. Yeah well you never know John they may call you up but to do the Morning Edition logos or whatever on your we're going to get together and do some logos for your mom publicly I'm on public radio I have like I was thinking that Betty Smith could use something like this in the morning. Let's try again here. That will get people out of bed. Why the door. We can do all kinds of good music for your morning program. But one thing that was very interesting in that first interview that we did for the program was that you said you tried to use natural sound sometimes in your own positions. Right. And that perhaps sometime in your life you'd heard a whole shelf full of
dishes fall down and you had this clip if a tape somewhere that had a that had a dish falling down and you could include that into your your compositions out. I'm wondering as far as electronic instruments go is this a very sophisticated machine is this of that have more capabilities than others at that demonstration that night there was a man who was simply moving a contact over a surface on a table right modulator the sound back and forth with that. And he didn't have a keyboard that's right. Well there are a lot of. Approaches to this Feel going on right now lots of different ways to play instruments. I just saw a very interesting machine in Philadelphia where if you can imagine this I'll try to describe it as best I can take a microphone you sing a note into the microphone and then it is memorized by a computer and turned into numbers
and then it's transferable to a keyboard that sits in front of this instrument and you can play that sound of a human voice at each key at each frequency that each pitch of each note on the keyboard so you can make a scale of it. But you can just as easily put the sound of a breaking glass into that and play the sound of breaking glass that different pitches played as though it were on a keyboard instrument. That's a very clever thing I mean I'm yet to decide how useful that is. But I know that this field is changing so rapidly I know that in 20 years people are going to have digital tape recorders and phonographs in their home. But the quality of the sound in 20 years and people who are interested in that will be indistinguishable from the real thing. People will be able to. I just did a short little article for something called The Book of predictions which is coming by the people's almanac and I said well what's music going to be like in 2000. And
one of the things that occurred to me is that people will be able to have something like an orchestra in their home it will sound like it just exactly like it but it will also be sensitive to if you're an armchair conductor you can stand up in front of this device would probably be your TV set that will be instead of you looking at it it looks at you and follows the way your hands move and you'll be able to conduct that orchestra you're hearing over your high fives that slow it down speed it up make it louder or. Or not have any influence on it. I think that these kinds of technological feats are not difficult to understand they're great easy to do. They're not easy to do inexpensively and so the real generation of inventers that is coming are those engineers and scientists that can learn how to do these things inexpensively. There are plenty of people with imaginations and desires to feed inventors. So you think in the future this will be something that everybody can get into. Oh I really think that I think already that if you had a Hammond organ in your home and you had a
little radio shack home computer you could already be doing many of the things the Sinclair does all it takes is for someone to start programming that Radio Shack computer for musical purposes and show you had it. And for I guess Radio Shack to start talking about. But those kinds of things are going to happen. People do have home computers are starting to come around and people have video games on their TV. I mean why not set your television set on top of your organ home organ and let's say you don't know how to play. Well the television stat can show you and it can also be monitoring the way you play that instrument so if you play a wrong note it prints out on the screen. Try the one next to it and it can really help you and teach you those kinds of things are quite easy to do just on the technology we already have in our homes. And I think the future is even. More interesting in that regard. Well we know that the satellite Sunday John when we're able to broadcast on the satellite you'll have
to plug a single of fear into it and perhaps broadcast all over the nation would be nice wouldn't it. Yes I'm also starts to build on one another doesn't it that the capability is there. Well we did say we were going to. See how close we could come to a human voice. It's a it's a difficult problem. There are lots of different buttons as you see on this machine and it's hard to make it sound exactly like a voice but now one one section of the board has saved now that's the memory. That's right that's if I find a brand new instrument. And let's say you know let's say it's this instrument this isn't going to be very pretty but let's say I want to fix that a little like tune it out. It began to sound almost like a human voice at that point you see.
Just by making the range higher in the lower range it didn't sound so much like a voice but appear. To sound a lot more like a human voice. And so on one end of this instrument we have controls that can change the instruments characteristics. So for example we could have a very fast beginning. Like this. When no human sounds like that. But human beings do sound they have a slower beginning to the way they. Vibrate when the vocal chords start vibrating it's a little slower. I like that. Better explain that we don't have someone in the studio here and it would just sort of playing around here on a single there. Well you know we're putting in a little accompaniment because we're going to divide that singer back to sing with us. And now we'll take that to come and we'll bring in our singer again and ask her to go
along with that. And she sings whatever you want to sing she sing on telephone comforts you know if I programmed the single very differently it could be a speech synthesizer but he can't do it. Well he can't do no laws you can sing is pure tone and she can't sing 8 0 2 6 7 4 2 1 2 6 which is a shame because she might get more people to start calling him. Well John do you have one more composition you could play. Well I was thinking what we might do that was. Not too long. I have a the end of this piece here that I wrote this was the first piece that I wrote that sort of well.
I don't advocate the consumer side. Number five eighty eight I think that the USA Today. Close your eyes. Good night. 1978. Today class will convene with a question that sort of food preservation canning goods to be exact. I'm Jim Johnson and with me is Mark of the make and will be on information from the U.S. Department of Agriculture experts about such things as what causes liquid to be lost from dry during processing get liquid during processing to be added back. How do you test the seals on home canned advice of metal bands be removed after jars of little Margaret. The first question is yours. OK. QUESTION Is this what causes like the last charge during processing. It's a good question and there certainly are one thing liquid may be lost because the josher has to fall you must allow enough hits to clean the top of the food and rid it would expand the process so headspace must be
adequate for a little bit of course out of the jar. Also likely to make pots if you're in a pressure canner and a pressure plucked him down during another three. It's lowering the pressure come across. A lot of talk. About. Temperature. As to the question about adding last wood back in the window jars open them added that would allow bacteria that are need to process the food again. Just keep in mind the fact that loss of liquid does not cause this boil. Thing might happen is the food not covered by the liquid may darken. I thought how can you test seal on home and simple. After that you are so cool by pressing the last little bit a little already down can we not feel more slimline kept sealed by tilting the jar in your hand so the liquid inside the jar
come up against the lid nothing leaks out of the jar. Incidentally one reason that not sealed the food is not heated enough to allow a vacuum to form when you are cool. Also particles are syrup on the armory and make the lid so be sure you cleaned it you are in deep. Enough. And now the question about why metal band be removed at all jars of cool. Mostly you should do this without a problem later on. If bands are not renewed and after the jars cool moisture by the ring and that they cause the ring to rust and it happened you may have a problem on screwing the band later on. Actually the band needed out of the jars cooled anyway. Jars sealed the metal live with sealing compound and the vacuum created cooling. Well that's your class action on some of the best. You have an. Instruction Book. All of the directions. I mark that and I'm Jim Dobson reporting for the Department of Agriculture in Washington ma
ma. I wonder why that batch of yellow you made last year too soft or too tough. Why you need to blanch vegetable before you eat them. Why your pickle. Where are. All the regular layout. And I'm of using information from left the park by group culture. And through them on this program. And with. MARGARET The. GM. Since Cali is being one of the problems many people believe it or not you can end up with if you go wrong in one of four different areas. One if you have too much in the queue if you don't use enough you'll get three is if you overwrite routes and if you're from you know. And it's trying to make a bad one. I like you and want to hear the answer a little more complicated if you ask the experts say that tough jelly results when the mixture was cooked too long to reach yelling too little sugar with you in proportion to the room
for that with you. That complicates. The bias here. Be sure you follow the directions carefully. Use fruits at the proper stage of ripeness about blanking vegetables for free and I'd like to add another factor first and that is washing vegetables then blanking them. Washing that would remove bacteria freezing inhibits the bacteria but you know them so important. And all this is a touch of the as clearly as possible to keep the numbers yet to a minimum. As for blanking. That is going to destroy enzymes that can. I'm desirable cheap flavor texture and color during research. All vegetables should be blind and mature. Now the whole pickle problem that's a common one and you can avoid it by using cucumber that normally about the only way you can tell is that two or three opened out of the batch you plan to pickle and more are hollow than you may want to check further. However you can also end up with hollow pickles if you hold the gun too long before you pickle them
also from patients that is rapid. Or Brian that is too strong or too weak will cause pickles too. Jim we have time for one more answer to a frequently asked question the question is about containers cottage cheese margarine. And similar type of commercial food containers be used for eating fruits and vegetables. USDA experts say waxed cardboard cartons that previously can make and dairy products are not sufficiently marked here vapor resistant for packaging food to be thrown out for plastic commercial contain suitable they can be tightly sealed and if they do not become brittle and crack at low temperature. So there you have it. Answers to many of the frequently asked questions about food preservation and Margaret the staff make and I'm Jim Johnson reporting for the U.S. Department of Agriculture in Washington mo mo mo.
CAN I MAKE ME HAPPY Jeff or any other outdoor activity. I'll let you take measures to protect yourself against that fix and be ripping of what was cheered by the use. Of. Widely available commercial buildings that are on the market. That's Dr. BD player at the margins of the U.S. Department of Agriculture. Fact I doubt that we can be quite helpful at the whole event that they are used properly. More people I think have the fear that if I apply ripple on the in the morning and last don't. Know if I could be repelling both food and this isn't on the kitty. In fact I suspect many people do that and maybe to you know hours later when we want to write in their own mind I think it doesn't work. I want Probably you do not repeat the same all the time or individual mood music I'm always numbering in the time so the repeated applications made necessary
on a camping trip and you're in religion for a long number. It's if it Gary is really repellent. Can't be a plot. So this time around leave the pants or slacks or lower part of the silly moves in the sleeve area around the waist. Most of the time the bites occur. In places where clothing is very tightly to the body vehicles and there are some areas probability that are more sensitive or the mother is the body of the more sensitive and holding the clothing should not be treated for example with a pallet but all of this should be implemented on the lathe. Having used to retaliate you may still find yourself with a few at a bike blared bike that you do the following. A good soapy bath as quickly as possible. It may also involve the if you have to call washing the clothing and by the way if you want
the repellent treated cool you lose the repellent and they should be treated again. But on some particular areas where ticks are cut. I'm big into the bill could mean that they're really at the end of the day for them and we need to. That may have the patch and Dr. Blair that the county extension has up to date material. Oddly talent and how to control the kind of problems that camper and outdoorsman may bring into the care of the Kathy reporting for the Department of Agriculture in Washington from beginning in late August that continuing through October three government agencies will be going to the consumers of America to learn directly what kind of information they want on food labels. The three agencies are the U.S. Department of Agriculture the Food and Drug Administration and the Federal
Trade Commission. Consumers are being invited to express their view of personally at five hearings across the country. Those who cannot attend one of the meetings can still send in written comments. The goal is to make sure that the information on food labels is what consumers want and it's presented in a way consumers can understand. Secretary of Agriculture Carol Foreman has pointed out that labeling on advertising can be the most effective tools consumers can use in making informed choices about the nutritional quality safety and economic differences among the food they buy. The Commissioner of Food and Drug Kennedy explained that there are good reasons why changes in food labeling are needed. Sometime during the last few years about of food sold in the United States the process as opposed to being the rock of the path that the person that means that it's much much harder. How much of the traditional kinds of cream that you associate with a model for the food. Increasingly more and more food is fortified with some time for
real because they just sell better and we think it's getting increasingly hard for people to find their way around the market and to do an intelligence professional. Strategy that the government is seeking public comment on several specific questions. Please include the ingredient labeling be required for all that food labels tell the percentage of Agent grade product that all foods have opened dating such as they which the facts are the last recommended day of retail sale and which may be the most useful. If it is an imitation of another good that would be called imitation or should it be given you name either types of food in which vitamins and minerals should not be added the public hearings will be held as follows. August 22nd and 23rd which is docking on September 18th and 19th a Little Rock Arkansas September 27 28 in Washington D.C.. And 13 San Francisco California and October 25th and 26
Boston Massachusetts. Those who want to comment but who cannot attend one of the hearings should send their written comments to the Food and Drug Administration hearing for in Rockville Maryland and the deaf go to 0 8 5 7 in Washington. Jim Johnson reporting for the U.S. Department of Agriculture. Mm hmm. In the face of shortages of all types of GI including gas and electricity the federal government and many independent organizations are looking for new ways to save energy. We talked recently with the research and development coordinator for the National Rural Electric Cooperative Association in golf. His group is working on a couple of things which we might see in our home. One of them is a heat pump water heater and water heater is one of the largest users of energy in the home. It typically uses from 600 kilowatt hours a month on up and low end as his
group is interested in cutting this down and heat pump water. There might be the answer that heat pump water heater uses the heat pump principle. It is like any typical window air conditioner. But instead of exhausting to the outside the heat would be put into the water. We can heat water for one third of the cost of a typical of water with the water and the demand is only 7 and 50 watts as compared with the 4 500 watt element in the typical electrical outlet. And you can have one of these in your home. So then you think. Move fast on this ride that had only less than two years ago. We expect that unit. Could be commercial apps by the end of this year. Of course the big question is what will a heat pump water heater cost me. Answer is about $400 in this compared to about $2000 for solar
Do. You. Know. What. Will you want them. We want.
What. Do you. Want to do with them. When the. Boom. Boom boom. Boom boom boom boom. Run out of the world. Know. What you.
Need and what. You. Want. In. One of them. Every one of them.
Contributing Organization

Vermont Public Radio (Colchester, Vermont)
AAPB ID

cpb-aacip/211-25k99321
Public Broadcasting Service Program NOLA

OLMP 000109
Public Broadcasting Service Series NOLA

MTHN 000000
If you have more information about this item than what is given here, or if you have
concerns about this record
, we want to know!
Contact us
, indicating the AAPB ID (cpb-aacip/211-25k99321).
Description

Description

This is coverage from Saturday Afternoon at the Opera during a fundraising marathon for Vermont Public Radio. The marathon includes calls to donate from the hosts, recorded music, an interview about the synclavier, and the last half hour is a fuzzy program about food preservation.

Created Date

1979-11-01

Asset type

Program

Genres

Topics

Media type

Sound

Duration

02:00:17
Credits
AAPB Contributor Holdings

Vermont Public Radio - WVPR
Identifier: P13503 (VPR)
Format: 1/4 inch audio tape
Generation: Original
Duration: 01:00:00?


If you have a copy of this asset and would like us to add it to our catalog, please

contact us

.
Citations

Chicago: "Fundraising Marathon for Vermont Public Radio," 1979-11-01, Vermont Public Radio, American Archive of Public Broadcasting (GBH and the Library of Congress), Boston, MA and Washington, DC, accessed October 28, 2021, http://americanarchive.org/catalog/cpb-aacip-211-25k99321.
MLA: "Fundraising Marathon for Vermont Public Radio." 1979-11-01. Vermont Public Radio, American Archive of Public Broadcasting (GBH and the Library of Congress), Boston, MA and Washington, DC. Web. October 28, 2021. <http://americanarchive.org/catalog/cpb-aacip-211-25k99321>.
APA: Fundraising Marathon for Vermont Public Radio. Boston, MA: Vermont Public Radio, American Archive of Public Broadcasting (GBH and the Library of Congress), Boston, MA and Washington, DC. Retrieved from http://americanarchive.org/catalog/cpb-aacip-211-25k99321